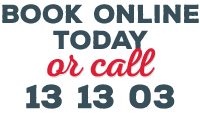 Bucket List Bonanza Cruises offer the chance to see more cities, destinations and experience cultures than you ever dreamed possible. The ports of call which are extensive and varied allow you to see first hand sparkling blue turquoise waters, white sands, explore nature, delve into history or a chance to tick off a bucket list destination. Cruises to these ports take on a new possibility and promise even the most seasoned traveller will be astounded by.
Onboard the ships you will have a plethora of activities designed to enlighten as well as entertain. You will be travelling with like-minded travellers where friendships will be formed. Every ship will offer a piece of home and a warm welcome at the end of busy or relaxing day, plus a comfortable bed to sink into at night ready for the next days activities.
Think of all the places you have wanted to visited and then imagine them in one holiday, all possible thanks to Cruise Guru's World Voyages and Exotic Cruises hand selected itineraries.
We want to share our passion and experience in cruising to help you book the perfect holiday. Book with Cruise Guru to enjoy:
No credit card fees (Visa/Mastercard)*
No booking fees
Book online or with one of our cruise consultants
A selection of over 17,000 cruise itineraries
Dedicated Cruise Specialists with 30+ years experience
Instant confirmation of your booking – 24/7
Booking with a travel agency with over 100,000 Facebook fan endorsements
Exclusive offers and fly/cruise deals
Airfare discounts