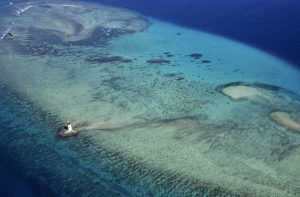 Thirteen island nations, with a total population of just over 6 million people offer so much to see and do. Going on one of many rich and diverse South Pacific cruises will let you experience the enchanting islands and beautiful people that for hundreds of years stirred the mind and excited the imagination.
The names themselves conjure up images of times past, great voyages of discovery and pitched battles, now etched in history – Cook Islands, Fiji, Kiribati, New Caledonia, Niue, Papua New Guinea, Solomon Islands, Tahiti, Tonga, Tuvalu, Vanuatu and Samoa – they all have a charm and allure which has attracted explorers, adventurers and fortune seekers since the dawn of time.
Variety of South Pacific Cruises
As a general but not exclusive rule for South Pacific cruises from Australia or New Zealand, 7 to 9 night cruises usually visit New Caledonia, 10-11 night cruises may combine New Caledonia with Vanuatu and you will need cruises of 11 to 14 nights if Fiji or Papua New Guinea is your ultimate destination.
South Pacific cruises of 15 nights or more offer a wide range of combinations with Tahiti, Hawaii or even trans Pacific, including many options for premium and luxury cruise lines.
If time is of the essence, view short breaks of 1-3 nights or coastal cruises of 4-6 nights or if you need inspiration or simply the best value deals, see our current best South Pacific cruise deals.
There are a number of cruise lines that can only take you to the South Pacific islands during the summer months, with their ships heading to other parts of the world in April of each year.  Most popular of these are Royal Caribbean, Celebrity and Holland America.  If you're looking for year-round island escapes your cruise lines of choice are Princess, Carnival and P&O.  If you're wanting to spoil yourself, there are a number of luxury cruises in the South Pacific operated by Seabourn, Oceania and Regent.  Ships from these cruise lines tend to be in our waters very fleetingly, so if a luxury South Pacific cruise is what you're looking for, make sure to book your cabin early.
South Pacific Cruises' Destinations: New Caledonia, Fiji, and Tonga, Port Vila and Noumea
Cruises from Sydney, cruises from Brisbane and cruises from Melbourne all offer a range of exotic South Pacific cruises. Popular round trip itineraries out of Sydney call on places like Isles of Pines and Lifou (Loyalty Islands) in New Caledonia as well as Lautoka and Suva in Fiji. Some voyages that start in Australia and disembark in New Zealand also call on destinations in Tonga like Vavau and Nuku'Alofa.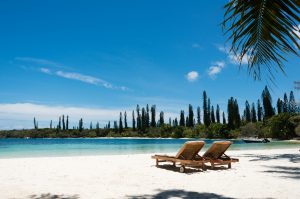 Isles of Pines: This compact tropical island is located about 48 kilometres off the coast of mainland New Caledonia. While Napoleon made a land grab here in 1854, the indigenous Melanesian population has resisted ever since. In fact, France will return power to the locals in 2018. Isles of Pines is one of those special destinations that has not been taken over by mega resorts. As you approach the island, you'll note the ring of pine trees lining the shore. On the beach, you'll revel in the talcum powder soft sand and the ultra clear water makes it easy to spy sea turtles and colourful fish living their lives right offshore. The people are friendly here and enjoy telling visitors about the sacred rock formations on the island as well as the totem poles erected by their ancestors. Most visitors spend the day snorkelling and enjoying the beach.
Lifou: Also part of New Caledonia, Lifou is an island—the largest, in fact—in the Loyalty Islands archipelago. Europeans "discovered" Lifou in 1857 and it was a whaling and trading outpost before missionaries arrived to try and convert the Melanesians. Today the lovely island offers a slow pace to visitors who come to enjoy the stunning beaches, go snorkelling, walk in the forest, or simply see the traditional ways of the Melanesian people. Official tours are offered or you can explore on your own. Be sure to visit the open-air market in Easo, where you can buy local arts and crafts, clothes, and food, and make the walk to the Notre Dame de Lourdes church that overlooks the gorgeous bay.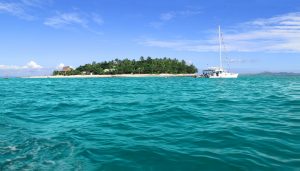 Suva: Suva, the capital of Fiji, has a long history of welcoming cruise travellers since P&O began calling here just before World War II. Today, visitors can enjoy the city's colonial-era downtown area as well as modern duty-free shopping districts that are sprinkled with restaurants and bars. Excursions are also available to the Fiji Museum & Thurston Gardens and the Colo-I-Suva Forest Park. Experiential tours often include a visit to a Fijian village, a fire walking presentation, and a kava ceremony. Lovely river cruises are offered and are a wonderfully low impact way to see the rainforest and nearby waterfalls.
Port Vila: The capital of Vanuatu, is a tiny but bustling centre surrounding the vicinity of the beautiful Vila Bay. Despite Port Vila's small scale, the town's vibrant energy and quaint French influences can definitely be felt as you stroll through the lively street markets, waterfront restaurants and cafes. Explore the archipelago and lose yourself in the tranquillity of nearby lagoons, beaches and offshore islands.
Noumea: Explore the culturally vibrant melting pot that is Noumea, which rests on the peninsula of Grand Terre. You can experience exquisite French restaurants in the heart of Quartier Latin and waterfront bistros overlooking the surrounding clear azure waters. Or, grab a quick bite to go at a local food truck as you explore the local stores. Unwind in New Caledonia's cosmopolitan capital which brings both a sophisticated and classy atmosphere, yet relaxed and casual.