Overview
Cruises
Info
Inclusions
Ships
Destination
Promotions
Latest News
Cruises & Maritime Voyages have announced the release of a wider range of local Australian beer, wine and spirits onboard Vasco da Gama specifically for the Australian market.  Brands will include Wirra Wirra, Jansz and Vasse Felix as well as Coopers which will be available on tap.
Best Deals
JANUARY MEGA SALE – Save up to half off the second guest plus enjoy bonus shipboard credit and exclusive extra discounts* when you book select Vasco da Gama cruises with Cruise Guru.
Enjoy a further 5% off*, exclusive to Cruise Guru when you book any Cruise & Maritime voyage by 31 January 2020. Please call Cruise Guru on 13 13 03 to book and confirm your exclusively discounted cruise fare.
Searching for a cheap cruise break?  Check out local Cruise and Maritime Voyages itineraries for under $1,000 per person.
Follow the links below to research and find your ideal cruise, try our Cruise Finder search tool to find your perfect Cruise and Maritime Voyages Cruise, or simply contact us for expert advice. *Terms and conditions apply.
Cruise & Maritime Voyages in Australia, New Zealand and the South Pacific
Cruise & Maritime Voyages open up Australia's western and southern coasts to the wonderful world of cruising.  Each year, as the weather starts warming in Australia (from December to March) CMV migrates one of their ships to introduce their loyal clientele to Australia's ruggedly beautiful coastline from predominantly Fremantle and Adelaide.   Columbus also breezes by Australia's east coast once a year on her world voyage allowing passengers to experience the Cruise & Maritime voyage experience from Sydney or Auckland.
Ready to explore Australia with Cruise & Maritime Voyages?  If it's just a taste of the popular cruise line you're after there are a number of quick 1 to 4 night getaway cruises of which many include at least one day in port throughout the itinerary.  If you're looking for a longer cruise, break 5 to 8 night cruises will take you on a discovery of the coastal towns and ports of South and Western Australia,  while 11 night cruises from Fremantle can have you exploring Bali.
Cruise into or out of Australia on a Cruise & Maritime Voyages repositioning cruise.  These cruises range from 20 to 80 nights and take you as far as (or from) Europe!
Asia
As part of her world voyages, Columbus navigates the culturally diverse region of Asia, featuring stops in iconic cities including those in Japan, Vietnam, Malaysia and India.
Europe
Being a European-owned cruise line, Cruise & Maritime Voyages have a number of itineraries that explore the diverse region.  Cruise & Maritime Voyages have an extensive range of options when it comes to cruising Northern Europe and the Western coast of mainland Europe.  Cruises depart from a range of locations with the most popular being Tilbury for London and Amsterdam and Rotterdam on the mainland, however there are a number of cruises departing from other ports in England and Scotland.
When looking at itineraries in Northern and Western Europe, cruises up to 7 nights tend to explore ports in the UK or west coast of France, while cruises up to 21 nights can integrate Norway and even Iceland into their itineraries.   Some itinerary options include visits to the Baltics and St Petersburg, cruises around the British Isles, cruises to the French River Seine or explorations of the Fjords of Norway and stark landscapes of Iceland.
World Cruising
Columbus operates one world cruise each year with departures from either Tilbury (for London) or Amsterdam in January.  Visit our world cruises page for more information on upcoming Cruise & Maritime Voyages world cruises or contact us.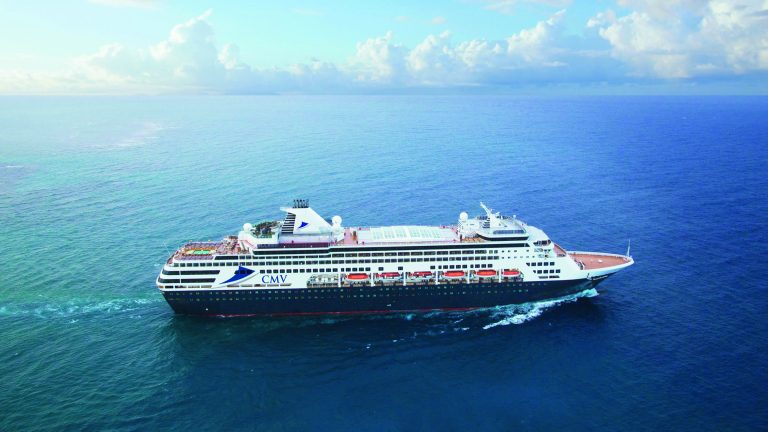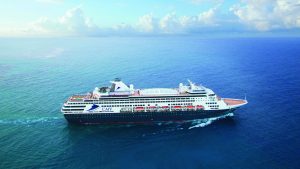 Cruise and Maritime Voyages (CMV) offer a more traditional and leisurely 'country house' style of cruising and maritime experience aboard their classic-style cruise ships.  They have an emphasis on providing attentive service within a friendly 'home from home', traditional British atmosphere. CMV's small to mid-size ships are accessible to more ports of call than the larger resort ships, meaning they are able to offer some truly innovative itineraries. Three of their ships are also 'child free' – Magellan, Marco Polo and Astoria – meaning you are able to enjoy the pleasures of cruising in the company of adult passengers only.
CMV spends the majority of the year cruising out of a variety of ports in the UK, offering a great tack on cruise option for those embarking on a European cruise holiday.  If you would like to try CMV's cruising experience closer to home however, they also offer a limited Australian season throughout our summer.
As a testament to their service standards, CMV are proud to boast that 95% of their clients have awarded their cruise with a 'good' or 'excellent' satisfaction rating, and they also have a repeat passenger rate of 40%.
Included with your cruise fare
All onboard meals in the main dining room and buffet
A selection of onboard entertainment
Self-service tea and coffee
Included when you book a suite or De Luxe cabin
Priority embarkation at selected ports
Fresh fruit and wine on arrival
Tea and coffee making facilities
*Inclusions are subject to change at any time
FRINGE WORLD ON THE WATER
Overnight in Fremantle onboard Vasco da Gama for an In-Port festival. The world's first Fringe Festival "at sea".Enjoy a Fringe World headline act in the main theatre and roving performers in the bars and lounges plus live music and DJs into the early hours.
SEA MORE & SAVE
Book select sailngs on the "Sea More & Save' sale and enjoy 'Buy One Get One Half Price' FaresPLUS receive onboard spending money on select Vasco de Gama sailngs. 
*Terms and conditions apply. Prices shown are per person, twin share in AUD inclusive of all discounts, taxes & fees. Prices are on categories as specified. Prices are subject to change and availability. Offers are valid for new bookings only and are not combinable with any other offer. Minimum price featured does not necessarily reflect the pricing of the offer specified, but rather indicates the cheapest available rate per person, twin share of any promotion offered on each sailing. For accurate pricing for a particular promotion, please select appropriate rate code on desired sailing and continue through to the final pricing screen. The savings percentage amounts are a comparison between the current lowest available fare and the current highest available fare on the same category, regardless of promotion. The savings percentage displayed reflects the highest available discount on any category on that sailing. Each fare level has its own terms and conditions. All offers are subject to availability and may be withdrawn at any time without notice. Cruise Guru reserves the right to correct any errors inaccuracies or omissions and to change offers, fares and surcharges at any time without notice. Credit card fees are not charged for deposit payments via Visa or MasterCard. Final payments will incur a 1.3% merchant fee via Visa or Mastercard. American Express incurs a 2% merchant fee for both deposits and final payments.