Starting Price, Per Night*
Adventure is only moments away on Viking Ocean Cruises
Boasting an awe-inspiring selection of itineraries to jaw-dropping destinations across the world, Viking Ocean Cruises invite guests to experience the wonders of true adventure. Featuring a multi-award-winning fleet, each inspired by serene Scandinavian design, Viking Cruises are a must-see for anyone with a love for travel. Plus, with a magnificent array of itineraries that visit sprawling cities, vibrant coastal harbours and idyllic tropical paradises, the hardest choice will be where you want to go first!
Viking Ocean Cruises know the journey is just as important as the destination, and each of their superb ships have been masterfully constructed to ensure your stay is nothing short of incredible. Dining venues across the ships present menus heavily inspired by the destination. Each stateroom or suite has been meticulously fitted with tasteful furniture and amenities that aim to keep you more than comfortable for your entire stay. Onboard entertainment and enrichment occur every day and night, with a selection of activities planned to increase your understanding of the region. You'll never waste a moment while on Viking Ocean Cruises, and there is no better to time to book this for yourself than now.
Viking Ocean Cruises Destinations
Viking Ocean cruises in Australia and New Zealand
Viking will be start home-porting from Australia and New Zealand for three months of each year and will be cruising between Sydney and Auckland. These itineraries offer Australian and New Zealand cruise guests the chance to experience Viking's unique cruising concept right from their doorstep, while discovering the stunning natural wonders and buzzing cities in their very own backyard.
Asia
In the exotic orient of South East Asia, cruises depart from Hong Kong, and Tokyo as well as the less frequented Benoa (Bali) and Bangkok, and undertake in-depth cruises which give their guests the opportunity to visit India, Malaysia and Thailand as well as China, Vietnam and Indonesia.
Europe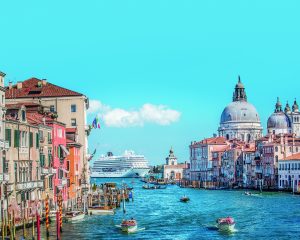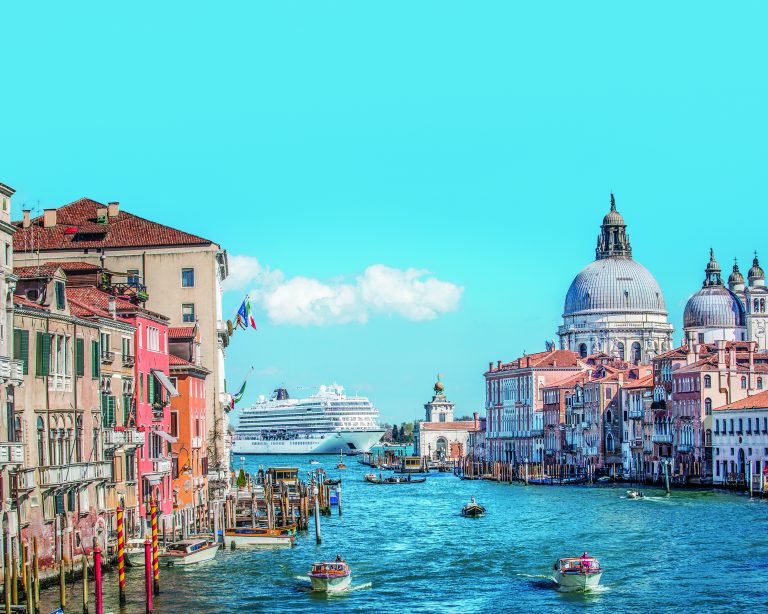 Viking's six ship ocean fleet spends their year chasing the sun as they navigate the world's oceans.   Being a Norwegian bred cruise line, they do have at least one ship in Europe's waters for the duration of the year, exploring Northern Europe and the Mediterranean's coastal towns and natural icons both in the perpetual light of the midnight sun or in the shorter but just as enchanting days of winter.  In Northern Europe you could explore the iconic ports of the Baltics, Scandinavia and Russia, cruise the Fjords of Norway or circle the British Isles.  For something a little bit different, why not go in search of the Northern Lights, or discover the rugged coastline of Iceland.  If it's the Mediterranean you're after, Viking could take you on a journey to the iconic ports of the Western Mediterranean or the idyllic coastlines of the Adriatic and Greece.  You can also experience less frequented Israel on Vikings' Holy Land cruises.
North America and the Caribbean
Viking Ocean Cruises also have a number of ships that explore the Americas.  In Alaska take a 10 night cruise to discover the icy straits of the last frontier.  These cruises depart from either Vancouver or Seward.  Heading to warmer climates, cruise the tropical islands of the Caribbean with departures from Miami, New York, or San Juan and discover a range of 7 to 21 night itineraries that will have you soaking your toes in warm turquoise waters.  Don't forget to look out for Viking's itineraries visiting the Panama Canal.
South America
Head further south for a cultural South American discovery.  These cruises voyage from Buenos Aires to Santiago, Chile (or vice versa) allowing you to feast your eyes on spectacular mountain scenery and awe-inspiring glaciers as you make your way around the southern tip of the continent.
Why book with Viking Ocean Cruises
Viking Ocean Cruises are undeniably perfect for the active adventurer who loves a hands-on approach to each destination. Shore excursions are designed to have guests immerse themselves within the region like never before. With experienced guides leading the way, guests have the chance to truly explore a locale and gain treasured memories they'll cherish for a lifetime. What's more, those who prefer relaxed activities or wish to take a slower pace for a port of call can take part in a range of low-impact shore activities instead.
Guests will appreciate the 'casual-yet-sophisticated' atmosphere throughout the entire ship. With a relaxed dress code and no formal nights, guests will never feel the anxiety of having to dress up to leave their stateroom or suite. Guests will also never feel 'nickel and dimed' during their holiday, with minimal additional fees and a wide array of inclusions coming with the passenger fare. Moreover, with exquisite social spaces to interact with like-minded explorers as well as sublime dining venues offering tantalising meals, guests also enjoy the extravagances of luxury travel.
Viking Ocean Cruises FAQ's
What is included on Viking Ocean Cruises?
The passenger fare on Viking Ocean Cruises come complimentary with the following:
Free Wi-Fi
All restaurant dining options
Select alcoholic and non-alcoholic beverages during lunch and dinner
24-Hour room service
One complimentary shore excursion in each port of call
Are Viking Ocean Cruises Handicap accessible?
While Viking goes to tremendous lengths to ensure every passengers stay is comfortable for the entire trip, the cruise line suggests those with disabilities travel with another adult able to help with any issues that may arise.
Do Viking Ocean Cruises have single cabins?
Viking Cruises currently do not have any single cabins on ocean voyages. However, on select itineraries, they do have special solo traveller fares that ensure you don't have to pay the full price for a cabin just just to occupy it by yourself. To find out which select ocean cruises are affected, please contact us today.
Where can I find the best Viking Ocean Cruise deals?
For the best Viking Ocean Cruise deals online, look no further than Cruise Guru. Boasting hundreds of must-see itineraries to destinations around the globe, including Australia and New Zealand, at the lowest prices, there is no better website to book a holiday than Cruise Guru.
Have some questions about your upcoming cruise? Check our FAQ's!
Going on your very first cruise? Have a couple of questions that you couldn't seem to find answers to when booking your voyage? We strongly recommend looking through our Frequently Asked Questions page! Answering all the big questions when it comes to cruising on topics ranging from what to pack, what's included, internet, and so much more, we make sure you're ready and excited to go on your upcoming holiday.
Set sail with Viking Ocean Cruises now
Offering Viking Cruises at low and affordable prices, now is the time to plan your next big adventure with your loved ones. If you need any additional help finding the perfect Viking cruise deal for you, contact us now and one of our Gurus will be on hand. You can contact us by either calling 13 13 03 to receive immediate assistance or by completing a call-back form, and we'll get in touch as soon as possible.
To discover the best cruise deals on the internet, including Viking Ocean Cruises, we strongly suggest giving our Facebook, Twitter, and Instagram pages a like or follow. From jaw-dropping flash sales and incredible discounts, to exclusive offers including reduced deposits, there is no better place to go than Cruise Guru.
Need help? Call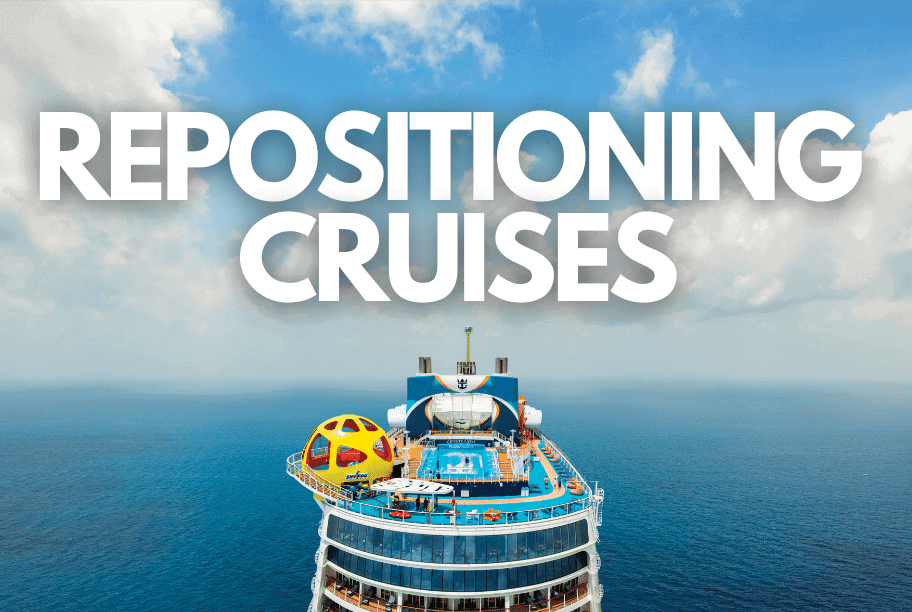 REPOSITIONING CRUISE DEALS
Offering unique itineraries between Australia and Asia, Hawaii, and mainland USA/Canada, these popular cruises have limited cabins and do sell fast!
View Now
Included in your cruise fare
One complimentary shore excursion in every port of call
Complimentary Wi-Fi
Alternative restaurant dining at no extra charge
A selection of onboard entertainment
24 hour room service
Beer, wine and soft drinks with onboard lunch and dinner
24 hour specialty coffees, teas and bottled water
Included when you book a suite
Mini-bar with alcoholic drinks and snacks replenished daily
Welcome bottle of champagne
Fruit basket replenished daily upon request
In-suite binoculars
In-suite coffee brewer
Complimentary pressing service
Free dry cleaning and laundry service
Purified water refilled daily
*Inclusions are subject to change at any time