Cruises
Info
Inclusions
Ships
Destination
Latest News
Viking Ocean Cruises was named the world's "Best Large-Ship Ocean Cruise Line" by Travel + Leisure in both 2016 and 2017. They have been honoured multiple times in the Travel + Leisure "World's Best Awards" and the Condé Nast Traveler "Gold List," as well as recognised by the editors of Cruise Critic as "Best River Cruise Line," with the entire Viking Longships fleet being named "Best New River Ships" in the website's "Editors' Picks Awards." They were named "World's Best River Cruise Line" by Condé Nast Traveler in 2017, making them the world's most awarded cruise line.  More recently, Viking Orion has been named the Best New Luxury Ship in the 2018 Cruise Critic Editors Choice Awards, while in the 2019 Viking Ocean Cruises has racked up 10 first-place awards in the Cruise Critic Cruisers' Choice Awards including Viking Sky winning best small-mid cruise ships for value, dining, cabins and best cruises overall!
Best Cruise Deals
Cure your wanderlust with Viking's latest offer including savings upgrades and flight offers*.  View Viking Wanderlust Sale.
For help finding your perfect Viking Ocean cruise use our Cruise Finder tool or just contact us – we're here to help. *Terms and conditions apply.
Viking Ocean cruises in Australia and New Zealand
Viking will be start home-porting from Australia and New Zealand for three months of each year and will be cruising between Sydney and Auckland. These itineraries offer Australian and New Zealand cruise guests the chance to experience Viking's unique cruising concept right from their doorstep, while discovering the stunning natural wonders and buzzing cities in their very own backyard.
Asia
In the exotic orient of South East Asia, cruises depart from Hong Kong, Beijing and Tokyo as well as the less frequented Benoa (Bali) and Bangkok, and undertake in-depth cruises which give their guests the opportunity to visit India, Malaysia and Thailand as well as China, Vietnam and Indonesia.
Europe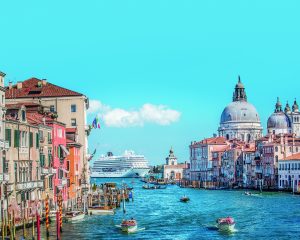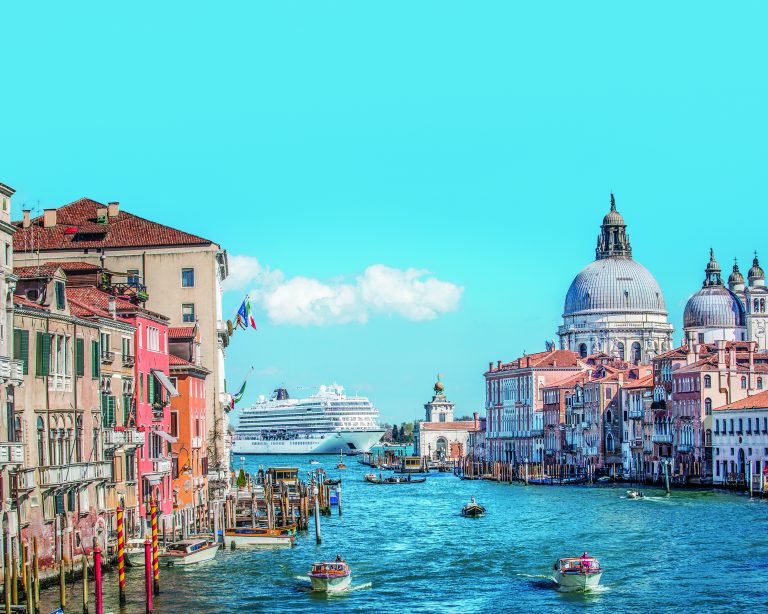 Viking's six ship ocean fleet spends their year chasing the sun as they navigate the world's oceans.   Being a Norwegian bred cruise line, they do have at least one ship in Europe's waters for the duration of the year, exploring Northern Europe and the Mediterranean's coastal towns and natural icons both in the perpetual light of the midnight sun or in the shorter but just as enchanting days of winter.  In Northern Europe you could explore the iconic ports of the Baltics, Scandinavia and Russia, cruise the Fjords of Norway or circle the British Isles.  For something a little bit different, why not go in search of the Northern Lights, or discover the rugged coastline of Iceland.  If it's the Mediterranean you're after, Viking could take you on a journey to the iconic ports of the Western Mediterranean or the idyllic coastlines of the Adriatic and Greece.  You can also experience less frequented Israel on Vikings' Holy Land cruises.
North America and the Caribbean
Viking Ocean Cruises also have a number of ships that explore the Americas.  In Alaska take a 10 night cruise to discover the icy straits of the last frontier.  These cruises depart from either Vancouver or Seward.  Heading to warmer climates, cruise the tropical islands of the Caribbean with departures from Miami, New York, or San Juan and discover a range of 7 to 21 night itineraries that will have you soaking your toes in warm turquoise waters.  Don't forget to look out for Viking's itineraries visiting the Panama Canal.
South America
Head further south for a cultural South American discovery.  These cruises voyage from Buenos Aires to Santiago, Chile (or vice versa) allowing you to feast your eyes on spectacular mountain scenery and awe-inspiring glaciers as you make your way around the southern tip of the continent.
World Cruising
Viking Sun will be undertaking a 118-day voyage from Los Angeles to London in 2020, which is now open for sale.  Please contact us to make an enquiry or booking.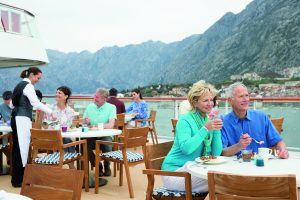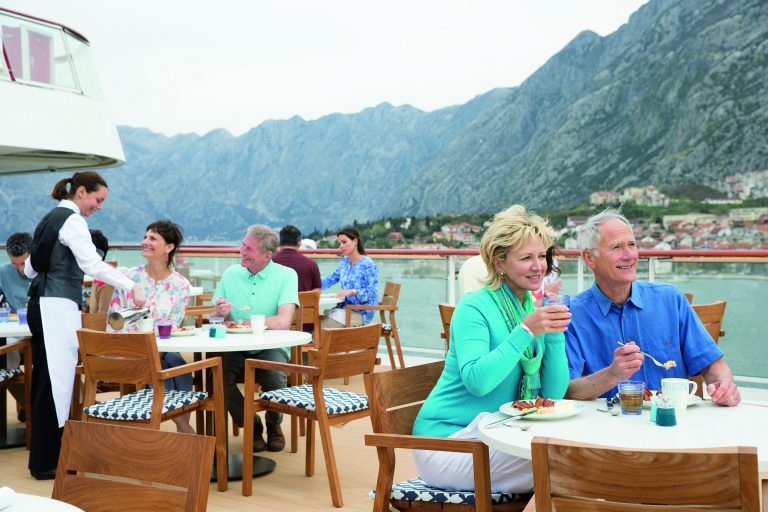 Elegant, immersive and inviting – just three words you could use to describe the experience you will have onboard Viking. No matter where you're sailing in the 7 seas, Viking's signature service, style and itineraries will see you visiting awe-inspiring destinations by day, and luxuriating onboard Viking's world class ships at night.  
The Viking Difference:
Cruise on smaller, intimate ships allowing you to visit less-frequented cities and bucket list ports
Emphasis on comfort and genuine, thoughtful service
Enjoy cultural enrichment with included lectures and enriching cultural performances.  You will also have the opportunity to experience wines from your destination as well as restaurant menus inspired by local cuisine.
Fantastic value-for-money inclusions
Included in your cruise fare
One complimentary shore excursion in every port of call
Complimentary Wi-Fi
Alternative restaurant dining at no extra charge
A selection of onboard entertainment
24 hour room service
Beer, wine and soft drinks with onboard lunch and dinner
24 hour specialty coffees, teas and bottled water
Included when you book a suite
Mini-bar with alcoholic drinks and snacks replenished daily
Welcome bottle of champagne
Fruit basket replenished daily upon request
In-suite binoculars
In-suite coffee brewer
Complimentary pressing service
Free dry cleaning and laundry service
Purified water refilled daily
*Inclusions are subject to change at any time