Cruises
Ships
Destination
Promotions
MSC Cruises seamlessly combines European-style service with an Italian-ambience to offer you a marvellous cruise experience. MSC Cruises has a youthful fleet of ships bringing you to intriguing and diverse destinations that will inspire and excite you. With affordable luxury accommodations, an upscale and relaxing onboard experience, and European hospitality, MSC Cruises is a cruise line which allows you to truly cherish your time on and off the ship.
Latest News
MSC Cruises is expanding its fleet!  Just announced, MSC will be evolving its Seaside class ships to create a new revolutionary class 'Seaside RVO'.  This means that, with the new ships already promised, MSC Cruises is now expecting delivery of two ships per year until 2020, and then one ship per year until 2026.  MSC Bellissima is the latest new ship to be launched and now sails as one of the largest ships in the MSC Fleet.  She is the sister to the MSC Meraviglia and transports just under 5400 passengers between the gorgeous ports of the Mediterranean.  Following MSC Belissima will be MSC Grandiosa.  She is due for launch in November 2019 and will be the first in the Meraviglia Plus class.  Four of the remaining new-to-come ships will be 1,000 passenger vessels and will see MSC Cruises enter the 'ultra-luxury' cruising segment.
Best Deals
MSC's newest, largest and grandest ship is coming! Take advantage of exclusive reduced fares* on a selection of MSC Grandiosa cruises with the Grand Sale.
Cross oceans with MSC's latest fly cruise packages. Cruise from Dubai to Tokyo or Italy, from Spain to Brazil or Brazil to Italy, or even across the Atlantic from Miami to Germany.  Offers include flights*, transfers* and accommodation*.
Enjoy exclusive discounts* when you book with Cruise Guru.
With many exotic MSC cruise options available, visit cruise finder to find and book your ideal MSC cruise. *Terms and conditions apply.
MSC Cruises in Australia and New Zealand
The MSC Magnifica will return to Australia as part of her world cruise in 2020.  This 116 night itinerary visiting 23 countries and 43 ports of call will spend time in Hobart, Wollongong, Sydney, Cairns and Darwin in March 2020.  Contact us to book your cabin now or book the learn more about MSC World cruises.
Europe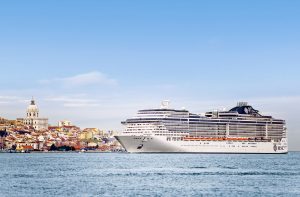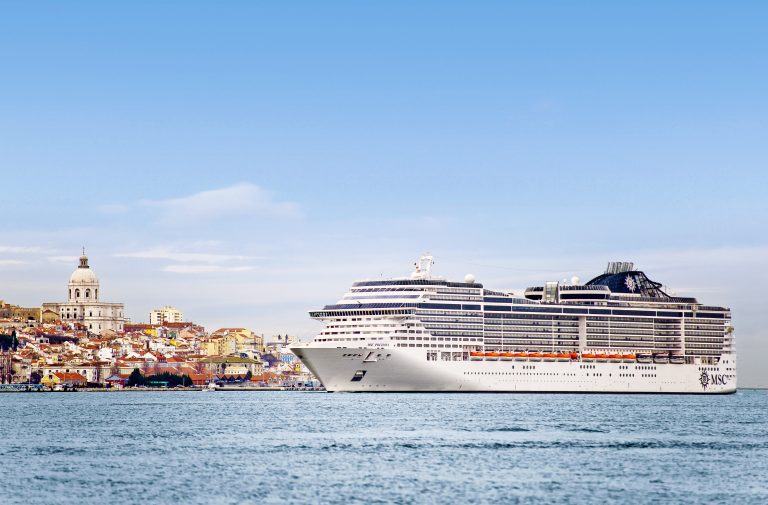 MSC Cruises is a leader in the Mediterranean cruise market and boasts the most modern fleet at sea, but with 60% of their ships offering over one and half thousand Mediterranean cruises, where do you start? From Italy, MSC cruises has departures from Rome varying from one to three weeks in duration and visiting France, Spain, Italy and more. Alternatively, MSC cruises from Venice boast a huge number of seven night round trip itineraries encompassing Greece and Croatia as well as some shorter breaks and longer escapes.  MSC also offers many other cruising options from Italy with cruises from Genoa, Cagliari (Sardinia), cruises from Bari, Ancona and cruises from Naples.
Elsewhere in Europe, you will find over two hundred MSC cruises departing from Barcelona as well as cruises from Marseille. MSC Cruises also provides plenty of cruising options for Northern Europe and the Baltic Sea from March through to October, with regular departures from Copenhagen, Warnemunde (for Berlin), Kiel and Hamburg.
Need assistance with your European itinerary? Visit our Mediterranean cruises page or Northern Europe cruises page for great advice and itinerary ideas. Alternatively, visit Cruise Finder to explore all MSC Cruises or simply contact us.
Asia and the Middle East
Flying to Europe via the Middle East? Incorporate a stopover with a choice of round trip cruises from Dubai and Abu Dhabi.
Caribbean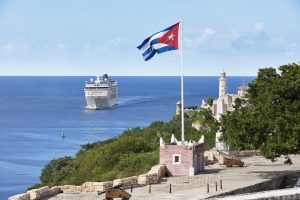 MSC Cruises operate year-round itineraries in the Caribbean.  But with over 500 departures to choose from, where do you start?  The easiest port to access for international cruisers, with the largest number of MSC cruises to the Caribbean on offer, is Miami in Florida.  From Miami, there are the largest number of 7 night cruises on offer (which can be broken into eastern or western Caribbean itineraries), however if you're looking for a longer Caribbean adventure from Miami then opt for one of their longer cruises.  Pick from 8 to 13 nights, 14 nights, or longer cruises up to 3 weeks.
Cuba is the current hot Caribbean destination, and MSC Cruises have a plethora of cruises from Havana, Cuba to choose from.   For a quick Caribbean escape tacked onto your Cuban holiday, opt for a cruise of up to 7 nights, or take a longer cruise escape from Havana.  MSC Cruises also have a number of Caribbean cruising options departing from more obscure ports of call.  Cruise from Cozumel in Mexico, Fort-de-France in Martinique or Pointe-a-Pitre in Guadelope.
South America
During the warmer summer months of November to March, MSC Cruises has a number of itineraries exploring South America.  Explore the eastern coast of the continent including Brazil, Argentina and Uruguay with departures from cruises from Sao Paulo, Rio de Janeiro and Buenos Aires.  There are also a number of cruises to South America from Europe or even returning to Europe from South America.
World Cruising
MSC Magnifica will undertake a world cruise in 2020 – a full 116 night world circumnavigation itineraries from Rome, Genoa, Marseille and Barcelona.  View more information about MSC World voyages.
MSC YACHT CLUB INCLUSIONS
Discover a ship within a ship. A place where you can savour exclusivity and privacy in a world of choice. Where you can indulge in the luxury of a private club, while enjoying access to the myriad of recreation and entertainment possibilities that the rest of the ship offers.  Welcome to the MSC Yacht Club, a cruise experience like no other.Book in Yacht club suite or stateroom and indulge in these inclusions*: Unlimited drinks (alcohol & soft drinks in MSC Yacht Club & in-suite mini bar; includes wine, beer and a selection of premium liquor)Priority check-in & check-out in private reception area24-hour butler & concierge exclusively for MSC Yacht Club guests24 hours room service availableOpen dining times in the MSC Yacht Club private restaurantPrivate access elevator to the MSC Aurea Spa & fitness centrePrivate Top Sail lounge & bar with panoramic views of the seaPrivate whirlpools, pool & bar