Overview
Cruises
Info
Inclusions
Ships
Destination
Promotions
Latest News
MSC Cruises is taking it's sparkling partnership with Swarovski to a whole new level!  Already known for glittering Swarovski-laden staircases, MSC Cruises is adding it's first Crystal Cabin at sea to MSC Bellissima.  Located in the Yacht Club complex, cabin 16018 will feature 700,000 individual crystals which will adorn bedside tables, sideboards, sconces and even the exterior door numbering.  If you're wanting to have a dazzling time in the Crystal cabin on your next MSC Cruise ensure you book well in advance.
Best Deals
Raise your glass for MSC's latest cruise deal! Book your next cruise with MSC and enjoy an included drinks package and bonus onboard credit*.  View Drinks on Us Sale.
Kid's under 12 travel free with MSC*!  Must travel in the same cabin as their parents.
Enjoy exclusive discounts* when you book with Cruise Guru.
Looking for a great value MSC cruise?  Have a look at itineraries under $500pp* or getaways under $1,000pp*.
With many exotic MSC cruise options available, visit cruise finder to find and book your ideal MSC cruise. *Terms and conditions apply.
MSC Cruises in Australia and New Zealand
The MSC Magnifica will return to Australia as part of her world cruise in 2020.  This 116 night itinerary visiting 23 countries and 43 ports of call will spend time in Hobart, Wollongong, Sydney, Cairns and Darwin in March 2020.  Contact us to book your cabin now or book the learn more about MSC World cruises.
Europe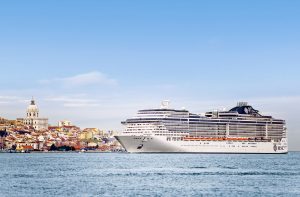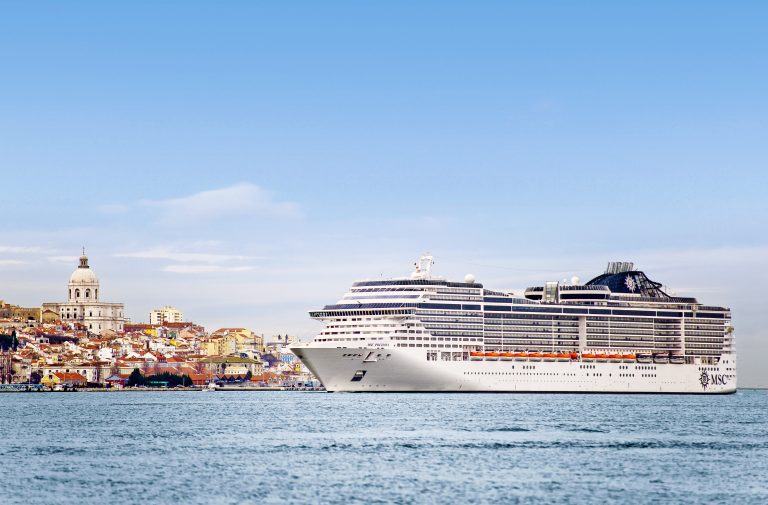 MSC Cruises is a leader in the Mediterranean cruise market and boasts the most modern fleet at sea, but with 60% of their ships offering over one and half thousand Mediterranean cruises, where do you start? From Italy, MSC cruises has departures from Rome varying from one to three weeks in duration and visiting France, Spain, Italy and more. Alternatively, MSC cruises from Venice boast a huge number of seven night round trip itineraries encompassing Greece and Croatia as well as some shorter breaks and longer escapes.  MSC also offers many other cruising options from Italy with cruises from Genoa, Cagliari (Sardinia), cruises from Bari, Ancona and cruises from Naples.
Elsewhere in Europe, you will find over two hundred MSC cruises departing from Barcelona as well as cruises from Marseille. MSC Cruises also provides plenty of cruising options for Northern Europe and the Baltic Sea from March through to October, with regular departures from Copenhagen, Warnemunde (for Berlin), Kiel and Hamburg.
Need assistance with your European itinerary? Visit our Mediterranean cruises page or Northern Europe cruises page for great advice and itinerary ideas. Alternatively, visit Cruise Finder to explore all MSC Cruises or simply contact us.
Asia and the Middle East
Flying to Europe via the Middle East? Incorporate a stopover with a choice of round trip cruises from Dubai and Abu Dhabi.
Caribbean
MSC Cruises operate year-round itineraries in the Caribbean.  But with over 500 departures to choose from, where do you start?  The easiest port to access for international cruisers, with the largest number of MSC cruises to the Caribbean on offer, is Miami in Florida.  From Miami, there are the largest number of 7 night cruises on offer (which can be broken into eastern or western Caribbean itineraries), however if you're looking for a longer Caribbean adventure from Miami then opt for one of their longer cruises.  Pick from 8 to 13 nights, 14 nights, or longer cruises up to 3 weeks.  MSC Cruises also have a number of Caribbean cruising options departing from more obscure ports of call.  Cruise from Fort-de-France in Martinique or Pointe-a-Pitre in Guadelope.
South America
During the warmer summer months of November to March, MSC Cruises has a number of itineraries exploring South America.  Explore the eastern coast of the continent including Brazil, Argentina and Uruguay with departures from cruises from Sao Paulo, Rio de Janeiro and Buenos Aires.
World Cruising
MSC Magnifica will undertake a world cruise in 2020 – a full 116 night world circumnavigation itineraries from Rome, Genoa, Marseille and Barcelona.  View more information about MSC World voyages.
Date
Cruise
Ship
Cruise Line
Dep Port
Destination
Ports of Call
Inside
Inside
Oceanview
Oceanview
Balcony
Balcony
Suite
Suite
Save up to*
18 Feb 20
11 Night Middle East Cruise
MSC Lirica
MSC Cruises
Dubai
Middle East
Show
$1,045
$95
$1,333
$121
$2,139
$194
$2,571
$234
Select
07 Feb 20
11 Night Middle East Cruise
MSC Lirica
MSC Cruises
Dubai
Middle East
Show
$1,045
$95
$1,333
$121
$2,139
$194
$2,571
$234
Select
29 Feb 20
14 Night Dubai Cruise
MSC Lirica
MSC Cruises
Dubai
Dubai
Show
$1,467
$105
$1,861
$133
$2,888
$206
$3,713
$265
Select
11 Dec 19
11 Night Middle East Cruise
MSC Lirica
MSC Cruises
Dubai
Middle East
Show
$910
$83
$1,294
$118
$1,947
$177
$2,475
$225
Select
27 Jan 20
11 Night Middle East Cruise
MSC Lirica
MSC Cruises
Dubai
Middle East
Show
$1,045
$95
$1,333
$121
$2,139
$194
$2,571
$234
Select
05 Jan 20
11 Night Middle East Cruise
MSC Lirica
MSC Cruises
Dubai
Middle East
Show
$1,323
$120
$1,621
$147
$2,235
$203
$2,792
$254
Select
16 Jan 20
11 Night Middle East Cruise
MSC Lirica
MSC Cruises
Dubai
Middle East
Show
$1,045
$95
$1,496
$136
$2,571
$234
Select
14 Mar 20
7 Night Middle East Cruise
MSC Lirica
MSC Cruises
Dubai
Middle East
Show
$884
$126
$1,019
$146
$1,518
$217
$1,950
$279
Select
-22%
29 Dec 19
7 Night Middle East Cruise
MSC Lirica
MSC Cruises
Dubai
Middle East
Show
$1,312
$187
$1,504
$215
Select
-16%
22 Dec 19
7 Night Middle East Cruise
MSC Lirica
MSC Cruises
Dubai
Middle East
Show
$1,072
$153
$1,264
$181
$1,811
$259
$2,291
$327
Select
-19%
21 Mar 20
7 Night Middle East Cruise
MSC Lirica
MSC Cruises
Dubai
Middle East
Show
$932
$133
$1,057
$151
$1,595
$228
$2,046
$292
Select
-22%
11 Apr 20
7 Night Middle East Cruise
MSC Lirica
MSC Cruises
Dubai
Middle East
Show
$1,009
$144
$1,163
$166
$1,729
$247
$2,238
$320
Select
-22%
04 Apr 20
7 Night Middle East Cruise
MSC Lirica
MSC Cruises
Dubai
Middle East
Show
$961
$137
$1,115
$159
$1,662
$237
$2,142
$306
Select
-22%
28 Mar 20
7 Night Middle East Cruise
MSC Lirica
MSC Cruises
Dubai
Middle East
Show
$932
$133
$1,057
$151
$1,595
$228
$2,046
$292
Select
-22%
14 Feb 21
7 Night Middle East Cruise
MSC Lirica
MSC Cruises
Dubai
Middle East
Show
$990
$141
$1,278
$183
$1,681
$240
$2,161
$309
Select
-22%
28 Feb 21
7 Night Middle East Cruise
MSC Lirica
MSC Cruises
Dubai
Middle East
Show
$1,182
$169
$1,470
$210
$1,873
$268
$2,353
$336
Select
-22%
22 Nov 20
7 Night Middle East Cruise
MSC Lirica
MSC Cruises
Dubai
Middle East
Show
$894
$128
$1,182
$169
$2,257
$322
$2,737
$391
Select
-22%
13 Dec 20
7 Night Middle East Cruise
MSC Lirica
MSC Cruises
Dubai
Middle East
Show
$894
$128
$1,182
$169
$1,585
$226
$2,065
$295
Select
-22%
17 Jan 21
7 Night Middle East Cruise
MSC Lirica
MSC Cruises
Dubai
Middle East
Show
$894
$128
$1,182
$169
$1,585
$226
$2,065
$295
Select
-22%
03 Jan 21
7 Night Middle East Cruise
MSC Lirica
MSC Cruises
Dubai
Middle East
Show
$990
$141
$1,278
$183
$1,681
$240
$2,161
$309
Select
-22%
28 Mar 21
7 Night Middle East Cruise
MSC Lirica
MSC Cruises
Dubai
Middle East
Show
$1,182
$169
$1,470
$210
$1,873
$268
$2,353
$336
Select
-22%
20 Dec 20
7 Night Middle East Cruise
MSC Lirica
MSC Cruises
Dubai
Middle East
Show
$1,470
$210
$1,758
$251
$2,161
$309
$2,641
$377
Select
-22%
31 Jan 21
7 Night Middle East Cruise
MSC Lirica
MSC Cruises
Dubai
Middle East
Show
$990
$141
$1,278
$183
$1,681
$240
$2,161
$309
Select
-22%
24 Jan 21
7 Night Middle East Cruise
MSC Lirica
MSC Cruises
Dubai
Middle East
Show
$894
$128
$1,182
$169
$2,257
$322
$2,065
$295
Select
-22%
04 Apr 21
7 Night Middle East Cruise
MSC Lirica
MSC Cruises
Dubai
Middle East
Show
$1,182
$169
$1,470
$210
$1,873
$268
$2,353
$336
Select
-22%
21 Mar 21
7 Night Middle East Cruise
MSC Lirica
MSC Cruises
Dubai
Middle East
Show
$1,182
$169
$1,470
$210
$1,873
$268
$2,353
$336
Select
-22%
10 Jan 21
7 Night Middle East Cruise
MSC Lirica
MSC Cruises
Dubai
Middle East
Show
$894
$128
$1,182
$169
$1,585
$226
$2,065
$295
Select
-22%
15 Nov 20
7 Night Middle East Cruise
MSC Lirica
MSC Cruises
Dubai
Middle East
Show
$894
$128
$1,182
$169
$2,257
$322
$2,065
$295
Select
-22%
07 Feb 21
7 Night Middle East Cruise
MSC Lirica
MSC Cruises
Dubai
Middle East
Show
$990
$141
$1,278
$183
$1,681
$240
$2,161
$309
Select
-22%
06 Dec 20
7 Night Middle East Cruise
MSC Lirica
MSC Cruises
Dubai
Middle East
Show
$894
$128
$1,182
$169
$2,257
$322
$2,065
$295
Select
-22%
29 Nov 20
7 Night Middle East Cruise
MSC Lirica
MSC Cruises
Dubai
Middle East
Show
$894
$128
$1,182
$169
$1,585
$226
$2,065
$295
Select
-22%
07 Mar 21
7 Night Middle East Cruise
MSC Lirica
MSC Cruises
Dubai
Middle East
Show
$1,182
$169
$1,470
$210
$1,873
$268
$2,353
$336
Select
-22%
21 Feb 21
7 Night Middle East Cruise
MSC Lirica
MSC Cruises
Dubai
Middle East
Show
$990
$141
$1,278
$183
$1,681
$240
$2,161
$309
Select
-22%
14 Mar 21
7 Night Middle East Cruise
MSC Lirica
MSC Cruises
Dubai
Middle East
Show
$1,182
$169
$1,470
$210
$1,873
$268
$2,353
$336
Select
-22%
27 Dec 20
7 Night Middle East Cruise
MSC Lirica
MSC Cruises
Dubai
Middle East
Show
$1,758
$251
$2,046
$292
$2,449
$350
$2,929
$418
Select
-22%
30 Oct 20
16 Night Middle East Cruise
MSC Lirica
MSC Cruises
Venice
Middle East
Show
$1,641
$103
$2,121
$133
$3,446
$215
Select
-22%
04 Jun 20
7 Night Mediterranean - Eastern Cruise
MSC Lirica
MSC Cruises
Trieste
Mediterranean - Eastern
Show
$1,451
$207
$1,643
$235
$2,459
$351
Select
-22%
29 Jun 20
7 Night Mediterranean - Eastern Cruise
MSC Lirica
MSC Cruises
Venice
Mediterranean - Eastern
Show
$1,547
$221
$1,739
$248
$2,171
$310
$2,555
$365
Select
-22%
06 Jul 20
7 Night Mediterranean - Eastern Cruise
MSC Lirica
MSC Cruises
Venice
Mediterranean - Eastern
Show
$1,547
$221
$1,739
$248
$2,171
$310
$2,555
$365
Select
-22%
20 Jul 20
7 Night Mediterranean - Eastern Cruise
MSC Lirica
MSC Cruises
Venice
Mediterranean - Eastern
Show
$1,739
$248
$1,931
$276
$2,363
$338
$2,747
$392
Select
-22%
05 Jun 20
7 Night Mediterranean - Eastern Cruise
MSC Lirica
MSC Cruises
Venice
Mediterranean - Eastern
Show
$1,451
$207
$1,643
$235
$2,075
$296
$2,459
$351
Select
-22%
18 Sep 20
7 Night Mediterranean - Eastern Cruise
MSC Lirica
MSC Cruises
Venice
Mediterranean - Eastern
Show
$1,547
$221
$1,739
$248
$2,171
$310
$2,555
$365
Select
-22%
15 May 20
7 Night Mediterranean - Eastern Cruise
MSC Lirica
MSC Cruises
Venice
Mediterranean - Eastern
Show
$1,259
$180
$1,451
$207
$1,883
$269
$2,267
$324
Select
-22%
02 Oct 20
7 Night Mediterranean - Eastern Cruise
MSC Lirica
MSC Cruises
Venice
Mediterranean - Eastern
Show
$1,336
$191
$1,528
$218
$1,960
$280
$2,344
$335
Select
-22%
31 Aug 20
7 Night Mediterranean - Eastern Cruise
MSC Lirica
MSC Cruises
Venice
Mediterranean - Eastern
Show
$1,547
$221
$1,739
$248
$2,171
$310
$2,555
$365
Select
-22%
15 Oct 20
7 Night Mediterranean - Eastern Cruise
MSC Lirica
MSC Cruises
Trieste
Mediterranean - Eastern
Show
$1,115
$159
$1,451
$207
$1,739
$248
$2,891
$413
Select
-22%
10 Aug 20
7 Night Mediterranean - Eastern Cruise
MSC Lirica
MSC Cruises
Venice
Mediterranean - Eastern
Show
$1,835
$262
$2,027
$290
$2,459
$351
$2,843
$406
Select
-22%
22 Oct 20
7 Night Mediterranean - Eastern Cruise
MSC Lirica
MSC Cruises
Trieste
Mediterranean - Eastern
Show
$1,115
$159
$1,739
$248
$2,843
$406
Select
-22%
08 Oct 20
7 Night Mediterranean - Eastern Cruise
MSC Lirica
MSC Cruises
Trieste
Mediterranean - Eastern
Show
$1,192
$170
$1,384
$198
$1,816
$259
$2,968
$424
Select
-22%
14 May 20
7 Night Mediterranean - Eastern Cruise
MSC Lirica
MSC Cruises
Trieste
Mediterranean - Eastern
Show
$1,259
$180
$1,451
$207
$1,883
$269
$3,035
$434
Select
-22%
29 May 20
7 Night Mediterranean - Eastern Cruise
MSC Lirica
MSC Cruises
Venice
Mediterranean - Eastern
Show
$1,451
$207
$1,643
$235
$2,075
$296
$2,459
$351
Select
-22%
03 Aug 20
7 Night Mediterranean - Eastern Cruise
MSC Lirica
MSC Cruises
Venice
Mediterranean - Eastern
Show
$1,835
$262
$2,027
$290
$2,459
$351
$2,843
$406
Select
-22%
08 May 20
7 Night Mediterranean - Eastern Cruise
MSC Lirica
MSC Cruises
Venice
Mediterranean - Eastern
Show
$1,163
$166
$1,355
$194
$2,555
$365
$2,171
$310
Select
-22%
21 May 20
7 Night Mediterranean - Eastern Cruise
MSC Lirica
MSC Cruises
Trieste
Mediterranean - Eastern
Show
$1,259
$180
$1,451
$207
$1,883
$269
$2,267
$324
Select
-22%
24 Sep 20
7 Night Mediterranean - Eastern Cruise
MSC Lirica
MSC Cruises
Trieste
Mediterranean - Eastern
Show
$1,336
$191
$1,528
$218
$1,960
$280
Select
-22%
07 Sep 20
7 Night Mediterranean - Eastern Cruise
MSC Lirica
MSC Cruises
Venice
Mediterranean - Eastern
Show
$1,547
$221
$1,739
$248
$2,171
$310
$2,555
$365
Select
-22%
13 Jul 20
7 Night Mediterranean - Eastern Cruise
MSC Lirica
MSC Cruises
Venice
Mediterranean - Eastern
Show
$1,739
$248
$1,931
$276
$2,363
$338
$2,747
$392
Select
-22%
12 Jun 20
7 Night Mediterranean - Eastern Cruise
MSC Lirica
MSC Cruises
Venice
Mediterranean - Eastern
Show
$1,451
$207
$1,643
$235
$2,075
$296
$2,459
$351
Select
-22%
27 Jul 20
7 Night Mediterranean - Eastern Cruise
MSC Lirica
MSC Cruises
Venice
Mediterranean - Eastern
Show
$1,739
$248
$1,931
$276
$2,363
$338
$2,747
$392
Select
-22%
14 Sep 20
4 Night Mediterranean Cruise
MSC Lirica
MSC Cruises
Venice
Mediterranean
Show
$956
$239
$1,110
$278
$1,408
$352
$1,667
$417
Select
24 Aug 20
7 Night Mediterranean - Eastern Cruise
MSC Lirica
MSC Cruises
Venice
Mediterranean - Eastern
Show
$1,547
$221
$1,739
$248
$2,171
$310
$2,555
$365
Select
-22%
09 Oct 20
7 Night Mediterranean - Eastern Cruise
MSC Lirica
MSC Cruises
Venice
Mediterranean - Eastern
Show
$1,192
$170
$1,384
$198
$1,816
$259
$2,200
$314
Select
-22%
28 May 20
7 Night Mediterranean - Eastern Cruise
MSC Lirica
MSC Cruises
Trieste
Mediterranean - Eastern
Show
$1,451
$207
$1,643
$235
$2,075
$296
$3,227
$461
Select
-22%
23 Oct 20
7 Night Mediterranean - Eastern Cruise
MSC Lirica
MSC Cruises
Venice
Mediterranean - Eastern
Show
$1,115
$159
$1,307
$187
$1,739
$248
$2,075
$296
Select
-22%
25 Sep 20
7 Night Mediterranean - Eastern Cruise
MSC Lirica
MSC Cruises
Venice
Mediterranean - Eastern
Show
$1,336
$191
$1,528
$218
$1,960
$280
$2,344
$335
Select
-22%
22 May 20
7 Night Mediterranean - Eastern Cruise
MSC Lirica
MSC Cruises
Venice
Mediterranean - Eastern
Show
$1,259
$180
$1,451
$207
$1,883
$269
$2,267
$324
Select
-22%
01 Oct 20
7 Night Mediterranean - Eastern Cruise
MSC Lirica
MSC Cruises
Trieste
Mediterranean - Eastern
Show
$1,480
$211
$1,528
$218
$1,960
$280
Select
-22%
17 Aug 20
7 Night Mediterranean - Eastern Cruise
MSC Lirica
MSC Cruises
Venice
Mediterranean - Eastern
Show
$1,739
$248
$1,931
$276
$2,363
$338
$2,747
$392
Select
-22%
22 Jun 20
7 Night Mediterranean - Eastern Cruise
MSC Lirica
MSC Cruises
Venice
Mediterranean - Eastern
Show
$1,547
$221
$1,739
$248
$2,171
$310
$2,555
$365
Select
-22%
16 Oct 20
7 Night Mediterranean - Eastern Cruise
MSC Lirica
MSC Cruises
Venice
Mediterranean - Eastern
Show
$1,115
$159
$1,307
$187
$1,739
$248
$2,123
$303
Select
-22%
11 Jun 20
7 Night Mediterranean - Eastern Cruise
MSC Lirica
MSC Cruises
Trieste
Mediterranean - Eastern
Show
$1,451
$207
$1,643
$235
$2,075
$296
$2,459
$351
Select
-22%
18 Apr 20
20 Night Middle East Cruise
MSC Lirica
MSC Cruises
Dubai
Middle East
Show
$2,265
$113
$2,899
$145
$3,436
$172
Select
-11%
22 Dec 20
7 Night Middle East Cruise
MSC Lirica
MSC Cruises
Abu Dhabi
Middle East
Show
$1,273
$182
$1,513
$216
Select
-14%
02 Mar 21
7 Night Middle East Cruise
MSC Lirica
MSC Cruises
Abu Dhabi
Middle East
Show
$985
$141
$1,081
$154
$1,580
$226
$2,012
$287
Select
-18%
24 Nov 20
7 Night Middle East Cruise
MSC Lirica
MSC Cruises
Abu Dhabi
Middle East
Show
$697
$100
$793
$113
$1,292
$185
$1,724
$246
Select
-23%
16 Mar 21
7 Night Middle East Cruise
MSC Lirica
MSC Cruises
Abu Dhabi
Middle East
Show
$985
$141
$1,081
$154
$1,580
$226
$2,012
$287
Select
-18%
29 Dec 20
7 Night Middle East Cruise
MSC Lirica
MSC Cruises
Abu Dhabi
Middle East
Show
$1,561
$223
$1,657
$237
$2,156
$308
$2,588
$370
Select
-13%
08 Dec 20
7 Night Middle East Cruise
MSC Lirica
MSC Cruises
Abu Dhabi
Middle East
Show
$697
$100
$793
$113
$1,292
$185
$1,724
$246
Select
-23%
19 Jan 21
7 Night Middle East Cruise
MSC Lirica
MSC Cruises
Abu Dhabi
Middle East
Show
$697
$100
$793
$113
$1,292
$185
$1,724
$246
Select
-23%
15 Dec 20
7 Night Middle East Cruise
MSC Lirica
MSC Cruises
Abu Dhabi
Middle East
Show
$697
$100
$793
$113
$1,292
$185
$1,724
$246
Select
-23%
23 Mar 21
7 Night Middle East Cruise
MSC Lirica
MSC Cruises
Abu Dhabi
Middle East
Show
$985
$141
$1,081
$154
$1,580
$226
$2,012
$287
Select
-18%
02 Feb 21
7 Night Middle East Cruise
MSC Lirica
MSC Cruises
Abu Dhabi
Middle East
Show
$793
$113
$889
$127
$1,388
$198
$1,820
$260
Select
-21%
17 Nov 20
7 Night Middle East Cruise
MSC Lirica
MSC Cruises
Abu Dhabi
Middle East
Show
$697
$100
$793
$113
$1,292
$185
$1,724
$246
Select
-23%
30 Oct 20
18 Night Middle East Cruise
MSC Lirica
MSC Cruises
Venice
Middle East
Show
$1,770
$98
$2,452
$136
$3,095
$172
$4,429
$246
Select
-22%
29 Oct 20
17 Night Middle East Cruise
MSC Lirica
MSC Cruises
Trieste
Middle East
Show
$1,873
$110
$2,325
$137
$3,121
$184
Select
-20%
11 Apr 21
19 Night Middle East Cruise
MSC Lirica
MSC Cruises
Dubai
Middle East
Show
$1,833
$96
$2,553
$134
$3,177
$167
$3,686
$194
Select
16 May 20
7 Night Mediterranean - Eastern Cruise
MSC Opera
MSC Cruises
Bari
Mediterranean - Eastern
Show
$1,307
$187
$1,499
$214
$1,931
$276
$3,083
$440
Select
-22%
03 Oct 20
7 Night Mediterranean - Eastern Cruise
MSC Opera
MSC Cruises
Bari
Mediterranean - Eastern
Show
$1,384
$198
$1,576
$225
$2,008
$287
$3,160
$451
Select
-22%
05 Sep 20
7 Night Mediterranean - Eastern Cruise
MSC Opera
MSC Cruises
Bari
Mediterranean - Eastern
Show
$1,595
$228
$1,787
$255
$2,219
$317
$3,371
$482
Select
-22%
02 May 20
7 Night Mediterranean - Eastern Cruise
MSC Opera
MSC Cruises
Bari
Mediterranean - Eastern
Show
$1,211
$173
$1,403
$200
$1,691
$242
$2,987
$427
Select
-22%
12 Jul 20
7 Night Mediterranean - Eastern Cruise
MSC Opera
MSC Cruises
Venice
Mediterranean - Eastern
Show
$1,931
$276
$1,979
$283
$2,411
$344
$3,563
$509
Select
-22%
07 Jun 20
7 Night Mediterranean - Eastern Cruise
MSC Opera
MSC Cruises
Venice
Mediterranean - Eastern
Show
$1,902
$272
$1,691
$242
$2,708
$387
$3,275
$468
Select
-22%
09 Aug 20
7 Night Mediterranean - Eastern Cruise
MSC Opera
MSC Cruises
Venice
Mediterranean - Eastern
Show
$1,883
$269
$2,075
$296
$2,507
$358
$3,659
$523
Select
-22%
30 May 20
7 Night Mediterranean - Eastern Cruise
MSC Opera
MSC Cruises
Bari
Mediterranean - Eastern
Show
$1,643
$235
$1,691
$242
$1,979
$283
$3,275
$468
Select
-22%
13 Apr 20
3 Night Mediterranean Cruise
MSC Opera
MSC Cruises
Marseille
Mediterranean
Show
$539
$180
$635
$212
$1,028
$343
Select
-18%
23 Aug 20
7 Night Mediterranean - Eastern Cruise
MSC Opera
MSC Cruises
Venice
Mediterranean - Eastern
Show
$1,595
$228
$1,787
$255
$2,075
$296
$3,371
$482
Select
-22%
21 Apr 20
5 Night Mediterranean Cruise
MSC Opera
MSC Cruises
Genoa
Mediterranean
Show
$683
$137
$1,163
$233
$1,844
$369
Select
-22%
10 May 20
7 Night Mediterranean - Eastern Cruise
MSC Opera
MSC Cruises
Venice
Mediterranean - Eastern
Show
$1,355
$194
$1,403
$200
$2,603
$372
$2,987
$427
Select
-22%
18 Jul 20
7 Night Mediterranean - Eastern Cruise
MSC Opera
MSC Cruises
Bari
Mediterranean - Eastern
Show
$1,787
$255
$1,979
$283
$2,411
$344
$3,563
$509
Select
-22%
20 Jun 20
7 Night Mediterranean - Eastern Cruise
MSC Opera
MSC Cruises
Bari
Mediterranean - Eastern
Show
$1,595
$228
$1,787
$255
$2,219
$317
$3,371
$482
Select
-22%
17 Oct 20
7 Night Mediterranean - Eastern Cruise
MSC Opera
MSC Cruises
Bari
Mediterranean - Eastern
Show
$1,307
$187
$1,499
$214
$1,787
$255
$2,939
$420
Select
-22%
27 Sep 20
7 Night Mediterranean - Eastern Cruise
MSC Opera
MSC Cruises
Venice
Mediterranean - Eastern
Show
$1,384
$198
$1,576
$225
$1,864
$266
$3,160
$451
Select
-22%
13 Jun 20
7 Night Mediterranean - Eastern Cruise
MSC Opera
MSC Cruises
Bari
Mediterranean - Eastern
Show
$1,499
$214
$2,152
$307
$2,123
$303
Select
-22%
29 Aug 20
7 Night Mediterranean - Eastern Cruise
MSC Opera
MSC Cruises
Bari
Mediterranean - Eastern
Show
$1,739
$248
$1,787
$255
$2,075
$296
$3,371
$482
Select
-22%
08 Aug 20
7 Night Mediterranean - Eastern Cruise
MSC Opera
MSC Cruises
Bari
Mediterranean - Eastern
Show
$1,883
$269
$2,075
$296
$2,507
$358
$3,659
$523
Select
-22%
17 May 20
7 Night Mediterranean - Eastern Cruise
MSC Opera
MSC Cruises
Venice
Mediterranean - Eastern
Show
$1,451
$207
$1,499
$214
$1,931
$276
$3,083
$440
Select
-22%
27 Jun 20
7 Night Mediterranean - Eastern Cruise
MSC Opera
MSC Cruises
Bari
Mediterranean - Eastern
Show
$1,595
$228
$1,787
$255
$2,075
$296
$3,371
$482
Select
-22%
16 Apr 20
4 Night Mediterranean Cruise
MSC Opera
MSC Cruises
Marseille
Mediterranean
Show
$702
$176
$836
$209
Select
-19%
11 Oct 20
7 Night Mediterranean - Eastern Cruise
MSC Opera
MSC Cruises
Venice
Mediterranean - Eastern
Show
$1,240
$177
$1,432
$205
$1,864
$266
$3,016
$431
Select
-22%
06 Apr 20
4 Night Mediterranean Cruise
MSC Opera
MSC Cruises
Barcelona
Mediterranean
Show
$769
$192
$836
$209
$1,057
$264
Select
-20%
04 Jul 20
7 Night Mediterranean - Eastern Cruise
MSC Opera
MSC Cruises
Bari
Mediterranean - Eastern
Show
$1,595
$228
$1,787
$255
$2,075
$296
$3,371
$482
Select
-22%
25 Jul 20
7 Night Mediterranean - Eastern Cruise
MSC Opera
MSC Cruises
Bari
Mediterranean - Eastern
Show
$1,787
$255
$1,979
$283
$2,267
$324
$3,563
$509
Select
-22%
15 Apr 20
3 Night Mediterranean Cruise
MSC Opera
MSC Cruises
Barcelona
Mediterranean
Show
$568
$189
$635
$212
$827
$276
Select
-20%
21 Jun 20
7 Night Mediterranean - Eastern Cruise
MSC Opera
MSC Cruises
Venice
Mediterranean - Eastern
Show
$1,595
$228
$1,787
$255
$2,219
$317
$3,371
$482
Select
-22%
06 Jun 20
7 Night Mediterranean - Eastern Cruise
MSC Opera
MSC Cruises
Bari
Mediterranean - Eastern
Show
$1,499
$214
$1,691
$242
$1,979
$283
$3,275
$468
Select
-22%
31 Oct 20
7 Night Mediterranean - Eastern Cruise
MSC Opera
MSC Cruises
Bari
Mediterranean - Eastern
Show
$1,307
$187
$1,355
$194
$1,787
$255
$2,891
$413
Select
-22%
16 Aug 20
7 Night Mediterranean - Eastern Cruise
MSC Opera
MSC Cruises
Venice
Mediterranean - Eastern
Show
$1,787
$255
$1,979
$283
$2,267
$324
$3,563
$509
Select
-22%
26 Sep 20
7 Night Mediterranean - Eastern Cruise
MSC Opera
MSC Cruises
Bari
Mediterranean - Eastern
Show
$1,384
$198
$1,576
$225
$2,008
$287
$3,160
$451
Select
-22%
01 Nov 20
7 Night Mediterranean - Eastern Cruise
MSC Opera
MSC Cruises
Venice
Mediterranean - Eastern
Show
$1,163
$166
$1,355
$194
$1,787
$255
$2,891
$413
Select
-22%
24 Oct 20
7 Night Mediterranean - Eastern Cruise
MSC Opera
MSC Cruises
Bari
Mediterranean - Eastern
Show
$1,163
$166
$1,355
$194
$1,787
$255
$2,891
$413
Select
-22%
09 Apr 20
5 Night Mediterranean Cruise
MSC Opera
MSC Cruises
Genoa
Mediterranean
Show
$980
$196
$1,144
$229
$1,412
$282
Select
-21%
14 Jun 20
7 Night Mediterranean - Eastern Cruise
MSC Opera
MSC Cruises
Venice
Mediterranean - Eastern
Show
$1,499
$214
$1,691
$242
$2,123
$303
$3,275
$468
Select
-22%
12 Sep 20
7 Night Mediterranean - Eastern Cruise
MSC Opera
MSC Cruises
Bari
Mediterranean - Eastern
Show
$1,595
$228
$1,787
$255
$2,075
$296
$3,371
$482
Select
-22%
10 Oct 20
7 Night Mediterranean - Eastern Cruise
MSC Opera
MSC Cruises
Bari
Mediterranean - Eastern
Show
$1,240
$177
$1,432
$205
$1,864
$266
$3,016
$431
Select
-22%
09 May 20
7 Night Mediterranean - Eastern Cruise
MSC Opera
MSC Cruises
Bari
Mediterranean - Eastern
Show
$1,355
$194
$1,403
$200
$2,334
$333
$2,987
$427
Select
-22%
14 Apr 20
3 Night Mediterranean Cruise
MSC Opera
MSC Cruises
Genoa
Mediterranean
Show
$539
$180
$635
$212
$827
$276
Select
-20%
20 Sep 20
7 Night Mediterranean - Eastern Cruise
MSC Opera
MSC Cruises
Venice
Mediterranean - Eastern
Show
$1,595
$228
$1,787
$255
$2,219
$317
$3,371
$482
Select
-22%
02 Aug 20
7 Night Mediterranean - Eastern Cruise
MSC Opera
MSC Cruises
Venice
Mediterranean - Eastern
Show
$1,883
$269
$2,075
$296
$2,507
$358
$3,659
$523
Select
-22%
05 Apr 20
4 Night Mediterranean Cruise
MSC Opera
MSC Cruises
Genoa
Mediterranean
Show
$553
$138
$707
$177
$726
$182
Select
-28%
01 Aug 20
7 Night Mediterranean - Eastern Cruise
MSC Opera
MSC Cruises
Bari
Mediterranean - Eastern
Show
$1,883
$269
$2,075
$296
$2,507
$358
$4,705
$672
Select
-22%
23 May 20
7 Night Mediterranean - Eastern Cruise
MSC Opera
MSC Cruises
Bari
Mediterranean - Eastern
Show
$1,835
$262
$1,499
$214
$1,931
$276
$3,083
$440
Select
-22%
11 Jul 20
7 Night Mediterranean - Eastern Cruise
MSC Opera
MSC Cruises
Bari
Mediterranean - Eastern
Show
$1,787
$255
$1,979
$283
$2,411
$344
$3,563
$509
Select
-22%
30 Aug 20
7 Night Mediterranean - Eastern Cruise
MSC Opera
MSC Cruises
Venice
Mediterranean - Eastern
Show
$1,595
$228
$1,787
$255
$2,219
$317
$3,371
$482
Select
-22%
05 Jul 20
7 Night Mediterranean - Eastern Cruise
MSC Opera
MSC Cruises
Venice
Mediterranean - Eastern
Show
$1,739
$248
$1,787
$255
$2,219
$317
$3,371
$482
Select
-22%
26 Apr 20
7 Night Mediterranean - Eastern Cruise
MSC Opera
MSC Cruises
Venice
Mediterranean - Eastern
Show
$1,403
$200
$1,835
$262
Select
-21%
04 Oct 20
7 Night Mediterranean - Eastern Cruise
MSC Opera
MSC Cruises
Venice
Mediterranean - Eastern
Show
$1,384
$198
$1,576
$225
$2,008
$287
$3,160
$451
Select
-22%
25 Oct 20
7 Night Mediterranean - Eastern Cruise
MSC Opera
MSC Cruises
Venice
Mediterranean - Eastern
Show
$1,307
$187
$1,355
$194
$1,643
$235
$3,707
$530
Select
-21%
17 Apr 20
4 Night Mediterranean Cruise
MSC Opera
MSC Cruises
Genoa
Mediterranean
Show
$702
$176
$836
$209
$1,057
$264
Select
-20%
06 Sep 20
7 Night Mediterranean - Eastern Cruise
MSC Opera
MSC Cruises
Venice
Mediterranean - Eastern
Show
$1,595
$228
$1,787
$255
$2,219
$317
$3,371
$482
Select
-22%
15 Aug 20
7 Night Mediterranean - Eastern Cruise
MSC Opera
MSC Cruises
Bari
Mediterranean - Eastern
Show
$1,787
$255
$2,123
$303
$2,411
$344
$4,580
$654
Select
-22%
13 Sep 20
7 Night Mediterranean - Eastern Cruise
MSC Opera
MSC Cruises
Venice
Mediterranean - Eastern
Show
$1,595
$228
$1,787
$255
$2,219
$317
$3,371
$482
Select
-22%
24 May 20
7 Night Mediterranean - Eastern Cruise
MSC Opera
MSC Cruises
Venice
Mediterranean - Eastern
Show
$1,307
$187
$1,499
$214
$1,931
$276
$3,083
$440
Select
-22%
18 Oct 20
7 Night Mediterranean - Eastern Cruise
MSC Opera
MSC Cruises
Venice
Mediterranean - Eastern
Show
$1,163
$166
$1,355
$194
$1,787
$255
$2,939
$420
Select
-22%
22 Aug 20
7 Night Mediterranean - Eastern Cruise
MSC Opera
MSC Cruises
Bari
Mediterranean - Eastern
Show
$1,595
$228
$1,931
$276
$2,833
$405
$3,371
$482
Select
-22%
26 Jul 20
7 Night Mediterranean - Eastern Cruise
MSC Opera
MSC Cruises
Venice
Mediterranean - Eastern
Show
$1,787
$255
$1,979
$283
$2,267
$324
$3,563
$509
Select
-22%
19 Jul 20
7 Night Mediterranean - Eastern Cruise
MSC Opera
MSC Cruises
Venice
Mediterranean - Eastern
Show
$1,787
$255
$2,526
$361
$3,179
$454
$3,563
$509
Select
-22%
19 Sep 20
7 Night Mediterranean - Eastern Cruise
MSC Opera
MSC Cruises
Bari
Mediterranean - Eastern
Show
$1,595
$228
$1,787
$255
$2,219
$317
$3,371
$482
Select
-22%
08 Apr 20
5 Night Mediterranean Cruise
MSC Opera
MSC Cruises
Marseille
Mediterranean
Show
$1,067
$213
$1,144
$229
$1,412
$282
Select
-21%
03 May 20
7 Night Mediterranean - Eastern Cruise
MSC Opera
MSC Cruises
Venice
Mediterranean - Eastern
Show
$1,211
$173
$1,403
$200
$1,835
$262
$2,987
$427
Select
-22%
28 Jun 20
7 Night Mediterranean - Eastern Cruise
MSC Opera
MSC Cruises
Venice
Mediterranean - Eastern
Show
$1,595
$228
$1,787
$255
$2,219
$317
$3,371
$482
Select
-22%
31 May 20
7 Night Mediterranean - Eastern Cruise
MSC Opera
MSC Cruises
Venice
Mediterranean - Eastern
Show
$1,499
$214
$1,691
$242
$2,123
$303
$3,275
$468
Select
-22%
10 Apr 20
5 Night Mediterranean Cruise
MSC Opera
MSC Cruises
Barcelona
Mediterranean
Show
$1,067
$213
$1,144
$229
$1,412
$282
Select
-21%
04 Apr 20
4 Night Mediterranean Cruise
MSC Opera
MSC Cruises
Marseille
Mediterranean
Show
$769
$192
$1,038
$260
$1,057
$264
$1,624
$406
Select
-21%
20 Apr 20
6 Night Mediterranean Cruise
MSC Opera
MSC Cruises
Marseille
Mediterranean
Show
$856
$143
$1,777
$296
Select
-22%
18 Apr 20
8 Night Mediterranean Cruise
MSC Opera
MSC Cruises
Barcelona
Mediterranean
Show
$952
$119
$980
$123
$1,345
$168
$2,449
$306
Select
-22%
10 Mar 20
11 Night Mediterranean - Western Cruise
MSC Opera
MSC Cruises
Genoa
Mediterranean - Western
Show
$1,573
$143
$1,803
$164
$2,485
$226
Select
-22%
04 Jan 20
11 Night Mediterranean - Western Cruise
MSC Opera
MSC Cruises
Genoa
Mediterranean - Western
Show
$1,304
$119
$1,534
$139
$2,129
$194
$3,157
$287
Select
01 Apr 20
4 Night Mediterranean Cruise
MSC Opera
MSC Cruises
Genoa
Mediterranean
Show
$678
$170
$697
$174
$1,350
$338
$1,436
$359
Select
-26%
28 Feb 20
11 Night Mediterranean - Eastern Cruise
MSC Opera
MSC Cruises
Genoa
Mediterranean - Eastern
Show
$1,390
$126
$1,611
$146
$2,254
$205
$3,281
$298
Select
-22%
05 Feb 20
11 Night Mediterranean - Western Cruise
MSC Opera
MSC Cruises
Civitavecchia (Rome)
Mediterranean - Western
Show
$1,390
$126
$1,611
$146
$2,033
$185
Select
-21%
26 Jan 20
11 Night Mediterranean - Western Cruise
MSC Opera
MSC Cruises
Genoa
Mediterranean - Western
Show
$1,304
$119
$1,534
$139
$2,129
$194
Select
06 Feb 20
11 Night Mediterranean - Eastern Cruise
MSC Opera
MSC Cruises
Genoa
Mediterranean - Eastern
Show
$1,390
$126
$1,611
$146
$2,254
$205
$3,281
$298
Select
-22%
17 Feb 20
11 Night Mediterranean - Western Cruise
MSC Opera
MSC Cruises
Genoa
Mediterranean - Western
Show
$1,390
$126
$1,611
$146
$2,254
$205
Select
-21%
16 Feb 20
11 Night Mediterranean - Eastern Cruise
MSC Opera
MSC Cruises
Civitavecchia (Rome)
Mediterranean - Eastern
Show
$1,544
$140
$1,611
$146
$2,033
$185
$3,281
$298
Select
-22%
21 Mar 20
11 Night Mediterranean - Eastern Cruise
MSC Opera
MSC Cruises
Genoa
Mediterranean - Eastern
Show
$1,573
$143
$1,985
$180
Select
-21%
20 Mar 20
11 Night Mediterranean - Western Cruise
MSC Opera
MSC Cruises
Civitavecchia (Rome)
Mediterranean - Western
Show
$1,573
$143
$1,803
$164
$2,485
$226
$3,512
$319
Select
-22%
09 Mar 20
11 Night Mediterranean - Eastern Cruise
MSC Opera
MSC Cruises
Civitavecchia (Rome)
Mediterranean - Eastern
Show
$1,573
$143
$1,803
$164
$2,485
$226
$3,512
$319
Select
-22%
27 Feb 20
11 Night Mediterranean - Western Cruise
MSC Opera
MSC Cruises
Civitavecchia (Rome)
Mediterranean - Western
Show
$1,390
$126
$1,611
$146
$2,033
$185
Select
-21%
25 Jan 20
11 Night Mediterranean - Eastern Cruise
MSC Opera
MSC Cruises
Civitavecchia (Rome)
Mediterranean - Eastern
Show
$1,304
$119
$1,534
$139
$2,129
$194
$3,157
$287
Select
02 Apr 20
4 Night Mediterranean Cruise
MSC Opera
MSC Cruises
Barcelona
Mediterranean
Show
$678
$170
$697
$174
$870
$218
$1,436
$359
Select
-26%
21 Mar 20
15 Night Mediterranean - Eastern Cruise
MSC Opera
MSC Cruises
Genoa
Mediterranean - Eastern
Show
$2,246
$150
Select
-21%
02 Jan 21
2 Night Africa Cruise
MSC Opera
MSC Cruises
Cape Town
Africa
$265
$133
$313
$157
$688
$344
$880
$440
Select
-43%
14 Dec 20
5 Night Africa Cruise
MSC Opera
MSC Cruises
Cape Town
Africa
Show
$659
$132
$774
$155
$889
$178
$1,744
$349
Select
-24%
07 Dec 20
4 Night Africa Cruise
MSC Opera
MSC Cruises
Durban
Africa
Show
$524
$131
$572
$143
$668
$167
$1,244
$311
Select
-30%
05 Mar 21
4 Night Africa Cruise
MSC Opera
MSC Cruises
Cape Town
Africa
Show
$476
$119
$572
$143
$668
$167
$1,244
$311
Select
-30%
21 Dec 20
5 Night Africa Cruise
MSC Opera
MSC Cruises
Cape Town
Africa
Show
$774
$155
$889
$178
$1,004
$201
$1,859
$372
Select
-22%
24 Feb 21
4 Night Africa Cruise
MSC Opera
MSC Cruises
Cape Town
Africa
Show
$476
$119
$572
$143
$668
$167
$1,580
$395
Select
-30%
01 Feb 21
5 Night Africa Cruise
MSC Opera
MSC Cruises
Cape Town
Africa
Show
$544
$109
$659
$132
$774
$155
$1,628
$326
Select
-27%
19 Dec 20
2 Night Africa Cruise
MSC Opera
MSC Cruises
Cape Town
Africa
$265
$133
$313
$157
$361
$181
$880
$440
Select
-44%
19 Feb 21
5 Night Africa Cruise
MSC Opera
MSC Cruises
Cape Town
Africa
Show
$544
$109
$726
$145
$774
$155
$1,628
$326
Select
-27%
15 Feb 21
4 Night Africa Cruise
MSC Opera
MSC Cruises
Cape Town
Africa
Show
$476
$119
$572
$143
$668
$167
$1,244
$311
Select
-30%
23 Mar 20
7 Night Caribbean - Western Cruise
MSC Armonia
MSC Cruises
Miami
Caribbean - Western
Show
$779
$111
$952
$136
$1,355
$194
$1,537
$220
Select
-21%
27 Jan 20
7 Night Caribbean - Western Cruise
MSC Armonia
MSC Cruises
Miami
Caribbean - Western
Show
$779
$111
$980
$140
$1,374
$196
$1,566
$224
Select
-21%
03 Feb 20
7 Night Caribbean - Western Cruise
MSC Armonia
MSC Cruises
Miami
Caribbean - Western
Show
$817
$117
$1,028
$147
$1,412
$202
$1,614
$231
Select
-21%
10 Feb 20
7 Night Caribbean - Western Cruise
MSC Armonia
MSC Cruises
Miami
Caribbean - Western
Show
$779
$111
$980
$140
$1,374
$196
$1,566
$224
Select
-21%
09 Mar 20
7 Night Caribbean - Western Cruise
MSC Armonia
MSC Cruises
Miami
Caribbean - Western
Show
$779
$111
$980
$140
$1,374
$196
$1,566
$224
Select
-21%
30 Mar 20
7 Night Caribbean - Western Cruise
MSC Armonia
MSC Cruises
Miami
Caribbean - Western
Show
$750
$107
$913
$130
$1,336
$191
$1,537
$220
Select
-21%
06 Jan 20
7 Night Caribbean - Western Cruise
MSC Armonia
MSC Cruises
Miami
Caribbean - Western
Show
$817
$117
$1,028
$147
$1,412
$202
$1,614
$231
Select
-21%
23 Dec 19
7 Night Caribbean - Western Cruise
MSC Armonia
MSC Cruises
Miami
Caribbean - Western
Show
$1,374
$196
$1,499
$214
$2,017
$288
$2,248
$321
Select
09 Dec 19
7 Night Caribbean - Western Cruise
MSC Armonia
MSC Cruises
Miami
Caribbean - Western
Show
$721
$103
$932
$133
$1,345
$192
$1,547
$221
Select
16 Mar 20
7 Night Caribbean - Western Cruise
MSC Armonia
MSC Cruises
Miami
Caribbean - Western
Show
$894
$128
$1,096
$157
$1,499
$214
$1,720
$246
Select
-21%
24 Feb 20
7 Night Caribbean - Western Cruise
MSC Armonia
MSC Cruises
Miami
Caribbean - Western
Show
$779
$111
$980
$140
$1,374
$196
$1,566
$224
Select
-21%
17 Feb 20
7 Night Caribbean - Western Cruise
MSC Armonia
MSC Cruises
Miami
Caribbean - Western
Show
$817
$117
$1,028
$147
$1,412
$202
$1,614
$231
Select
-21%
20 Jan 20
7 Night Caribbean - Western Cruise
MSC Armonia
MSC Cruises
Miami
Caribbean - Western
Show
$817
$117
$1,028
$147
$1,412
$202
$1,614
$231
Select
-21%
13 Jan 20
7 Night Caribbean - Western Cruise
MSC Armonia
MSC Cruises
Miami
Caribbean - Western
Show
$779
$111
$980
$140
$1,374
$196
$1,566
$224
Select
-21%
02 Mar 20
7 Night Caribbean - Western Cruise
MSC Armonia
MSC Cruises
Miami
Caribbean - Western
Show
$817
$117
$1,028
$147
$1,412
$202
$1,614
$231
Select
-21%
06 Apr 20
7 Night Caribbean - Western Cruise
MSC Armonia
MSC Cruises
Miami
Caribbean - Western
Show
$1,000
$143
$1,259
$180
$1,787
$255
$2,075
$296
Select
-22%
13 Apr 20
7 Night Caribbean - Western Cruise
MSC Armonia
MSC Cruises
Miami
Caribbean - Western
Show
$1,000
$143
$1,259
$180
$1,787
$255
$2,075
$296
Select
-22%
09 Aug 20
7 Night Caribbean - Western Cruise
MSC Armonia
MSC Cruises
Miami
Caribbean - Western
Show
$1,163
$166
$1,403
$200
$1,844
$263
$1,998
$285
Select
-22%
12 Jul 20
7 Night Caribbean - Western Cruise
MSC Armonia
MSC Cruises
Miami
Caribbean - Western
Show
$1,144
$163
$1,422
$203
$1,710
$244
$1,873
$268
Select
-22%
21 Jun 20
7 Night Caribbean - Western Cruise
MSC Armonia
MSC Cruises
Miami
Caribbean - Western
Show
$1,000
$143
$1,259
$180
$1,624
$232
$1,787
$255
Select
-22%
07 Jun 20
7 Night Caribbean - Western Cruise
MSC Armonia
MSC Cruises
Miami
Caribbean - Western
Show
$1,000
$143
$1,259
$180
$1,624
$232
$1,787
$255
Select
-22%
10 May 20
7 Night Caribbean - Western Cruise
MSC Armonia
MSC Cruises
Miami
Caribbean - Western
Show
$923
$132
$1,163
$166
$1,460
$209
$1,691
$242
Select
-21%
23 Aug 20
7 Night Caribbean - Western Cruise
MSC Armonia
MSC Cruises
Miami
Caribbean - Western
Show
$1,067
$152
$1,278
$183
$1,652
$236
$1,883
$269
Select
-22%
13 Sep 20
7 Night Caribbean - Western Cruise
MSC Armonia
MSC Cruises
Miami
Caribbean - Western
Show
$808
$115
$1,019
$146
$1,422
$203
$1,652
$236
Select
-21%
26 Jul 20
7 Night Caribbean - Western Cruise
MSC Armonia
MSC Cruises
Miami
Caribbean - Western
Show
$1,163
$166
$1,403
$200
$1,844
$263
$1,998
$285
Select
-22%
25 Oct 20
7 Night Caribbean - Western Cruise
MSC Armonia
MSC Cruises
Miami
Caribbean - Western
Show
$836
$119
$1,105
$158
$1,345
$192
$1,576
$225
Select
06 Sep 20
7 Night Caribbean - Western Cruise
MSC Armonia
MSC Cruises
Miami
Caribbean - Western
Show
$808
$115
$1,019
$146
$1,422
$203
$1,652
$236
Select
-21%
27 Sep 20
7 Night Caribbean - Western Cruise
MSC Armonia
MSC Cruises
Miami
Caribbean - Western
Show
$779
$111
$1,019
$146
$1,345
$192
$1,576
$225
Select
-21%
20 Apr 20
6 Night Caribbean - Western Cruise
MSC Armonia
MSC Cruises
Miami
Caribbean - Western
Show
$779
$130
$1,019
$170
$1,345
$224
$1,576
$263
Select
-21%
19 Jul 20
7 Night Caribbean - Western Cruise
MSC Armonia
MSC Cruises
Miami
Caribbean - Western
Show
$1,163
$166
$1,403
$200
$1,844
$263
$1,998
$285
Select
-22%
17 May 20
7 Night Caribbean - Western Cruise
MSC Armonia
MSC Cruises
Miami
Caribbean - Western
Show
$923
$132
$1,163
$166
$1,460
$209
$1,691
$242
Select
-21%
02 Aug 20
7 Night Caribbean - Western Cruise
MSC Armonia
MSC Cruises
Miami
Caribbean - Western
Show
$1,163
$166
$1,403
$200
$1,844
$263
$1,998
$285
Select
-22%
26 Apr 20
7 Night Caribbean - Western Cruise
MSC Armonia
MSC Cruises
Miami
Caribbean - Western
Show
$923
$132
$1,163
$166
$1,460
$209
$1,691
$242
Select
-21%
18 Oct 20
7 Night Caribbean - Western Cruise
MSC Armonia
MSC Cruises
Miami
Caribbean - Western
Show
$836
$119
$1,105
$158
$1,345
$192
$1,576
$225
Select
-26%
30 Aug 20
7 Night Caribbean - Western Cruise
MSC Armonia
MSC Cruises
Miami
Caribbean - Western
Show
$1,067
$152
$1,278
$183
$1,652
$236
$1,883
$269
Select
-22%
24 May 20
7 Night Caribbean - Western Cruise
MSC Armonia
MSC Cruises
Miami
Caribbean - Western
Show
$923
$132
$1,163
$166
$1,460
$209
$1,691
$242
Select
-21%
14 Jun 20
7 Night Caribbean - Western Cruise
MSC Armonia
MSC Cruises
Miami
Caribbean - Western
Show
$1,000
$143
$1,259
$180
$1,624
$232
$1,787
$255
Select
-22%
28 Jun 20
7 Night Caribbean - Western Cruise
MSC Armonia
MSC Cruises
Miami
Caribbean - Western
Show
$1,038
$148
$1,307
$187
$1,624
$232
$1,787
$255
Select
-22%
31 May 20
7 Night Caribbean - Western Cruise
MSC Armonia
MSC Cruises
Miami
Caribbean - Western
Show
$923
$132
$1,163
$166
$1,460
$209
$1,691
$242
Select
-21%
16 Aug 20
7 Night Caribbean - Western Cruise
MSC Armonia
MSC Cruises
Miami
Caribbean - Western
Show
$1,163
$166
$1,403
$200
$1,844
$263
$1,998
$285
Select
-22%
03 May 20
7 Night Caribbean - Western Cruise
MSC Armonia
MSC Cruises
Miami
Caribbean - Western
Show
$923
$132
$1,163
$166
$1,460
$209
$1,691
$242
Select
-21%
04 Oct 20
7 Night Caribbean - Western Cruise
MSC Armonia
MSC Cruises
Miami
Caribbean - Western
Show
$779
$111
$1,019
$146
$1,345
$192
$1,576
$225
Select
-21%
20 Sep 20
7 Night Caribbean - Western Cruise
MSC Armonia
MSC Cruises
Miami
Caribbean - Western
Show
$779
$111
$1,019
$146
$1,345
$192
$1,576
$225
Select
-21%
05 Jul 20
7 Night Caribbean - Western Cruise
MSC Armonia
MSC Cruises
Miami
Caribbean - Western
Show
$1,144
$163
$1,422
$203
$1,710
$244
$1,873
$268
Select
-22%
11 Oct 20
7 Night Caribbean - Western Cruise
MSC Armonia
MSC Cruises
Miami
Caribbean - Western
Show
$779
$111
$1,019
$146
$1,345
$192
$1,576
$225
Select
-21%
05 Jun 20
7 Night Mediterranean - Eastern Cruise
MSC Sinfonia
MSC Cruises
Ancona
Mediterranean - Eastern
Show
$1,499
$214
$1,691
$242
$2,123
$303
$2,507
$358
Select
-22%
24 Jul 20
7 Night Mediterranean - Eastern Cruise
MSC Sinfonia
MSC Cruises
Ancona
Mediterranean - Eastern
Show
$1,787
$255
$1,979
$283
$2,411
$344
$2,795
$399
Select
-22%
13 Jun 20
7 Night Mediterranean - Eastern Cruise
MSC Sinfonia
MSC Cruises
Venice
Mediterranean - Eastern
Show
$1,499
$214
$1,691
$242
$2,891
$413
$2,507
$358
Select
-22%
17 Apr 20
7 Night Mediterranean - Eastern Cruise
MSC Sinfonia
MSC Cruises
Ancona
Mediterranean - Eastern
Show
$1,355
$194
$1,403
$200
$1,835
$262
$2,219
$317
Select
-22%
11 Sep 20
7 Night Mediterranean - Eastern Cruise
MSC Sinfonia
MSC Cruises
Ancona
Mediterranean - Eastern
Show
$1,595
$228
$1,787
$255
$2,219
$317
$2,603
$372
Select
-22%
26 Sep 20
7 Night Mediterranean - Eastern Cruise
MSC Sinfonia
MSC Cruises
Venice
Mediterranean - Eastern
Show
$1,384
$198
$1,576
$225
$2,008
$287
$2,392
$342
Select
-22%
23 May 20
7 Night Mediterranean - Eastern Cruise
MSC Sinfonia
MSC Cruises
Venice
Mediterranean - Eastern
Show
$1,451
$207
$1,499
$214
$2,699
$386
$2,315
$331
Select
-22%
01 Aug 20
7 Night Mediterranean - Eastern Cruise
MSC Sinfonia
MSC Cruises
Venice
Mediterranean - Eastern
Show
$1,883
$269
$2,075
$296
$2,507
$358
$2,891
$413
Select
-22%
10 Oct 20
3 Night Mediterranean Cruise
MSC Sinfonia
MSC Cruises
Venice
Mediterranean
Show
$635
$212
$750
$250
$942
$314
$1,172
$391
Select
-21%
21 Aug 20
7 Night Mediterranean - Eastern Cruise
MSC Sinfonia
MSC Cruises
Ancona
Mediterranean - Eastern
Show
$1,739
$248
$1,787
$255
$2,219
$317
$2,603
$372
Select
-22%
25 Jul 20
7 Night Mediterranean - Eastern Cruise
MSC Sinfonia
MSC Cruises
Venice
Mediterranean - Eastern
Show
$1,787
$255
$1,979
$283
$2,411
$344
$2,795
$399
Select
-22%
30 May 20
7 Night Mediterranean - Eastern Cruise
MSC Sinfonia
MSC Cruises
Venice
Mediterranean - Eastern
Show
$1,643
$235
$1,691
$242
$2,891
$413
$2,507
$358
Select
-22%
13 Oct 20
4 Night Mediterranean Cruise
MSC Sinfonia
MSC Cruises
Venice
Mediterranean
Show
$731
$183
$875
$219
$1,115
$279
$1,403
$351
Select
-21%
04 Sep 20
7 Night Mediterranean - Eastern Cruise
MSC Sinfonia
MSC Cruises
Ancona
Mediterranean - Eastern
Show
$1,595
$228
$1,787
$255
$2,987
$427
$2,603
$372
Select
-22%
04 Jul 20
7 Night Mediterranean - Eastern Cruise
MSC Sinfonia
MSC Cruises
Venice
Mediterranean - Eastern
Show
$1,595
$228
$1,787
$255
$2,219
$317
$2,603
$372
Select
-22%
15 May 20
7 Night Mediterranean - Eastern Cruise
MSC Sinfonia
MSC Cruises
Ancona
Mediterranean - Eastern
Show
$1,307
$187
$1,499
$214
$1,931
$276
$2,315
$331
Select
-22%
18 Jul 20
7 Night Mediterranean - Eastern Cruise
MSC Sinfonia
MSC Cruises
Venice
Mediterranean - Eastern
Show
$1,787
$255
$1,979
$283
$2,411
$344
$2,795
$399
Select
-22%
27 Jun 20
7 Night Mediterranean - Eastern Cruise
MSC Sinfonia
MSC Cruises
Venice
Mediterranean - Eastern
Show
$1,595
$228
$1,787
$255
$2,219
$317
$2,603
$372
Select
-22%
06 Jun 20
7 Night Mediterranean - Eastern Cruise
MSC Sinfonia
MSC Cruises
Venice
Mediterranean - Eastern
Show
$1,499
$214
$1,691
$242
$2,891
$413
$2,507
$358
Select
-22%
04 Apr 20
7 Night Mediterranean - Eastern Cruise
MSC Sinfonia
MSC Cruises
Venice
Mediterranean - Eastern
Show
$1,211
$173
$1,403
$200
$2,603
$372
$2,987
$427
Select
-22%
29 Aug 20
7 Night Mediterranean - Eastern Cruise
MSC Sinfonia
MSC Cruises
Venice
Mediterranean - Eastern
Show
$1,595
$228
$1,787
$255
$2,219
$317
$2,603
$372
Select
-22%
22 May 20
7 Night Mediterranean - Eastern Cruise
MSC Sinfonia
MSC Cruises
Ancona
Mediterranean - Eastern
Show
$1,307
$187
$1,499
$214
$1,931
$276
$2,315
$331
Select
-22%
17 Jul 20
7 Night Mediterranean - Eastern Cruise
MSC Sinfonia
MSC Cruises
Ancona
Mediterranean - Eastern
Show
$1,787
$255
$1,979
$283
$2,411
$344
$2,795
$399
Select
-22%
19 Jun 20
7 Night Mediterranean - Eastern Cruise
MSC Sinfonia
MSC Cruises
Ancona
Mediterranean - Eastern
Show
$1,595
$228
$1,787
$255
$2,219
$317
$2,603
$372
Select
-22%
12 Sep 20
7 Night Mediterranean - Eastern Cruise
MSC Sinfonia
MSC Cruises
Venice
Mediterranean - Eastern
Show
$1,595
$228
$1,787
$255
$2,219
$317
$2,603
$372
Select
-22%
02 May 20
7 Night Mediterranean - Eastern Cruise
MSC Sinfonia
MSC Cruises
Venice
Mediterranean - Eastern
Show
$1,355
$194
$1,403
$200
$1,835
$262
$2,219
$317
Select
-22%
11 Apr 20
7 Night Mediterranean - Eastern Cruise
MSC Sinfonia
MSC Cruises
Venice
Mediterranean - Eastern
Show
$1,355
$194
$1,403
$200
$1,835
$262
$2,219
$317
Select
-22%
31 Jul 20
7 Night Mediterranean - Eastern Cruise
MSC Sinfonia
MSC Cruises
Ancona
Mediterranean - Eastern
Show
$1,883
$269
$2,075
$296
$2,507
$358
$2,891
$413
Select
-22%
26 Jun 20
7 Night Mediterranean - Eastern Cruise
MSC Sinfonia
MSC Cruises
Ancona
Mediterranean - Eastern
Show
$1,595
$228
$1,787
$255
$2,219
$317
$2,603
$372
Select
-22%
10 Apr 20
7 Night Mediterranean - Eastern Cruise
MSC Sinfonia
MSC Cruises
Ancona
Mediterranean - Eastern
Show
$1,211
$173
$1,403
$200
$2,603
$372
$2,219
$317
Select
-22%
17 Oct 20
4 Night Mediterranean Cruise
MSC Sinfonia
MSC Cruises
Venice
Mediterranean
Show
$731
$183
$875
$219
$1,115
$279
$1,403
$351
Select
-21%
22 Aug 20
7 Night Mediterranean - Eastern Cruise
MSC Sinfonia
MSC Cruises
Venice
Mediterranean - Eastern
Show
$1,595
$228
$1,787
$255
$2,219
$317
$2,603
$372
Select
-22%
24 Apr 20
7 Night Mediterranean - Eastern Cruise
MSC Sinfonia
MSC Cruises
Ancona
Mediterranean - Eastern
Show
$1,355
$194
$1,403
$200
$1,835
$262
$2,219
$317
Select
-22%
12 Jun 20
7 Night Mediterranean - Eastern Cruise
MSC Sinfonia
MSC Cruises
Ancona
Mediterranean - Eastern
Show
$1,499
$214
$1,691
$242
$2,123
$303
$2,507
$358
Select
-22%
03 Oct 20
7 Night Mediterranean - Eastern Cruise
MSC Sinfonia
MSC Cruises
Venice
Mediterranean - Eastern
Show
$1,384
$198
$1,576
$225
$2,008
$287
$2,392
$342
Select
-22%
05 Sep 20
7 Night Mediterranean - Eastern Cruise
MSC Sinfonia
MSC Cruises
Venice
Mediterranean - Eastern
Show
$1,595
$228
$1,787
$255
$2,987
$427
$2,603
$372
Select
-22%
20 Jun 20
7 Night Mediterranean - Eastern Cruise
MSC Sinfonia
MSC Cruises
Venice
Mediterranean - Eastern
Show
$1,595
$228
$1,787
$255
$2,987
$427
$2,603
$372
Select
-22%
14 Aug 20
7 Night Mediterranean - Eastern Cruise
MSC Sinfonia
MSC Cruises
Ancona
Mediterranean - Eastern
Show
$1,787
$255
$1,979
$283
$2,411
$344
$2,795
$399
Select
-22%
03 Jul 20
7 Night Mediterranean - Eastern Cruise
MSC Sinfonia
MSC Cruises
Ancona
Mediterranean - Eastern
Show
$1,595
$228
$1,787
$255
$2,219
$317
$2,603
$372
Select
-22%
16 May 20
7 Night Mediterranean - Eastern Cruise
MSC Sinfonia
MSC Cruises
Venice
Mediterranean - Eastern
Show
$1,451
$207
$1,499
$214
$2,699
$386
$2,315
$331
Select
-22%
01 May 20
7 Night Mediterranean - Eastern Cruise
MSC Sinfonia
MSC Cruises
Ancona
Mediterranean - Eastern
Show
$1,355
$194
$1,403
$200
$1,835
$262
$2,219
$317
Select
-22%
08 Aug 20
7 Night Mediterranean - Eastern Cruise
MSC Sinfonia
MSC Cruises
Venice
Mediterranean - Eastern
Show
$1,883
$269
$2,075
$296
$2,507
$358
$2,891
$413
Select
-22%
28 Aug 20
7 Night Mediterranean - Eastern Cruise
MSC Sinfonia
MSC Cruises
Ancona
Mediterranean - Eastern
Show
$1,595
$228
$1,787
$255
$2,219
$317
$2,603
$372
Select
-22%
29 May 20
7 Night Mediterranean - Eastern Cruise
MSC Sinfonia
MSC Cruises
Ancona
Mediterranean - Eastern
Show
$1,643
$235
$1,691
$242
$2,123
$303
$2,507
$358
Select
-22%
11 Jul 20
7 Night Mediterranean - Eastern Cruise
MSC Sinfonia
MSC Cruises
Venice
Mediterranean - Eastern
Show
$1,787
$255
$1,979
$283
$2,411
$344
$2,795
$399
Select
-22%
25 Apr 20
7 Night Mediterranean - Eastern Cruise
MSC Sinfonia
MSC Cruises
Venice
Mediterranean - Eastern
Show
$1,355
$194
$1,403
$200
$1,835
$262
$2,219
$317
Select
-22%
08 May 20
7 Night Mediterranean - Eastern Cruise
MSC Sinfonia
MSC Cruises
Ancona
Mediterranean - Eastern
Show
$1,211
$173
$1,403
$200
$1,835
$262
$2,219
$317
Select
-22%
15 Aug 20
7 Night Mediterranean - Eastern Cruise
MSC Sinfonia
MSC Cruises
Venice
Mediterranean - Eastern
Show
$1,787
$255
$1,979
$283
$2,411
$344
$2,795
$399
Select
-22%
18 Apr 20
7 Night Mediterranean - Eastern Cruise
MSC Sinfonia
MSC Cruises
Venice
Mediterranean - Eastern
Show
$1,211
$173
$1,403
$200
$2,603
$372
$2,219
$317
Select
-22%
07 Aug 20
7 Night Mediterranean - Eastern Cruise
MSC Sinfonia
MSC Cruises
Ancona
Mediterranean - Eastern
Show
$1,883
$269
$2,075
$296
$2,507
$358
$2,891
$413
Select
-22%
09 May 20
7 Night Mediterranean - Eastern Cruise
MSC Sinfonia
MSC Cruises
Venice
Mediterranean - Eastern
Show
$1,355
$194
$1,403
$200
$2,603
$372
$2,219
$317
Select
-22%
10 Jul 20
7 Night Mediterranean - Eastern Cruise
MSC Sinfonia
MSC Cruises
Ancona
Mediterranean - Eastern
Show
$1,787
$255
$1,979
$283
$2,411
$344
$2,795
$399
Select
-22%
13 Mar 20
22 Night Transatlantic Cruise
MSC Sinfonia
MSC Cruises
Santos (Sao Paulo)
Transatlantic
Show
$1,739
$79
$2,056
$93
$2,853
$130
$3,563
$162
Select
-14%
13 Mar 20
16 Night Transatlantic Cruise
MSC Sinfonia
MSC Cruises
Santos (Sao Paulo)
Transatlantic
Show
$1,353
$85
$1,497
$94
Select
-18%
14 Mar 20
21 Night Transatlantic Cruise
MSC Sinfonia
MSC Cruises
Rio de Janeiro
Transatlantic
Show
$1,777
$85
$1,969
$94
Select
-15%
13 Mar 20
18 Night Transatlantic Cruise
MSC Sinfonia
MSC Cruises
Santos (Sao Paulo)
Transatlantic
Show
$1,430
$79
$1,689
$94
Select
-17%
25 Mar 20
22 Night Transatlantic Cruise
MSC Musica
MSC Cruises
Buenos Aires
Transatlantic
Show
$3,352
$152
$4,513
$205
Select
24 Aug 20
7 Night Mediterranean - Eastern Cruise
MSC Musica
MSC Cruises
Brindisi
Mediterranean - Eastern
Show
$1,595
$228
$1,787
$255
$1,979
$283
$3,275
$468
Select
-22%
19 Jul 20
7 Night Mediterranean - Eastern Cruise
MSC Musica
MSC Cruises
Venice
Mediterranean - Eastern
Show
$1,787
$255
$1,979
$283
$2,171
$310
$3,467
$495
Select
-22%
22 Jun 20
7 Night Mediterranean - Eastern Cruise
MSC Musica
MSC Cruises
Brindisi
Mediterranean - Eastern
Show
$1,595
$228
$1,787
$255
$2,123
$303
Select
-22%
03 May 20
7 Night Mediterranean - Eastern Cruise
MSC Musica
MSC Cruises
Venice
Mediterranean - Eastern
Show
$1,355
$194
$1,403
$200
$1,595
$228
$2,891
$413
Select
-22%
04 Oct 20
7 Night Mediterranean - Eastern Cruise
MSC Musica
MSC Cruises
Venice
Mediterranean - Eastern
Show
$1,384
$198
$1,576
$225
$1,768
$253
$3,064
$438
Select
-22%
05 Jul 20
7 Night Mediterranean - Eastern Cruise
MSC Musica
MSC Cruises
Venice
Mediterranean - Eastern
Show
$1,595
$228
$1,787
$255
$1,979
$283
$3,275
$468
Select
-22%
17 May 20
7 Night Mediterranean - Eastern Cruise
MSC Musica
MSC Cruises
Venice
Mediterranean - Eastern
Show
$1,451
$207
$1,499
$214
$1,691
$242
Select
-21%
26 Apr 20
7 Night Mediterranean - Eastern Cruise
MSC Musica
MSC Cruises
Venice
Mediterranean - Eastern
Show
$1,355
$194
$1,403
$200
$1,739
$248
Select
-21%
31 May 20
7 Night Mediterranean - Eastern Cruise
MSC Musica
MSC Cruises
Venice
Mediterranean - Eastern
Show
$1,499
$214
$1,691
$242
$1,883
$269
$3,179
$454
Select
-22%
20 Sep 20
7 Night Mediterranean - Eastern Cruise
MSC Musica
MSC Cruises
Venice
Mediterranean - Eastern
Show
$1,595
$228
$1,787
$255
$1,979
$283
$3,275
$468
Select
-22%
06 Sep 20
7 Night Mediterranean - Eastern Cruise
MSC Musica
MSC Cruises
Venice
Mediterranean - Eastern
Show
$1,595
$228
$1,787
$255
$1,979
$283
$3,275
$468
Select
-22%
05 Oct 20
7 Night Mediterranean - Eastern Cruise
MSC Musica
MSC Cruises
Brindisi
Mediterranean - Eastern
Show
$1,384
$198
$1,576
$225
$1,768
$253
$3,064
$438
Select
-22%
20 Apr 20
7 Night Mediterranean - Eastern Cruise
MSC Musica
MSC Cruises
Brindisi
Mediterranean - Eastern
Show
$1,739
$248
$2,891
$413
Select
-22%
18 May 20
7 Night Mediterranean - Eastern Cruise
MSC Musica
MSC Cruises
Brindisi
Mediterranean - Eastern
Show
$1,307
$187
$1,499
$214
$1,691
$242
$2,987
$427
Select
-22%
08 Jun 20
7 Night Mediterranean - Eastern Cruise
MSC Musica
MSC Cruises
Brindisi
Mediterranean - Eastern
Show
$1,499
$214
$1,691
$242
$1,883
$269
$3,179
$454
Select
-22%
23 Aug 20
7 Night Mediterranean - Eastern Cruise
MSC Musica
MSC Cruises
Venice
Mediterranean - Eastern
Show
$1,595
$228
$1,787
$255
$1,979
$283
$3,275
$468
Select
-22%
16 Apr 20
3 Night Mediterranean Cruise
MSC Musica
MSC Cruises
Venice
Mediterranean
Show
$448
$149
$563
$188
$688
$229
$1,302
$434
Select
12 Oct 20
7 Night Mediterranean - Eastern Cruise
MSC Musica
MSC Cruises
Brindisi
Mediterranean - Eastern
Show
$1,240
$177
$1,432
$205
$1,624
$232
$2,920
$417
Select
-22%
13 Jul 20
7 Night Mediterranean - Eastern Cruise
MSC Musica
MSC Cruises
Brindisi
Mediterranean - Eastern
Show
$1,787
$255
$1,979
$283
$2,171
$310
$3,467
$495
Select
-22%
28 Jun 20
7 Night Mediterranean - Eastern Cruise
MSC Musica
MSC Cruises
Venice
Mediterranean - Eastern
Show
$1,595
$228
$1,787
$255
$1,979
$283
$3,275
$468
Select
-22%
20 Jul 20
7 Night Mediterranean - Eastern Cruise
MSC Musica
MSC Cruises
Brindisi
Mediterranean - Eastern
Show
$1,787
$255
$1,979
$283
$2,171
$310
$3,467
$495
Select
-22%
18 Oct 20
7 Night Mediterranean - Eastern Cruise
MSC Musica
MSC Cruises
Venice
Mediterranean - Eastern
Show
$1,163
$166
$1,355
$194
$1,547
$221
$2,843
$406
Select
-22%
30 Aug 20
7 Night Mediterranean - Eastern Cruise
MSC Musica
MSC Cruises
Venice
Mediterranean - Eastern
Show
$1,595
$228
$1,787
$255
$1,979
$283
$3,275
$468
Select
-22%
17 Aug 20
7 Night Mediterranean - Eastern Cruise
MSC Musica
MSC Cruises
Brindisi
Mediterranean - Eastern
Show
$1,787
$255
$2,123
$303
$2,171
$310
$3,467
$495
Select
-22%
24 May 20
7 Night Mediterranean - Eastern Cruise
MSC Musica
MSC Cruises
Venice
Mediterranean - Eastern
Show
$1,451
$207
$1,499
$214
$2,603
$372
Select
-22%
02 Aug 20
7 Night Mediterranean - Eastern Cruise
MSC Musica
MSC Cruises
Venice
Mediterranean - Eastern
Show
$1,883
$269
$2,075
$296
$2,267
$324
$3,563
$509
Select
-22%
11 Oct 20
7 Night Mediterranean - Eastern Cruise
MSC Musica
MSC Cruises
Venice
Mediterranean - Eastern
Show
$1,240
$177
$1,432
$205
$1,624
$232
$2,920
$417
Select
-22%
03 Aug 20
7 Night Mediterranean - Eastern Cruise
MSC Musica
MSC Cruises
Brindisi
Mediterranean - Eastern
Show
$1,883
$269
$2,075
$296
$2,267
$324
$3,563
$509
Select
-22%
27 Sep 20
7 Night Mediterranean - Eastern Cruise
MSC Musica
MSC Cruises
Venice
Mediterranean - Eastern
Show
$1,384
$198
$1,576
$225
$1,768
$253
$3,064
$438
Select
-22%
01 Jun 20
7 Night Mediterranean - Eastern Cruise
MSC Musica
MSC Cruises
Brindisi
Mediterranean - Eastern
Show
$1,499
$214
$1,691
$242
$1,883
$269
Select
-22%
28 Sep 20
7 Night Mediterranean - Eastern Cruise
MSC Musica
MSC Cruises
Brindisi
Mediterranean - Eastern
Show
$1,576
$225
$1,912
$273
$3,064
$438
Select
-22%
26 Jul 20
7 Night Mediterranean - Eastern Cruise
MSC Musica
MSC Cruises
Venice
Mediterranean - Eastern
Show
$1,787
$255
$1,979
$283
$2,171
$310
$3,467
$495
Select
-22%
10 May 20
7 Night Mediterranean - Eastern Cruise
MSC Musica
MSC Cruises
Venice
Mediterranean - Eastern
Show
$1,451
$207
$1,499
$214
$1,691
$242
$2,987
$427
Select
-22%
15 Jun 20
7 Night Mediterranean - Eastern Cruise
MSC Musica
MSC Cruises
Brindisi
Mediterranean - Eastern
Show
$1,499
$214
$1,835
$262
$1,883
$269
$3,179
$454
Select
-22%
07 Jun 20
7 Night Mediterranean - Eastern Cruise
MSC Musica
MSC Cruises
Venice
Mediterranean - Eastern
Show
$1,499
$214
$1,691
$242
$1,883
$269
$3,179
$454
Select
-22%
31 Aug 20
7 Night Mediterranean - Eastern Cruise
MSC Musica
MSC Cruises
Brindisi
Mediterranean - Eastern
Show
$1,595
$228
$1,787
$255
$1,979
$283
$3,275
$468
Select
-22%
19 Apr 20
7 Night Mediterranean - Eastern Cruise
MSC Musica
MSC Cruises
Venice
Mediterranean - Eastern
Show
$1,355
$194
$1,547
$221
$1,595
$228
Select
-21%
27 Apr 20
7 Night Mediterranean - Eastern Cruise
MSC Musica
MSC Cruises
Brindisi
Mediterranean - Eastern
Show
$1,403
$200
$1,595
$228
Select
-21%
06 Jul 20
7 Night Mediterranean - Eastern Cruise
MSC Musica
MSC Cruises
Brindisi
Mediterranean - Eastern
Show
$1,595
$228
$1,787
$255
$1,979
$283
Select
-22%
21 Sep 20
7 Night Mediterranean - Eastern Cruise
MSC Musica
MSC Cruises
Brindisi
Mediterranean - Eastern
Show
$1,595
$228
$1,787
$255
$1,979
$283
$3,275
$468
Select
-22%
13 Sep 20
7 Night Mediterranean - Eastern Cruise
MSC Musica
MSC Cruises
Venice
Mediterranean - Eastern
Show
$1,595
$228
$1,787
$255
$1,979
$283
$3,275
$468
Select
-22%
21 Jun 20
7 Night Mediterranean - Eastern Cruise
MSC Musica
MSC Cruises
Venice
Mediterranean - Eastern
Show
$1,595
$228
$1,787
$255
$1,979
$283
$3,275
$468
Select
-22%
27 Jul 20
7 Night Mediterranean - Eastern Cruise
MSC Musica
MSC Cruises
Brindisi
Mediterranean - Eastern
Show
$1,787
$255
$1,979
$283
$2,171
$310
$3,467
$495
Select
-22%
16 Aug 20
7 Night Mediterranean - Eastern Cruise
MSC Musica
MSC Cruises
Venice
Mediterranean - Eastern
Show
$1,787
$255
$1,979
$283
$2,171
$310
$3,467
$495
Select
-22%
14 Jun 20
7 Night Mediterranean - Eastern Cruise
MSC Musica
MSC Cruises
Venice
Mediterranean - Eastern
Show
$1,499
$214
$1,691
$242
$1,883
$269
Select
-22%
04 May 20
7 Night Mediterranean - Eastern Cruise
MSC Musica
MSC Cruises
Brindisi
Mediterranean - Eastern
Show
$1,403
$200
$1,595
$228
$2,891
$413
Select
-22%
11 May 20
7 Night Mediterranean - Eastern Cruise
MSC Musica
MSC Cruises
Brindisi
Mediterranean - Eastern
Show
$1,835
$262
Select
-21%
14 Sep 20
7 Night Mediterranean - Eastern Cruise
MSC Musica
MSC Cruises
Brindisi
Mediterranean - Eastern
Show
$1,595
$228
$1,787
$255
$1,979
$283
$3,275
$468
Select
-22%
25 May 20
7 Night Mediterranean - Eastern Cruise
MSC Musica
MSC Cruises
Brindisi
Mediterranean - Eastern
Show
$1,499
$214
$1,691
$242
Select
-21%
07 Sep 20
7 Night Mediterranean - Eastern Cruise
MSC Musica
MSC Cruises
Brindisi
Mediterranean - Eastern
Show
$1,595
$228
$1,787
$255
$1,979
$283
$3,275
$468
Select
-22%
12 Jul 20
7 Night Mediterranean - Eastern Cruise
MSC Musica
MSC Cruises
Venice
Mediterranean - Eastern
Show
$1,787
$255
$1,979
$283
$2,171
$310
$3,467
$495
Select
-22%
10 Aug 20
7 Night Mediterranean - Eastern Cruise
MSC Musica
MSC Cruises
Brindisi
Mediterranean - Eastern
Show
$2,267
$324
Select
-22%
09 Aug 20
7 Night Mediterranean - Eastern Cruise
MSC Musica
MSC Cruises
Venice
Mediterranean - Eastern
Show
$1,883
$269
$2,075
$296
$2,267
$324
$3,563
$509
Select
-22%
29 Jun 20
7 Night Mediterranean - Eastern Cruise
MSC Musica
MSC Cruises
Brindisi
Mediterranean - Eastern
Show
$1,979
$283
$3,275
$468
Select
-22%
15 Oct 20
7 Night Mediterranean - Eastern Cruise
MSC Musica
MSC Cruises
Piraeus (Athens)
Mediterranean - Eastern
Show
$1,432
$205
$1,624
$232
Select
-21%
17 Sep 20
7 Night Mediterranean - Eastern Cruise
MSC Musica
MSC Cruises
Piraeus (Athens)
Mediterranean - Eastern
Show
$1,595
$228
$1,787
$255
$1,979
$283
Select
-22%
28 May 20
7 Night Mediterranean - Eastern Cruise
MSC Musica
MSC Cruises
Piraeus (Athens)
Mediterranean - Eastern
Show
$1,307
$187
$1,499
$214
$1,691
$242
Select
-21%
01 Oct 20
7 Night Mediterranean - Eastern Cruise
MSC Musica
MSC Cruises
Piraeus (Athens)
Mediterranean - Eastern
Show
$1,384
$198
$1,576
$225
$1,768
$253
Select
-21%
20 Aug 20
7 Night Mediterranean - Eastern Cruise
MSC Musica
MSC Cruises
Piraeus (Athens)
Mediterranean - Eastern
Show
$1,931
$276
$1,979
$283
$3,083
$440
Select
-22%
03 Sep 20
7 Night Mediterranean - Eastern Cruise
MSC Musica
MSC Cruises
Piraeus (Athens)
Mediterranean - Eastern
Show
$1,595
$228
$1,787
$255
$1,979
$283
Select
-22%
14 May 20
7 Night Mediterranean - Eastern Cruise
MSC Musica
MSC Cruises
Piraeus (Athens)
Mediterranean - Eastern
Show
$1,307
$187
$1,499
$214
$1,691
$242
Select
-21%
16 Jul 20
7 Night Mediterranean - Eastern Cruise
MSC Musica
MSC Cruises
Piraeus (Athens)
Mediterranean - Eastern
Show
$1,787
$255
$1,979
$283
$2,171
$310
Select
-22%
04 Jun 20
7 Night Mediterranean - Eastern Cruise
MSC Musica
MSC Cruises
Piraeus (Athens)
Mediterranean - Eastern
Show
$1,499
$214
$1,691
$242
$1,883
$269
Select
-22%
30 Jul 20
7 Night Mediterranean - Eastern Cruise
MSC Musica
MSC Cruises
Piraeus (Athens)
Mediterranean - Eastern
Show
$1,787
$255
$2,123
$303
$2,171
$310
Select
-22%
27 Aug 20
7 Night Mediterranean - Eastern Cruise
MSC Musica
MSC Cruises
Piraeus (Athens)
Mediterranean - Eastern
Show
$1,595
$228
$1,787
$255
$1,979
$283
Select
-22%
06 Aug 20
7 Night Mediterranean - Eastern Cruise
MSC Musica
MSC Cruises
Piraeus (Athens)
Mediterranean - Eastern
Show
$1,883
$269
$2,075
$296
$2,267
$324
Select
-22%
02 Jul 20
7 Night Mediterranean - Eastern Cruise
MSC Musica
MSC Cruises
Piraeus (Athens)
Mediterranean - Eastern
Show
$1,595
$228
$1,787
$255
$2,891
$413
Select
-22%
11 Jun 20
7 Night Mediterranean - Eastern Cruise
MSC Musica
MSC Cruises
Piraeus (Athens)
Mediterranean - Eastern
Show
$1,499
$214
$1,691
$242
$1,883
$269
Select
-22%
07 May 20
7 Night Mediterranean - Eastern Cruise
MSC Musica
MSC Cruises
Piraeus (Athens)
Mediterranean - Eastern
Show
$1,211
$173
$1,403
$200
$1,595
$228
Select
-21%
13 Aug 20
7 Night Mediterranean - Eastern Cruise
MSC Musica
MSC Cruises
Piraeus (Athens)
Mediterranean - Eastern
Show
$1,883
$269
$2,075
$296
$2,267
$324
Select
-22%
10 Sep 20
7 Night Mediterranean - Eastern Cruise
MSC Musica
MSC Cruises
Piraeus (Athens)
Mediterranean - Eastern
Show
$1,595
$228
$1,787
$255
$1,979
$283
Select
-22%
23 Jul 20
7 Night Mediterranean - Eastern Cruise
MSC Musica
MSC Cruises
Piraeus (Athens)
Mediterranean - Eastern
Show
$1,787
$255
$1,979
$283
$2,171
$310
Select
-22%
30 Apr 20
7 Night Mediterranean - Eastern Cruise
MSC Musica
MSC Cruises
Piraeus (Athens)
Mediterranean - Eastern
Show
$1,403
$200
$1,739
$248
Select
-21%
25 Jun 20
7 Night Mediterranean - Eastern Cruise
MSC Musica
MSC Cruises
Piraeus (Athens)
Mediterranean - Eastern
Show
$1,595
$228
$1,787
$255
$1,979
$283
Select
-22%
21 May 20
7 Night Mediterranean - Eastern Cruise
MSC Musica
MSC Cruises
Piraeus (Athens)
Mediterranean - Eastern
Show
$1,451
$207
$1,499
$214
$1,691
$242
Select
-21%
24 Sep 20
7 Night Mediterranean - Eastern Cruise
MSC Musica
MSC Cruises
Piraeus (Athens)
Mediterranean - Eastern
Show
$1,595
$228
$1,787
$255
$1,979
$283
Select
-22%
08 Oct 20
7 Night Mediterranean - Eastern Cruise
MSC Musica
MSC Cruises
Piraeus (Athens)
Mediterranean - Eastern
Show
$1,384
$198
$1,576
$225
$1,768
$253
Select
-21%
18 Jun 20
7 Night Mediterranean - Eastern Cruise
MSC Musica
MSC Cruises
Piraeus (Athens)
Mediterranean - Eastern
Show
$1,691
$242
Select
-21%
23 Apr 20
7 Night Mediterranean - Eastern Cruise
MSC Musica
MSC Cruises
Piraeus (Athens)
Mediterranean - Eastern
Show
$1,211
$173
$1,403
$200
$1,739
$248
Select
-21%
09 Jul 20
7 Night Mediterranean - Eastern Cruise
MSC Musica
MSC Cruises
Piraeus (Athens)
Mediterranean - Eastern
Show
$1,595
$228
$1,787
$255
$1,979
$283
Select
-22%
25 Oct 20
26 Night Mediterranean Cruise
MSC Musica
MSC Cruises
Venice
Mediterranean
Show
$2,795
$108
$3,275
$126
$3,851
$148
Select
19 Feb 20
9 Night South America Cruise
MSC Musica
MSC Cruises
Buenos Aires
South America
Show
$1,592
$177
$1,889
$210
$2,264
$252
Select
23 Jan 20
9 Night South America Cruise
MSC Musica
MSC Cruises
Buenos Aires
South America
Show
$1,621
$180
$1,736
$193
$2,110
$234
Select
26 Dec 19
10 Night South America Cruise
MSC Musica
MSC Cruises
Buenos Aires
South America
Show
$1,813
$181
$2,485
$248
Select
05 Jan 20
9 Night South America Cruise
MSC Musica
MSC Cruises
Buenos Aires
South America
Show
$1,438
$160
$1,736
$193
$2,110
$234
Select
28 Feb 20
8 Night South America Cruise
MSC Musica
MSC Cruises
Buenos Aires
South America
Show
$1,388
$174
$1,571
$196
$1,801
$225
$2,972
$372
Select
07 Mar 20
9 Night South America Cruise
MSC Musica
MSC Cruises
Buenos Aires
South America
Show
$1,611
$179
$1,841
$205
$3,013
$335
Select
16 Mar 20
9 Night South America Cruise
MSC Musica
MSC Cruises
Buenos Aires
South America
Show
$1,966
$218
$3,013
$335
Select
01 Feb 20
9 Night South America Cruise
MSC Musica
MSC Cruises
Buenos Aires
South America
Show
$1,678
$186
$1,784
$198
$1,909
$212
Select
14 Jan 20
9 Night South America Cruise
MSC Musica
MSC Cruises
Buenos Aires
South America
Show
$1,438
$160
$1,736
$193
$2,110
$234
Select
10 Feb 20
9 Night South America Cruise
MSC Musica
MSC Cruises
Buenos Aires
South America
Show
$1,496
$166
$1,678
$186
$1,909
$212
Select
08 Feb 21
4 Night Africa Cruise
MSC Musica
MSC Cruises
Durban
Africa
Show
$409
$102
$505
$126
$601
$150
$1,177
$294
Select
-32%
30 Nov 20
4 Night Africa Cruise
MSC Musica
MSC Cruises
Durban
Africa
Show
$534
$134
$630
$158
$726
$182
$1,302
$326
Select
-28%
22 Feb 21
4 Night Africa Cruise
MSC Musica
MSC Cruises
Durban
Africa
Show
$409
$102
$505
$126
$601
$150
$1,177
$294
Select
-32%
26 Feb 21
3 Night Africa Cruise
MSC Musica
MSC Cruises
Durban
Africa
Show
$352
$117
$419
$140
$486
$162
$1,033
$344
Select
-37%
22 Mar 21
4 Night Africa Cruise
MSC Musica
MSC Cruises
Durban
Africa
Show
$496
$124
$592
$148
$688
$172
$1,264
$316
Select
-30%
30 Jan 21
2 Night Africa Cruise
MSC Musica
MSC Cruises
Cape Town
Africa
$284
$142
$332
$166
$380
$190
$899
$449
Select
-43%
12 Mar 21
3 Night Africa Cruise
MSC Musica
MSC Cruises
Durban
Africa
Show
$352
$117
$419
$140
$486
$162
$1,033
$344
Select
-37%
11 Jan 21
4 Night Africa Cruise
MSC Musica
MSC Cruises
Durban
Africa
Show
$419
$105
$515
$129
$611
$153
$1,187
$297
Select
-32%
18 Apr 21
3 Night Africa Cruise
MSC Musica
MSC Cruises
Durban
Africa
Show
$390
$130
$457
$152
$524
$175
$1,072
$357
Select
-35%
14 Dec 20
4 Night Africa Cruise
MSC Musica
MSC Cruises
Durban
Africa
Show
$553
$138
$649
$162
$745
$186
Select
-28%
20 Jan 21
5 Night Africa Cruise
MSC Musica
MSC Cruises
Cape Town
Africa
Show
$601
$120
$716
$143
$832
$166
$1,686
$337
Select
-26%
21 Dec 20
5 Night Africa Cruise
MSC Musica
MSC Cruises
Durban
Africa
Show
$812
$162
$928
$186
$1,043
$209
Select
-22%
18 Dec 20
3 Night Africa Cruise
MSC Musica
MSC Cruises
Durban
Africa
Show
$457
$152
$524
$175
$592
$197
Select
-33%
09 Apr 21
3 Night Africa Cruise
MSC Musica
MSC Cruises
Durban
Africa
Show
$390
$130
$457
$152
$524
$175
$1,072
$357
Select
-35%
12 Feb 21
3 Night Africa Cruise
MSC Musica
MSC Cruises
Durban
Africa
Show
$342
$114
$409
$136
$476
$159
$1,024
$341
Select
-38%
15 Feb 21
4 Night Africa Cruise
MSC Musica
MSC Cruises
Durban
Africa
Show
$409
$102
$505
$126
$601
$150
$1,177
$294
Select
-32%
01 Feb 21
4 Night Africa Cruise
MSC Musica
MSC Cruises
Cape Town
Africa
Show
$409
$102
$505
$126
$601
$150
$1,177
$294
Select
-32%
01 Mar 21
4 Night Africa Cruise
MSC Musica
MSC Cruises
Durban
Africa
Show
$496
$124
$592
$148
$688
$172
$1,264
$316
Select
-30%
25 Jan 21
5 Night Africa Cruise
MSC Musica
MSC Cruises
Cape Town
Africa
Show
$601
$120
$716
$143
$832
$166
$1,686
$337
Select
-26%
12 Apr 21
4 Night Africa Cruise
MSC Musica
MSC Cruises
Durban
Africa
Show
$572
$143
$668
$167
$764
$191
$1,340
$335
Select
-27%
16 Apr 21
2 Night Africa Cruise
MSC Musica
MSC Cruises
Durban
Africa
$284
$142
$332
$166
$380
$190
$899
$449
Select
-43%
05 Feb 21
3 Night Africa Cruise
MSC Musica
MSC Cruises
Durban
Africa
Show
$342
$114
$409
$136
$476
$159
$1,024
$341
Select
-38%
29 Mar 21
4 Night Africa Cruise
MSC Musica
MSC Cruises
Durban
Africa
Show
$496
$124
$592
$148
$688
$172
$1,264
$316
Select
-30%
09 Jan 21
2 Night Africa Cruise
MSC Musica
MSC Cruises
Durban
Africa
$284
$142
$332
$166
$380
$190
$899
$449
Select
-43%
26 Mar 21
3 Night Africa Cruise
MSC Musica
MSC Cruises
Durban
Africa
Show
$352
$117
$419
$140
$486
$162
$1,033
$344
Select
-37%
08 Mar 21
4 Night Africa Cruise
MSC Musica
MSC Cruises
Durban
Africa
Show
$496
$124
$592
$148
$688
$172
$1,264
$316
Select
-30%
11 Dec 20
3 Night Africa Cruise
MSC Musica
MSC Cruises
Durban
Africa
Show
$457
$152
$524
$175
$592
$197
$1,139
$380
Select
-33%
26 Dec 20
14 Night Africa Cruise
MSC Musica
MSC Cruises
Durban
Africa
Show
$2,014
$144
$2,321
$166
$2,629
$188
Select
-10%
15 Mar 21
4 Night Africa Cruise
MSC Musica
MSC Cruises
Durban
Africa
Show
$496
$124
$592
$148
$688
$172
$1,264
$316
Select
-30%
19 Feb 21
3 Night Africa Cruise
MSC Musica
MSC Cruises
Durban
Africa
Show
$342
$114
$409
$136
$476
$159
$1,024
$341
Select
-38%
02 Apr 21
3 Night Africa Cruise
MSC Musica
MSC Cruises
Durban
Africa
Show
$390
$130
$457
$152
$524
$175
$1,072
$357
Select
-35%
05 Apr 21
4 Night Africa Cruise
MSC Musica
MSC Cruises
Durban
Africa
Show
$515
$129
$611
$153
$707
$177
$1,283
$321
Select
-29%
18 Apr 20
25 Night Mediterranean Cruise
MSC Orchestra
MSC Cruises
Durban
Mediterranean
Show
$2,517
$101
$3,381
$135
$4,149
$166
Select
31 Jan 20
3 Night Africa Cruise
MSC Orchestra
MSC Cruises
Durban
Africa
Show
$553
$184
$611
$204
$688
$229
Select
27 Jan 20
4 Night Africa Cruise
MSC Orchestra
MSC Cruises
Durban
Africa
Show
$601
$150
$678
$170
$755
$189
Select
07 Feb 20
3 Night Africa Cruise
MSC Orchestra
MSC Cruises
Durban
Africa
Show
$457
$152
Select
24 Jan 20
3 Night Africa Cruise
MSC Orchestra
MSC Cruises
Durban
Africa
Show
$649
$216
$688
$229
Select
01 Apr 20
4 Night Africa Cruise
MSC Orchestra
MSC Cruises
Durban
Africa
Show
$601
$150
$678
$170
$755
$189
$1,398
$350
Select
14 Apr 20
4 Night Africa Cruise
MSC Orchestra
MSC Cruises
Cape Town
Africa
Show
$601
$150
$678
$170
$755
$189
$1,398
$350
Select
09 Mar 20
4 Night Africa Cruise
MSC Orchestra
MSC Cruises
Durban
Africa
Show
$611
$153
$688
$172
Select
10 Feb 20
4 Night Africa Cruise
MSC Orchestra
MSC Cruises
Durban
Africa
Show
$534
$134
$611
$153
$688
$172
Select
06 Mar 20
3 Night Africa Cruise
MSC Orchestra
MSC Cruises
Durban
Africa
Show
$534
$178
$649
$216
Select
02 Mar 20
4 Night Africa Cruise
MSC Orchestra
MSC Cruises
Durban
Africa
Show
$534
$134
$611
$153
$688
$172
Select
21 Jan 20
3 Night Africa Cruise
MSC Orchestra
MSC Cruises
Cape Town
Africa
$534
$178
$611
$204
$688
$229
Select
24 Feb 20
4 Night Africa Cruise
MSC Orchestra
MSC Cruises
Durban
Africa
Show
$611
$153
$688
$172
Select
27 Mar 20
5 Night Africa Cruise
MSC Orchestra
MSC Cruises
Durban
Africa
Show
$678
$136
$755
$151
Select
03 Feb 20
4 Night Africa Cruise
MSC Orchestra
MSC Cruises
Durban
Africa
Show
$534
$134
$611
$153
$688
$172
$1,254
$314
Select
13 Mar 20
3 Night Africa Cruise
MSC Orchestra
MSC Cruises
Durban
Africa
Show
$534
$178
$611
$204
$688
$229
Select
10 Apr 20
4 Night Africa Cruise
MSC Orchestra
MSC Cruises
Cape Town
Africa
Show
$755
$189
$908
$227
Select
16 Mar 20
4 Night Africa Cruise
MSC Orchestra
MSC Cruises
Durban
Africa
Show
$534
$134
$688
$172
Select
09 Dec 19
4 Night Africa Cruise
MSC Orchestra
MSC Cruises
Durban
Africa
Show
$678
$170
$832
$208
Select
23 Mar 20
4 Night Africa Cruise
MSC Orchestra
MSC Cruises
Durban
Africa
Show
$534
$134
$611
$153
$688
$172
Select
14 Apr 20
29 Night Mediterranean Cruise
MSC Orchestra
MSC Cruises
Cape Town
Mediterranean
Show
$2,920
$101
$3,592
$124
$4,821
$166
Select
23 Aug 20
7 Night Mediterranean - Eastern Cruise
MSC Orchestra
MSC Cruises
Bari
Mediterranean - Eastern
Show
$1,691
$242
$1,739
$248
$1,931
$276
$3,227
$461
Select
-22%
03 Oct 20
7 Night Mediterranean - Eastern Cruise
MSC Orchestra
MSC Cruises
Venice
Mediterranean - Eastern
Show
$1,336
$191
$1,528
$218
$1,720
$246
$3,870
$553
Select
-21%
05 Sep 20
7 Night Mediterranean - Eastern Cruise
MSC Orchestra
MSC Cruises
Venice
Mediterranean - Eastern
Show
$1,547
$221
$1,739
$248
$1,931
$276
$3,227
$461
Select
-22%
19 Sep 20
7 Night Mediterranean - Eastern Cruise
MSC Orchestra
MSC Cruises
Venice
Mediterranean - Eastern
Show
$1,547
$221
$1,739
$248
$1,931
$276
Select
-21%
17 Oct 20
7 Night Mediterranean - Eastern Cruise
MSC Orchestra
MSC Cruises
Venice
Mediterranean - Eastern
Show
$1,115
$159
$1,307
$187
$1,499
$214
$2,795
$399
Select
-22%
18 Jul 20
7 Night Mediterranean - Eastern Cruise
MSC Orchestra
MSC Cruises
Venice
Mediterranean - Eastern
Show
$1,739
$248
$1,931
$276
$2,123
$303
$3,419
$488
Select
-22%
31 Oct 20
7 Night Mediterranean - Eastern Cruise
MSC Orchestra
MSC Cruises
Venice
Mediterranean - Eastern
Show
$1,115
$159
$1,307
$187
$1,499
$214
$2,795
$399
Select
-22%
04 Oct 20
7 Night Mediterranean - Eastern Cruise
MSC Orchestra
MSC Cruises
Bari
Mediterranean - Eastern
Show
$1,336
$191
$1,528
$218
$1,720
$246
$3,016
$431
Select
-22%
07 Jun 20
7 Night Mediterranean - Eastern Cruise
MSC Orchestra
MSC Cruises
Bari
Mediterranean - Eastern
Show
$1,451
$207
$2,084
$298
$1,835
$262
$3,131
$447
Select
-22%
05 Jul 20
7 Night Mediterranean - Eastern Cruise
MSC Orchestra
MSC Cruises
Bari
Mediterranean - Eastern
Show
$1,547
$221
$1,739
$248
$1,931
$276
$4,148
$593
Select
-21%
27 Jun 20
7 Night Mediterranean - Eastern Cruise
MSC Orchestra
MSC Cruises
Venice
Mediterranean - Eastern
Show
$1,547
$221
$1,739
$248
$1,931
$276
$3,227
$461
Select
-22%
20 Sep 20
7 Night Mediterranean - Eastern Cruise
MSC Orchestra
MSC Cruises
Bari
Mediterranean - Eastern
Show
$1,547
$221
$1,739
$248
$1,931
$276
$3,227
$461
Select
-22%
22 Aug 20
7 Night Mediterranean - Eastern Cruise
MSC Orchestra
MSC Cruises
Venice
Mediterranean - Eastern
Show
$1,547
$221
$1,883
$269
$1,931
$276
$3,227
$461
Select
-22%
14 Jun 20
7 Night Mediterranean - Eastern Cruise
MSC Orchestra
MSC Cruises
Bari
Mediterranean - Eastern
Show
$1,451
$207
$1,643
$235
$1,835
$262
Select
-21%
09 Aug 20
7 Night Mediterranean - Eastern Cruise
MSC Orchestra
MSC Cruises
Bari
Mediterranean - Eastern
Show
$1,835
$262
$2,171
$310
$2,219
$317
$3,515
$502
Select
-22%
11 Oct 20
7 Night Mediterranean - Eastern Cruise
MSC Orchestra
MSC Cruises
Bari
Mediterranean - Eastern
Show
$1,192
$170
$1,384
$198
$1,998
$285
$2,872
$410
Select
-21%
01 Aug 20
7 Night Mediterranean - Eastern Cruise
MSC Orchestra
MSC Cruises
Venice
Mediterranean - Eastern
Show
$1,835
$262
$2,027
$290
$2,219
$317
$3,515
$502
Select
-22%
21 Jun 20
7 Night Mediterranean - Eastern Cruise
MSC Orchestra
MSC Cruises
Bari
Mediterranean - Eastern
Show
$1,547
$221
$1,883
$269
$1,931
$276
$3,227
$461
Select
-22%
12 Jul 20
7 Night Mediterranean - Eastern Cruise
MSC Orchestra
MSC Cruises
Bari
Mediterranean - Eastern
Show
$1,739
$248
$1,931
$276
$2,123
$303
$3,419
$488
Select
-22%
26 Sep 20
7 Night Mediterranean - Eastern Cruise
MSC Orchestra
MSC Cruises
Venice
Mediterranean - Eastern
Show
$1,336
$191
$1,528
$218
$1,864
$266
$3,016
$431
Select
-22%
24 Oct 20
7 Night Mediterranean - Eastern Cruise
MSC Orchestra
MSC Cruises
Venice
Mediterranean - Eastern
Show
$1,115
$159
$1,307
$187
$1,499
$214
Select
-21%
02 Aug 20
7 Night Mediterranean - Eastern Cruise
MSC Orchestra
MSC Cruises
Bari
Mediterranean - Eastern
Show
$1,835
$262
$2,027
$290
$2,219
$317
$3,515
$502
Select
-22%
10 Oct 20
7 Night Mediterranean - Eastern Cruise
MSC Orchestra
MSC Cruises
Venice
Mediterranean - Eastern
Show
$1,192
$170
$1,384
$198
$1,576
$225
$2,872
$410
Select
-22%
16 Aug 20
7 Night Mediterranean - Eastern Cruise
MSC Orchestra
MSC Cruises
Bari
Mediterranean - Eastern
Show
$1,739
$248
$2,075
$296
$2,123
$303
$4,398
$628
Select
-22%
23 May 20
7 Night Mediterranean - Eastern Cruise
MSC Orchestra
MSC Cruises
Venice
Mediterranean - Eastern
Show
$1,585
$226
$1,451
$207
$1,787
$255
$2,939
$420
Select
-22%
30 Aug 20
7 Night Mediterranean - Eastern Cruise
MSC Orchestra
MSC Cruises
Bari
Mediterranean - Eastern
Show
$1,547
$221
$1,739
$248
$1,931
$276
$3,227
$461
Select
-22%
12 Sep 20
7 Night Mediterranean - Eastern Cruise
MSC Orchestra
MSC Cruises
Venice
Mediterranean - Eastern
Show
$1,547
$221
$1,739
$248
$1,931
$276
$3,227
$461
Select
-22%
25 Jul 20
7 Night Mediterranean - Eastern Cruise
MSC Orchestra
MSC Cruises
Venice
Mediterranean - Eastern
Show
$2,209
$316
$1,931
$276
$2,123
$303
$3,419
$488
Select
-22%
27 Sep 20
7 Night Mediterranean - Eastern Cruise
MSC Orchestra
MSC Cruises
Bari
Mediterranean - Eastern
Show
$1,336
$191
$1,528
$218
$1,720
$246
$3,016
$431
Select
-21%
13 Sep 20
7 Night Mediterranean - Eastern Cruise
MSC Orchestra
MSC Cruises
Bari
Mediterranean - Eastern
Show
$1,547
$221
$1,739
$248
$1,931
$276
$3,227
$461
Select
-22%
15 Aug 20
7 Night Mediterranean - Eastern Cruise
MSC Orchestra
MSC Cruises
Venice
Mediterranean - Eastern
Show
$1,739
$248
$1,931
$276
$2,123
$303
$3,419
$488
Select
-22%
31 May 20
7 Night Mediterranean - Eastern Cruise
MSC Orchestra
MSC Cruises
Bari
Mediterranean - Eastern
Show
$1,595
$228
$2,276
$325
$1,835
$262
$4,024
$575
Select
-21%
08 Aug 20
7 Night Mediterranean - Eastern Cruise
MSC Orchestra
MSC Cruises
Venice
Mediterranean - Eastern
Show
$1,835
$262
$2,027
$290
$2,219
$317
$3,515
$502
Select
-22%
13 Jun 20
7 Night Mediterranean - Eastern Cruise
MSC Orchestra
MSC Cruises
Venice
Mediterranean - Eastern
Show
$1,451
$207
$1,643
$235
$1,979
$283
$3,131
$447
Select
-22%
26 Jul 20
7 Night Mediterranean - Eastern Cruise
MSC Orchestra
MSC Cruises
Bari
Mediterranean - Eastern
Show
$1,883
$269
$2,459
$351
$2,123
$303
$3,419
$488
Select
-22%
29 Aug 20
7 Night Mediterranean - Eastern Cruise
MSC Orchestra
MSC Cruises
Venice
Mediterranean - Eastern
Show
$1,691
$242
$1,739
$248
$1,931
$276
$3,227
$461
Select
-22%
11 Jul 20
7 Night Mediterranean - Eastern Cruise
MSC Orchestra
MSC Cruises
Venice
Mediterranean - Eastern
Show
$2,209
$316
$1,931
$276
$2,123
$303
$3,419
$488
Select
-22%
24 May 20
7 Night Mediterranean - Eastern Cruise
MSC Orchestra
MSC Cruises
Bari
Mediterranean - Eastern
Show
$1,585
$226
$1,451
$207
$1,787
$255
$2,939
$420
Select
-22%
06 Jun 20
7 Night Mediterranean - Eastern Cruise
MSC Orchestra
MSC Cruises
Venice
Mediterranean - Eastern
Show
$1,451
$207
$1,643
$235
$1,835
$262
Select
-21%
20 Jun 20
7 Night Mediterranean - Eastern Cruise
MSC Orchestra
MSC Cruises
Venice
Mediterranean - Eastern
Show
$1,547
$221
$1,739
$248
$2,075
$296
Select
-22%
06 Sep 20
7 Night Mediterranean - Eastern Cruise
MSC Orchestra
MSC Cruises
Bari
Mediterranean - Eastern
Show
$1,547
$221
$1,739
$248
$1,931
$276
$3,227
$461
Select
-22%
04 Jul 20
7 Night Mediterranean - Eastern Cruise
MSC Orchestra
MSC Cruises
Venice
Mediterranean - Eastern
Show
$1,547
$221
$2,209
$316
$1,931
$276
$4,148
$593
Select
-21%
25 Oct 20
7 Night Mediterranean - Eastern Cruise
MSC Orchestra
MSC Cruises
Bari
Mediterranean - Eastern
Show
$1,259
$180
$1,307
$187
$1,499
$214
Select
-21%
13 May 20
3 Night Mediterranean Cruise
MSC Orchestra
MSC Cruises
Venice
Mediterranean
Show
$582
$194
$688
$229
$812
$271
$1,504
$501
Select
07 Nov 20
4 Night Mediterranean Cruise
MSC Orchestra
MSC Cruises
Venice
Mediterranean
Show
$678
$170
$822
$206
$976
$244
$1,744
$436
Select
28 Jun 20
7 Night Mediterranean - Eastern Cruise
MSC Orchestra
MSC Cruises
Bari
Mediterranean - Eastern
Show
$1,547
$221
$2,401
$343
$1,931
$276
$3,227
$461
Select
-22%
18 Oct 20
7 Night Mediterranean - Eastern Cruise
MSC Orchestra
MSC Cruises
Bari
Mediterranean - Eastern
Show
$1,115
$159
$1,307
$187
$1,643
$235
$3,582
$512
Select
-21%
19 Jul 20
7 Night Mediterranean - Eastern Cruise
MSC Orchestra
MSC Cruises
Bari
Mediterranean - Eastern
Show
$1,739
$248
$1,931
$276
$2,123
$303
Select
-22%
30 May 20
7 Night Mediterranean - Eastern Cruise
MSC Orchestra
MSC Cruises
Venice
Mediterranean - Eastern
Show
$1,451
$207
$1,643
$235
$1,835
$262
$4,024
$575
Select
-21%
19 May 20
4 Night Mediterranean Cruise
MSC Orchestra
MSC Cruises
Venice
Mediterranean
Show
$524
$131
$601
$150
$707
$177
$1,427
$357
Select
-29%
29 Nov 20
21 Night Transatlantic Cruise
MSC Orchestra
MSC Cruises
Venice
Transatlantic
Show
$1,739
$83
$2,315
$110
$2,939
$140
$4,667
$222
Select
-10%
15 Mar 20
7 Night South America Cruise
MSC Poesia
MSC Cruises
Santos (Sao Paulo)
South America
Show
$966
$138
$1,033
$148
$1,235
$176
Select
23 Feb 20
7 Night South America Cruise
MSC Poesia
MSC Cruises
Santos (Sao Paulo)
South America
Show
$1,158
$165
$1,388
$198
$1,619
$231
$2,896
$414
Select
22 Dec 19
7 Night South America Cruise
MSC Poesia
MSC Cruises
Santos (Sao Paulo)
South America
Show
$1,312
$187
$1,590
$227
$2,713
$388
Select
19 Jan 20
7 Night South America Cruise
MSC Poesia
MSC Cruises
Santos (Sao Paulo)
South America
Show
$976
$139
$1,475
$211
Select
26 Jan 20
7 Night South America Cruise
MSC Poesia
MSC Cruises
Santos (Sao Paulo)
South America
Show
$899
$128
$1,072
$153
$1,273
$182
$2,444
$349
Select
16 Feb 20
7 Night South America Cruise
MSC Poesia
MSC Cruises
Santos (Sao Paulo)
South America
Show
$1,072
$153
$1,273
$182
$2,444
$349
Select
02 Feb 20
7 Night South America Cruise
MSC Poesia
MSC Cruises
Santos (Sao Paulo)
South America
Show
$899
$128
$1,072
$153
$1,398
$200
$2,444
$349
Select
08 Mar 20
7 Night South America Cruise
MSC Poesia
MSC Cruises
Santos (Sao Paulo)
South America
Show
$966
$138
$1,033
$148
$1,235
$176
Select
29 Dec 19
7 Night South America Cruise
MSC Poesia
MSC Cruises
Santos (Sao Paulo)
South America
Show
$1,648
$235
$2,694
$385
Select
05 Jan 20
7 Night South America Cruise
MSC Poesia
MSC Cruises
Santos (Sao Paulo)
South America
Show
$1,350
$193
$2,521
$360
Select
22 Mar 20
7 Night South America Cruise
MSC Poesia
MSC Cruises
Santos (Sao Paulo)
South America
Show
$1,033
$148
$1,235
$176
$2,406
$344
Select
01 Mar 20
7 Night South America Cruise
MSC Poesia
MSC Cruises
Santos (Sao Paulo)
South America
Show
$1,360
$194
$2,406
$344
Select
09 Feb 20
7 Night South America Cruise
MSC Poesia
MSC Cruises
Santos (Sao Paulo)
South America
Show
$1,004
$143
$1,072
$153
$1,273
$182
$2,444
$349
Select
12 Jan 20
7 Night South America Cruise
MSC Poesia
MSC Cruises
Santos (Sao Paulo)
South America
Show
$1,081
$154
$1,148
$164
$1,350
$193
$2,521
$360
Select
29 Mar 20
23 Night Transatlantic Cruise
MSC Poesia
MSC Cruises
Santos (Sao Paulo)
Transatlantic
Show
$2,459
$107
$3,150
$137
$3,899
$170
Select
30 Mar 20
22 Night Transatlantic Cruise
MSC Poesia
MSC Cruises
Rio de Janeiro
Transatlantic
Show
$2,353
$107
Select
09 Sep 20
13 Night Europe - Northern Cruise
MSC Poesia
MSC Cruises
Copenhagen
Europe - Northern
Show
$2,753
$212
$3,531
$272
Select
-22%
01 Oct 20
3 Night Mediterranean Cruise
MSC Poesia
MSC Cruises
Barcelona
Mediterranean
Show
$472
$157
$568
$189
$692
$231
$1,777
$592
Select
-19%
02 Nov 20
12 Night Mediterranean - Western Cruise
MSC Poesia
MSC Cruises
Civitavecchia (Rome)
Mediterranean - Western
Show
$2,005
$167
$2,101
$175
$3,166
$264
$3,589
$299
Select
-22%
18 Jul 20
14 Night Europe - Northern Cruise
MSC Poesia
MSC Cruises
Copenhagen
Europe - Northern
Show
$3,272
$234
$3,800
$271
$3,829
$273
Select
-22%
18 Jul 20
7 Night Europe - Northern Cruise
MSC Poesia
MSC Cruises
Copenhagen
Europe - Northern
Show
$1,643
$235
$1,758
$251
$1,931
$276
$3,438
$491
Select
-23%
03 Nov 20
12 Night Mediterranean - Western Cruise
MSC Poesia
MSC Cruises
Genoa
Mediterranean - Western
Show
$2,360
$197
$2,245
$187
$2,485
$207
$3,589
$299
Select
-22%
23 Oct 20
12 Night Mediterranean - Western Cruise
MSC Poesia
MSC Cruises
Marseille
Mediterranean - Western
Show
$1,880
$157
$2,120
$177
$2,504
$209
Select
-22%
02 May 20
11 Night Europe - Northern Cruise
MSC Poesia
MSC Cruises
Warnemunde
Europe - Northern
Show
$2,869
$261
$3,320
$302
$3,771
$343
$6,565
$597
Select
-22%
07 Jun 20
7 Night Europe - Northern Cruise
MSC Poesia
MSC Cruises
Warnemunde
Europe - Northern
Show
$1,489
$213
$1,710
$244
$1,940
$277
$3,265
$466
Select
-22%
07 Jun 20
14 Night Europe - Northern Cruise
MSC Poesia
MSC Cruises
Warnemunde
Europe - Northern
Show
$3,051
$218
$3,579
$256
$3,819
$273
Select
-22%
20 Apr 20
11 Night Europe - Northern Cruise
MSC Poesia
MSC Cruises
Copenhagen
Europe - Northern
Show
$2,197
$200
$2,542
$231
$2,926
$266
Select
-22%
29 Sep 20
4 Night Mediterranean Cruise
MSC Poesia
MSC Cruises
Marseille
Mediterranean
Show
$836
$209
$788
$197
$913
$228
$1,576
$394
Select
-21%
24 Oct 20
12 Night Mediterranean - Western Cruise
MSC Poesia
MSC Cruises
Barcelona
Mediterranean - Western
Show
$1,880
$157
$2,120
$177
$2,648
$221
Select
-21%
02 Oct 20
3 Night Mediterranean Cruise
MSC Poesia
MSC Cruises
Genoa
Mediterranean
Show
$472
$157
$568
$189
$692
$231
$1,403
$468
Select
-21%
04 Jul 20
14 Night Europe - Northern Cruise
MSC Poesia
MSC Cruises
Copenhagen
Europe - Northern
Show
$3,272
$234
$3,502
$250
$4,078
$291
Select
-22%
04 Jul 20
7 Night Europe - Northern Cruise
MSC Poesia
MSC Cruises
Copenhagen
Europe - Northern
Show
$1,528
$218
$1,758
$251
$1,931
$276
$3,457
$494
Select
-22%
19 Jul 20
14 Night Europe - Northern Cruise
MSC Poesia
MSC Cruises
Warnemunde
Europe - Northern
Show
$4,030
$288
$3,675
$263
$4,193
$300
Select
-22%
09 Sep 20
12 Night Europe - Northern Cruise
MSC Poesia
MSC Cruises
Copenhagen
Europe - Northern
Show
$2,753
$229
$4,001
$333
Select
-22%
08 Aug 20
21 Night Europe - Northern Cruise
MSC Poesia
MSC Cruises
Copenhagen
Europe - Northern
Show
$4,869
$232
$5,685
$271
$6,913
$329
Select
-22%
24 May 20
7 Night Europe - Northern Cruise
MSC Poesia
MSC Cruises
Warnemunde
Europe - Northern
Show
$1,278
$183
$1,528
$218
$1,768
$253
$3,016
$431
Select
-22%
19 Jul 20
7 Night Europe - Northern Cruise
MSC Poesia
MSC Cruises
Warnemunde
Europe - Northern
Show
$1,633
$233
$1,844
$263
$2,075
$296
$3,409
$487
Select
-22%
13 Jun 20
7 Night Europe - Northern Cruise
MSC Poesia
MSC Cruises
Copenhagen
Europe - Northern
Show
$1,508
$215
$1,844
$263
$1,902
$272
$3,313
$473
Select
-22%
13 Jun 20
14 Night Europe - Northern Cruise
MSC Poesia
MSC Cruises
Copenhagen
Europe - Northern
Show
$2,888
$206
$3,387
$242
$3,982
$284
Select
-22%
24 May 20
14 Night Europe - Northern Cruise
MSC Poesia
MSC Cruises
Warnemunde
Europe - Northern
Show
$2,437
$174
$2,955
$211
$3,502
$250
Select
-22%
22 Oct 20
12 Night Mediterranean - Western Cruise
MSC Poesia
MSC Cruises
Genoa
Mediterranean - Western
Show
$1,880
$157
$2,264
$189
$2,504
$209
$3,608
$301
Select
-22%
12 May 20
11 Night Europe - Northern Cruise
MSC Poesia
MSC Cruises
Copenhagen
Europe - Northern
Show
$3,665
$333
Select
10 Sep 20
11 Night Europe - Northern Cruise
MSC Poesia
MSC Cruises
Warnemunde
Europe - Northern
Show
$1,889
$172
$2,110
$192
$2,667
$242
$3,665
$333
Select
-22%
26 Jul 20
14 Night Europe - Northern Cruise
MSC Poesia
MSC Cruises
Warnemunde
Europe - Northern
Show
$3,243
$232
$3,771
$269
$4,289
$306
Select
-22%
26 Sep 20
3 Night Mediterranean Cruise
MSC Poesia
MSC Cruises
Marseille
Mediterranean
Show
$520
$173
$616
$205
$740
$247
$1,374
$458
Select
-21%
11 Jul 20
7 Night Europe - Northern Cruise
MSC Poesia
MSC Cruises
Copenhagen
Europe - Northern
Show
$1,643
$235
$1,758
$251
$1,931
$276
Select
-21%
20 Jun 20
7 Night Europe - Northern Cruise
MSC Poesia
MSC Cruises
Copenhagen
Europe - Northern
Show
$1,508
$215
$1,710
$244
$2,075
$296
$3,313
$473
Select
-22%
20 Jun 20
14 Night Europe - Northern Cruise
MSC Poesia
MSC Cruises
Copenhagen
Europe - Northern
Show
$2,869
$205
$4,337
$310
$4,731
$338
Select
-22%
12 Oct 20
12 Night Mediterranean - Western Cruise
MSC Poesia
MSC Cruises
Barcelona
Mediterranean - Western
Show
$1,976
$165
$2,216
$185
$2,600
$217
Select
-22%
11 Jul 20
14 Night Europe - Northern Cruise
MSC Poesia
MSC Cruises
Copenhagen
Europe - Northern
Show
$3,003
$215
$3,771
$269
$3,752
$268
Select
-22%
26 Jul 20
7 Night Europe - Northern Cruise
MSC Poesia
MSC Cruises
Warnemunde
Europe - Northern
Show
$1,729
$247
$1,940
$277
$2,161
$309
$3,505
$501
Select
-22%
28 Jun 20
14 Night Europe - Northern Cruise
MSC Poesia
MSC Cruises
Warnemunde
Europe - Northern
Show
$3,733
$267
$3,435
$245
$3,953
$282
Select
-22%
27 Sep 20
4 Night Mediterranean Cruise
MSC Poesia
MSC Cruises
Barcelona
Mediterranean
Show
$788
$197
$913
$228
Select
-20%
06 Oct 20
5 Night Mediterranean Cruise
MSC Poesia
MSC Cruises
Marseille
Mediterranean
Show
$760
$152
$894
$179
$1,048
$210
$2,008
$402
Select
-22%
01 May 20
11 Night Europe - Northern Cruise
MSC Poesia
MSC Cruises
Copenhagen
Europe - Northern
Show
$2,629
$239
$3,013
$274
$3,445
$313
Select
-22%
28 Jun 20
7 Night Europe - Northern Cruise
MSC Poesia
MSC Cruises
Warnemunde
Europe - Northern
Show
$1,489
$213
$1,710
$244
$2,094
$299
$3,294
$471
Select
-22%
07 Oct 20
5 Night Mediterranean Cruise
MSC Poesia
MSC Cruises
Barcelona
Mediterranean
Show
$827
$165
$894
$179
$1,144
$229
$2,008
$402
Select
-22%
31 May 20
7 Night Europe - Northern Cruise
MSC Poesia
MSC Cruises
Warnemunde
Europe - Northern
Show
$1,403
$200
$1,624
$232
$1,854
$265
$3,169
$453
Select
-22%
31 May 20
14 Night Europe - Northern Cruise
MSC Poesia
MSC Cruises
Warnemunde
Europe - Northern
Show
$2,677
$191
$3,195
$228
$3,723
$266
Select
-22%
09 Oct 20
12 Night Mediterranean Cruise
MSC Poesia
MSC Cruises
Civitavecchia (Rome)
Mediterranean
Show
$1,976
$165
$2,216
$185
$2,600
$217
$3,704
$309
Select
-22%
05 Oct 20
5 Night Mediterranean Cruise
MSC Poesia
MSC Cruises
Genoa
Mediterranean
Show
$942
$188
$1,201
$240
$1,048
$210
$2,008
$402
Select
-22%
23 May 20
7 Night Europe - Northern Cruise
MSC Poesia
MSC Cruises
Copenhagen
Europe - Northern
Show
$1,662
$237
$1,940
$277
$1,729
$247
$3,121
$446
Select
-22%
23 May 20
14 Night Europe - Northern Cruise
MSC Poesia
MSC Cruises
Copenhagen
Europe - Northern
Show
$2,811
$201
$3,320
$237
$3,790
$271