Overview
Cruises
Inclusions
Ships
Destination
Promotions
Latest News
As a world exclusive, Oceania Cruises will be offering the first Dom Perignon experience on either land or sea.  Marina and Riviera will be offering this fabulous experience to guests onboard, where a culinary food menu will be matched to the magnificent champagne.
Best Deals
Pick your cruise inclusions with the OLife Choice offer*.  On select sailings choose from FREE shore excursions*, FREE house beverage package* or FREE shipboard credit* View OLife Choice cruises.
For help finding your dream Oceania cruise, use our Cruise Finder tool and book online or contact us for expert advice from our team's expert knowledge of Oceania. *Terms and conditions apply.
Oceania Cruises in Australia, New Zealand and the South Pacific
Locally, Oceania offers a truly refined, yet elegant travel experience with cruises from Sydney and Auckland in our warmer summer months, with extended itineraries through the South Pacific, New Zealand and into Asia.  While Oceania cruises ships only visit Australian shores very fleetingly each year, they do have a number of fantastic one way itineraries into and out of the country on offer.  You can cruise into Sydney from Bali or cruise from Sydney to Bali or Papeete.
While not from an Australian port of call, Oceania cruises have a number of itineraries that focus on French Polynesia and the South Pacific where you can cruise into, around, or from the picture-perfect Tahitian islands.  If you're wanting to focus exclusively on the French Polynesian islands, Oceania cruises have a number of itineraries round trip from Papeete.
Asia
Closer to home, Oceania cruises in Asia offer some truly extensive explorations with itineraries ranging between 14 to 35 nights.  These cruises visit some fantastic ports including those in Thailand, Vietnam, China and Japan, as well as some more obscure countries including Myanmar, India and Sri Lanka.
Europe
Oceania offers an extensive range of cruises through Europe.  Oceania cruises in the Mediterranean have departures from the popular Barcelona, Rome and Venice as well as Lisbon, Monte Carlo and Athens, while their cruises in Northern Europe set sail from Amsterdam, Copenhagen and Stockholm with a few Dublin, Oslo and Southampton departures thrown in mix.  These often very unique itineraries can take you to once-in-a-lifetime ports, including those in Iceland and the northern tip of Norway.
North America and the Caribbean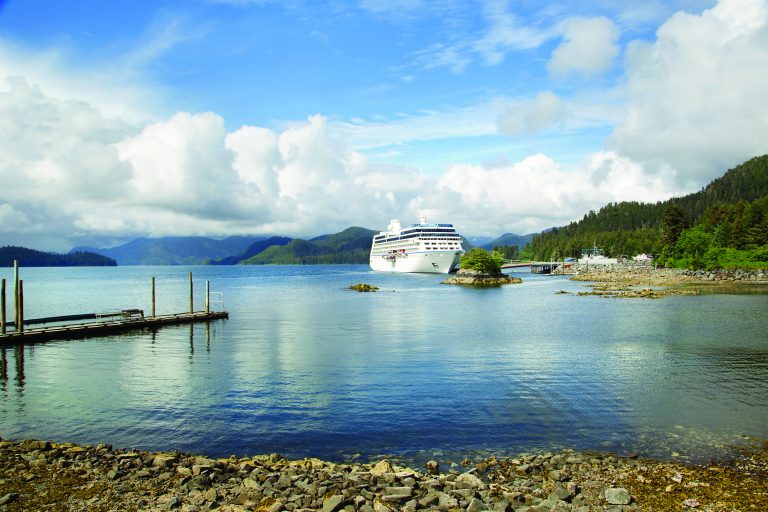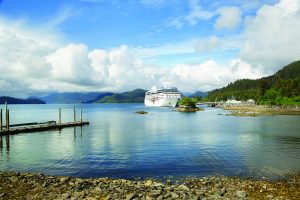 Departing from Seattle and Vancouver, Oceania cruises in Alaska have a large number of longer itineraries allowing its passengers to immerse themselves in the rugged Alaskan landscape.  Typically, Alaskan cruises tend to be 7 night voyages, however Oceania cruises also has a number of longer itineraries up to 2 weeks for those wanting an intensive Alaskan adventure.
Warm yourself up with an Oceania cruise in the Caribbean, with the majority of departures being from New York and Miami.  There are a number of shorter 7 night itineraries if you're time poor and just need a bit of a Caribbean escape, however the greatest number tend to be 10 to 12 nights.  If you're looking for something even longer still, voyages up to 3 weeks can see you exploring even more of the idyllic Caribbean islands.
South and Central America
Looking for Oceania cruises in South America? Experience the wondrous coastlines of the Chilean and Patagonian peninsula with departures from both the east and west coasts of the continent.
Tick the next item off your buck-list with an Oceania cruise in Panama Canal offering a central American and Caribbean adventure in one.
World Cruising
Oceania offers fantastic world voyages and world cruise segments. For expert advice from our most well travelled and experienced cruise consultants, please contact us.
Included in your cruise fare
Dining at all specialty restaurants
A selection of onboard entertainment and enrichment activities
Unlimited soft drinks, bottled water, cappuccino, espresso, teas and juices
24 hour room service
Shuttle service from ship to many city centres
Included when you book a Concierge Level stateroom
Priority noon ship embarkation with priority luggage delivery
Complimentary welcome bottle of champagne
Exclusive card-only access to a private Concierge Lounge on select ships*
Unlimited access to Canyon Ranch SpaClub private Spa Terrace
Laptop computer on select ships*
iPad upon request for your enjoyment onboard
Complimentary shoe shine service and pressing of garments upon embarkation
Minimum of 200 free internet minutes
Additional inclusions when you book a suite
Priority ship embarkation and luggage delivery
Exclusive card-only access to a private Executive Lounge
24 hour Butler service
Free internet package including exclusive discounts on internet usage plans
*Inclusions are subject to change at any time
*Terms and conditions apply. Prices shown are per person, twin share in AUD inclusive of all discounts, taxes & fees. Prices are on categories as specified. Prices are subject to change and availability. Offers are valid for new bookings only and are not combinable with any other offer. Minimum price featured does not necessarily reflect the pricing of the offer specified, but rather indicates the cheapest available rate per person, twin share of any promotion offered on each sailing. For accurate pricing for a particular promotion, please select appropriate rate code on desired sailing and continue through to the final pricing screen. The savings percentage amounts are a comparison between the current lowest available fare and the current highest available fare on the same category, regardless of promotion. The savings percentage displayed reflects the highest available discount on any category on that sailing. Each fare level has its own terms and conditions. All offers are subject to availability and may be withdrawn at any time without notice. Cruise Guru reserves the right to correct any errors inaccuracies or omissions and to change offers, fares and surcharges at any time without notice. Credit card fees are not charged for deposit payments via Visa or MasterCard. Final payments will incur a 1.3% merchant fee via Visa or Mastercard. American Express incurs a 2% merchant fee for both deposits and final payments.