Cruises
Info
Inclusions
Ships
Destination
Promotions
Latest news
Celebrity Cruises have announced yet another new ship, which will be the fifth in the renowned Edge-Class.  This ship is scheduled for delivery in 2024 while her Edge-Class sisters will be setting sail in 2020 (Celebrity Apex), 2021 and 2022.
Celebrity Cruises has announced that Celebrity Eclipse will join Celebrity Solstice for Australian summer season 2020/21. The 2,850-passenger ship Celebrity Eclipse will be the newest ever ship to homeport in Melbourne, Victoria. She is scheduled to arrive fresh from a multi-million dollar modernisation in December 2020 for her inaugural season down under. Cruises are available to book now including Australia, New Zealand and the South Pacific.
Best Deals
Celebrity Cruises are revolutionising the way you choose how to cruise!  Looking for the cheapest available fare? Book on the Sail Your Way fare and enjoy a discounted cruise fare*.  Want even more onboard extras?  Then pay a little bit more on the Sail Your Way Plus fare and enjoy 2 included perks* with The BIG Deal Sale or on the Sail Your Way – All 4 Perks fare and get all included perks*.  PLUS pay only $10pp deposit* on cruises booked on the Sail Your Way Plus and Sail Your Way – All 4 Perks fares departing after 12 February 2020.
LAST MINUTE CELEBRITY DEALS: Enjoy fantastic discounted rates* on a selection of last minute worldwide Celebrity cruises.  Itineraries are updated weekly.
Looking for fantastic plans for Christmas?  Then have a look at our Christmas Package Collection with Celebrity fly, stay and cruise packages within Asia which include flights*, transfers*, accommodation*, a day tour* and cruise through either Thailand and Vietnam, or through India to Dubai.
Looking for an extra discounted Celebrity deal?  Check out Celebrity and Cruise Guru's Top Picks and enjoy fantastic reduced rates* when you book on the 'Promotional Fare'.
Follow the links below to research and find your ideal cruise, try our Cruise Finder search tool to find your perfect Celebrity Cruise, or simply contact us for expert advice. *Terms and conditions apply.
Celebrity Cruises in Australia, New Zealand and the South Pacific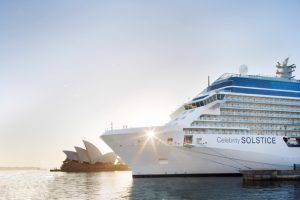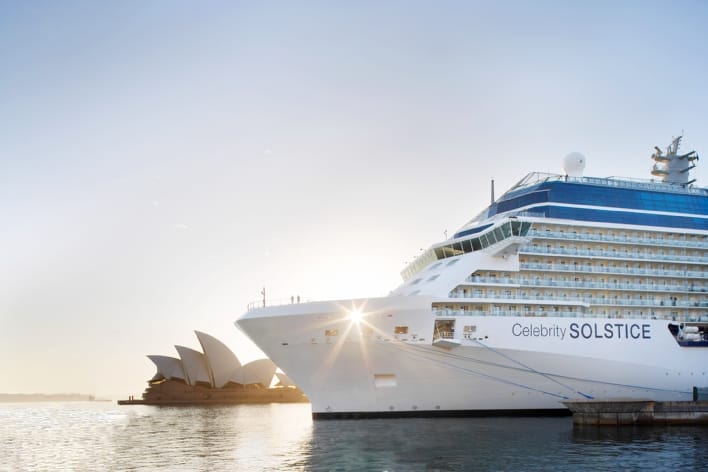 Celebrity explores Australia, New Zealand and the South Pacific between October and April aboard the elegant Celebrity Solstice and from 2020, Celebrity Eclipse. Cruises depart from Sydney, Auckland and newly added, Melbourne, with a range of South Pacific, New Zealand and Australia cruise itineraries.
View all Celebrity Cruises in Australia, South Pacific and New Zealand.
Twice a year, Celebrity Solstice cruises between Sydney and Honolulu, taking an extended South Pacific sojourn via the Tahitian islands of Moorea and Bora Bora. These repositioning cruises only operate once per year in each direction (September/October from Honolulu to Sydney and April from Sydney to Honolulu) and sell out fast so don't miss out. View all Tahiti cruises between Sydney and Hawaii.  Our team can package these one way cruises with a competitive airfare and hotel rates, just contact us for details.
Asia
Celebrity cruises offer a number of exciting itineraries in Asia.  Cruises depart from Singapore and Hong Kong, as well as a few from Tokyo and Shanghai to a range of exotic destinations including Vietnam, Thailand, China and the Philippines.  One of Celebrity's unique Asian itineraries to look out for are those that visit India and Sri Lanka with stops in Colombo, Cochin and Goa.
Europe
There is no shortage of amazing Celebrity Mediterranean itineraries on offer, with cruise options predominantly departing from Barcelona, Venice, Rome and Athens.  Along with the more common Mediterranean cruises visiting Italy, France and Spain, Celebrity cruises also has a number of itineraries visiting the less frequented Greek Islands, Canary Islands, Dalmatian Coast and Israel.
Take a journey through Northern Europe with Celebrity Cruises.  Cruise into Scandinavia and Russia, discover the midnight sun in Iceland, witness the brilliance of the Norwegian Fjords, or circle the British Isles.
North America and the Caribbean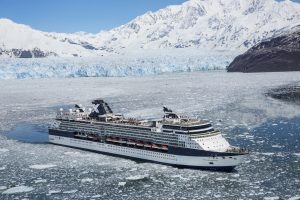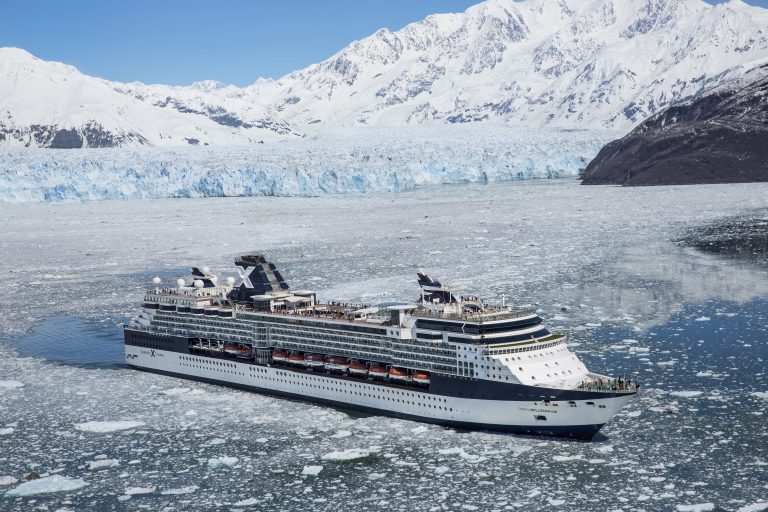 Celebrity cruises have number of Alaska voyages of seven nights duration departing from a choice of Seattle, Seward or Vancouver.  If you're wanting to witness the wonder of the Hubbard Glacier you'll be predominantly looking at round trip cruises from Vancouver, or at a one way cruise from Seward to Vancouver (or vice versa), whereas cruises visiting Endicott Arm Dawes Glacier tend to be round trip from Seattle.
If you're dreaming of the Caribbean, Celebrity's Caribbean itineraries operate year round from Miami, Fort Lauderdale and even a few departures from San Juan, Puerto Rico.  Operating in the eastern, western and southern Caribbean, you'll find a large number of 7 and 8 night itineraries, but also some shorter 4 to 6 night cruises and longer 9 to 14 night cruises.
Central and South America
In South America, Celebrity has got Chile, Argentina, Brazil and even Antarctica covered with a range of cruises departing from Santiago and Buenos Aires.  And, while only a handful of itineraries on offer, Celebrity cruises also offers memorable Panama Canal transits between the east and west coast of the United States.  In addition, Celebrity is one of the few cruise lines to operate year round expedition cruises in the Galapagos Islands.  Three ships operate in the area, Celebrity Xpedition, Celebrity Xperience, and in 2019, the brand new Celebrity Flora.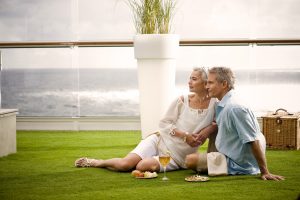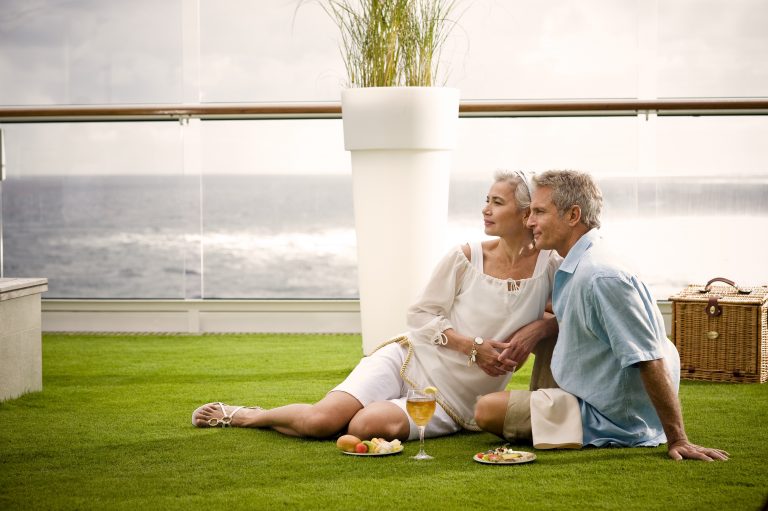 Since their launch in 1989, the symbol 'X' emblazoned on the funnels of Celebrity's multi-award winning fleet have come to embody the passion for opening up the world in innovative new ways, what shattering preconceptions of cruise ship design. It's a quest that's brought you the world's only ships with half an acre of real, finely manicured lawns – perfect for picnics or evening concerts under the stars.
No matter where you sail with Celebrity, you are certain of an upscale holiday that's refreshingly great value. Enjoy one of up to 13 distinctive restaurants right onboard, contemporary design at every turn, service that just gets you, and a seamless ship-to-shore experience that weaves the journey and the destination effortlessly together. There's only one cruise line that truly opens up the world – Celebrity Cruises. And they do it all in modern luxury.
Included in your cruise fare
All onboard meals in the main dining room and buffet
A selection of onboard entertainment
Included when you book in a Concierge Class Stateroom
Personalised Concierge service
Welcome sparkling wine
Daily delectable delights
Priority check in
Main and specialty restaurant seating time preferences
Included when you book in an Aqua Class Stateroom
Welcome sparkling wine
Welcome bottled water
Daily delectable delights
Priority check in
Exclusive access to Blu Specialty Restaurant
Unlimited access to the SEA Thermal Suite (on Edge) or Persian Garden (on Millennium or Solstice Class ships)
Spa Concierge
Wellness Consultations specified to guests preferences
Included when you book in a suite
Exclusive access to The Retreat Sundeck, Luminae at The Retreat restaurant, and The Retreat Lounge
Main and specialty restaurant seating preferences
Full in-suite breakfast lunch and dinner services
Personal butler
Priority check in, embarkation, disembarkation and tender service
Welcome champagne
Daily delectable delights
24/7 room service
Reserved theatre seating
Additional suite inclusions for bookings in Penthouse or Royal Suites
Complimentary premium beverage package
Unlimited complimentary specialty dining
Unlimited internet access
Complimentary mini bar of beer, soft drinks and water (stocked daily)
Complimentary bottle of alcohol with mixers
*Inclusions are subject to change at any time
Cannes Film festival
Overnight onboard in Cannes during the Film FestivalStep aboard a Mediterranean cruise and step into the world of Hollywood royalty in Cannes during one of the most famous, star-studded film festivals in the world.
CELEBRITY SAIL YOUR WAY
CELEBRITY SAIL YOUR WAYCelebrity cruises are offering more choice and flexibility than ever before with the new 'Sail Your Way' offer*THE PERKS: Classic beverage Package Unlimited Xcelerate WifiUS$150 spending moneyAdditional US$150 spending moneyYour options:1.       BEST FARECruise at the lowest price and save2.       2 PERKSChoose TWO perks3.       ALL PERKSAll FOUR perks included PLUS upgraded Premium Beverage Package!'ALL PERKS' Complimentary for Suite Class.
BOOK WITH $10PP DEPOSITS
Book your cruise for just $10 per person deposit*!