Starting Price, Per Night*
Set sail with amazing Azamara cruises!
Jam-packed with riveting and one-of-a-kind off and on-shore activities and excursions, Azamara cruises are the perfect line for travellers who constantly search for unforgettable adventure. Explore the extraordinary sun-kissed shorelines of the Mediterranean or the Caribbean. Embark on enchanting voyages through sublime cultures in Asia. Journey to wondrous South America. No matter where you decide to go there are a selection of Azamara cruises that might be perfect for you. Whether you're on the hunt for Azamara 2024 cruises or prefer to plan ahead with Azamara cruises 2024, we'll have the itinerary you'll want. Click on the 'cruises' tab today and discover the best Azamara cruise deals on offer today!
Azamara Cruises Destinations
Azamara Cruises in Australia and New Zealand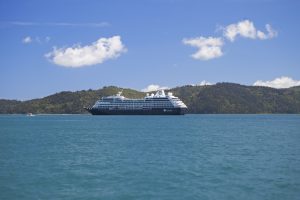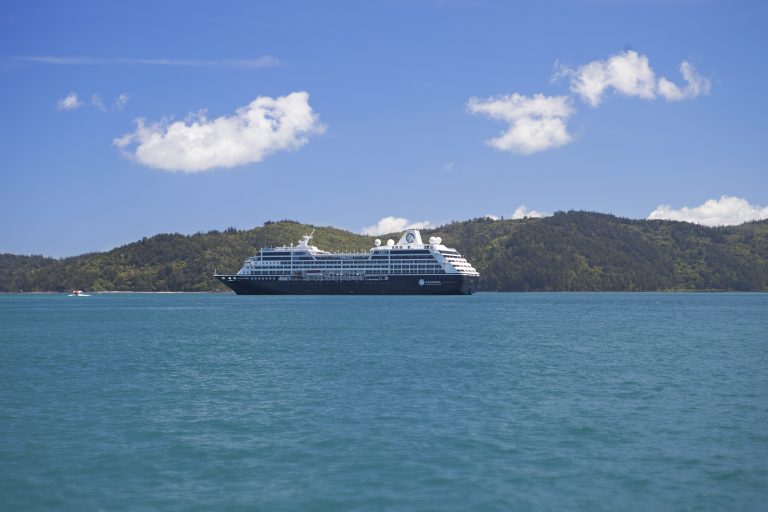 Azamara Journey graces our shores briefly each summer season with a focus on cruises exploring New Zealand.
Asia
Offering an eclectic mix of unique journeys, Azamara cruises in Asia features an extensive repertoire of itineraries departing from Singapore, Japan, and Dubai.  They also often visit less frequented cruise destinations including Sri Lanka and Myanmar, so watch out for these itineraries.
Europe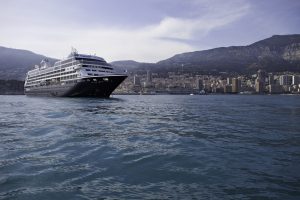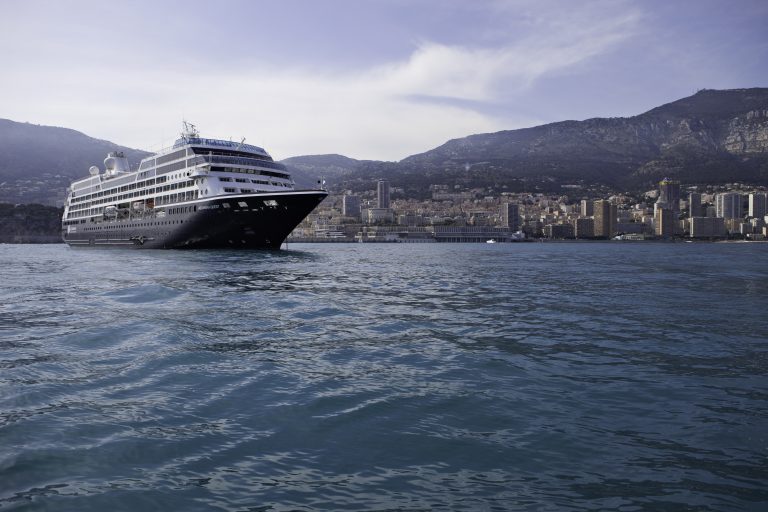 Azamara Cruises' longer days and overnight stays mean that you can experience the wonder of Europe into it's lively evening.  In the Mediterranean you have the choice of cruises in the Western Med including visits to Italy, France and Spain, the Eastern Med including Greece and Croatia or itineraries along the western coast of the European continent with a highlight on Portugal.   You'll find the most popular ports of departure are Rome, Venice and Barcelona, however Azamara does have a few less frequented departure ports for its Mediterranean cruises including Athens, Lisbon and Monte Carlo. Northern Europe discoveries with Azamara are an exploration into a wonderfully cultural and awe-inspiring part of the world.  Cruise the Baltics, discover the fjords of Norway or explore the British Isles.   Don't forget to look out for Azamara's golf cruises.
Tick off those bucket list 'must-dos' with Azamara cruises including visits to the Greek Islands, the land of the Midnight Sun, and Monaco Grand Prix cruises. Azamara cruises also offer a number of intensive cruise itineraries which focus on one particular country or region.  Options on offer include Israel, Ireland, Greece or Norway, along with a number of others.  If you want to feel like you can truly tick a country off your travel list, these intensive cruise itineraries are for you.
South America
Heading further south, discover the culture and cuisine of South America, with itineraries focusing exclusively on the eastern coast, looping around Cape Horn, or even witnessing the wonder of Antarctica.
Why book with Azamara Cruises
AzAmazing Evenings are incredible!
What makes Azamara cruises stand out from the competition is the fantastic AzAmazing Evenings which come complimentary on every voyage aside from those less than seven-nights and transatlantic crossings. AzAmazing Evenings immerse you in the destination you're currently visiting, with an experience that aims to connect you directly with the heart of their culture. For one special night enjoy an intimate and private event that you will never forget. Listen to an impressive 12-piece string orchestra from the Odean in Ephesus, watch acrobats take flight in Valencia, see an enchanting flamenco fusion performance in Spain, these experiences will be nothing short of amazing.
Luxurious ship with lavish amenities
Azamara cruises work tirelessly to make sure every ship feels like your home at sea. Boasting an incredible selection of complimentary amenities included in your fare from gratuities, non-alcoholic and select alcoholic beverages, as well as shuttle service to and from port (when necessary), Azamara have gone the extra mile to ensure your stay is as stress-free as possible. Set sail on your next Azamara voyage in opulence with almost everything included in your fare.
Impeccable choice of staterooms and suites
While the destination is always the focus for every voyage, Azamara cruises have also ensured that your stateroom or suite will always be luxurious. Boasting an abundance of space, 24-hour room service, and thoughtfully placed complimentary amenities, your lodging has all you need for a decadent stay. Moreover, guests searching for an enhanced level of luxury can book one of their extravagant suites. Offering even more space, breath-taking ocean views, and helpful butler service, Azamara suites will make you feel like you're staying at a boutique hotel!
Azamara Cruises FAQ's
Are drinks included on Azamara cruises?
Non-alcoholic beverages and select alcoholic beverages including spirits, beers, and wines come complimentary with your fare on Azamara cruises. For an additional cost, you have access to a plethora of world-famous alcoholic and non-alcoholic brands across the entire ship. Moreover, there are additional packages such as the Wine Lover package which are perfect for those who consider themselves to be a wine connoisseur.
Do Azamara cruises have formal nights?
Azamara cruises do not have formal nights, with the cruise line stating that formal evening wear is not expected nor required. Nevertheless, if you wish to dress up for a special occasion amongst your friends or just want to show off that new dress you've been dying to put on, you are more than happy to do so. Holiday your way whenever you're Azamara cruises!
Is Azamara a luxury cruise line?
Azamara cruises are considered to be a luxury cruise line, offering world-class service, delectable cuisine, and magnificent onshore excursions that easily make them stand out from the crowd. Boasting award-winning itineraries to destinations far and wide, you can book with Azamara cruises worry-free knowing that every sailing with them is destined to be a comfortable and grand adventure.
What Azamara cruise line ships visit Australia?
Two Azamara cruise ships have voyages that depart throughout the year depart from cities across Australia. These are:
Azamara Pursuit
Azamara Journey
Azamara cruises depart from Australia in the following cities:
Brisbane
Sydney
Perth (Fremantle)
Embark on phenomenal Australia or New Zealand intensive voyages with Azamara cruises, with these 16 to 18 night itineraries sailing to places such as Milford Sound, Cairns, and Kangaroo Island. With luxury at every moment and activities that promise excitement throughout the entire trip, hop on an Azamara cruise ship and set sail to adventure no.
Discover the best Azamara cruise deals here at Cruise Guru
For the best Azamara cruise deals online, there is no better place to go than Cruise Guru. With thousands of Azamara cruises on offer all year long and at the lowest prices, you can be sure to find a deal that is perfect for you. Add this to our exclusive Cruise Guru bonuses and discounts, booking your next Azamara cruise has never been easier than with us. From incredible Azamara last minute cruises to outrageous Azamara cruise deals, start packing your bags purchase a voyage with us today!
Need help finding Azamara last minute cruises? Contact us today
With decades of experience helping thousands of customers to find the best prices on cruises they love, we are more than ready to assist you in booking the right voyage. Contact us now by either calling us on 13 13 03 or completing a call back form. One of our marvellous cruise consultants will promptly be on the line, ready to answer any question you may have. Book your next Azamara cruise with ease through Cruise Guru!
To receive the latest news and information on breaking flash sales, popular itineraries from your favourite cruise lines and exclusive Cruise Guru offers, be sure to follow our Facebook, Twitter, and Instagram pages. Bringing to you the lowest prices on Azamara sailings to destination across the globe, grab a bargain with Cruise Guru, and start planning your next grand adventure now.
Need help? Call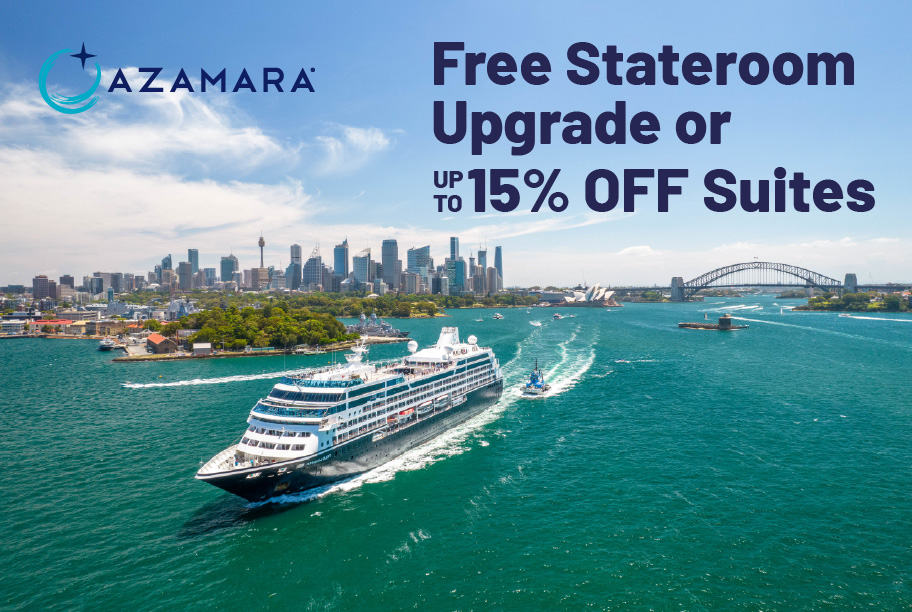 FREE STATEROOM UPGRADE
Book now to enjoy a free stateroom upgrade with Azamara or choose savings up to 15% off Suites. Book now before you miss out*
View Now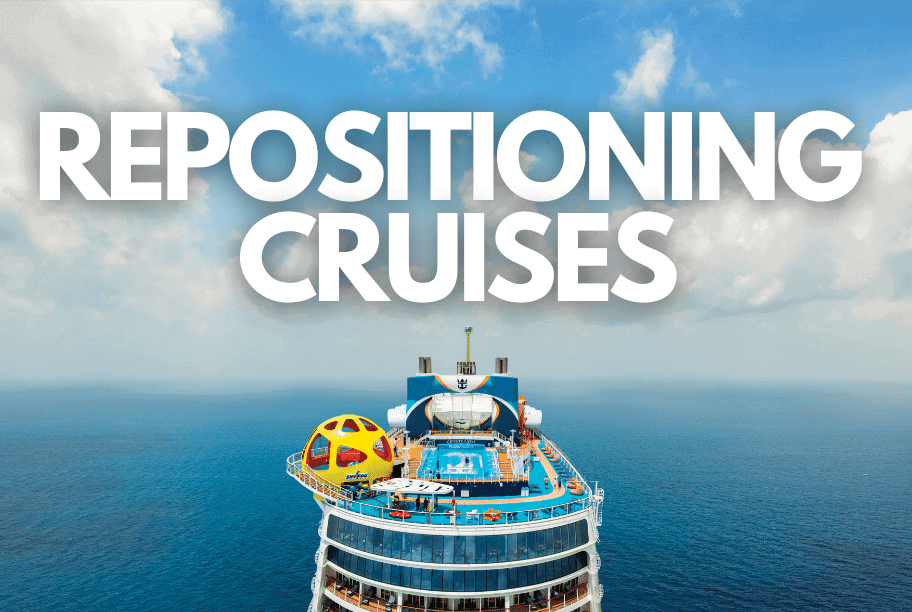 REPOSITIONING CRUISE DEALS
Offering unique itineraries between Australia and Asia, Hawaii, and mainland USA/Canada, these popular cruises have limited cabins and do sell fast!
View Now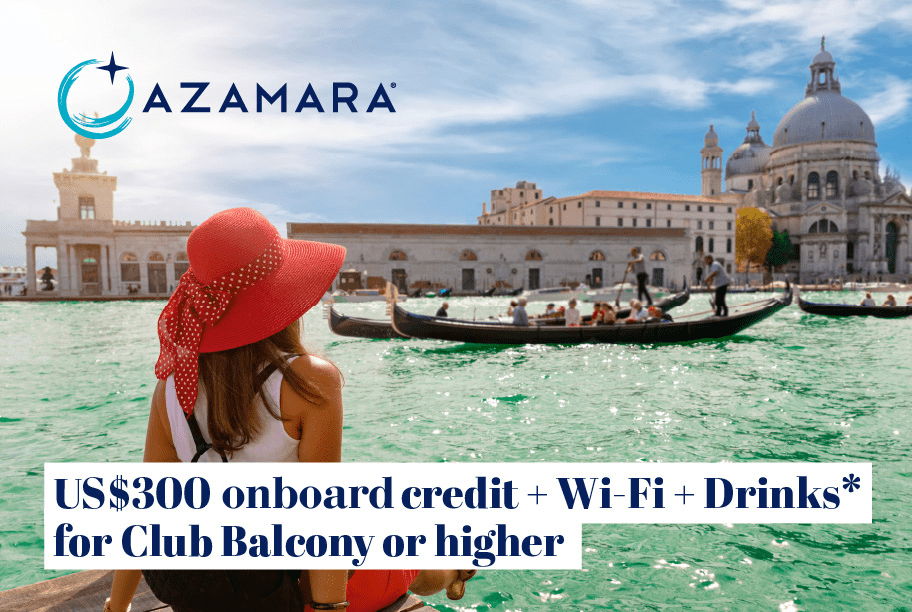 AZAMARA BONUS OFFERS
Book early in a Club Balcony cabin or higher for bonus benefits! Includes onboard credit, Wi-Fi and a Premium Beverage Package*.
View Now
Included with your cruise fare
AzAmazing evenings – a complimentary private, bespoke event where you can experience the best of a local culture (not available on all itineraries)
Gratuities
Self-Service laundry
Select standard spirits, international beers, cocktails and wines
Bottled water, soft drink, specialty coffees and teas
Complimentary shuttle service to and from most port communities
24 hour room service
*Inclusions are subject to change at any time