Overview
Cruises
Inclusions
Ships
Destination
Best Deals
Enjoy exclusive discounts* when you book with Cruise Guru.
Looking for a great Costa deal?  Check out Costa cruises under $500pp* or under $1,000pp*.
With so much choice available you could start by viewing Cruise Guru's Top Picks for Costa Cruises!  Alternatively you could look at cruises from Savona, Costa Cruises' main homeport; cruises from Rome, Italy's most popular departure port, or use our Cruise Finder tool to help you locate your perfect Costa cruise. *Terms and conditions apply.
Costa Cruises in Asia
Costa's Asian itineraries primarily depart from Japan and Singapore, including popular 7 to 14 night round trip sailings from Singapore visiting Malaysia, Thailand and Cambodia on Costa Fortuna.
Europe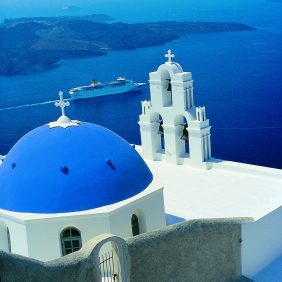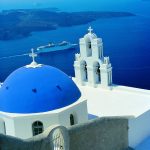 Being an Italian based cruise line, Costa Cruises has one of the most extensive range of cruises available in Europe. Costa voyages through the Mediterranean offer a plethora of options from Rome, Barcelona, Venice as well as cruises from Savona, cruises from Naples and cruises from Bari to such idyllic destinations as the Adriatic or Dalmatian coasts and the Balearic or Greek islands. Costa Cruises also offers an extensive range of cruises from Marseille.
Costa itineraries in Northern Europe depart from Stockholm, Ijmuiden in the Netherlands or a number of different ports in Germany offering Baltic Sea and Norwegian fjord cruises.
Middle East and Africa
Costa cruises from Dubai and Abu Dhabi to the Persian Gulf offering round trip itineraries visiting Muscat and Sir Bani Yas Island.  In addition, setting sail from Port Louis in the Indian Ocean, Costa's Seychelles and Madagascar cruises give their guests the opportunity to visit gorgeous beaches and tropical and exotic towns and cities, destinations maybe once only dreamed of now made reality in the form of a cruise holiday.
Caribbean
From December to April each year, Costa brings a number of ships into the tropical waters of the Caribbean.  Itineraries range in duration between 7 and 20 nights and while most of these itineraries depart from Pointe-a-Pitre in Guadeloupe or La Romana in the Dominican Republic, there are a small number of departures that leave from the slightly more accessible (for Australians) Fort Lauderdale.
World Cruising
Ready to see the world through Costa's eyes?  Costa Deliziosa will have the honour of operating the 2020 and 2021 world cruise.  View our World Cruises page for more information.
Included in your cruise fare
All onboard meals in the main dining room or buffet
A selection of onboard entertainment
Use of the fitness facilities and gym classes
Kids Club facilities
Included when you book a suite
Exclusive VIP area in the check in terminal
Personal valet
A basket of assorted fruit replenished daily
A bottle of sparkling wine
'Intenditore' beverage package including unlimited drinks priced up to €9 (excluding World Cruise bookings)
A restaurant reserved for suite guests
*Inclusions are subject to change at any time