Starting Price, Per Night*
Endless adventure awaits on Costa Cruises
Discover your favourite destinations at an affordable price by booking a voyage with Costa cruises! Adventure is only moments away on a Costa cruise, offering a splendid choice of itineraries that are sure to impress every kind of explorer. Whether you're a first-time cruiser or a well-travelled veteran, Costa cruises will have you sailing to unforgettable bucket-list destinations in Europe, South America, and Asia. Boasting a plethora of exciting activities and things to do, every Costa cruise ship will keep you more than busy on every part of the journey. At amazingly low prices, join the fun today and start organising your next voyage with a Costa cruise.
Costa Cruises Destinations
Costa Cruises in Asia
Costa's Asian itineraries primarily depart from Japan and Singapore, including popular 7 to 14 night round trip sailings from Singapore visiting Malaysia, Thailand and Cambodia on Costa Fortuna.
Europe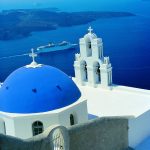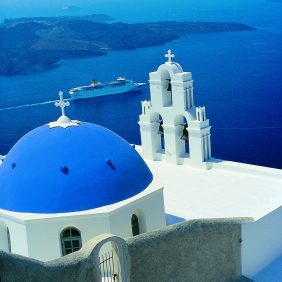 Being an Italian based cruise line, Costa Cruises has one of the most extensive range of cruises available in Europe. Costa voyages through the Mediterranean offer a plethora of options from Rome, Barcelona, Venice as well as cruises from Savona, cruises from Naples and cruises from Bari to such idyllic destinations as the Adriatic or Dalmatian coasts and the Balearic or Greek islands. Costa Cruises also offers an extensive range of cruises from Marseille.
Costa itineraries in Northern Europe depart from Stockholm, Ijmuiden in the Netherlands or a number of different ports in Germany offering Baltic Sea and Norwegian fjord cruises.
Middle East and Africa
Costa cruises from Dubai and Abu Dhabi to the Persian Gulf offering round trip itineraries visiting Muscat and Sir Bani Yas Island.  In addition, setting sail from Port Louis in the Indian Ocean, Costa's Seychelles and Madagascar cruises give their guests the opportunity to visit gorgeous beaches and tropical and exotic towns and cities, destinations maybe once only dreamed of now made reality in the form of a cruise holiday.
Caribbean
From December to April each year, Costa brings a number of ships into the tropical waters of the Caribbean.  Itineraries range in duration between 7 and 20 nights and while most of these itineraries depart from Pointe-a-Pitre in Guadeloupe or La Romana in the Dominican Republic, there are a small number of departures that leave from the slightly more accessible (for Australians) Fort Lauderdale.
World Cruising
Ready to see the world through Costa's eyes?  Costa Deliziosa will have the honour of operating the 2021 world cruise.  View our World Cruises page for more information.
Why book with Costa Cruises
Unforgettable adventure at an affordable price!
If you're trying to book a holiday with your friends or family and are on a tight budget, Costa cruises will likely be your best option! Offering marvellous itineraries in popular destinations in the Mediterranean, Caribbean, South America, and more, often at a cheaper price than the competitors, you'll be hard-pressed to find a better deal. Plus, with Cruise Guru's exclusive deals and discounts, booking a Costa cruise might be your best decision yet. Moreover, with all the essentials such as dining, entertainment, and spacious accommodation included, you will never feel like you're missing out!
Vibrant energy throughout the ship
Costa cruises have a brilliant and undeniably fun energy throughout many of the entertainment venues of every ship. If you're the type of traveller who absolutely loves high-energy fun with plenty of live music and dance, Costa cruises are perfect for you. From their riveting onboard live entertainment productions to their bouncing bars and lounges, the fun will never stop whenever you're on a Costa cruise.
Impeccable service
What stands out about Costa cruises is the wonderful staff on every single ship. Pleasant, caring, and attentive, you can sail to your dream destination stress-free knowing that you have people who will truly provide you with quality service for your entire voyage. From the moment you arrive till the time you disembark for the last time, Costa will take care of anything you need or ask for.
Costa Cruises FAQ's
How many ships do Costa Cruises have?
Costa cruises currently command an impressive fleet of 16 ships. From the extraordinary Costa Firenze to the magnificent Costa neoRiviera, every single ship from Costa cruises has all the essentials for a holiday that is jam-packed with adventure. Journeying to destinations across the globe, be sure to book your next holiday with Costa cruises!
Who owns Costa Cruise Lines?
Since 2000, Costa cruises have been a subsidiary to the Carnival Corporation & plc. Costa cruises are in great company, with other subsidiaries including Carnival Cruises, Princess Cruises, P&O Cruises Australia, and many more!
Is food included on Costa Cruises?
Yes! Every Costa cruise, no matter the destination, will have food included in your fare for your entire voyage. Whether its breakfast, lunch, dinner or any little snack in between, you get a delightful choice of food included in your fare. Simply saunter on over to their buffet or main dining room and grab your favourite meals!
For an additional cost, Costa cruise ships have an amazing selection of specialty restaurants that are sure to tantalise your tastebuds. From the entertaining thrills of teppanyaki to authentic Italian pizza, it might be worth spending a little for an undoubtedly delicious meal during your Costa cruise.
Score cheap Costa cruise tickets with Cruise Guru
Grab the most affordable deals on Costa cruises with none other than Cruise Guru. Offering hundreds of Costa cruise deals that sail to destinations across the globe, you'll find no better website to book your next voyage than here. Whether you want to sail to the Mediterranean or the Caribbean with Costa cruises, Cruise Guru promises to offer you the best price on your desired sailing every time. Grab your friends, pack your bags, and book your next extraordinary escape by booking a Costa cruise today!
Contact Us today for additional assistance on booking your Costa cruise
Here at Cruise Guru, we work night and day to ensure that your experience is smooth, problem-free, and with the best prices online for your favourite itineraries. Nevertheless, if you do need any help finding a deal that suits your budget or preferences, contact us! You can either complete a call back form or dial up 13 13 03 and one of our helpful cruise consultants will be on the other side helping you every step of the way. Find your next relaxing getaway with the experts at Cruise Guru today.
Want to know about the newest cruise deals, offers, and news on cruise lines you love? Follow our Facebook, Twitter, and Instagram pages! We regularly update these social media channels with every announcement and cruise deal we hear about all the time. Whether you're in the market for cheap Costa cruises or any other cruise line, look to no other place than here at Cruise Guru.
Need help? Call
Included in your cruise fare
All onboard meals in the main dining room or buffet
A selection of onboard entertainment
Use of the fitness facilities and gym classes
Kids Club facilities
Included when you book a suite
Exclusive VIP area in the check in terminal
Personal valet
A basket of assorted fruit replenished daily
A bottle of sparkling wine
'Intenditore' beverage package including unlimited drinks priced up to €9 (excluding World Cruise bookings)
A restaurant reserved for suite guests
*Inclusions are subject to change at any time