Overview
Cruises
Info
Inclusions
Ships
Destination
Promotions
Latest News
The keel of Costa's latest ship Costa Smeralda has been laid with its coin laying ceremony taking place on 4 July.  Costa Smeralda will be the first mass-market cruise ship that will be powered fully by liquefied natural gas, the world's cleanest burning fossil fuel.  The ship, currently being built in the Meyer shipyard in Turku, will be entering into service in October 2019 offering cruises from such European ports as Barcelona, Rome, Savona and Marseille.
Costa Atlantica and Costa Mediterranea are leaving the fleet and will be moving to a new sister brand in Costa's parent company, Carnival Corporation, which will be based out of China.  Costa Atlantica is due to make her final cruise under the Costa flag in late 2019, while Costa Mediterranea's final cruising date is yet to be determined.
Best Deals
Enjoy exclusive discounts* when you book with Cruise Guru.
Looking for a great Costa deal?  Check out Costa cruises under $500pp* or under $1,000pp*.
With so much choice available you could start by viewing Cruise Guru's Top Picks for Costa Cruises!  Alternatively you could look at cruises from Savona, Costa Cruises' main homeport; cruises from Rome, Italy's most popular departure port, or use our Cruise Finder tool to help you locate your perfect Costa cruise. *Terms and conditions apply.
Costa Cruises in Asia
Costa's Asian itineraries primarily depart from Japan and Singapore, including popular 7 to 14 night round trip sailings from Singapore visiting Malaysia, Thailand and Cambodia on Costa Fortuna.
Europe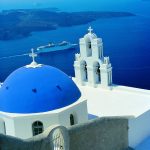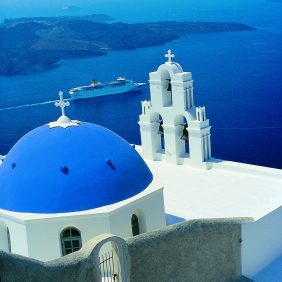 Being an Italian based cruise line, Costa Cruises has one of the most extensive range of cruises available in Europe. Costa voyages through the Mediterranean offer a plethora of options from Rome, Barcelona, Venice as well as cruises from Savona, cruises from Naples and cruises from Bari to such idyllic destinations as the Adriatic or Dalmatian coasts and the Balearic or Greek islands. Costa Cruises also offers an extensive range of cruises from Marseille.
Costa itineraries in Northern Europe depart from Stockholm, Ijmuiden in the Netherlands or a number of different ports in Germany offering Baltic Sea and Norwegian fjord cruises.
Middle East and Africa
Costa cruises from Dubai and Abu Dhabi to the Persian Gulf offering round trip itineraries visiting Muscat and Sir Bani Yas Island.  In addition, setting sail from Port Louis in the Indian Ocean, Costa's Seychelles and Madagascar cruises give their guests the opportunity to visit gorgeous beaches and tropical and exotic towns and cities, destinations maybe once only dreamed of now made reality in the form of a cruise holiday.
Caribbean
From December to April each year, Costa brings a number of ships into the tropical waters of the Caribbean.  Itineraries range in duration between 7 and 20 nights and while most of these itineraries depart from Pointe-a-Pitre in Guadeloupe or La Romana in the Dominican Republic, there are a small number of departures that leave from the slightly more accessible (for Australians) Fort Lauderdale.
World Cruising
Ready to see the world through Costa's eyes?  Costa Deliziosa will have the honour of operating the 2020 and 2021 world cruise.  View our World Cruises page for more information.
Date
Cruise
Ship
Cruise Line
Dep Port
Destination
Ports of Call
Inside
Inside
Oceanview
Oceanview
Balcony
Balcony
Suite
Suite
Save up to*
22 May 20
11 Night Mediterranean Cruise
Costa Victoria
Costa Cruise Lines
Savona (Genoa)
Mediterranean
Show
$1,682
$153
Select
02 Jun 20
11 Night Mediterranean Cruise
Costa Victoria
Costa Cruise Lines
Savona (Genoa)
Mediterranean
Show
$1,809
$164
$2,306
$210
$2,745
$250
$2,921
$266
Select
13 Jun 20
11 Night Mediterranean Cruise
Costa Victoria
Costa Cruise Lines
Savona (Genoa)
Mediterranean
Show
$1,985
$180
$2,316
$211
$2,921
$266
Select
24 Jun 20
11 Night Mediterranean Cruise
Costa Victoria
Costa Cruise Lines
Savona (Genoa)
Mediterranean
Show
$1,907
$173
$2,238
$203
Select
05 Jul 20
11 Night Mediterranean Cruise
Costa Victoria
Costa Cruise Lines
Savona (Genoa)
Mediterranean
Show
$2,063
$188
$2,404
$219
$2,921
$266
Select
16 Jul 20
11 Night Mediterranean Cruise
Costa Victoria
Costa Cruise Lines
Savona (Genoa)
Mediterranean
Show
$2,228
$203
$2,560
$233
$3,077
$280
Select
07 Aug 20
11 Night Mediterranean Cruise
Costa Victoria
Costa Cruise Lines
Savona (Genoa)
Mediterranean
Show
$2,462
$224
$2,794
$254
$3,311
$301
Select
18 Aug 20
11 Night Mediterranean Cruise
Costa Victoria
Costa Cruise Lines
Savona (Genoa)
Mediterranean
Show
$2,228
$203
$2,560
$233
$3,233
$294
Select
29 Aug 20
11 Night Mediterranean Cruise
Costa Victoria
Costa Cruise Lines
Savona (Genoa)
Mediterranean
Show
$2,141
$195
$2,482
$226
$3,077
$280
$3,252
$296
Select
27 Jul 20
11 Night Mediterranean Cruise
Costa Victoria
Costa Cruise Lines
Savona (Genoa)
Mediterranean
Show
$2,228
$203
$2,560
$233
$3,077
$280
Select
21 Dec 19
14 Night Indian Ocean Cruise
Costa Mediterranea
Costa Cruise Lines
Port Louis
Africa
Show
$3,226
$230
$3,664
$262
$4,123
$294
Select
04 Jan 20
14 Night Indian Ocean Cruise
Costa Mediterranea
Costa Cruise Lines
Port Louis
Africa
Show
$2,299
$164
$2,748
$196
$3,274
$234
$4,571
$327
Select
18 Jan 20
14 Night Indian Ocean Cruise
Costa Mediterranea
Costa Cruise Lines
Port Louis
Africa
Show
$2,290
$164
$2,738
$196
$3,265
$233
$4,561
$326
Select
01 Feb 20
14 Night Indian Ocean Cruise
Costa Mediterranea
Costa Cruise Lines
Port Louis
Africa
Show
$2,602
$186
$3,050
$218
$3,577
$255
$4,873
$348
Select
15 Feb 20
14 Night Indian Ocean Cruise
Costa Mediterranea
Costa Cruise Lines
Port Louis
Africa
Show
$2,699
$193
$3,079
$220
$3,606
$258
Select
29 Feb 20
14 Night Indian Ocean Cruise
Costa Mediterranea
Costa Cruise Lines
Port Louis
Africa
Show
$2,338
$167
$2,719
$194
$3,245
$232
Select
19 Dec 19
14 Night Indian Ocean Cruise
Costa Mediterranea
Costa Cruise Lines
St. Denis
Africa
Show
$2,923
$209
$3,362
$240
$3,898
$278
Select
02 Jan 20
14 Night Indian Ocean Cruise
Costa Mediterranea
Costa Cruise Lines
Reunion Island
Africa
Show
$1,773
$127
$2,221
$159
$2,748
$196
$4,503
$322
Select
16 Jan 20
14 Night Indian Ocean Cruise
Costa Mediterranea
Costa Cruise Lines
St Denis
Africa
Show
$1,773
$127
$2,221
$159
$2,748
$196
$4,045
$289
Select
27 Feb 20
14 Night Indian Ocean Cruise
Costa Mediterranea
Costa Cruise Lines
Reunion Island
Africa
Show
$1,773
$127
$2,221
$159
$2,748
$196
$4,045
$289
Select
21 Nov 20
14 Night Pacific Asia Cruise
Costa Mediterranea
Costa Cruise Lines
Singapore
Far East
Show
$1,118
$80
$1,654
$118
$2,102
$150
$4,384
$313
Select
05 Dec 20
14 Night Pacific Asia Cruise
Costa Mediterranea
Costa Cruise Lines
Singapore
Far East
Show
$1,196
$85
$1,576
$113
$1,946
$139
$3,965
$283
Select
19 Dec 20
14 Night Pacific Asia Cruise
Costa Mediterranea
Costa Cruise Lines
Singapore
Far East
Show
$1,527
$109
$1,907
$136
$2,239
$160
$4,296
$307
Select
02 Jan 21
14 Night Pacific Asia Cruise
Costa Mediterranea
Costa Cruise Lines
Singapore
Far East
Show
$1,059
$76
$1,595
$114
$2,024
$145
$3,906
$279
Select
16 Jan 21
14 Night Pacific Asia Cruise
Costa Mediterranea
Costa Cruise Lines
Singapore
Far East
Show
$962
$69
$1,498
$107
$1,946
$139
$3,809
$272
Select
30 Jan 21
14 Night Pacific Asia Cruise
Costa Mediterranea
Costa Cruise Lines
Singapore
Far East
Show
$1,010
$72
$1,547
$110
$1,976
$141
$3,857
$276
Select
13 Feb 21
14 Night Pacific Asia Cruise
Costa Mediterranea
Costa Cruise Lines
Singapore
Far East
Show
$1,059
$76
$1,595
$114
$2,005
$143
$4,140
$296
Select
27 Feb 21
14 Night Pacific Asia Cruise
Costa Mediterranea
Costa Cruise Lines
Singapore
Far East
Show
$1,059
$76
$1,595
$114
$2,005
$143
$3,906
$279
Select
19 Sep 20
6 Night Mediterranean Cruise
Costa Mediterranea
Costa Cruise Lines
Bari
Mediterranean
Show
$1,046
$174
$1,202
$200
$1,397
$233
$1,933
$322
Select
30 May 20
7 Night Mediterranean Cruise
Costa Mediterranea
Costa Cruise Lines
Bari
Mediterranean
Show
$1,486
$212
$1,691
$242
$2,325
$332
Select
06 Jun 20
7 Night Mediterranean Cruise
Costa Mediterranea
Costa Cruise Lines
Bari
Mediterranean
Show
$1,301
$186
$1,486
$212
$1,701
$243
$2,334
$333
Select
13 Jun 20
7 Night Mediterranean Cruise
Costa Mediterranea
Costa Cruise Lines
Bari
Mediterranean
Show
$1,272
$182
$1,457
$208
$1,662
$237
$2,295
$328
Select
20 Jun 20
7 Night Mediterranean Cruise
Costa Mediterranea
Costa Cruise Lines
Bari
Mediterranean
Show
$1,272
$182
$1,457
$208
$1,662
$237
$2,295
$328
Select
27 Jun 20
7 Night Mediterranean Cruise
Costa Mediterranea
Costa Cruise Lines
Bari
Mediterranean
Show
$1,272
$182
$1,457
$208
$1,662
$237
$2,295
$328
Select
04 Jul 20
7 Night Mediterranean Cruise
Costa Mediterranea
Costa Cruise Lines
Bari
Mediterranean
Show
$1,359
$194
$1,554
$222
$1,759
$251
$2,393
$342
Select
11 Jul 20
7 Night Mediterranean Cruise
Costa Mediterranea
Costa Cruise Lines
Bari
Mediterranean
Show
$1,359
$194
$1,554
$222
$1,759
$251
$2,393
$342
Select
18 Jul 20
7 Night Mediterranean Cruise
Costa Mediterranea
Costa Cruise Lines
Bari
Mediterranean
Show
$1,408
$201
$1,603
$229
$1,808
$258
$2,442
$349
Select
25 Jul 20
7 Night Mediterranean Cruise
Costa Mediterranea
Costa Cruise Lines
Bari
Mediterranean
Show
$1,408
$201
$1,603
$229
$1,808
$258
$2,442
$349
Select
01 Aug 20
7 Night Mediterranean Cruise
Costa Mediterranea
Costa Cruise Lines
Bari
Mediterranean
Show
$1,632
$233
$1,827
$261
$2,032
$290
$2,666
$381
Select
08 Aug 20
7 Night Mediterranean Cruise
Costa Mediterranea
Costa Cruise Lines
Bari
Mediterranean
Show
$1,632
$233
$1,827
$261
$2,032
$290
$2,666
$381
Select
15 Aug 20
7 Night Mediterranean Cruise
Costa Mediterranea
Costa Cruise Lines
Bari
Mediterranean
Show
$1,701
$243
$1,886
$269
$2,091
$299
$2,724
$389
Select
22 Aug 20
7 Night Mediterranean Cruise
Costa Mediterranea
Costa Cruise Lines
Bari
Mediterranean
Show
$1,652
$236
$1,837
$262
$2,042
$292
$2,676
$382
Select
29 Aug 20
7 Night Mediterranean Cruise
Costa Mediterranea
Costa Cruise Lines
Bari
Mediterranean
Show
$1,574
$225
$1,759
$251
$1,964
$281
$2,598
$371
Select
05 Sep 20
7 Night Mediterranean Cruise
Costa Mediterranea
Costa Cruise Lines
Bari
Mediterranean
Show
$1,574
$225
$1,759
$251
$1,964
$281
$2,598
$371
Select
12 Sep 20
7 Night Mediterranean Cruise
Costa Mediterranea
Costa Cruise Lines
Bari
Mediterranean
Show
$1,408
$201
$1,603
$229
$1,808
$258
$2,442
$349
Select
19 Sep 20
7 Night Mediterranean Cruise
Costa Mediterranea
Costa Cruise Lines
Bari
Mediterranean
Show
$1,252
$179
$1,447
$207
$1,652
$236
Select
10 Apr 20
4 Night Mediterranean Cruise
Costa Mediterranea
Costa Cruise Lines
Venice
Mediterranean
Show
$802
$201
$900
$225
$997
$249
$1,329
$332
Select
17 Dec 19
7 Night Pacific Asia Cruise
Costa Fortuna
Costa Cruise Lines
Singapore
Far East
Show
$589
$84
$901
$129
$1,125
$161
Select
14 Jan 20
7 Night Pacific Asia Cruise
Costa Fortuna
Costa Cruise Lines
Singapore
Far East
Show
$901
$129
$1,213
$173
$1,437
$205
$2,052
$293
Select
28 Jan 20
7 Night Pacific Asia Cruise
Costa Fortuna
Costa Cruise Lines
Singapore
Far East
Show
$901
$129
$1,194
$171
$1,418
$203
$1,808
$258
Select
11 Feb 20
7 Night Pacific Asia Cruise
Costa Fortuna
Costa Cruise Lines
Singapore
Far East
Show
$901
$129
$1,194
$171
$1,418
$203
$1,808
$258
Select
25 Feb 20
7 Night Pacific Asia Cruise
Costa Fortuna
Costa Cruise Lines
Singapore
Far East
Show
$979
$140
$1,272
$182
$1,496
$214
$2,110
$301
Select
10 Dec 19
7 Night Pacific Asia Cruise
Costa Fortuna
Costa Cruise Lines
Singapore
Far East
Show
$696
$99
$1,008
$144
$1,233
$176
Select
21 Jan 20
7 Night Pacific Asia Cruise
Costa Fortuna
Costa Cruise Lines
Singapore
Far East
Show
$1,096
$157
$1,389
$198
$1,613
$230
$2,003
$286
Select
04 Feb 20
7 Night Pacific Asia Cruise
Costa Fortuna
Costa Cruise Lines
Singapore
Far East
Show
$979
$140
$1,272
$182
$1,496
$214
$1,886
$269
Select
18 Feb 20
7 Night Pacific Asia Cruise
Costa Fortuna
Costa Cruise Lines
Singapore
Far East
Show
$979
$140
$1,272
$182
$1,496
$214
$2,188
$313
Select
03 Mar 20
7 Night Pacific Asia Cruise
Costa Fortuna
Costa Cruise Lines
Singapore
Far East
Show
$979
$140
$1,272
$182
Select
30 Dec 19
7 Night Pacific Asia Cruise
Costa Fortuna
Costa Cruise Lines
Singapore
Far East
Show
$1,047
$150
$1,340
$191
$1,574
$225
Select
06 Jan 20
8 Night Pacific Asia Cruise
Costa Fortuna
Costa Cruise Lines
Singapore
Far East
Show
$1,067
$133
$1,350
$169
$1,584
$198
$2,267
$283
Select
28 Jan 20
14 Night Pacific Asia Cruise
Costa Fortuna
Costa Cruise Lines
Singapore
Far East
Show
$1,420
$101
$1,966
$140
$2,366
$169
$5,008
$358
Select
11 Feb 20
14 Night Pacific Asia Cruise
Costa Fortuna
Costa Cruise Lines
Singapore
Far East
Show
$1,537
$110
$2,112
$151
$2,512
$179
$4,111
$294
Select
10 Dec 19
14 Night Pacific Asia Cruise
Costa Fortuna
Costa Cruise Lines
Singapore
Far East
Show
$913
$65
$1,508
$108
$1,907
$136
Select
21 Jan 20
14 Night Pacific Asia Cruise
Costa Fortuna
Costa Cruise Lines
Singapore
Far East
Show
$1,449
$104
$1,995
$143
$2,395
$171
Select
24 Dec 19
13 Night Pacific Asia Cruise
Costa Fortuna
Costa Cruise Lines
Singapore
Far East
Show
$1,605
$123
$2,161
$166
Select
30 Dec 19
15 Night Pacific Asia Cruise
Costa Fortuna
Costa Cruise Lines
Singapore
Far East
Show
$1,313
$88
$1,995
$133
$2,395
$160
$3,984
$266
Select
06 Jan 20
15 Night Pacific Asia Cruise
Costa Fortuna
Costa Cruise Lines
Singapore
Far East
Show
$1,322
$88
$1,917
$128
$2,297
$153
$3,799
$253
Select
16 Apr 20
14 Night Mediterranean Cruise
Costa Fortuna
Costa Cruise Lines
Barcelona
Mediterranean
Show
$2,024
$145
$2,307
$165
Select
14 Apr 20
14 Night Mediterranean Cruise
Costa Fortuna
Costa Cruise Lines
Savona (Genoa)
Mediterranean
Show
$3,038
$217
$3,399
$243
Select
22 May 20
9 Night North Europe Cruise
Costa Fortuna
Costa Cruise Lines
Ijmuiden
Europe - Northern
Show
$980
$109
$1,662
$185
$2,296
$255
$2,783
$309
Select
31 May 20
9 Night North Europe Cruise
Costa Fortuna
Costa Cruise Lines
Ijmuiden
Europe - Northern
Show
$1,223
$136
$1,896
$211
$2,530
$281
$3,027
$336
Select
27 Sep 20
12 Night North Europe Cruise
Costa Fortuna
Costa Cruise Lines
Ijmuiden
Europe - Northern
Show
$1,331
$111
$1,682
$140
$2,160
$180
$2,521
$210
Select
13 Sep 20
14 Night North Europe Cruise
Costa Fortuna
Costa Cruise Lines
Ijmuiden
Europe - Northern
Show
$2,229
$159
$3,019
$216
$3,731
$266
$4,569
$326
Select
18 Jun 20
14 Night North Europe Cruise
Costa Fortuna
Costa Cruise Lines
Ijmuiden
Europe - Northern
Show
$3,097
$221
$3,896
$278
$4,608
$329
$5,593
$399
Select
30 Apr 20
8 Night North Europe Cruise
Costa Fortuna
Costa Cruise Lines
Barcelona
Europe - Northern
Show
$941
$118
$1,223
$153
$1,604
$200
$2,315
$289
Select
21 May 20
9 Night North Europe Cruise
Costa Fortuna
Costa Cruise Lines
Bremerhaven
Europe - Northern
Show
$980
$109
$1,662
$185
$2,296
$255
$2,783
$309
Select
30 May 20
9 Night North Europe Cruise
Costa Fortuna
Costa Cruise Lines
Bremerhaven
Europe - Northern
Show
$1,223
$136
$1,896
$211
$2,530
$281
$3,027
$336
Select
26 Sep 20
13 Night North Europe Cruise
Costa Fortuna
Costa Cruise Lines
Bremerhaven
Europe - Northern
Show
$1,459
$112
$1,839
$141
$2,346
$180
$2,736
$210
Select
07 May 20
14 Night North Europe Cruise
Costa Fortuna
Costa Cruise Lines
Hamburg
Europe - Northern
Show
$2,229
$159
$3,097
$221
$3,848
$275
Select
12 Sep 20
14 Night North Europe Cruise
Costa Fortuna
Costa Cruise Lines
Bremerhaven
Europe - Northern
Show
$2,229
$159
$3,019
$216
$3,731
$266
$4,569
$326
Select
17 Jun 20
14 Night North Europe Cruise
Costa Fortuna
Costa Cruise Lines
Bremerhaven
Europe - Northern
Show
$3,097
$221
$4,179
$299
$4,969
$355
Select
28 Apr 20
9 Night North Europe Cruise
Costa Fortuna
Costa Cruise Lines
Savona (Genoa)
Europe - Northern
Show
$1,028
$114
$1,350
$150
$1,769
$197
$3,359
$373
Select
28 Apr 20
10 Night North Europe Cruise
Costa Fortuna
Costa Cruise Lines
Savona (Genoa)
Europe - Northern
Show
$1,116
$112
$1,467
$147
$1,945
$194
$2,306
$231
Select
10 Mar 20
9 Night Pacific Asia Cruise
Costa Fortuna
Costa Cruise Lines
Singapore
Far East
Show
$1,292
$144
$1,672
$186
$1,955
$217
$2,413
$268
Select
19 Mar 20
21 Night Far East Cruise
Costa Fortuna
Costa Cruise Lines
Singapore
Transatlantic
Show
$1,568
$75
$2,036
$97
$2,650
$126
$4,357
$207
Select
10 Mar 20
30 Night Far East Cruise
Costa Fortuna
Costa Cruise Lines
Singapore
Transatlantic
Show
$1,880
$63
$2,543
$85
$3,421
$114
$5,858
$195
Select
09 Apr 20
5 Night Mediterranean Cruise
Costa Fortuna
Costa Cruise Lines
Savona (Genoa)
Mediterranean
Show
$744
$149
$910
$182
$1,075
$215
$1,261
$252
Select
11 Apr 20
5 Night Mediterranean Cruise
Costa Fortuna
Costa Cruise Lines
Tarragona
Mediterranean
Show
$744
$149
$910
$182
Select
09 Jun 20
9 Night North Europe Cruise
Costa Fortuna
Costa Cruise Lines
Ijmuiden
Europe - Northern
Show
$1,535
$171
$2,218
$246
$2,852
$317
$3,339
$371
Select
03 Aug 20
9 Night North Europe Cruise
Costa Fortuna
Costa Cruise Lines
Ijmuiden
Europe - Northern
Show
$2,013
$224
$2,696
$300
$3,329
$370
$3,817
$424
Select
21 Aug 20
9 Night North Europe Cruise
Costa Fortuna
Costa Cruise Lines
Ijmuiden
Europe - Northern
Show
$1,935
$215
$2,618
$291
$3,251
$361
$3,739
$415
Select
30 Aug 20
14 Night North Europe Cruise
Costa Fortuna
Costa Cruise Lines
Ijmuiden
Europe - Northern
Show
$2,463
$176
$3,263
$233
$3,974
$284
Select
08 Jun 20
9 Night North Europe Cruise
Costa Fortuna
Costa Cruise Lines
Bremerhaven
Europe - Northern
Show
$1,535
$171
$2,218
$246
$2,852
$317
$3,339
$371
Select
02 Aug 20
9 Night North Europe Cruise
Costa Fortuna
Costa Cruise Lines
Bremerhaven
Europe - Northern
Show
$2,013
$224
$2,696
$300
$3,329
$370
$3,817
$424
Select
11 Aug 20
9 Night North Europe Cruise
Costa Fortuna
Costa Cruise Lines
Bremerhaven
Europe - Northern
Show
$2,091
$232
$2,774
$308
$3,407
$379
$3,895
$433
Select
20 Aug 20
9 Night North Europe Cruise
Costa Fortuna
Costa Cruise Lines
Bremerhaven
Europe - Northern
Show
$1,935
$215
$2,618
$291
$3,251
$361
$3,739
$415
Select
29 Aug 20
14 Night North Europe Cruise
Costa Fortuna
Costa Cruise Lines
Bremerhaven
Europe - Northern
Show
$2,463
$176
$3,263
$233
$3,974
$284
Select
12 Aug 20
9 Night North Europe Cruise
Costa Fortuna
Costa Cruise Lines
Ijmuiden
Europe - Northern
Show
$2,091
$232
$2,774
$308
$3,407
$379
$3,895
$433
Select
01 Jul 20
10 Night North Europe Cruise
Costa Fortuna
Costa Cruise Lines
Bremerhaven
Europe - Northern
Show
$1,799
$180
$2,559
$256
$3,261
$326
$3,817
$382
Select
23 Jul 20
10 Night North Europe Cruise
Costa Fortuna
Costa Cruise Lines
Bremerhaven
Europe - Northern
Show
$2,042
$204
$2,783
$278
$3,495
$350
$4,031
$403
Select
02 Jul 20
10 Night North Europe Cruise
Costa Fortuna
Costa Cruise Lines
Ijmuiden
Europe - Northern
Show
$1,799
$180
$2,559
$256
$3,261
$326
$3,817
$382
Select
24 Jul 20
10 Night North Europe Cruise
Costa Fortuna
Costa Cruise Lines
Ijmuiden
Europe - Northern
Show
$2,042
$204
$2,783
$278
$3,495
$350
$4,031
$403
Select
12 Jul 20
12 Night North Europe Cruise
Costa Fortuna
Costa Cruise Lines
Ijmuiden
Europe - Northern
Show
$2,667
$222
$3,350
$279
$3,964
$330
Select
15 Apr 20
14 Night Mediterranean Cruise
Costa Fortuna
Costa Cruise Lines
Marseille
Mediterranean
Show
$2,180
$156
$2,541
$182
Select
27 Sep 20
11 Night North Europe Cruise
Costa Fortuna
Costa Cruise Lines
Ijmuiden
Europe - Northern
Show
$1,244
$113
$1,556
$141
$2,004
$182
$2,336
$212
Select
29 Apr 20
9 Night North Europe Cruise
Costa Fortuna
Costa Cruise Lines
Marseille
Europe - Northern
Show
$1,028
$114
$1,350
$150
$1,769
$197
$2,569
$285
Select
20 Dec 19
7 Night Caribbean Cruise
Costa Magica
Costa Cruise Lines
Pointe-a-Pitre
Caribbean
Show
$1,008
$144
$1,203
$172
$1,671
$239
Select
03 Jan 20
7 Night Caribbean Cruise
Costa Magica
Costa Cruise Lines
Pointe-a-Pitre
Caribbean
Show
$823
$118
$1,018
$145
$1,330
$190
$2,812
$402
Select
17 Jan 20
7 Night Caribbean Cruise
Costa Magica
Costa Cruise Lines
Pointe-a-Pitre
Caribbean
Show
$774
$111
$979
$140
$1,281
$183
$1,603
$229
Select
31 Jan 20
7 Night Caribbean Cruise
Costa Magica
Costa Cruise Lines
Pointe-a-Pitre
Caribbean
Show
$774
$111
$979
$140
$1,281
$183
$1,603
$229
Select
14 Feb 20
7 Night Caribbean Cruise
Costa Magica
Costa Cruise Lines
Pointe-a-Pitre
Caribbean
Show
$774
$111
$979
$140
$1,281
$183
$1,603
$229
Select
28 Feb 20
7 Night Caribbean Cruise
Costa Magica
Costa Cruise Lines
Pointe-a-Pitre
Caribbean
Show
$696
$99
$882
$126
$1,184
$169
$1,925
$275
Select
13 Mar 20
7 Night Caribbean Cruise
Costa Magica
Costa Cruise Lines
Pointe-a-Pitre
Caribbean
Show
$696
$99
$882
$126
$1,184
$169
$1,506
$215
Select
27 Dec 19
7 Night Caribbean Cruise
Costa Magica
Costa Cruise Lines
Pointe-a-Pitre
Caribbean
Show
$1,506
$215
$1,710
$244
$2,237
$320
Select
10 Jan 20
7 Night Caribbean - Eastern Cruise
Costa Magica
Costa Cruise Lines
Pointe-a-Pitre
Caribbean - Eastern
Show
$852
$122
$1,057
$151
$1,437
$205
$1,759
$251
Select
24 Jan 20
7 Night Caribbean - Eastern Cruise
Costa Magica
Costa Cruise Lines
Pointe-a-Pitre
Caribbean - Eastern
Show
$774
$111
$979
$140
$1,281
$183
$2,013
$288
Select
07 Feb 20
7 Night Caribbean - Eastern Cruise
Costa Magica
Costa Cruise Lines
Pointe-a-Pitre
Caribbean - Eastern
Show
$774
$111
$979
$140
$1,603
$229
Select
21 Feb 20
7 Night Caribbean Cruise
Costa Magica
Costa Cruise Lines
Pointe-a-Pitre
Caribbean
Show
$696
$99
$882
$126
$1,184
$169
$1,506
$215
Select
06 Mar 20
7 Night Caribbean - Eastern Cruise
Costa Magica
Costa Cruise Lines
Pointe-a-Pitre
Caribbean - Eastern
Show
$696
$99
$882
$126
$1,184
$169
$1,506
$215
Select
20 Dec 19
14 Night Caribbean Cruise
Costa Magica
Costa Cruise Lines
Pointe-a-Pitre
Caribbean
Show
$1,907
$136
$2,395
$171
$3,116
$223
$4,940
$353
Select
03 Jan 20
14 Night Caribbean Cruise
Costa Magica
Costa Cruise Lines
Pointe-a-Pitre
Caribbean
Show
$1,225
$87
$1,644
$117
$2,307
$165
$2,882
$206
Select
17 Jan 20
14 Night Caribbean Cruise
Costa Magica
Costa Cruise Lines
Pointe-a-Pitre
Caribbean
Show
$1,225
$87
$1,644
$117
$2,307
$165
$3,633
$260
Select
31 Jan 20
14 Night Caribbean Cruise
Costa Magica
Costa Cruise Lines
Pointe-a-Pitre
Caribbean
Show
$1,225
$87
$1,644
$117
$2,307
$165
$3,779
$270
Select
14 Feb 20
14 Night Caribbean Cruise
Costa Magica
Costa Cruise Lines
Pointe-a-Pitre
Caribbean
Show
$1,098
$78
$1,498
$107
$2,151
$154
Select
28 Feb 20
14 Night Caribbean Cruise
Costa Magica
Costa Cruise Lines
Pointe-a-Pitre
Caribbean
Show
$1,098
$78
$1,498
$107
$2,151
$154
$2,717
$194
Select
27 Dec 19
14 Night Caribbean Cruise
Costa Magica
Costa Cruise Lines
Pointe-a-Pitre
Caribbean
Show
$1,576
$113
$2,307
$165
Select
10 Jan 20
14 Night Caribbean - Eastern Cruise
Costa Magica
Costa Cruise Lines
Pointe-a-Pitre
Caribbean - Eastern
Show
$1,225
$87
$1,644
$117
$2,307
$165
$2,882
$206
Select
24 Jan 20
14 Night Caribbean - Eastern Cruise
Costa Magica
Costa Cruise Lines
Pointe-a-Pitre
Caribbean - Eastern
Show
$1,225
$87
$1,644
$117
$2,307
$165
$2,882
$206
Select
07 Feb 20
14 Night Caribbean Cruise
Costa Magica
Costa Cruise Lines
Pointe-a-Pitre
Caribbean
Show
$1,225
$87
$1,644
$117
$2,307
$165
$3,779
$270
Select
21 Feb 20
14 Night Caribbean Cruise
Costa Magica
Costa Cruise Lines
Pointe-a-Pitre
Caribbean
Show
$1,098
$78
$1,498
$107
$2,151
$154
$2,717
$194
Select
06 Mar 20
14 Night Caribbean - Eastern Cruise
Costa Magica
Costa Cruise Lines
Pointe-a-Pitre
Caribbean - Eastern
Show
$1,098
$78
$1,498
$107
$2,151
$154
Select
20 Mar 20
13 Night Transatlantic Cruise
Costa Magica
Costa Cruise Lines
Pointe-a-Pitre
Transatlantic
Show
$757
$58
$1,059
$81
$1,439
$111
$1,790
$138
Select
13 Mar 20
20 Night Transatlantic Cruise
Costa Magica
Costa Cruise Lines
Pointe-a-Pitre
Transatlantic
Show
$1,020
$51
$1,488
$74
$2,151
$108
$3,692
$185
Select
08 Dec 19
12 Night Transatlantic Cruise
Costa Magica
Costa Cruise Lines
Marseille
Transatlantic
Show
$698
$58
$1,117
$93
$1,341
$112
Select
21 Dec 20
7 Night Caribbean Cruise
Costa Magica
Costa Cruise Lines
La Romana
Caribbean
Show
$1,145
$164
$1,457
$208
$1,779
$254
$2,110
$301
Select
04 Jan 21
7 Night Caribbean Cruise
Costa Magica
Costa Cruise Lines
La Romana
Caribbean
Show
$716
$102
$921
$132
$1,233
$176
$1,574
$225
Select
11 Jan 21
7 Night Caribbean Cruise
Costa Magica
Costa Cruise Lines
La Romana
Caribbean
Show
$667
$95
$872
$125
$1,194
$171
$1,525
$218
Select
18 Jan 21
7 Night Caribbean Cruise
Costa Magica
Costa Cruise Lines
La Romana
Caribbean
Show
$667
$95
$872
$125
$1,194
$171
$1,525
$218
Select
25 Jan 21
7 Night Caribbean Cruise
Costa Magica
Costa Cruise Lines
La Romana
Caribbean
Show
$745
$106
$950
$136
$1,272
$182
$1,603
$229
Select
01 Feb 21
7 Night Caribbean Cruise
Costa Magica
Costa Cruise Lines
La Romana
Caribbean
Show
$745
$106
$950
$136
$1,272
$182
$1,603
$229
Select
08 Feb 21
7 Night Caribbean Cruise
Costa Magica
Costa Cruise Lines
La Romana
Caribbean
Show
$745
$106
$950
$136
$1,272
$182
$1,603
$229
Select
15 Feb 21
7 Night Caribbean Cruise
Costa Magica
Costa Cruise Lines
La Romana
Caribbean
Show
$745
$106
$950
$136
$1,272
$182
$1,603
$229
Select
22 Feb 21
7 Night Caribbean Cruise
Costa Magica
Costa Cruise Lines
La Romana
Caribbean
Show
$745
$106
$950
$136
$1,272
$182
$1,603
$229
Select
01 Mar 21
7 Night Caribbean Cruise
Costa Magica
Costa Cruise Lines
La Romana
Caribbean
Show
$745
$106
$950
$136
$1,272
$182
$1,603
$229
Select
08 Mar 21
7 Night Caribbean Cruise
Costa Magica
Costa Cruise Lines
La Romana
Caribbean
Show
$745
$106
$950
$136
$1,272
$182
$1,603
$229
Select
28 Dec 20
7 Night Caribbean Cruise
Costa Magica
Costa Cruise Lines
La Romana
Caribbean
Show
$1,408
$201
$1,954
$279
$2,217
$317
$2,549
$364
Select
19 Dec 20
7 Night Caribbean Cruise
Costa Magica
Costa Cruise Lines
Pointe-a-Pitre
Caribbean
Show
$1,145
$164
$1,457
$208
$1,779
$254
$2,110
$301
Select
02 Jan 21
7 Night Caribbean Cruise
Costa Magica
Costa Cruise Lines
Pointe-a-Pitre
Caribbean
Show
$716
$102
$921
$132
$1,233
$176
$1,574
$225
Select
09 Jan 21
7 Night Caribbean Cruise
Costa Magica
Costa Cruise Lines
Pointe-a-Pitre
Caribbean
Show
$667
$95
$872
$125
$1,194
$171
$1,525
$218
Select
16 Jan 21
7 Night Caribbean Cruise
Costa Magica
Costa Cruise Lines
Pointe-a-Pitre
Caribbean
Show
$667
$95
$872
$125
$1,194
$171
$1,525
$218
Select
23 Jan 21
7 Night Caribbean Cruise
Costa Magica
Costa Cruise Lines
Pointe-a-Pitre
Caribbean
Show
$745
$106
$950
$136
$1,272
$182
$1,603
$229
Select
30 Jan 21
7 Night Caribbean Cruise
Costa Magica
Costa Cruise Lines
Pointe-a-Pitre
Caribbean
Show
$745
$106
$950
$136
$1,272
$182
$1,603
$229
Select
06 Feb 21
7 Night Caribbean Cruise
Costa Magica
Costa Cruise Lines
Pointe-a-Pitre
Caribbean
Show
$745
$106
$950
$136
$1,272
$182
$1,603
$229
Select
13 Feb 21
7 Night Caribbean Cruise
Costa Magica
Costa Cruise Lines
Pointe-a-Pitre
Caribbean
Show
$745
$106
$950
$136
$1,272
$182
$1,603
$229
Select
20 Feb 21
7 Night Caribbean Cruise
Costa Magica
Costa Cruise Lines
Pointe-a-Pitre
Caribbean
Show
$745
$106
$950
$136
$1,272
$182
$1,603
$229
Select
27 Feb 21
7 Night Caribbean Cruise
Costa Magica
Costa Cruise Lines
Pointe-a-Pitre
Caribbean
Show
$745
$106
$950
$136
$1,272
$182
$1,603
$229
Select
06 Mar 21
7 Night Caribbean Cruise
Costa Magica
Costa Cruise Lines
Pointe-a-Pitre
Caribbean
Show
$745
$106
$950
$136
$1,272
$182
$1,603
$229
Select
13 Mar 21
7 Night Caribbean Cruise
Costa Magica
Costa Cruise Lines
Pointe-a-Pitre
Caribbean
Show
$745
$106
$950
$136
$1,272
$182
$1,603
$229
Select
26 Dec 20
7 Night Caribbean Cruise
Costa Magica
Costa Cruise Lines
Pointe-a-Pitre
Caribbean
Show
$1,408
$201
$1,954
$279
$2,217
$317
$2,549
$364
Select
15 May 20
3 Night Mediterranean Cruise
Costa Magica
Costa Cruise Lines
Barcelona
Mediterranean
Show
$315
$105
$432
$144
$539
$180
$822
$274
Select
19 Apr 20
3 Night Mediterranean Cruise
Costa Magica
Costa Cruise Lines
Barcelona
Mediterranean
Show
$432
$144
$529
$176
$607
$202
$812
$271
Select
05 May 20
3 Night Mediterranean Cruise
Costa Magica
Costa Cruise Lines
Barcelona
Mediterranean
Show
$402
$134
$480
$160
$568
$189
$1,017
$339
Select
12 May 20
3 Night Mediterranean Cruise
Costa Magica
Costa Cruise Lines
Barcelona
Mediterranean
Show
$402
$134
$480
$160
$568
$189
$783
$261
Select
06 Oct 20
3 Night Mediterranean Cruise
Costa Magica
Costa Cruise Lines
Barcelona
Mediterranean
Show
$363
$121
$480
$160
$588
$196
$714
$238
Select
20 Oct 20
3 Night Mediterranean Cruise
Costa Magica
Costa Cruise Lines
Barcelona
Mediterranean
Show
$363
$121
$480
$160
$588
$196
$714
$238
Select
03 Nov 20
3 Night Mediterranean Cruise
Costa Magica
Costa Cruise Lines
Barcelona
Mediterranean
Show
$305
$102
$412
$137
$529
$176
$656
$219
Select
10 Nov 20
3 Night Mediterranean Cruise
Costa Magica
Costa Cruise Lines
Barcelona
Mediterranean
Show
$305
$102
$412
$137
$529
$176
$656
$219
Select
17 Nov 20
3 Night Mediterranean Cruise
Costa Magica
Costa Cruise Lines
Barcelona
Mediterranean
Show
$305
$102
$412
$137
$529
$176
$656
$219
Select
22 Apr 20
3 Night Mediterranean Cruise
Costa Magica
Costa Cruise Lines
Barcelona
Mediterranean
Show
$363
$121
$480
$160
$588
$196
$870
$290
Select
27 Oct 20
3 Night Mediterranean Cruise
Costa Magica
Costa Cruise Lines
Barcelona
Mediterranean
Show
$354
$118
$461
$154
$568
$189
$695
$232
Select
03 Apr 20
4 Night Mediterranean Cruise
Costa Magica
Costa Cruise Lines
Barcelona
Mediterranean
Show
$441
$110
$588
$147
$744
$186
Select
15 Apr 20
4 Night Mediterranean Cruise
Costa Magica
Costa Cruise Lines
Barcelona
Mediterranean
Show
$441
$110
$588
$147
$744
$186
$1,124
$281
Select
08 May 20
4 Night Mediterranean Cruise
Costa Magica
Costa Cruise Lines
Barcelona
Mediterranean
Show
$373
$93
$529
$132
Select
09 Oct 20
4 Night Mediterranean Cruise
Costa Magica
Costa Cruise Lines
Barcelona
Mediterranean
Show
$412
$103
$519
$130
Select
23 Oct 20
4 Night Mediterranean Cruise
Costa Magica
Costa Cruise Lines
Barcelona
Mediterranean
Show
$412
$103
$519
$130
$636
$159
$763
$191
Select
06 Nov 20
4 Night Mediterranean Cruise
Costa Magica
Costa Cruise Lines
Barcelona
Mediterranean
Show
$383
$96
$490
$123
$597
$149
$724
$181
Select
13 Nov 20
4 Night Mediterranean Cruise
Costa Magica
Costa Cruise Lines
Barcelona
Mediterranean
Show
$383
$96
$490
$123
$597
$149
$724
$181
Select
01 May 20
4 Night Mediterranean Cruise
Costa Magica
Costa Cruise Lines
Barcelona
Mediterranean
Show
$588
$147
$695
$174
$802
$201
$1,095
$274
Select
10 Apr 20
5 Night Mediterranean Cruise
Costa Magica
Costa Cruise Lines
Barcelona
Mediterranean
Show
$783
$157
$958
$192
$1,134
$227
$1,543
$309
Select
25 Apr 20
6 Night Mediterranean Cruise
Costa Magica
Costa Cruise Lines
Barcelona
Mediterranean
Show
$744
$124
$968
$161
$1,173
$195
$1,670
$278
Select
02 Apr 20
3 Night Mediterranean Cruise
Costa Magica
Costa Cruise Lines
Savona (Genoa)
Mediterranean
Show
$363
$121
$480
$160
$588
$196
$870
$290
Select
14 Apr 20
3 Night Mediterranean Cruise
Costa Magica
Costa Cruise Lines
Savona (Genoa)
Mediterranean
Show
$363
$121
$480
$160
$588
$196
$714
$238
Select
21 Apr 20
3 Night Mediterranean Cruise
Costa Magica
Costa Cruise Lines
Savona (Genoa)
Mediterranean
Show
$363
$121
$480
$160
$588
$196
$714
$238
Select
07 May 20
3 Night Mediterranean Cruise
Costa Magica
Costa Cruise Lines
Savona (Genoa)
Mediterranean
Show
$315
$105
$432
$144
$539
$180
$666
$222
Select
14 May 20
3 Night Mediterranean Cruise
Costa Magica
Costa Cruise Lines
Savona (Genoa)
Mediterranean
Show
$315
$105
$432
$144
$539
$180
Select
08 Oct 20
3 Night Mediterranean Cruise
Costa Magica
Costa Cruise Lines
Savona (Genoa)
Mediterranean
Show
$363
$121
$480
$160
$588
$196
$714
$238
Select
22 Oct 20
3 Night Mediterranean Cruise
Costa Magica
Costa Cruise Lines
Savona (Genoa)
Mediterranean
Show
$363
$121
$480
$160
$588
$196
$714
$238
Select
05 Nov 20
3 Night Mediterranean Cruise
Costa Magica
Costa Cruise Lines
Savona (Genoa)
Mediterranean
Show
$305
$102
$412
$137
$529
$176
$656
$219
Select
12 Nov 20
3 Night Mediterranean Cruise
Costa Magica
Costa Cruise Lines
Savona (Genoa)
Mediterranean
Show
$305
$102
$412
$137
$529
$176
$656
$219
Select
19 Nov 20
3 Night Mediterranean Cruise
Costa Magica
Costa Cruise Lines
Savona (Genoa)
Mediterranean
Show
$305
$102
$412
$137
$529
$176
$656
$219
Select
05 Apr 20
4 Night Mediterranean Cruise
Costa Magica
Costa Cruise Lines
Savona (Genoa)
Mediterranean
Show
$539
$135
$646
$162
$763
$191
$890
$222
Select
17 Apr 20
4 Night Mediterranean Cruise
Costa Magica
Costa Cruise Lines
Savona (Genoa)
Mediterranean
Show
$539
$135
$646
$162
$763
$191
$890
$222
Select
29 Apr 20
4 Night Mediterranean Cruise
Costa Magica
Costa Cruise Lines
Savona (Genoa)
Mediterranean
Show
$744
$186
$851
$213
$958
$240
$1,251
$313
Select
03 May 20
4 Night Mediterranean Cruise
Costa Magica
Costa Cruise Lines
Savona (Genoa)
Mediterranean
Show
$490
$123
$597
$149
$714
$179
$841
$210
Select
10 May 20
4 Night Mediterranean Cruise
Costa Magica
Costa Cruise Lines
Savona (Genoa)
Mediterranean
Show
$490
$123
$597
$149
$714
$179
$841
$210
Select
11 Oct 20
4 Night Mediterranean Cruise
Costa Magica
Costa Cruise Lines
Savona (Genoa)
Mediterranean
Show
$412
$103
$519
$130
$636
$159
$763
$191
Select
01 Nov 20
4 Night Mediterranean Cruise
Costa Magica
Costa Cruise Lines
Savona (Genoa)
Mediterranean
Show
$383
$96
$490
$123
$597
$149
$724
$181
Select
08 Nov 20
4 Night Mediterranean Cruise
Costa Magica
Costa Cruise Lines
Savona (Genoa)
Mediterranean
Show
$383
$96
$490
$123
$597
$149
$724
$181
Select
15 Nov 20
4 Night Mediterranean Cruise
Costa Magica
Costa Cruise Lines
Savona (Genoa)
Mediterranean
Show
$383
$96
$490
$123
$597
$149
$724
$181
Select
25 Oct 20
4 Night Mediterranean Cruise
Costa Magica
Costa Cruise Lines
Savona (Genoa)
Mediterranean
Show
$412
$103
$519
$130
$636
$159
$763
$191
Select
09 Apr 20
5 Night Mediterranean Cruise
Costa Magica
Costa Cruise Lines
Savona (Genoa)
Mediterranean
Show
$783
$157
$958
$192
$1,134
$227
$1,319
$264
Select
24 Apr 20
5 Night Mediterranean Cruise
Costa Magica
Costa Cruise Lines
Savona (Genoa)
Mediterranean
Show
$656
$131
$832
$166
$1,007
$201
$1,192
$238
Select
22 Nov 20
14 Night Mediterranean Cruise
Costa Magica
Costa Cruise Lines
Savona (Genoa)
Mediterranean
Show
$2,444
$175
$2,999
$214
Select
18 May 20
12 Night North Europe Cruise
Costa Magica
Costa Cruise Lines
Barcelona
Europe - Northern
Show
$1,302
$109
$1,604
$134
$1,858
$155
$2,667
$222
Select
30 May 20
7 Night North Europe Cruise
Costa Magica
Costa Cruise Lines
Stockholm
Europe - Northern
Show
$979
$140
$1,379
$197
$1,759
$251
$2,471
$353
Select
06 Jun 20
7 Night North Europe Cruise
Costa Magica
Costa Cruise Lines
Stockholm
Europe - Northern
Show
$1,057
$151
$1,301
$186
$1,681
$240
$2,042
$292
Select
13 Jun 20
7 Night North Europe Cruise
Costa Magica
Costa Cruise Lines
Stockholm
Europe - Northern
Show
$1,301
$186
$1,535
$219
$1,915
$274
$2,276
$325
Select
20 Jun 20
7 Night North Europe Cruise
Costa Magica
Costa Cruise Lines
Stockholm
Europe - Northern
Show
$1,145
$164
$1,379
$197
$1,759
$251
$2,120
$303
Select
27 Jun 20
7 Night North Europe Cruise
Costa Magica
Costa Cruise Lines
Stockholm
Europe - Northern
Show
$1,203
$172
$1,447
$207
$1,827
$261
$2,188
$313
Select
04 Jul 20
7 Night North Europe Cruise
Costa Magica
Costa Cruise Lines
Stockholm
Europe - Northern
Show
$1,301
$186
$1,535
$219
$1,915
$274
$2,286
$327
Select
25 Jul 20
7 Night North Europe Cruise
Costa Magica
Costa Cruise Lines
Stockholm
Europe - Northern
Show
$1,350
$193
$1,613
$230
$1,983
$283
$2,344
$335
Select
01 Aug 20
7 Night North Europe Cruise
Costa Magica
Costa Cruise Lines
Stockholm
Europe - Northern
Show
$1,408
$201
$1,681
$240
$2,042
$292
$2,412
$345
Select
08 Aug 20
7 Night North Europe Cruise
Costa Magica
Costa Cruise Lines
Stockholm
Europe - Northern
Show
$1,457
$208
$1,730
$247
$2,091
$299
$2,461
$352
Select
15 Aug 20
7 Night North Europe Cruise
Costa Magica
Costa Cruise Lines
Stockholm
Europe - Northern
Show
$1,486
$212
$1,759
$251
$2,120
$303
$2,490
$356
Select
29 Aug 20
7 Night North Europe Cruise
Costa Magica
Costa Cruise Lines
Stockholm
Europe - Northern
Show
$1,252
$179
$1,486
$212
$1,866
$267
$2,237
$320
Select
05 Sep 20
7 Night North Europe Cruise
Costa Magica
Costa Cruise Lines
Stockholm
Europe - Northern
Show
$1,252
$179
$1,486
$212
$1,866
$267
$2,237
$320
Select
12 Sep 20
7 Night North Europe Cruise
Costa Magica
Costa Cruise Lines
Stockholm
Europe - Northern
Show
$1,252
$179
$1,486
$212
$1,866
$267
$2,237
$320
Select
18 Jul 20
7 Night North Europe Cruise
Costa Magica
Costa Cruise Lines
Stockholm
Europe - Northern
Show
$1,301
$186
$1,535
$219
$1,915
$274
$2,286
$327
Select
11 Jul 20
7 Night North Europe Cruise
Costa Magica
Costa Cruise Lines
Stockholm
Europe - Northern
Show
$1,301
$186
$1,535
$219
$1,915
$274
$2,286
$327
Select
22 Aug 20
7 Night North Europe Cruise
Costa Magica
Costa Cruise Lines
Stockholm
Europe - Northern
Show
$1,408
$201
$1,681
$240
$2,042
$292
$2,412
$345
Select
19 Sep 20
10 Night North Europe Cruise
Costa Magica
Costa Cruise Lines
Stockholm
Europe - Northern
Show
$989
$99
$1,282
$128
$1,662
$166
$1,945
$194
Select
19 Sep 20
12 Night North Europe Cruise
Costa Magica
Costa Cruise Lines
Stockholm
Europe - Northern
Show
$1,175
$98
$1,526
$127
$1,985
$165
$2,316
$193
Select
17 May 20
13 Night North Europe Cruise
Costa Magica
Costa Cruise Lines
Savona (Genoa)
Europe - Northern
Show
$1,215
$93
$1,566
$120
$2,024
$156
$2,356
$181
Select
06 Dec 20
13 Night Transatlantic Cruise
Costa Magica
Costa Cruise Lines
Savona (Genoa)
Transatlantic
Show
$776
$60
$1,088
$84
$1,410
$108
$2,405
$185
Select
06 Dec 20
15 Night Transatlantic Cruise
Costa Magica
Costa Cruise Lines
Savona (Genoa)
Transatlantic
Show
$845
$56
$1,215
$81
$1,576
$105
Select
20 Nov 20
18 Night Mediterranean Cruise
Costa Magica
Costa Cruise Lines
Barcelona
Mediterranean
Show
$1,771
$98
$1,869
$104
$2,268
$126
Select
29 Oct 20
3 Night Mediterranean Cruise
Costa Magica
Costa Cruise Lines
Genoa
Mediterranean
Show
$354
$118
$461
$154
$568
$189
$695
$232
Select
13 Apr 20
3 Night Mediterranean Cruise
Costa Magica
Costa Cruise Lines
Marseille
Mediterranean
Show
$363
$121
$480
$160
$588
$196
$870
$290
Select
20 Apr 20
3 Night Mediterranean Cruise
Costa Magica
Costa Cruise Lines
Marseille
Mediterranean
Show
$363
$121
$480
$160
$588
$196
$870
$290
Select
06 May 20
3 Night Mediterranean Cruise
Costa Magica
Costa Cruise Lines
Marseille
Mediterranean
Show
$315
$105
$432
$144
$539
$180
$822
$274
Select
13 May 20
3 Night Mediterranean Cruise
Costa Magica
Costa Cruise Lines
Marseille
Mediterranean
Show
$315
$105
$432
$144
$539
$180
$822
$274
Select
07 Oct 20
3 Night Mediterranean Cruise
Costa Magica
Costa Cruise Lines
Marseille
Mediterranean
Show
$363
$121
$480
$160
$588
$196
$870
$290
Select
21 Oct 20
3 Night Mediterranean Cruise
Costa Magica
Costa Cruise Lines
Marseille
Mediterranean
Show
$363
$121
$480
$160
$588
$196
$870
$290
Select
04 Nov 20
3 Night Mediterranean Cruise
Costa Magica
Costa Cruise Lines
Marseille
Mediterranean
Show
$305
$102
$412
$137
$529
$176
$812
$271
Select
11 Nov 20
3 Night Mediterranean Cruise
Costa Magica
Costa Cruise Lines
Marseille
Mediterranean
Show
$305
$102
$412
$137
$529
$176
$812
$271
Select
18 Nov 20
3 Night Mediterranean Cruise
Costa Magica
Costa Cruise Lines
Marseille
Mediterranean
Show
$305
$102
$412
$137
$529
$176
$812
$271
Select
28 Oct 20
3 Night Mediterranean Cruise
Costa Magica
Costa Cruise Lines
Marseille
Mediterranean
Show
$354
$118
$461
$154
$568
$189
$861
$287
Select
04 Apr 20
4 Night Mediterranean Cruise
Costa Magica
Costa Cruise Lines
Marseille
Mediterranean
Show
$539
$135
$646
$162
$763
$191
$1,046
$261
Select
16 Apr 20
4 Night Mediterranean Cruise
Costa Magica
Costa Cruise Lines
Marseille
Mediterranean
Show
$539
$135
$646
$162
$763
$191
$1,046
$261
Select
02 May 20
4 Night Mediterranean Cruise
Costa Magica
Costa Cruise Lines
Marseille
Mediterranean
Show
$490
$123
$597
$149
$714
$179
$997
$249
Select
09 May 20
4 Night Mediterranean Cruise
Costa Magica
Costa Cruise Lines
Marseille
Mediterranean
Show
$490
$123
$597
$149
$714
$179
$997
$249
Select
10 Oct 20
4 Night Mediterranean Cruise
Costa Magica
Costa Cruise Lines
Marseille
Mediterranean
Show
$412
$103
$519
$130
$636
$159
$919
$230
Select
24 Oct 20
4 Night Mediterranean Cruise
Costa Magica
Costa Cruise Lines
Marseille
Mediterranean
Show
$412
$103
$519
$130
$636
$159
$919
$230
Select
31 Oct 20
4 Night Mediterranean Cruise
Costa Magica
Costa Cruise Lines
Marseille
Mediterranean
Show
$383
$96
$490
$123
$597
$149
$890
$222
Select
07 Nov 20
4 Night Mediterranean Cruise
Costa Magica
Costa Cruise Lines
Marseille
Mediterranean
Show
$383
$96
$490
$123
$597
$149
$890
$222
Select
14 Nov 20
4 Night Mediterranean Cruise
Costa Magica
Costa Cruise Lines
Marseille
Mediterranean
Show
$383
$96
$490
$123
$597
$149
$890
$222
Select
28 Apr 20
4 Night Mediterranean Cruise
Costa Magica
Costa Cruise Lines
Marseille
Mediterranean
Show
$588
$147
$695
$174
$802
$201
$1,095
$274
Select
08 Apr 20
5 Night Mediterranean Cruise
Costa Magica
Costa Cruise Lines
Marseille
Mediterranean
Show
$783
$157
$958
$192
$1,134
$227
$1,543
$309
Select
23 Apr 20
5 Night Mediterranean Cruise
Costa Magica
Costa Cruise Lines
Marseille
Mediterranean
Show
$656
$131
$832
$166
$1,007
$201
$1,417
$283
Select
21 Nov 20
16 Night Mediterranean Cruise
Costa Magica
Costa Cruise Lines
Marseille
Mediterranean
Show
$1,664
$104
Select
16 May 20
14 Night North Europe Cruise
Costa Magica
Costa Cruise Lines
Marseille
Europe - Northern
Show
$1,293
$92
$1,664
$119
$2,171
$155
$3,097
$221
Select
19 Sep 20
11 Night North Europe Cruise
Costa Magica
Costa Cruise Lines
Stockholm
Europe - Northern
Show
$1,097
$100
$1,419
$129
$1,848
$168
$2,638
$240
Select
29 Dec 19
7 Night Caribbean Cruise
Costa Luminosa
Costa Cruise Lines
Fort Lauderdale (Port Everglades)
Caribbean
Show
$1,662
$237
$1,847
$264
$2,042
$292
$2,344
$335
Select
12 Dec 19
10 Night Caribbean Cruise
Costa Luminosa
Costa Cruise Lines
Fort Lauderdale (Port Everglades)
Caribbean
Show
$1,058
$106
$1,321
$132
$1,594
$159
$3,017
$302
Select
05 Jan 20
10 Night Caribbean Cruise
Costa Luminosa
Costa Cruise Lines
Fort Lauderdale (Port Everglades)
Caribbean
Show
$1,243
$124
$1,496
$150
$1,779
$178
$2,267
$227
Select
15 Jan 20
10 Night Caribbean Cruise
Costa Luminosa
Costa Cruise Lines
Fort Lauderdale (Port Everglades)
Caribbean
Show
$1,243
$124
$1,496
$150
$1,779
$178
$2,267
$227
Select
25 Jan 20
10 Night Caribbean Cruise
Costa Luminosa
Costa Cruise Lines
Fort Lauderdale (Port Everglades)
Caribbean
Show
$1,321
$132
$1,574
$157
$1,857
$186
$2,345
$234
Select
04 Feb 20
10 Night Caribbean Cruise
Costa Luminosa
Costa Cruise Lines
Fort Lauderdale (Port Everglades)
Caribbean
Show
$1,321
$132
$1,574
$157
$1,857
$186
$2,345
$234
Select
14 Feb 20
10 Night Caribbean Cruise
Costa Luminosa
Costa Cruise Lines
Fort Lauderdale (Port Everglades)
Caribbean
Show
$1,321
$132
$1,574
$157
$1,857
$186
$2,345
$234
Select
24 Feb 20
10 Night Caribbean Cruise
Costa Luminosa
Costa Cruise Lines
Fort Lauderdale (Port Everglades)
Caribbean
Show
$1,545
$155
$1,721
$172
$2,003
$200
$2,491
$249
Select
05 Mar 20
16 Night Transatlantic Cruise
Costa Luminosa
Costa Cruise Lines
Fort Lauderdale (Port Everglades)
Transatlantic
Show
$1,703
$106
$2,034
$127
$2,356
$147
$2,785
$174
Select
05 Mar 20
20 Night Transatlantic Cruise
Costa Luminosa
Costa Cruise Lines
Fort Lauderdale (Port Everglades)
Transatlantic
Show
$2,073
$104
$2,483
$124
$2,883
$144
$3,419
$171
Select
24 Feb 20
26 Night Transatlantic Cruise
Costa Luminosa
Costa Cruise Lines
Fort Lauderdale (Port Everglades)
Transatlantic
Show
$2,610
$100
$3,136
$121
$3,663
$141
$4,355
$167
Select
24 Feb 20
30 Night Transatlantic Cruise
Costa Luminosa
Costa Cruise Lines
Fort Lauderdale (Port Everglades)
Transatlantic
Show
$3,360
$112
$3,575
$119
$4,179
$139
$4,979
$166
Select
05 Mar 20
15 Night Transatlantic Cruise
Costa Luminosa
Costa Cruise Lines
Fort Lauderdale (Port Everglades)
Transatlantic
Show
$1,615
$108
$1,927
$128
$2,219
$148
Select
24 Feb 20
25 Night Transatlantic Cruise
Costa Luminosa
Costa Cruise Lines
Fort Lauderdale (Port Everglades)
Transatlantic
Show
$3,526
$141
$4,199
$168
Select
05 Mar 20
13 Night Transatlantic Cruise
Costa Luminosa
Costa Cruise Lines
Fort Lauderdale (Port Everglades)
Transatlantic
Show
$1,439
$111
$1,703
$131
$1,966
$151
Select
05 Apr 20
7 Night Mediterranean Cruise
Costa Luminosa
Costa Cruise Lines
Venice
Mediterranean
Show
$1,379
$197
$1,564
$223
$1,769
$253
$1,915
$274
Select
12 Apr 20
7 Night Mediterranean Cruise
Costa Luminosa
Costa Cruise Lines
Venice
Mediterranean
Show
$1,398
$200
$1,584
$226
$1,788
$255
$2,061
$294
Select
19 Apr 20
7 Night Mediterranean Cruise
Costa Luminosa
Costa Cruise Lines
Venice
Mediterranean
Show
$1,330
$190
$1,525
$218
$1,730
$247
$1,915
$274
Select
26 Apr 20
7 Night Mediterranean Cruise
Costa Luminosa
Costa Cruise Lines
Venice
Mediterranean
Show
$1,301
$186
$1,486
$212
$1,701
$243
$1,964
$281
Select
03 May 20
7 Night Mediterranean Cruise
Costa Luminosa
Costa Cruise Lines
Venice
Mediterranean
Show
$1,408
$201
$1,603
$229
$1,808
$258
$2,081
$297
Select
10 May 20
7 Night Mediterranean Cruise
Costa Luminosa
Costa Cruise Lines
Venice
Mediterranean
Show
$1,408
$201
$1,603
$229
$1,808
$258
$2,081
$297
Select
17 May 20
7 Night Mediterranean Cruise
Costa Luminosa
Costa Cruise Lines
Venice
Mediterranean
Show
$1,408
$201
$1,603
$229
$1,808
$258
$2,081
$297
Select
04 Oct 20
7 Night Mediterranean Cruise
Costa Luminosa
Costa Cruise Lines
Venice
Mediterranean
Show
$1,408
$201
$1,603
$229
$1,808
$258
$2,081
$297
Select
11 Oct 20
7 Night Mediterranean Cruise
Costa Luminosa
Costa Cruise Lines
Venice
Mediterranean
Show
$1,359
$194
$1,554
$222
$1,759
$251
$2,032
$290
Select
18 Oct 20
7 Night Mediterranean Cruise
Costa Luminosa
Costa Cruise Lines
Venice
Mediterranean
Show
$1,203
$172
$1,398
$200
$1,603
$229
$1,866
$267
Select
25 Oct 20
7 Night Mediterranean Cruise
Costa Luminosa
Costa Cruise Lines
Venice
Mediterranean
Show
$1,203
$172
$1,398
$200
$1,603
$229
$1,866
$267
Select
01 Nov 20
7 Night Mediterranean Cruise
Costa Luminosa
Costa Cruise Lines
Venice
Mediterranean
Show
$1,145
$164
$1,330
$190
$1,535
$219
$1,808
$258
Select
24 May 20
7 Night Mediterranean Cruise
Costa Luminosa
Costa Cruise Lines
Venice
Mediterranean
Show
$1,613
$230
$1,808
$258
$2,013
$288
$2,208
$315
Select
31 May 20
7 Night Mediterranean Cruise
Costa Luminosa
Costa Cruise Lines
Venice
Mediterranean
Show
$1,535
$219
$1,730
$247
$1,935
$276
$2,208
$315
Select
07 Jun 20
7 Night Mediterranean Cruise
Costa Luminosa
Costa Cruise Lines
Venice
Mediterranean
Show
$1,574
$225
$1,759
$251
$1,964
$281
$2,237
$320
Select
14 Jun 20
7 Night Mediterranean Cruise
Costa Luminosa
Costa Cruise Lines
Venice
Mediterranean
Show
$1,613
$230
$1,808
$258
$2,013
$288
$2,286
$327
Select
21 Jun 20
7 Night Mediterranean Cruise
Costa Luminosa
Costa Cruise Lines
Venice
Mediterranean
Show
$1,613
$230
$1,808
$258
$2,013
$288
$2,286
$327
Select
28 Jun 20
7 Night Mediterranean Cruise
Costa Luminosa
Costa Cruise Lines
Venice
Mediterranean
Show
$1,613
$230
$1,857
$265
$2,091
$299
$2,373
$339
Select
05 Jul 20
7 Night Mediterranean Cruise
Costa Luminosa
Costa Cruise Lines
Venice
Mediterranean
Show
$1,662
$237
$1,905
$272
$2,139
$306
$2,422
$346
Select
12 Jul 20
7 Night Mediterranean Cruise
Costa Luminosa
Costa Cruise Lines
Venice
Mediterranean
Show
$1,662
$237
$1,905
$272
$2,139
$306
$2,422
$346
Select
19 Jul 20
7 Night Mediterranean Cruise
Costa Luminosa
Costa Cruise Lines
Venice
Mediterranean
Show
$1,730
$247
$1,964
$281
$2,208
$315
$2,490
$356
Select
26 Jul 20
7 Night Mediterranean Cruise
Costa Luminosa
Costa Cruise Lines
Venice
Mediterranean
Show
$1,827
$261
$2,061
$294
$2,295
$328
$2,588
$370
Select
02 Aug 20
7 Night Mediterranean Cruise
Costa Luminosa
Costa Cruise Lines
Venice
Mediterranean
Show
$1,954
$279
$2,188
$313
$2,422
$346
$2,715
$388
Select
09 Aug 20
7 Night Mediterranean Cruise
Costa Luminosa
Costa Cruise Lines
Venice
Mediterranean
Show
$2,013
$288
$2,247
$321
$2,490
$356
$2,773
$396
Select
16 Aug 20
7 Night Mediterranean Cruise
Costa Luminosa
Costa Cruise Lines
Venice
Mediterranean
Show
$1,935
$276
$2,169
$310
$2,412
$345
$2,695
$385
Select
23 Aug 20
7 Night Mediterranean Cruise
Costa Luminosa
Costa Cruise Lines
Venice
Mediterranean
Show
$1,857
$265
$2,091
$299
$2,334
$333
$2,617
$374
Select
30 Aug 20
7 Night Mediterranean Cruise
Costa Luminosa
Costa Cruise Lines
Venice
Mediterranean
Show
$1,857
$265
$2,091
$299
$2,334
$333
$2,617
$374
Select
06 Sep 20
7 Night Mediterranean Cruise
Costa Luminosa
Costa Cruise Lines
Venice
Mediterranean
Show
$1,788
$255
$2,032
$290
$2,266
$324
$2,549
$364
Select
13 Sep 20
7 Night Mediterranean Cruise
Costa Luminosa
Costa Cruise Lines
Venice
Mediterranean
Show
$1,701
$243
$1,935
$276
$2,169
$310
$2,461
$352
Select
20 Sep 20
7 Night Mediterranean Cruise
Costa Luminosa
Costa Cruise Lines
Venice
Mediterranean
Show
$1,574
$225
$1,808
$258
$2,042
$292
$2,334
$333
Select
27 Sep 20
7 Night Mediterranean Cruise
Costa Luminosa
Costa Cruise Lines
Venice
Mediterranean
Show
$1,574
$225
$1,759
$251
$1,964
$281
$2,237
$320
Select
13 Nov 20
17 Night Transatlantic Cruise
Costa Luminosa
Costa Cruise Lines
Savona (Genoa)
Transatlantic
Show
$1,128
$66
$1,654
$97
$2,054
$121
$2,717
$160
Select
08 Nov 20
22 Night Transatlantic Cruise
Costa Luminosa
Costa Cruise Lines
Venice
Transatlantic
Show
$1,371
$62
$2,054
$93
$2,580
$117
$3,438
$156
Select
03 Mar 20
20 Night Transatlantic Cruise
Costa Pacifica
Costa Cruise Lines
Buenos Aires
Transatlantic
Show
$1,566
$78
$2,034
$102
$2,610
$130
$3,594
$180
Select
06 Mar 20
15 Night Transatlantic Cruise
Costa Pacifica
Costa Cruise Lines
Rio de Janeiro
Transatlantic
Show
$1,235
$82
$1,586
$106
Select
06 Mar 20
17 Night Transatlantic Cruise
Costa Pacifica
Costa Cruise Lines
Rio de Janeiro
Transatlantic
Show
$1,371
$81
$1,771
$104
$2,259
$133
Select
30 May 20
7 Night Mediterranean Cruise
Costa Pacifica
Costa Cruise Lines
Barcelona
Mediterranean
Show
$1,145
$164
$1,320
$189
$1,535
$219
$2,266
$324
Select
06 Jun 20
7 Night Mediterranean Cruise
Costa Pacifica
Costa Cruise Lines
Barcelona
Mediterranean
Show
$1,223
$175
$1,398
$200
$1,652
$236
$2,373
$339
Select
13 Jun 20
7 Night Mediterranean Cruise
Costa Pacifica
Costa Cruise Lines
Barcelona
Mediterranean
Show
$1,184
$169
$1,359
$194
$1,584
$226
$2,315
$331
Select
20 Jun 20
7 Night Mediterranean Cruise
Costa Pacifica
Costa Cruise Lines
Barcelona
Mediterranean
Show
$1,233
$176
$1,408
$201
$1,632
$233
$2,364
$338
Select
27 Jun 20
7 Night Mediterranean Cruise
Costa Pacifica
Costa Cruise Lines
Barcelona
Mediterranean
Show
$1,301
$186
$1,476
$211
$1,710
$244
$2,442
$349
Select
04 Jul 20
7 Night Mediterranean Cruise
Costa Pacifica
Costa Cruise Lines
Barcelona
Mediterranean
Show
$1,808
$258
$2,042
$292
$2,773
$396
Select
11 Jul 20
7 Night Mediterranean Cruise
Costa Pacifica
Costa Cruise Lines
Barcelona
Mediterranean
Show
$1,398
$200
$1,603
$229
$1,837
$262
$2,568
$367
Select
18 Jul 20
7 Night Mediterranean Cruise
Costa Pacifica
Costa Cruise Lines
Barcelona
Mediterranean
Show
$1,525
$218
$1,730
$247
$1,964
$281
$2,695
$385
Select
25 Jul 20
7 Night Mediterranean Cruise
Costa Pacifica
Costa Cruise Lines
Barcelona
Mediterranean
Show
$1,691
$242
$1,905
$272
$2,139
$306
$2,871
$410
Select
01 Aug 20
7 Night Mediterranean Cruise
Costa Pacifica
Costa Cruise Lines
Barcelona
Mediterranean
Show
$1,691
$242
$1,905
$272
$2,139
$306
$2,871
$410
Select
08 Aug 20
7 Night Mediterranean Cruise
Costa Pacifica
Costa Cruise Lines
Barcelona
Mediterranean
Show
$1,857
$265
$2,061
$294
$2,295
$328
$3,027
$432
Select
15 Aug 20
7 Night Mediterranean Cruise
Costa Pacifica
Costa Cruise Lines
Barcelona
Mediterranean
Show
$1,857
$265
$2,061
$294
$2,295
$328
$3,027
$432
Select
22 Aug 20
7 Night Mediterranean Cruise
Costa Pacifica
Costa Cruise Lines
Barcelona
Mediterranean
Show
$1,876
$268
$2,061
$294
$2,295
$328
$3,027
$432
Select
29 Aug 20
7 Night Mediterranean Cruise
Costa Pacifica
Costa Cruise Lines
Barcelona
Mediterranean
Show
$1,613
$230
$1,866
$267
$2,091
$299
$2,822
$403
Select
05 Sep 20
7 Night Mediterranean Cruise
Costa Pacifica
Costa Cruise Lines
Barcelona
Mediterranean
Show
$1,564
$223
$1,740
$249
$1,964
$281
$2,695
$385
Select
12 Sep 20
7 Night Mediterranean Cruise
Costa Pacifica
Costa Cruise Lines
Barcelona
Mediterranean
Show
$1,398
$200
$1,652
$236
$1,866
$267
$2,598
$371
Select
19 Sep 20
7 Night Mediterranean Cruise
Costa Pacifica
Costa Cruise Lines
Barcelona
Mediterranean
Show
$1,330
$190
$1,584
$226
$1,808
$258
$2,539
$363
Select
28 Mar 20
7 Night Mediterranean Cruise
Costa Pacifica
Costa Cruise Lines
Barcelona
Mediterranean
Show
$1,135
$162
$1,311
$187
$1,447
$207
$2,169
$310
Select
04 Apr 20
7 Night Mediterranean Cruise
Costa Pacifica
Costa Cruise Lines
Barcelona
Mediterranean
Show
$1,652
$236
$1,788
$255
$1,993
$285
Select
11 Apr 20
7 Night Mediterranean Cruise
Costa Pacifica
Costa Cruise Lines
Barcelona
Mediterranean
Show
$1,155
$165
$1,330
$190
$1,554
$222
$2,286
$327
Select
18 Apr 20
7 Night Mediterranean Cruise
Costa Pacifica
Costa Cruise Lines
Barcelona
Mediterranean
Show
$1,106
$158
$1,242
$177
$1,457
$208
$2,188
$313
Select
02 May 20
7 Night Mediterranean Cruise
Costa Pacifica
Costa Cruise Lines
Barcelona
Mediterranean
Show
$1,096
$157
$1,272
$182
$1,486
$212
$2,217
$317
Select
09 May 20
7 Night Mediterranean Cruise
Costa Pacifica
Costa Cruise Lines
Barcelona
Mediterranean
Show
$1,067
$152
$1,320
$189
$1,525
$218
$2,247
$321
Select
16 May 20
7 Night Mediterranean Cruise
Costa Pacifica
Costa Cruise Lines
Barcelona
Mediterranean
Show
$1,145
$164
$1,320
$189
$1,525
$218
$2,247
$321
Select
23 May 20
7 Night Mediterranean Cruise
Costa Pacifica
Costa Cruise Lines
Barcelona
Mediterranean
Show
$1,194
$171
$1,369
$196
$1,554
$222
$2,276
$325
Select
26 Sep 20
7 Night Mediterranean Cruise
Costa Pacifica
Costa Cruise Lines
Barcelona
Mediterranean
Show
$1,077
$154
$1,330
$190
$1,554
$222
$2,286
$327
Select
03 Oct 20
7 Night Mediterranean Cruise
Costa Pacifica
Costa Cruise Lines
Barcelona
Mediterranean
Show
$940
$134
$1,194
$171
$1,408
$201
$2,139
$306
Select
10 Oct 20
7 Night Mediterranean Cruise
Costa Pacifica
Costa Cruise Lines
Barcelona
Mediterranean
Show
$852
$122
$1,106
$158
$1,330
$190
$2,061
$294
Select
17 Oct 20
7 Night Mediterranean Cruise
Costa Pacifica
Costa Cruise Lines
Tarragona
Mediterranean
Show
$940
$134
$1,194
$171
$1,408
$201
$2,139
$306
Select
24 Oct 20
7 Night Mediterranean Cruise
Costa Pacifica
Costa Cruise Lines
Tarragona
Mediterranean
Show
$813
$116
$1,067
$152
$1,281
$183
$2,013
$288
Select
31 Oct 20
7 Night Mediterranean Cruise
Costa Pacifica
Costa Cruise Lines
Barcelona
Mediterranean
Show
$960
$137
$1,301
$186
$1,437
$205
$2,169
$310
Select
07 Nov 20
7 Night Mediterranean Cruise
Costa Pacifica
Costa Cruise Lines
Barcelona
Mediterranean
Show
$687
$98
$940
$134
$1,155
$165
$1,886
$269
Select
23 Mar 20
4 Night Mediterranean Cruise
Costa Pacifica
Costa Cruise Lines
Genoa
Mediterranean
Show
$617
$154
$724
$181
$841
$210
$968
$242
Select
29 May 20
7 Night Mediterranean Cruise
Costa Pacifica
Costa Cruise Lines
Genoa
Mediterranean
Show
$1,067
$152
$1,320
$189
$1,535
$219
$1,788
$255
Select
05 Jun 20
7 Night Mediterranean Cruise
Costa Pacifica
Costa Cruise Lines
Genoa
Mediterranean
Show
$1,096
$157
$1,350
$193
$1,574
$225
$1,827
$261
Select
12 Jun 20
7 Night Mediterranean Cruise
Costa Pacifica
Costa Cruise Lines
Genoa
Mediterranean
Show
$1,106
$158
$1,359
$194
$1,584
$226
$1,837
$262
Select
19 Jun 20
7 Night Mediterranean Cruise
Costa Pacifica
Costa Cruise Lines
Genoa
Mediterranean
Show
$1,155
$165
$1,408
$201
$1,632
$233
$1,886
$269
Select
26 Jun 20
7 Night Mediterranean Cruise
Costa Pacifica
Costa Cruise Lines
Genoa
Mediterranean
Show
$1,194
$171
$1,476
$211
$1,710
$244
$1,964
$281
Select
03 Jul 20
7 Night Mediterranean Cruise
Costa Pacifica
Costa Cruise Lines
Genoa
Mediterranean
Show
$1,281
$183
$1,574
$225
$1,808
$258
$2,061
$294
Select
10 Jul 20
7 Night Mediterranean Cruise
Costa Pacifica
Costa Cruise Lines
Genoa
Mediterranean
Show
$1,320
$189
$1,603
$229
$1,837
$262
$2,091
$299
Select
17 Jul 20
7 Night Mediterranean Cruise
Costa Pacifica
Costa Cruise Lines
Genoa
Mediterranean
Show
$1,447
$207
$1,730
$247
$1,964
$281
$2,217
$317
Select
24 Jul 20
7 Night Mediterranean Cruise
Costa Pacifica
Costa Cruise Lines
Genoa
Mediterranean
Show
$1,613
$230
$1,905
$272
$2,139
$306
$2,393
$342
Select
31 Jul 20
7 Night Mediterranean Cruise
Costa Pacifica
Costa Cruise Lines
Genoa
Mediterranean
Show
$1,613
$230
$1,905
$272
$2,139
$306
$2,393
$342
Select
07 Aug 20
7 Night Mediterranean Cruise
Costa Pacifica
Costa Cruise Lines
Genoa
Mediterranean
Show
$1,779
$254
$2,061
$294
$2,295
$328
$2,549
$364
Select
14 Aug 20
7 Night Mediterranean Cruise
Costa Pacifica
Costa Cruise Lines
Genoa
Mediterranean
Show
$1,701
$243
$1,983
$283
$2,217
$317
$2,471
$353
Select
21 Aug 20
7 Night Mediterranean Cruise
Costa Pacifica
Costa Cruise Lines
Genoa
Mediterranean
Show
$1,613
$230
$1,905
$272
$2,139
$306
$2,393
$342
Select
28 Aug 20
7 Night Mediterranean Cruise
Costa Pacifica
Costa Cruise Lines
Genoa
Mediterranean
Show
$1,613
$230
$1,866
$267
$2,091
$299
$2,344
$335
Select
04 Sep 20
7 Night Mediterranean Cruise
Costa Pacifica
Costa Cruise Lines
Genoa
Mediterranean
Show
$1,486
$212
$1,740
$249
$1,964
$281
$2,217
$317
Select
11 Sep 20
7 Night Mediterranean Cruise
Costa Pacifica
Costa Cruise Lines
Genoa
Mediterranean
Show
$1,398
$200
$1,652
$236
$1,866
$267
$2,120
$303
Select
18 Sep 20
7 Night Mediterranean Cruise
Costa Pacifica
Costa Cruise Lines
Genoa
Mediterranean
Show
$1,330
$190
$1,584
$226
$1,808
$258
$2,061
$294
Select
27 Mar 20
7 Night Mediterranean Cruise
Costa Pacifica
Costa Cruise Lines
Genoa
Mediterranean
Show
$979
$140
$1,233
$176
$1,447
$207
$1,701
$243
Select
03 Apr 20
7 Night Mediterranean Cruise
Costa Pacifica
Costa Cruise Lines
Genoa
Mediterranean
Show
$979
$140
$1,233
$176
$1,447
$207
$1,701
$243
Select
10 Apr 20
7 Night Mediterranean Cruise
Costa Pacifica
Costa Cruise Lines
Genoa
Mediterranean
Show
$1,077
$154
$1,330
$190
$1,554
$222
$1,808
$258
Select
17 Apr 20
7 Night Mediterranean Cruise
Costa Pacifica
Costa Cruise Lines
Genoa
Mediterranean
Show
$979
$140
$1,233
$176
$1,457
$208
$1,710
$244
Select
24 Apr 20
7 Night Mediterranean Cruise
Costa Pacifica
Costa Cruise Lines
Genoa
Mediterranean
Show
$979
$140
$1,233
$176
$1,457
$208
$1,710
$244
Select
01 May 20
7 Night Mediterranean Cruise
Costa Pacifica
Costa Cruise Lines
Genoa
Mediterranean
Show
$1,018
$145
$1,272
$182
$1,486
$212
$2,052
$293
Select
08 May 20
7 Night Mediterranean Cruise
Costa Pacifica
Costa Cruise Lines
Genoa
Mediterranean
Show
$1,067
$152
$1,320
$189
$1,525
$218
$1,779
$254
Select
15 May 20
7 Night Mediterranean Cruise
Costa Pacifica
Costa Cruise Lines
Genoa
Mediterranean
Show
$1,174
$168
$1,320
$189
$1,525
$218
$2,091
$299
Select
22 May 20
7 Night Mediterranean Cruise
Costa Pacifica
Costa Cruise Lines
Genoa
Mediterranean
Show
$1,067
$152
$1,320
$189
$1,525
$218
$1,779
$254
Select
25 Sep 20
7 Night Mediterranean Cruise
Costa Pacifica
Costa Cruise Lines
Genoa
Mediterranean
Show
$1,077
$154
$1,330
$190
$1,554
$222
$1,808
$258
Select
02 Oct 20
7 Night Mediterranean Cruise
Costa Pacifica
Costa Cruise Lines
Genoa
Mediterranean
Show
$940
$134
$1,194
$171
$1,408
$201
$1,662
$237
Select
09 Oct 20
7 Night Mediterranean Cruise
Costa Pacifica
Costa Cruise Lines
Genoa
Mediterranean
Show
$852
$122
$1,106
$158
$1,330
$190
$1,584
$226
Select
16 Oct 20
7 Night Mediterranean Cruise
Costa Pacifica
Costa Cruise Lines
Genoa
Mediterranean
Show
$1,145
$164
$1,398
$200
$1,613
$230
$2,178
$311
Select
30 Oct 20
7 Night Mediterranean Cruise
Costa Pacifica
Costa Cruise Lines
Genoa
Mediterranean
Show
$745
$106
$999
$143
$1,223
$175
$1,476
$211
Select
06 Nov 20
7 Night Mediterranean Cruise
Costa Pacifica
Costa Cruise Lines
Genoa
Mediterranean
Show
$687
$98
$940
$134
$1,155
$165
$1,408
$201
Select
14 Nov 20
14 Night Transatlantic Cruise
Costa Pacifica
Costa Cruise Lines
Barcelona
Transatlantic
Show
$1,166
$83
$1,410
$101
$1,625
$116
$2,561
$183
Select
14 Nov 20
18 Night Transatlantic Cruise
Costa Pacifica
Costa Cruise Lines
Barcelona
Transatlantic
Show
$1,440
$80
$1,732
$96
$2,034
$113
Select
13 Nov 20
15 Night Transatlantic Cruise
Costa Pacifica
Costa Cruise Lines
Genoa
Transatlantic
Show
$1,225
$82
$1,478
$99
$1,732
$115
Select
13 Nov 20
19 Night Transatlantic Cruise
Costa Pacifica
Costa Cruise Lines
Genoa
Transatlantic
Show
$1,498
$79
$1,810
$95
$2,132
$112
$3,858
$203
Select
03 Mar 20
19 Night Transatlantic Cruise
Costa Pacifica
Costa Cruise Lines
Buenos Aires
Transatlantic
Show
$1,508
$79
$1,947
$102
$2,493
$131
$3,721
$196
Select
25 Mar 20
3 Night Mediterranean Cruise
Costa Pacifica
Costa Cruise Lines
Barcelona
Mediterranean
Show
$490
$163
$568
$189
$666
$222
$870
$290
Select
21 Mar 20
4 Night Mediterranean Cruise
Costa Pacifica
Costa Cruise Lines
Barcelona
Mediterranean
Show
$617
$154
$724
$181
$841
$210
$1,124
$281
Select
04 Jun 20
7 Night Mediterranean Cruise
Costa Pacifica
Costa Cruise Lines
Civitavecchia (Rome)
Mediterranean
Show
$1,106
$158
$1,359
$194
$1,584
$226
$1,837
$262
Select
11 Jun 20
7 Night Mediterranean Cruise
Costa Pacifica
Costa Cruise Lines
Civitavecchia (Rome)
Mediterranean
Show
$1,106
$158
$1,359
$194
$1,584
$226
$1,837
$262
Select
18 Jun 20
7 Night Mediterranean Cruise
Costa Pacifica
Costa Cruise Lines
Civitavecchia (Rome)
Mediterranean
Show
$1,155
$165
$1,408
$201
$1,632
$233
$1,886
$269
Select
25 Jun 20
7 Night Mediterranean Cruise
Costa Pacifica
Costa Cruise Lines
Civitavecchia (Rome)
Mediterranean
Show
$1,194
$171
$1,476
$211
$1,710
$244
$1,964
$281
Select
02 Jul 20
7 Night Mediterranean Cruise
Costa Pacifica
Costa Cruise Lines
Civitavecchia (Rome)
Mediterranean
Show
$1,281
$183
$1,574
$225
$1,808
$258
$2,539
$363
Select
09 Jul 20
7 Night Mediterranean Cruise
Costa Pacifica
Costa Cruise Lines
Civitavecchia (Rome)
Mediterranean
Show
$1,320
$189
$1,603
$229
$1,837
$262
$2,091
$299
Select
16 Jul 20
7 Night Mediterranean Cruise
Costa Pacifica
Costa Cruise Lines
Civitavecchia (Rome)
Mediterranean
Show
$1,447
$207
$1,730
$247
$1,964
$281
$2,695
$385
Select
23 Jul 20
7 Night Mediterranean Cruise
Costa Pacifica
Costa Cruise Lines
Civitavecchia (Rome)
Mediterranean
Show
$1,613
$230
$1,905
$272
$2,139
$306
$2,393
$342
Select
30 Jul 20
7 Night Mediterranean Cruise
Costa Pacifica
Costa Cruise Lines
Civitavecchia (Rome)
Mediterranean
Show
$1,613
$230
$1,905
$272
$2,139
$306
$2,393
$342
Select
06 Aug 20
7 Night Mediterranean Cruise
Costa Pacifica
Costa Cruise Lines
Civitavecchia (Rome)
Mediterranean
Show
$1,779
$254
$2,061
$294
$2,295
$328
$2,549
$364
Select
13 Aug 20
7 Night Mediterranean Cruise
Costa Pacifica
Costa Cruise Lines
Civitavecchia (Rome)
Mediterranean
Show
$1,701
$243
$1,983
$283
$2,217
$317
$2,471
$353
Select
20 Aug 20
7 Night Mediterranean Cruise
Costa Pacifica
Costa Cruise Lines
Civitavecchia (Rome)
Mediterranean
Show
$1,613
$230
$1,905
$272
$2,139
$306
$2,393
$342
Select
27 Aug 20
7 Night Mediterranean Cruise
Costa Pacifica
Costa Cruise Lines
Civitavecchia (Rome)
Mediterranean
Show
$1,613
$230
$1,866
$267
$2,091
$299
$2,344
$335
Select
03 Sep 20
7 Night Mediterranean Cruise
Costa Pacifica
Costa Cruise Lines
Civitavecchia (Rome)
Mediterranean
Show
$1,486
$212
$1,740
$249
$1,964
$281
$2,217
$317
Select
10 Sep 20
7 Night Mediterranean Cruise
Costa Pacifica
Costa Cruise Lines
Civitavecchia (Rome)
Mediterranean
Show
$1,398
$200
$1,652
$236
$1,866
$267
$2,120
$303
Select
17 Sep 20
7 Night Mediterranean Cruise
Costa Pacifica
Costa Cruise Lines
Civitavecchia (Rome)
Mediterranean
Show
$1,330
$190
$1,584
$226
$1,808
$258
$2,061
$294
Select
02 Apr 20
7 Night Mediterranean Cruise
Costa Pacifica
Costa Cruise Lines
Civitavecchia (Rome)
Mediterranean
Show
$979
$140
$1,233
$176
$1,447
$207
$1,701
$243
Select
09 Apr 20
7 Night Mediterranean Cruise
Costa Pacifica
Costa Cruise Lines
Civitavecchia (Rome)
Mediterranean
Show
$1,077
$154
$1,330
$190
$1,554
$222
$1,808
$258
Select
16 Apr 20
7 Night Mediterranean Cruise
Costa Pacifica
Costa Cruise Lines
Civitavecchia (Rome)
Mediterranean
Show
$979
$140
$1,233
$176
$1,457
$208
$1,710
$244
Select
23 Apr 20
7 Night Mediterranean Cruise
Costa Pacifica
Costa Cruise Lines
Civitavecchia (Rome)
Mediterranean
Show
$979
$140
$1,233
$176
$1,457
$208
$1,710
$244
Select
30 Apr 20
7 Night Mediterranean Cruise
Costa Pacifica
Costa Cruise Lines
Civitavecchia (Rome)
Mediterranean
Show
$1,018
$145
$1,272
$182
$1,486
$212
$1,740
$249
Select
07 May 20
7 Night Mediterranean Cruise
Costa Pacifica
Costa Cruise Lines
Civitavecchia (Rome)
Mediterranean
Show
$1,067
$152
$1,320
$189
$1,525
$218
$1,779
$254
Select
14 May 20
7 Night Mediterranean Cruise
Costa Pacifica
Costa Cruise Lines
Civitavecchia (Rome)
Mediterranean
Show
$1,174
$168
$1,320
$189
$1,525
$218
$1,779
$254
Select
21 May 20
7 Night Mediterranean Cruise
Costa Pacifica
Costa Cruise Lines
Civitavecchia (Rome)
Mediterranean
Show
$1,067
$152
$1,320
$189
$1,525
$218
$2,247
$321
Select
08 Oct 20
7 Night Mediterranean Cruise
Costa Pacifica
Costa Cruise Lines
Civitavecchia (Rome)
Mediterranean
Show
$852
$122
$1,106
$158
$1,330
$190
$1,584
$226
Select
15 Oct 20
7 Night Mediterranean Cruise
Costa Pacifica
Costa Cruise Lines
Civitavecchia (Rome)
Mediterranean
Show
$940
$134
$1,194
$171
$1,408
$201
$1,662
$237
Select
22 Oct 20
7 Night Mediterranean Cruise
Costa Pacifica
Costa Cruise Lines
Civitavecchia (Rome)
Mediterranean
Show
$813
$116
$1,067
$152
$1,281
$183
$2,013
$288
Select
29 Oct 20
7 Night Mediterranean Cruise
Costa Pacifica
Costa Cruise Lines
Civitavecchia (Rome)
Mediterranean
Show
$745
$106
$999
$143
$1,223
$175
$1,954
$279
Select
05 Nov 20
7 Night Mediterranean Cruise
Costa Pacifica
Costa Cruise Lines
Civitavecchia (Rome)
Mediterranean
Show
$687
$98
$940
$134
$1,155
$165
$1,408
$201
Select
28 May 20
7 Night Mediterranean Cruise
Costa Pacifica
Costa Cruise Lines
Civitavecchia (Rome)
Mediterranean
Show
$1,067
$152
$1,320
$189
$1,535
$219
$1,788
$255
Select
24 Sep 20
7 Night Mediterranean Cruise
Costa Pacifica
Costa Cruise Lines
Civitavecchia (Rome)
Mediterranean
Show
$1,077
$154
$1,330
$190
$1,554
$222
$1,808
$258
Select
01 Oct 20
7 Night Mediterranean Cruise
Costa Pacifica
Costa Cruise Lines
Livorno (Florence/Pisa)
Mediterranean
Show
$940
$134
$1,194
$171
$1,408
$201
$1,662
$237
Select
22 Mar 20
4 Night Mediterranean Cruise
Costa Pacifica
Costa Cruise Lines
Marseille
Mediterranean
Show
$617
$154
$724
$181
$841
$210
Select
12 Nov 20
20 Night Transatlantic Cruise
Costa Pacifica
Costa Cruise Lines
Civitavecchia (Rome)
Transatlantic
Show
$1,557
$78
$1,888
$94
$2,220
$111
Select
23 Dec 19
4 Night South America Cruise
Costa Pacifica
Costa Cruise Lines
Buenos Aires
South America
Show
$773
$193
$978
$245
$1,163
$291
$1,397
$349
Select
28 Feb 20
4 Night South America Cruise
Costa Pacifica
Costa Cruise Lines
Buenos Aires
South America
Show
$773
$193
$949
$237
$1,085
$271
$1,397
$349
Select
12 Jan 20
8 Night South America Cruise
Costa Pacifica
Costa Cruise Lines
Buenos Aires
South America
Show
$1,460
$182
$1,626
$203
$1,860
$232
$1,996
$250
Select
20 Jan 20
8 Night South America Cruise
Costa Pacifica
Costa Cruise Lines
Buenos Aires
South America
Show
$1,411
$176
$1,577
$197
$1,772
$221
$1,938
$242
Select
28 Jan 20
8 Night South America Cruise
Costa Pacifica
Costa Cruise Lines
Buenos Aires
South America
Show
$1,333
$167
$1,596
$200
$1,743
$218
$1,938
$242
Select
05 Feb 20
8 Night South America Cruise
Costa Pacifica
Costa Cruise Lines
Buenos Aires
South America
Show
$1,255
$157
$1,460
$182
$1,674
$209
$2,045
$256
Select
04 Jan 20
8 Night South America Cruise
Costa Pacifica
Costa Cruise Lines
Buenos Aires
South America
Show
$1,401
$175
$1,596
$200
$1,879
$235
$2,064
$258
Select
13 Feb 20
8 Night South America Cruise
Costa Pacifica
Costa Cruise Lines
Buenos Aires
South America
Show
$1,197
$150
$1,431
$179
$1,596
$200
$1,879
$235
Select
27 Dec 19
8 Night South America Cruise
Costa Pacifica
Costa Cruise Lines
Buenos Aires
South America
Show
$1,499
$187
$1,772
$221
$2,045
$256
$2,279
$285
Select
21 Feb 20
7 Night South America Cruise
Costa Pacifica
Costa Cruise Lines
Buenos Aires
South America
Show
$931
$133
$1,156
$165
$1,390
$199
$1,643
$235
Select
22 Dec 19
4 Night South America Cruise
Costa Pacifica
Costa Cruise Lines
Montevideo
South America
Show
$1,085
$271
$1,163
$291
$1,397
$349
Select
27 Feb 20
4 Night South America Cruise
Costa Pacifica
Costa Cruise Lines
Montevideo
South America
Show
$773
$193
$949
$237
$1,085
$271
$1,397
$349
Select
11 Jan 20
8 Night South America Cruise
Costa Pacifica
Costa Cruise Lines
Montevideo
South America
Show
$1,460
$182
$1,626
$203
$1,860
$232
$1,996
$250
Select
19 Jan 20
8 Night South America Cruise
Costa Pacifica
Costa Cruise Lines
Montevideo
South America
Show
$1,411
$176
$1,577
$197
$1,772
$221
$1,938
$242
Select
27 Jan 20
8 Night South America Cruise
Costa Pacifica
Costa Cruise Lines
Montevideo
South America
Show
$1,333
$167
$1,596
$200
$1,743
$218
$1,938
$242
Select
04 Feb 20
8 Night South America Cruise
Costa Pacifica
Costa Cruise Lines
Montevideo
South America
Show
$1,255
$157
$1,460
$182
$1,674
$209
$2,045
$256
Select
12 Feb 20
8 Night South America Cruise
Costa Pacifica
Costa Cruise Lines
Montevideo
South America
Show
$1,197
$150
$1,431
$179
$1,596
$200
$2,006
$251
Select
26 Dec 19
8 Night South America Cruise
Costa Pacifica
Costa Cruise Lines
Montevideo
South America
Show
$1,499
$187
$1,772
$221
$2,045
$256
Select
15 Jan 20
8 Night South America Cruise
Costa Pacifica
Costa Cruise Lines
Rio de Janeiro
South America
Show
$1,460
$182
$1,626
$203
$1,860
$232
$2,298
$287
Select
23 Jan 20
8 Night South America Cruise
Costa Pacifica
Costa Cruise Lines
Rio de Janeiro
South America
Show
$1,411
$176
$1,577
$197
$1,772
$221
$1,938
$242
Select
31 Jan 20
8 Night South America Cruise
Costa Pacifica
Costa Cruise Lines
Rio de Janeiro
South America
Show
$1,333
$167
$1,596
$200
$1,743
$218
$1,938
$242
Select
08 Feb 20
8 Night South America Cruise
Costa Pacifica
Costa Cruise Lines
Rio de Janeiro
South America
Show
$1,255
$157
$1,460
$182
$1,674
$209
$2,045
$256
Select
07 Jan 20
8 Night South America Cruise
Costa Pacifica
Costa Cruise Lines
Rio de Janeiro
South America
Show
$1,401
$175
$1,596
$200
$1,879
$235
$2,064
$258
Select
16 Feb 20
8 Night South America Cruise
Costa Pacifica
Costa Cruise Lines
Rio de Janeiro
South America
Show
$1,197
$150
$1,431
$179
$1,596
$200
$1,879
$235
Select
12 Dec 19
3 Night South America Cruise
Costa Pacifica
Costa Cruise Lines
Buenos Aires
South America
Show
$490
$163
$568
$189
$646
$215
$783
$261
Select
11 Jan 20
106 Night Round World Cruise
Costa Deliziosa
Costa Cruise Lines
Barcelona
World
Show
$32,516
$307
$44,703
$422
Select
05 Jan 20
112 Night Round World Cruise
Costa Deliziosa
Costa Cruise Lines
Venice
World
Show
$32,516
$290
$44,703
$399
Select
09 Jan 20
108 Night Round World Cruise
Costa Deliziosa
Costa Cruise Lines
Civitavecchia (Rome)
World
Show
$32,516
$301
$44,703
$414
Select
22 Dec 19
7 Night Mediterranean Cruise
Costa Deliziosa
Costa Cruise Lines
Venice
Mediterranean
Show
$1,476
$211
$1,662
$237
$1,866
$267
$2,120
$303
Select
26 Apr 20
6 Night Mediterranean Cruise
Costa Deliziosa
Costa Cruise Lines
Venice
Mediterranean
Show
$1,046
$174
$1,192
$199
$1,358
$226
$1,582
$264
Select
02 May 20
7 Night Mediterranean Cruise
Costa Deliziosa
Costa Cruise Lines
Venice
Mediterranean
Show
$1,330
$190
$1,525
$218
$1,730
$247
$1,993
$285
Select
09 May 20
7 Night Mediterranean Cruise
Costa Deliziosa
Costa Cruise Lines
Venice
Mediterranean
Show
$1,330
$190
$1,525
$218
$1,730
$247
$1,993
$285
Select
16 May 20
7 Night Mediterranean Cruise
Costa Deliziosa
Costa Cruise Lines
Venice
Mediterranean
Show
$1,330
$190
$1,525
$218
$1,730
$247
$1,993
$285
Select
10 Oct 20
7 Night Mediterranean Cruise
Costa Deliziosa
Costa Cruise Lines
Venice
Mediterranean
Show
$1,281
$183
$1,476
$211
$1,681
$240
$1,954
$279
Select
17 Oct 20
7 Night Mediterranean Cruise
Costa Deliziosa
Costa Cruise Lines
Venice
Mediterranean
Show
$1,125
$161
$1,320
$189
$1,525
$218
$1,788
$255
Select
21 Nov 20
7 Night Mediterranean Cruise
Costa Deliziosa
Costa Cruise Lines
Venice
Mediterranean
Show
$823
$118
$1,018
$145
$1,223
$175
$1,486
$212
Select
28 Nov 20
7 Night Mediterranean Cruise
Costa Deliziosa
Costa Cruise Lines
Venice
Mediterranean
Show
$823
$118
$1,018
$145
$1,223
$175
$1,486
$212
Select
05 Dec 20
7 Night Mediterranean Cruise
Costa Deliziosa
Costa Cruise Lines
Venice
Mediterranean
Show
$823
$118
$1,018
$145
$1,223
$175
$1,486
$212
Select
12 Dec 20
7 Night Mediterranean Cruise
Costa Deliziosa
Costa Cruise Lines
Venice
Mediterranean
Show
$696
$99
$891
$127
$1,096
$157
$1,359
$194
Select
19 Dec 20
7 Night Mediterranean Cruise
Costa Deliziosa
Costa Cruise Lines
Venice
Mediterranean
Show
$1,457
$208
$1,652
$236
$1,857
$265
$2,120
$303
Select
23 May 20
7 Night Mediterranean Cruise
Costa Deliziosa
Costa Cruise Lines
Venice
Mediterranean
Show
$1,457
$208
$1,652
$236
$1,857
$265
$2,120
$303
Select
30 May 20
7 Night Mediterranean Cruise
Costa Deliziosa
Costa Cruise Lines
Venice
Mediterranean
Show
$1,457
$208
$1,652
$236
$1,857
$265
$2,120
$303
Select
06 Jun 20
7 Night Mediterranean Cruise
Costa Deliziosa
Costa Cruise Lines
Venice
Mediterranean
Show
$1,486
$212
$1,681
$240
$1,886
$269
$2,159
$308
Select
13 Jun 20
7 Night Mediterranean Cruise
Costa Deliziosa
Costa Cruise Lines
Venice
Mediterranean
Show
$1,535
$219
$1,730
$247
$1,935
$276
$2,208
$315
Select
20 Jun 20
7 Night Mediterranean Cruise
Costa Deliziosa
Costa Cruise Lines
Venice
Mediterranean
Show
$1,535
$219
$1,730
$247
$1,935
$276
$2,208
$315
Select
27 Jun 20
7 Night Mediterranean Cruise
Costa Deliziosa
Costa Cruise Lines
Venice
Mediterranean
Show
$1,535
$219
$1,779
$254
$2,013
$288
$2,295
$328
Select
04 Jul 20
7 Night Mediterranean Cruise
Costa Deliziosa
Costa Cruise Lines
Venice
Mediterranean
Show
$1,584
$226
$1,827
$261
$2,061
$294
$2,344
$335
Select
11 Jul 20
7 Night Mediterranean Cruise
Costa Deliziosa
Costa Cruise Lines
Venice
Mediterranean
Show
$1,584
$226
$1,827
$261
$2,061
$294
$2,344
$335
Select
18 Jul 20
7 Night Mediterranean Cruise
Costa Deliziosa
Costa Cruise Lines
Venice
Mediterranean
Show
$1,652
$236
$1,886
$269
$2,120
$303
$2,412
$345
Select
25 Jul 20
7 Night Mediterranean Cruise
Costa Deliziosa
Costa Cruise Lines
Venice
Mediterranean
Show
$1,740
$249
$1,983
$283
$2,217
$317
$2,500
$357
Select
01 Aug 20
7 Night Mediterranean Cruise
Costa Deliziosa
Costa Cruise Lines
Venice
Mediterranean
Show
$1,866
$267
$2,110
$301
$2,344
$335
$2,627
$375
Select
08 Aug 20
7 Night Mediterranean Cruise
Costa Deliziosa
Costa Cruise Lines
Venice
Mediterranean
Show
$1,935
$276
$2,169
$310
$2,412
$345
$2,695
$385
Select
15 Aug 20
7 Night Mediterranean Cruise
Costa Deliziosa
Costa Cruise Lines
Venice
Mediterranean
Show
$1,935
$276
$2,169
$310
$2,412
$345
$2,695
$385
Select
22 Aug 20
7 Night Mediterranean Cruise
Costa Deliziosa
Costa Cruise Lines
Venice
Mediterranean
Show
$1,779
$254
$2,013
$288
$2,247
$321
$2,539
$363
Select
29 Aug 20
7 Night Mediterranean Cruise
Costa Deliziosa
Costa Cruise Lines
Venice
Mediterranean
Show
$1,779
$254
$2,013
$288
$2,247
$321
$2,539
$363
Select
05 Sep 20
7 Night Mediterranean Cruise
Costa Deliziosa
Costa Cruise Lines
Venice
Mediterranean
Show
$1,710
$244
$1,954
$279
$2,188
$313
$2,471
$353
Select
12 Sep 20
7 Night Mediterranean Cruise
Costa Deliziosa
Costa Cruise Lines
Venice
Mediterranean
Show
$1,613
$230
$1,857
$265
$2,091
$299
$2,373
$339
Select
19 Sep 20
7 Night Mediterranean Cruise
Costa Deliziosa
Costa Cruise Lines
Venice
Mediterranean
Show
$1,486
$212
$1,730
$247
$1,964
$281
$2,247
$321
Select
26 Sep 20
7 Night Mediterranean Cruise
Costa Deliziosa
Costa Cruise Lines
Venice
Mediterranean
Show
$1,486
$212
$1,681
$240
$1,886
$269
$2,159
$308
Select
03 Oct 20
7 Night Mediterranean Cruise
Costa Deliziosa
Costa Cruise Lines
Venice
Mediterranean
Show
$1,330
$190
$1,525
$218
$1,730
$247
$1,993
$285
Select
24 Oct 20
7 Night Mediterranean Cruise
Costa Deliziosa
Costa Cruise Lines
Venice
Mediterranean
Show
$1,125
$161
$1,320
$189
$1,525
$218
$1,788
$255
Select
31 Oct 20
7 Night Mediterranean Cruise
Costa Deliziosa
Costa Cruise Lines
Venice
Mediterranean
Show
$1,067
$152
$1,252
$179
$1,457
$208
$1,730
$247
Select
07 Nov 20
7 Night Mediterranean Cruise
Costa Deliziosa
Costa Cruise Lines
Venice
Mediterranean
Show
$1,047
$150
$1,233
$176
$1,447
$207
$1,710
$244
Select
14 Nov 20
7 Night Mediterranean Cruise
Costa Deliziosa
Costa Cruise Lines
Venice
Mediterranean
Show
$852
$122
$1,047
$150
$1,252
$179
$1,525
$218
Select
26 Dec 20
8 Night Mediterranean Cruise
Costa Deliziosa
Costa Cruise Lines
Venice
Mediterranean
Show
$1,760
$220
$1,984
$248
$2,218
$277
$2,520
$315
Select
10 Jan 21
114 Night Round World Cruise
Costa Deliziosa
Costa Cruise Lines
Civitavecchia (Rome)
World
Show
$19,821
$174
$22,668
$199
$29,318
$257
$36,445
$320
Select
08 Jan 21
115 Night Round World Cruise
Costa Deliziosa
Costa Cruise Lines
Savona (Genoa)
World
Show
$19,821
$172
$22,668
$197
$29,318
$255
$36,445
$317
Select
03 Jan 21
125 Night Round World Cruise
Costa Deliziosa
Costa Cruise Lines
Venice
World
Show
$19,821
$159
$22,668
$181
$29,318
$235
$36,445
$292
Select
09 Jan 21
113 Night Round World Cruise
Costa Deliziosa
Costa Cruise Lines
Marseille
World
Show
$19,821
$175
$22,668
$201
$29,318
$259
$36,445
$323
Select
16 Dec 19
7 Night Caribbean Cruise
Costa Favolosa
Costa Cruise Lines
La Romana
Caribbean
Show
$716
$102
$882
$126
$1,155
$165
Select
23 Dec 19
7 Night Caribbean Cruise
Costa Favolosa
Costa Cruise Lines
La Romana
Caribbean
Show
$901
$129
$1,086
$155
$1,398
$200
Select
30 Dec 19
7 Night Caribbean Cruise
Costa Favolosa
Costa Cruise Lines
La Romana
Caribbean
Show
$1,437
$205
$1,613
$230
$1,935
$276
Select
06 Jan 20
7 Night Caribbean Cruise
Costa Favolosa
Costa Cruise Lines
La Romana
Caribbean
Show
$774
$111
$960
$137
$1,233
$176
$1,535
$219
Select
13 Jan 20
7 Night Caribbean Cruise
Costa Favolosa
Costa Cruise Lines
La Romana
Caribbean
Show
$726
$104
$901
$129
$1,174
$168
$1,476
$211
Select
20 Jan 20
7 Night Caribbean Cruise
Costa Favolosa
Costa Cruise Lines
La Romana
Caribbean
Show
$726
$104
$901
$129
$1,174
$168
$1,476
$211
Select
27 Jan 20
7 Night Caribbean Cruise
Costa Favolosa
Costa Cruise Lines
La Romana
Caribbean
Show
$872
$125
$1,047
$150
$1,320
$189
$1,623
$232
Select
03 Feb 20
7 Night Caribbean Cruise
Costa Favolosa
Costa Cruise Lines
La Romana
Caribbean
Show
$726
$104
$901
$129
$1,174
$168
$1,476
$211
Select
10 Feb 20
7 Night Caribbean Cruise
Costa Favolosa
Costa Cruise Lines
La Romana
Caribbean
Show
$726
$104
$901
$129
$1,174
$168
$1,476
$211
Select
17 Feb 20
7 Night Caribbean Cruise
Costa Favolosa
Costa Cruise Lines
La Romana
Caribbean
Show
$726
$104
$901
$129
$1,174
$168
$1,476
$211
Select
24 Feb 20
7 Night Caribbean Cruise
Costa Favolosa
Costa Cruise Lines
La Romana
Caribbean
Show
$794
$113
$979
$140
$1,252
$179
$1,554
$222
Select
02 Mar 20
7 Night Caribbean Cruise
Costa Favolosa
Costa Cruise Lines
La Romana
Caribbean
Show
$940
$134
$1,125
$161
$1,398
$200
$1,701
$243
Select
09 Mar 20
7 Night Caribbean Cruise
Costa Favolosa
Costa Cruise Lines
La Romana
Caribbean
Show
$872
$125
$1,057
$151
$1,330
$190
$1,632
$233
Select
16 Mar 20
7 Night Caribbean Cruise
Costa Favolosa
Costa Cruise Lines
La Romana
Caribbean
Show
$940
$134
$1,125
$161
$1,398
$200
$1,701
$243
Select
14 Dec 19
7 Night Caribbean Cruise
Costa Favolosa
Costa Cruise Lines
Pointe-a-Pitre
Caribbean
Show
$716
$102
$882
$126
$1,155
$165
Select
21 Dec 19
7 Night Caribbean Cruise
Costa Favolosa
Costa Cruise Lines
Pointe-a-Pitre
Caribbean
Show
$979
$140
$1,164
$166
$1,476
$211
Select
04 Jan 20
7 Night Caribbean Cruise
Costa Favolosa
Costa Cruise Lines
Pointe-a-Pitre
Caribbean
Show
$774
$111
$960
$137
$1,233
$176
$1,954
$279
Select
11 Jan 20
7 Night Caribbean Cruise
Costa Favolosa
Costa Cruise Lines
Pointe-a-Pitre
Caribbean
Show
$726
$104
$901
$129
$1,174
$168
$1,476
$211
Select
18 Jan 20
7 Night Caribbean Cruise
Costa Favolosa
Costa Cruise Lines
Pointe-a-Pitre
Caribbean
Show
$726
$104
$901
$129
$1,174
$168
$1,476
$211
Select
25 Jan 20
7 Night Caribbean Cruise
Costa Favolosa
Costa Cruise Lines
Pointe-a-Pitre
Caribbean
Show
$726
$104
$901
$129
$1,174
$168
$1,476
$211
Select
01 Feb 20
7 Night Caribbean Cruise
Costa Favolosa
Costa Cruise Lines
Pointe-a-Pitre
Caribbean
Show
$726
$104
$901
$129
$1,174
$168
$1,476
$211
Select
08 Feb 20
7 Night Caribbean Cruise
Costa Favolosa
Costa Cruise Lines
Pointe-a-Pitre
Caribbean
Show
$726
$104
$901
$129
$1,174
$168
$1,476
$211
Select
15 Feb 20
7 Night Caribbean Cruise
Costa Favolosa
Costa Cruise Lines
Pointe-a-Pitre
Caribbean
Show
$726
$104
$901
$129
$1,174
$168
$1,476
$211
Select
22 Feb 20
7 Night Caribbean - Western Cruise
Costa Favolosa
Costa Cruise Lines
Pointe-a-Pitre
Caribbean - Western
Show
$794
$113
$979
$140
$1,252
$179
$1,554
$222
Select
29 Feb 20
7 Night Caribbean Cruise
Costa Favolosa
Costa Cruise Lines
Pointe-a-Pitre
Caribbean
Show
$794
$113
$979
$140
$1,252
$179
$1,554
$222
Select
07 Mar 20
7 Night Caribbean Cruise
Costa Favolosa
Costa Cruise Lines
Pointe-a-Pitre
Caribbean
Show
$794
$113
$979
$140
$1,252
$179
$1,554
$222
Select
14 Mar 20
7 Night Caribbean Cruise
Costa Favolosa
Costa Cruise Lines
Pointe-a-Pitre
Caribbean
Show
$794
$113
$979
$140
$1,252
$179
$1,554
$222
Select
21 Mar 20
7 Night Caribbean - Western Cruise
Costa Favolosa
Costa Cruise Lines
Pointe-a-Pitre
Caribbean - Western
Show
$794
$113
$979
$140
$1,252
$179
$1,554
$222
Select
28 Mar 20
13 Night Transatlantic Cruise
Costa Favolosa
Costa Cruise Lines
Pointe-a-Pitre
Transatlantic
Show
$923
$71
$1,176
$90
$1,654
$127
$2,161
$166
Select
21 Mar 20
20 Night Transatlantic Cruise
Costa Favolosa
Costa Cruise Lines
Pointe-a-Pitre
Transatlantic
Show
$1,274
$64
$1,664
$83
$2,405
$120
Select
23 Mar 20
18 Night Transatlantic Cruise
Costa Favolosa
Costa Cruise Lines
La Romana
Transatlantic
Show
$1,176
$65
$1,527
$85
Select
28 Mar 20
12 Night Transatlantic Cruise
Costa Favolosa
Costa Cruise Lines
Pointe-a-Pitre
Transatlantic
Show
$844
$70
$1,078
$90
$1,517
$126
$1,985
$165
Select
28 Mar 20
14 Night Transatlantic Cruise
Costa Favolosa
Costa Cruise Lines
Pointe-a-Pitre
Transatlantic
Show
$971
$69
$1,244
$89
$1,761
$126
Select
21 Mar 20
21 Night Transatlantic Cruise
Costa Favolosa
Costa Cruise Lines
Pointe-a-Pitre
Transatlantic
Show
$1,332
$63
$3,000
$143
Select
08 Jan 21
7 Night Caribbean Cruise
Costa Favolosa
Costa Cruise Lines
Pointe-a-Pitre
Caribbean
Show
$716
$102
$950
$136
$1,194
$171
$1,632
$233
Select
29 Jan 21
7 Night Caribbean Cruise
Costa Favolosa
Costa Cruise Lines
Pointe-a-Pitre
Caribbean
Show
$696
$99
$940
$134
$1,174
$168
$1,613
$230
Select
19 Feb 21
7 Night Caribbean Cruise
Costa Favolosa
Costa Cruise Lines
Pointe-a-Pitre
Caribbean
Show
$696
$99
$940
$134
$1,174
$168
$1,613
$230
Select
12 Mar 21
7 Night Caribbean Cruise
Costa Favolosa
Costa Cruise Lines
Pointe-a-Pitre
Caribbean
Show
$813
$116
$1,047
$150
$1,281
$183
$1,730
$247
Select
15 Jan 21
7 Night Caribbean Cruise
Costa Favolosa
Costa Cruise Lines
Pointe-a-Pitre
Caribbean
Show
$667
$95
$901
$129
$1,145
$164
$1,584
$226
Select
05 Feb 21
7 Night Caribbean Cruise
Costa Favolosa
Costa Cruise Lines
Pointe-a-Pitre
Caribbean
Show
$696
$99
$940
$134
$1,174
$168
$1,613
$230
Select
26 Feb 21
7 Night Caribbean Cruise
Costa Favolosa
Costa Cruise Lines
Pointe-a-Pitre
Caribbean
Show
$696
$99
$940
$134
$1,174
$168
$1,613
$230
Select
22 Jan 21
7 Night Caribbean Cruise
Costa Favolosa
Costa Cruise Lines
Pointe-a-Pitre
Caribbean
Show
$667
$95
$901
$129
$1,145
$164
$1,584
$226
Select
12 Feb 21
7 Night Caribbean Cruise
Costa Favolosa
Costa Cruise Lines
Pointe-a-Pitre
Caribbean
Show
$696
$99
$940
$134
$1,174
$168
$1,613
$230
Select
05 Mar 21
7 Night Caribbean Cruise
Costa Favolosa
Costa Cruise Lines
Pointe-a-Pitre
Caribbean
Show
$774
$111
$1,018
$145
$1,252
$179
$1,701
$243
Select
08 Jan 21
14 Night Caribbean Cruise
Costa Favolosa
Costa Cruise Lines
Pointe-a-Pitre
Caribbean
Show
$1,264
$90
$1,742
$124
$2,210
$158
$3,097
$221
Select
29 Jan 21
14 Night Caribbean Cruise
Costa Favolosa
Costa Cruise Lines
Pointe-a-Pitre
Caribbean
Show
$1,283
$92
$1,751
$125
$2,229
$159
$3,116
$223
Select
19 Feb 21
14 Night Caribbean Cruise
Costa Favolosa
Costa Cruise Lines
Pointe-a-Pitre
Caribbean
Show
$1,283
$92
$1,751
$125
$2,229
$159
$3,116
$223
Select
15 Jan 21
14 Night Caribbean Cruise
Costa Favolosa
Costa Cruise Lines
Pointe-a-Pitre
Caribbean
Show
$1,215
$87
$1,693
$121
$2,171
$155
$3,058
$218
Select
05 Feb 21
14 Night Caribbean Cruise
Costa Favolosa
Costa Cruise Lines
Pointe-a-Pitre
Caribbean
Show
$1,283
$92
$1,751
$125
$2,229
$159
$3,116
$223
Select
26 Feb 21
14 Night Caribbean Cruise
Costa Favolosa
Costa Cruise Lines
Pointe-a-Pitre
Caribbean
Show
$1,361
$97
$1,829
$131
$2,307
$165
$3,194
$228
Select
22 Jan 21
14 Night Caribbean Cruise
Costa Favolosa
Costa Cruise Lines
Pointe-a-Pitre
Caribbean
Show
$1,244
$89
$1,722
$123
$2,200
$157
$3,087
$221
Select
12 Feb 21
14 Night Caribbean Cruise
Costa Favolosa
Costa Cruise Lines
Pointe-a-Pitre
Caribbean
Show
$1,283
$92
$1,751
$125
$2,229
$159
$3,116
$223
Select
05 Mar 21
14 Night Caribbean Cruise
Costa Favolosa
Costa Cruise Lines
Pointe-a-Pitre
Caribbean
Show
$1,469
$105
$1,946
$139
$2,424
$173
$3,311
$237
Select
21 Dec 20
18 Night Caribbean Cruise
Costa Favolosa
Costa Cruise Lines
Pointe-a-Pitre
Caribbean
Show
$1,976
$110
$2,512
$140
$3,273
$182
$4,062
$226
Select
07 Jul 20
10 Night North Europe Cruise
Costa Favolosa
Costa Cruise Lines
Kiel
Europe - Northern
Show
$1,672
$167
$2,384
$238
$3,017
$302
$3,544
$354
Select
18 Aug 20
10 Night North Europe Cruise
Costa Favolosa
Costa Cruise Lines
Kiel
Europe - Northern
Show
$1,838
$184
$2,549
$255
$3,183
$318
$3,700
$370
Select
16 Jun 20
10 Night North Europe Cruise
Costa Favolosa
Costa Cruise Lines
Kiel
Europe - Northern
Show
$1,672
$167
$2,384
$238
$3,017
$302
$3,544
$354
Select
28 Jul 20
10 Night North Europe Cruise
Costa Favolosa
Costa Cruise Lines
Kiel
Europe - Northern
Show
$1,838
$184
$2,549
$255
$3,183
$318
$3,700
$370
Select
05 Jun 20
11 Night North Europe Cruise
Costa Favolosa
Costa Cruise Lines
Kiel
Europe - Northern
Show
$2,063
$188
$2,872
$261
$3,662
$333
$4,978
$453
Select
26 Jun 20