Starting Price, Per Night*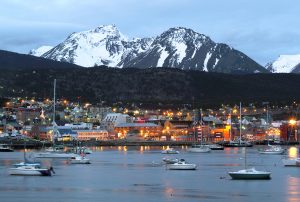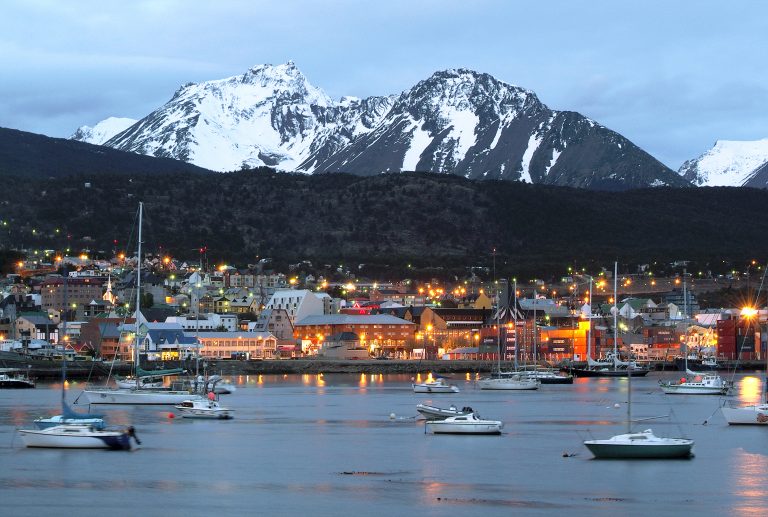 South America Cruises
With hundreds of South America cruises happening every year to must-see ports of call, it's no wonder why so many Australians fall in love with this truly enchanting region. If you're in the mood for a relaxing cruise around South America or are just comparing the latest South America cruises 2024 and 2025, you've come to the right place!
South America, the fourth largest continent on our planet, is a diverse place comprised of 12 countries and together they present a plethora of cruise options. It could literally take you years to try every South America cruise. You can opt for nature exploration in the Galapagos or Patagonia. You can visit the beautiful fjords of Chile and the rainforests of the Amazon. But you won't forgo calls upon vibrant cities. Many South America cruises delve deep into fascinating places like Buenos Aires, Argentina and Rio de Janeiro, Brazil. You'll learn about colonial Spanish and Portuguese settlements as well as the indigenous peoples of South America. The continent-spanning from the equator to sub-Antarctica—is worthy of exploration via cruise ship, and the popularity of the available itineraries on South America cruises continues to grow.
Jump to view cruises from Santiago, cruises from Buenos Aires, cruises from Rio de Janeiro or cruises from Galapagos.
When to Cruise South America
Keep in mind the sheer size of South America and the changing climates from north to south. But, in general, the South America cruise season begins in November and comes to a close in early May. As can be expected, the further south you travel—and away from the equator—the cooler/dryer the temperatures will become. In Ushuaia in December, for example, the mountaintops may still be covered in snow.
Cruise Lines That Offer South America Cruises
Nearly all of the major cruise lines offer South America cruises, including:
How to Get to South America
The 'closest' South American airport to Australia is that of Santiago in Chile.  Qantas and LAN Chile operate direct flights between Sydney and Santiago on certain days, taking about 12.5 hours, however, these flights book out quickly.  Your other alternative is to fly via Auckland.  If you're wanting to get to the other side of South America, it takes at lest 18.5 hours to fly from Sydney to Buenos Aires, Argentina, and at least 20 hours to get from Sydney to Rio de Janeiro, Brazil. In both cases, you'll need to connect somewhere in between.
Itineraries for South America Cruises
There are three major types of South America cruises to choose from and due to the distances your ship will travel, almost none of the options are a week long. You'll need to devote a bit more time to a South American voyage and many individuals prefer to take a long "grand voyage" in order to see as much as possible on one trip.
Round the Horn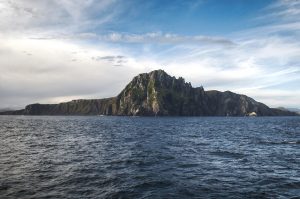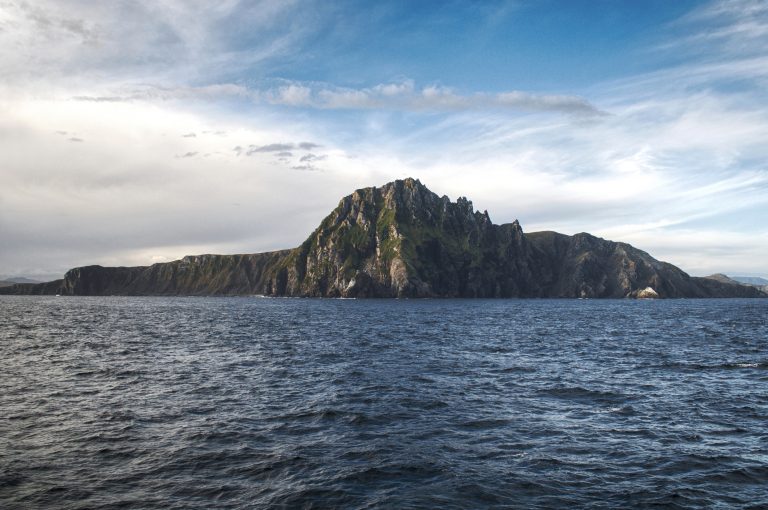 There are some cruises that are downright events and "Round the Horn" itineraries that sail past Cape Horn—the southernmost tip of the continent—definitely fall into that category. You generally embark in the cosmopolitan city of Buenos Aires and then head south where you'll sail around the coast of Argentina. At the southernmost tip of South America—just 1,000 miles north of Antarctica—you'll explore the mountains and deserts of Patagonia, with the Andes Mountains dividing Argentina from Chile. You'll explore the Chilean Fjords next before disembarking in Valparaiso or San Antonio for Santiago, Chile. It's important to note that most cruise lines don't actually sail around the horn itself because the water can be so rough. Even those that never get seasick report feeling pretty green in the waters off South America's southernmost coast. Instead, cruise lines tuck into more protected waterways like the Beagle Channel between Argentina and Chile. It makes for a more comfortable ride and you'll be rewarded with amazing sights like snow-capped mountain peaks and glacial fjords.
There's a lot to see and do in between Buenos Aires and Valparaiso, so Round the Horn itineraries almost always last 14 nights or longer.  If you're lucky the itinerary might even have a scheduled scenic cruise of Antarctica's icy straights.
Amazon River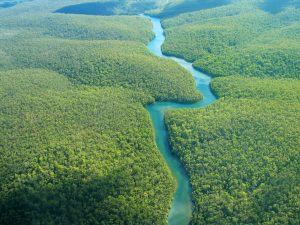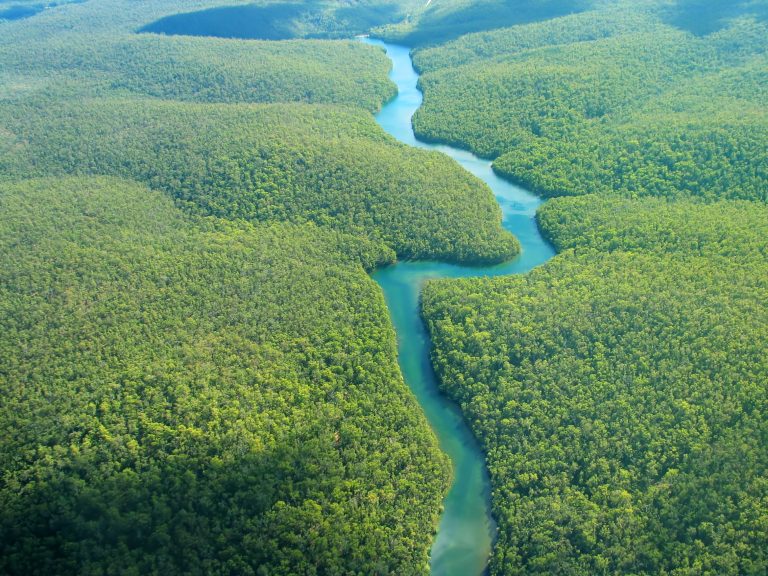 In years past, Amazon River cruises were the stuff for hearty folk only. It was an opportunity to sail the mysterious river aboard an intimate riverboat and come into contact with some indigenous peoples whose ancestors have lived in the rainforest for hundreds of years. Amazon River itineraries take you to places that would be very hard to reach in any other way. The region is remote and the excursions can be rugged.
Today, cruisers of all stripes can book a variety of Amazon River itineraries, some of which are still staged aboard smaller riverboat vessels but there are now also extended itineraries from premium and luxury lines that sail their cruise ships between the city of Manaus on the banks of the Negro River in northwestern Brazil to cities on the South Atlantic Ocean like Buenos Aires in Argentina or Brazil's Rio de Janeiro.
These trips often focus their ports of call on Brazil with a stop or two in Uruguay before disembarking in Argentina. The purpose of an Amazon expedition is to see the untamed jungle so many stops are less developed than what you'd expect on itineraries in other parts of the world.
Galapagos Islands (& Side Trips to Peru's Machu Picchu)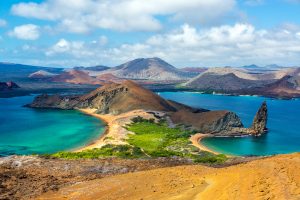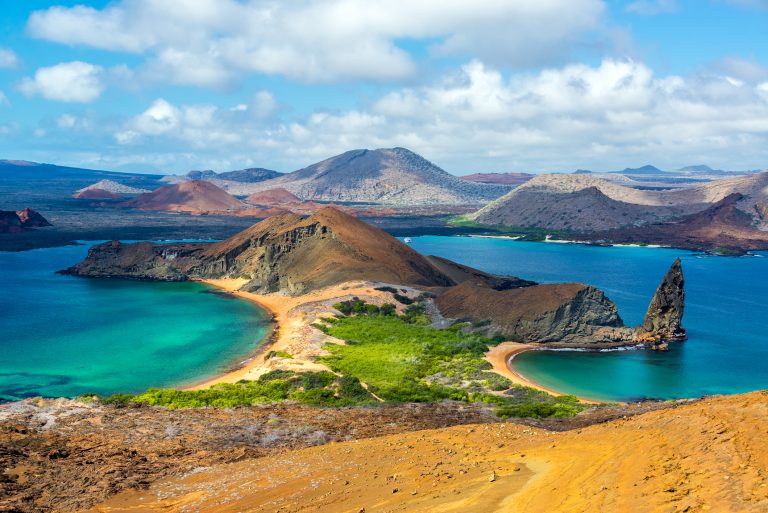 If you're the outdoorsy type, you must visit Ecuador's Galapagos Islands at some point. Charles Darwin came up with his theory of natural selection here (though much of that work is based on Alfred Russell Wallace's observances in Asia and Australia). Bird lovers go crazy over the Galapagos and the unusual birds—like blue-footed boobies and albatrosses—found there. If you're more of a water person, you'll find sea lions and fur seals, whale sharks and marine iguanas. On land you'll find iguanas and giant tortoises and fauna that you won't find elsewhere. The Ecuadorian government has strict guidelines on the number of vessels and travelers that can visit the area, so the Galapagos Islands—from Santa Cruz to Fernandina to Floreana—are still pristine. Here you'll come across animals that have no fear of humans because humans are not a threat. It's an amazing trip for photographers, amateur and professional alike.
You can pair a visit to the Galapagos with a pre- or post-cruise visit to the Incan ruins of Machu Picchu in Peru's Andes Mountains.
View cruises from Galapagos.
Top South American Ports of Call
Depending on which of the South America cruises you take, you'll visit vastly different regions of the continent. Here are some of the most popular ports of call across the different types of itineraries offered.
Buenos Aires, Argentina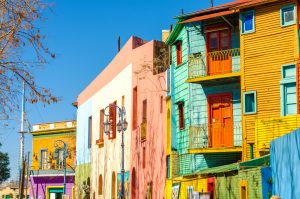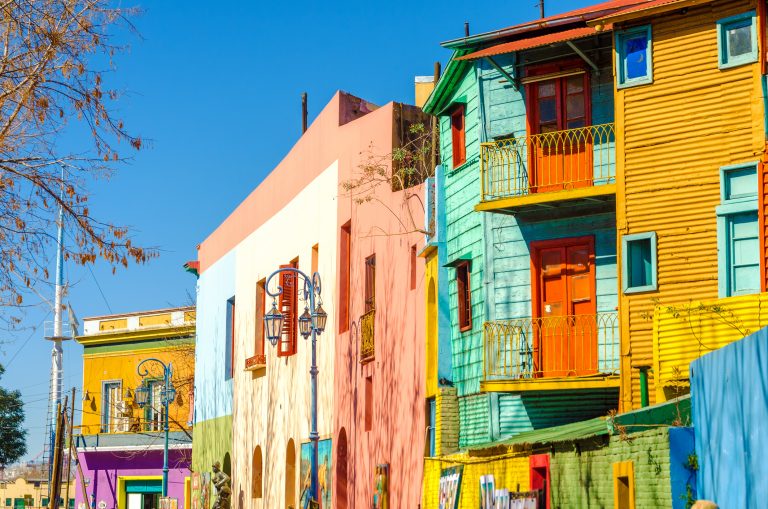 This cosmopolitan city of 12-million people is a veritable melting pop with individuals with a South American background mixing with those of European descent. The capital of Argentina is an embarkation/debarkation port so it's easy to arrange for a pre- or post-cruise stay in one of the well-priced hotels. Start your exploration at Plaza de Mayo, the city's historic center, and you may feel as if you're in Madrid, Spain, instead of South America. The focal point of the square is the May Pyramid that acknowledges the revolution of 1810. First Lady Eva Peron's pink palace, Casa Rosada, is located here as is the 18th-century Metropolitan Cathedral.
If you want to see the neighborhood that birthed the tango, head to La Boca. The cobble stone streets beckon, and artists and craftspeople of all types live in this community that was first settled by Italian immigrants.
There are a variety of good museums to visit, but most people start with the Museum of Fine Arts. Shopping is the other major pastime and the 12-block-long pedestrian-only Calle Florida is lined with shops of all types. Finally, while visiting Buenos Aires don't miss the delicious local wines, succulent grass-fed beef, and Andean tapas-style cuisine.
View cruises from Buenos Aires.
Rio de Janeiro, Brazil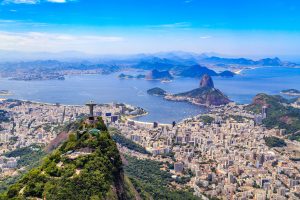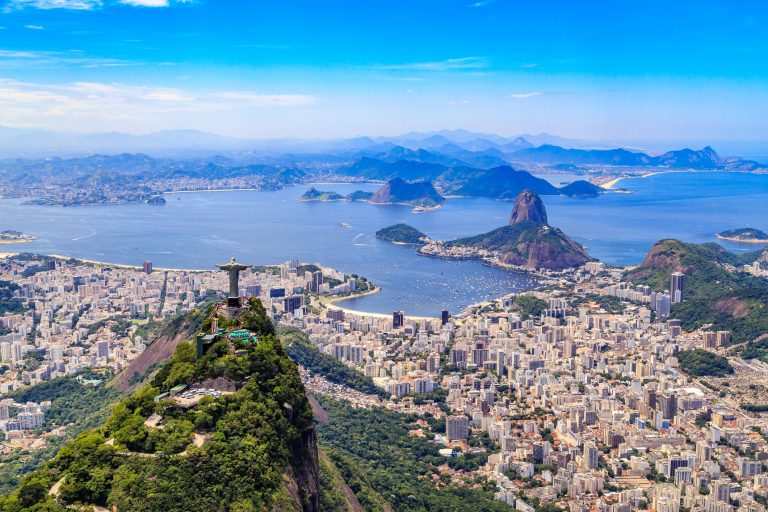 There are two iconic sights in Rio de Janeiro that you've no doubt seen in the pages of travel magazines: Sugarloaf Mountain, the cone-shaped peak rising 396 metres above the harbour, and the Christ the Redeemer Art Deco statue at the top of Corcovado mountain in the Tijuca Forest National Park. The statue looks down on the entire city and is a stirring sight no matter your religious affiliation. The scenery in Rio is dramatic and visitors almost always vow to return to the city that captivates them.
Start your visit by taking the funicular ride to the top of Corcovado. The bird's-eye-view of the nearby mountains, bays and beaches is unsurpassed. Alternatively, for equally compelling panoramic vistas, take a taxi to the base of Sugarloaf and then board the cable car that will take you to the top.
Next, stroll through the downtown neighborhoods and you'll no doubt here samba rhythms that are integral to the identity of Rio itself. After all, this city is home to Carnival, which is an annual celebration that features samba singing and dancing. It may be worth it to time your South American voyage with Carnival. It's a once in a lifetime experience. (The dates change each year but generally begin in late February or early March.)
View cruises from Rio de Janeiro.
The Amazon River
While not an actual port of call, the Amazon is the very reason why many book South America cruises in the first place. It's a focal point of many itineraries and with good reason. From the river you can easily view the jungle and the wildlife that makes the shoreline its home. The water itself is a curiosity in places as well—especially at Encontro das Aguas, which means the meeting of the waters. It's where the Amazon River's black water meets the mucky tan water of the Atlantic Ocean and, for miles at a time, these two bodies of water flow side by side without mixing. It's a natural phenomenon that will be a highlight of your voyage.
Embark on brilliant South America cruises now
With an abundance of South America cruises to choose from, it might be at times difficult the best itinerary for you. That's where we come in! Get in touch with Cruise Guru today and we'll help you find and book the perfect South America cruise. Whether you want a brilliant cruise from South America to Antarctica or a relaxing cruise down the coast, we'll be able to find a sailing at your price range. Call us on 13 13 03 or fill out a call-back form and one of our fantastic cruise consultants will be with you shortly.
Keep up with the latest South America cruise deals and offers by following our Facebook, Twitter, and Instagram pages! We'll keep you posted on brand new cruise deals, limited-time-only flash sales, and Cruise Guru exclusive offers. Book your next South American adventure at an affordable price with the help of Cruise Guru.
Need help? Call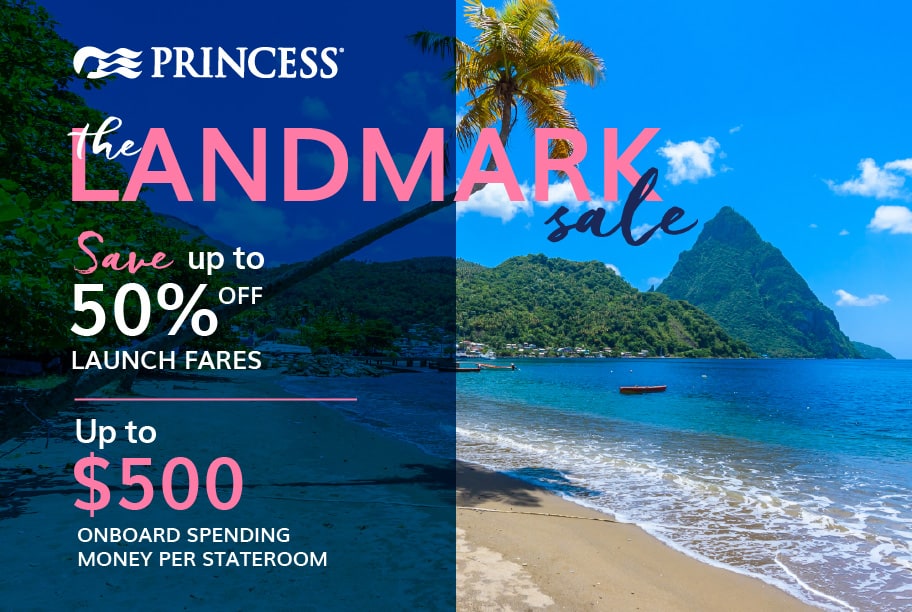 CENTRAL AMERICA/CARIBBEAN
Sail Princess Cruises in Central & South America and receive savings up to 50% + Up to $500 Onboard Spending Money per Stateroom*
View Now