Overview
Departure Ports
Cruises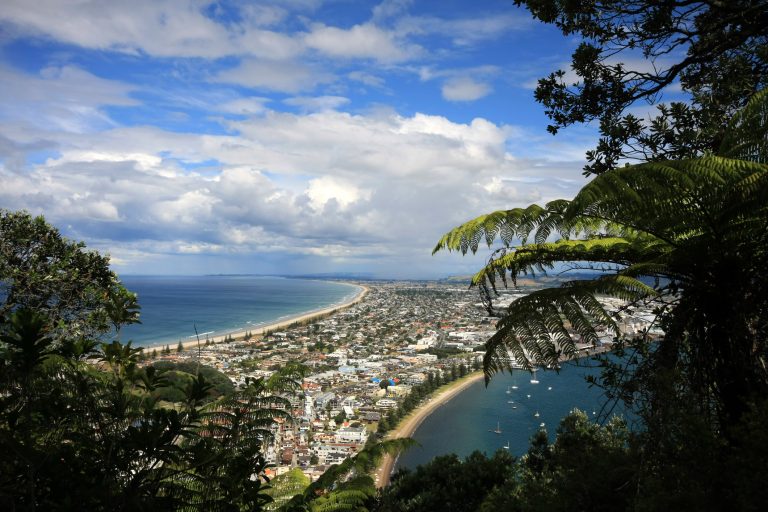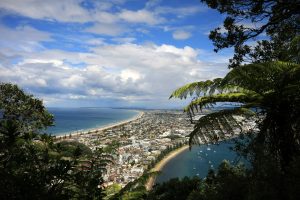 New Zealand may be close to home—about 2,200 kilometres southeast from Sydney—but that doesn't make it any less exotic. It's actually so different from Australia that New Zealand cruises to its major urban centres and beach getaways can be enlightening. The vibe in some ports is quite Polynesian and that makes sense because of the destination's Maori heritage. It's thought that East Polynesians first arrived in New Zealand sometime in the 9th century, but the Maori culture did not take hold until 1350 AD. Back then, the Maori called the region Aotearoa. Over the next several hundred years, many other European explorers and seafarers called upon the region, including Britain's famous Captain James Cook in 1767.
These days though, most people equate the "Land of the Long White Cloud" with movies like The Lord of the Rings trilogy, which was famously filmed there. The scenery can be quite otherworldly and is certainly breathtaking, from soft sand beaches and green pastures to majestic mountains and volcanoes to lush forests and glacial fjords, New Zealand's got it all. It's the type of place where you can enjoy hiking and bird watching in the vast open spaces or you can head to the cities like Auckland and Wellington to wine and dine. The choice is yours and you can experience both on many New Zealand cruises.
View all New Zealand adventures from Sydney, from Melbourne, from Brisbane, from Adelaide or from Auckland.
When do New Zealand Cruises Operate?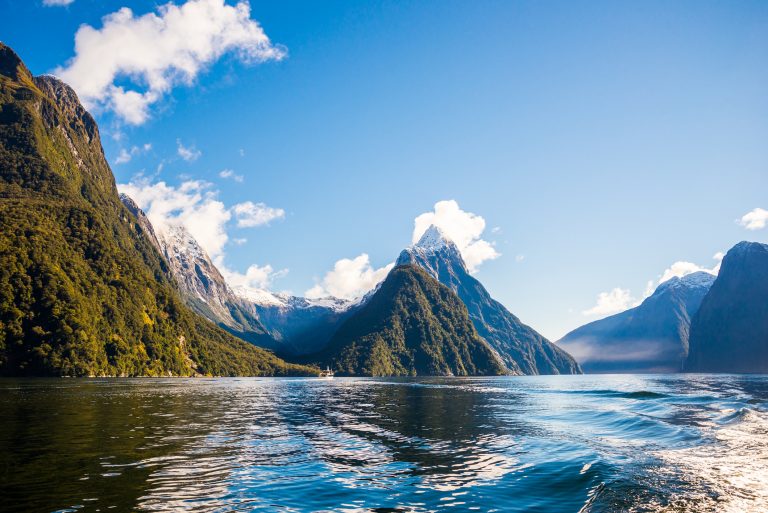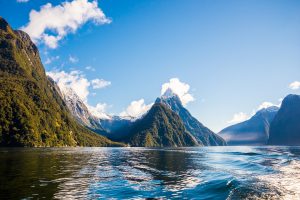 Summer, between December and February, is the best time to cruise New Zealand when temperatures range from 20 to 30 degrees. But you can book a voyage from October to April when most ships sail the region. (It's too chilly to sail here in the dead of winter.)
View all New Zealand cruises in the 2019-2020 summer season or the 2020-2021 summer season.
Weathermen in New Zealand have their hands full and often counsel travellers to "expect the unexpected." Weather patterns can change quickly (definitely true when you're in the mountains regions) so you'll want to be prepared when you disembark the ship for a shore excursion. Carry a rain hat and/or umbrella and dress in layers. The day may start off misty and cool but temperatures may be scorching by the end of the day.
Who Sails New Zealand?
When it comes to New Zealand cruises, you've got plenty of cruise lines to consider. Princess Cruises, Celebrity Cruises, Holland America, Norwegian Cruise Line, Oceania Cruises, P&O Cruises Australia, Royal Caribbean Cruises, and a number of luxury cruise lines including Silversea cruises all sail to the land of the long white cloud.
Cruise Guru's New Zealand Cruises Tip
"Visit the Kiwi Farms just outside of Tauranga to see how yellow and green kiwi's grow and try kiwi jams, chutney's and ice cream!" – Pelin, Product Coordinator
Itinerary Options for New Zealand Cruises 
Major cruise lines offer a variety of itineraries that include New Zealand ports. Most often ships calling on North and South islands are home ported in Australia (usually Sydney). You won't find any seven-night voyages that explore New Zealand exclusively, but you can find a plethora of two-week or longer itineraries calling on a combination of ports in Australia, New Zealand, and even some South Pacific hideaways.  You can also undertake one way cruises to Auckland or one way cruises from Auckland if you wanted to integrate a land holiday with a cruise along the coast.
View all cruises to New Zealand or view all cruises from Auckland.
New Zealand Ports
The country consists of two main islands, North Island and South Island, and several smaller isles. New Zealand cruises are the most cost effective and easiest way for you to experience the major sights on both.
North Island
North Island is home to two of the country's largest cities: Auckland on the northwest coast and Wellington in the south. The beautiful Bay of Islands in the northeast is generally toured on New Zealand cruises and all across the island you'll be astounded by scenes as diverse as farmland and forest to volcanoes and beaches.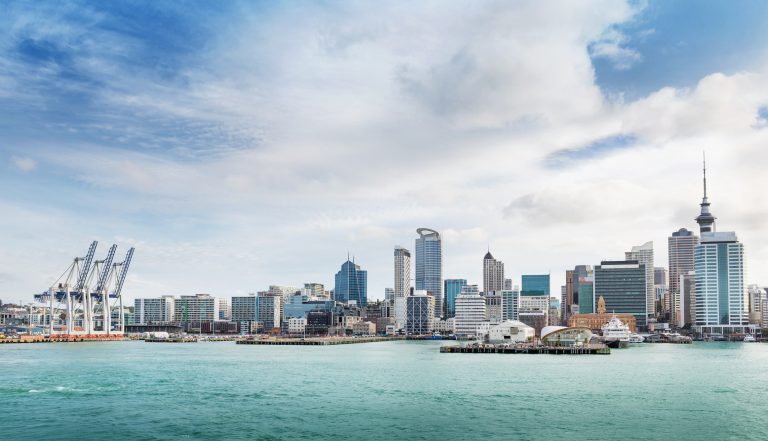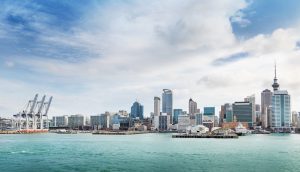 Auckland: "The City of Sails" is New Zealand's largest city and is therefore an obvious choice for cruise embarkation/debarkation. The harbourside metropolis is packed with newer modern-day architecture, art galleries and the Auckland Museum, boutiques and restaurants. It's fun to visit the observation deck of the Sky Tower. You'll have a 360-degree view of the city as you stand on clear glass panels high above street level. The brave (or crazy) can even bungee-jump from the Sky Deck. (You can also bungee jump from the Auckland Harbour Bridge, if the Sky Deck seems too imposing.) If you're looking to discover something more connected to nature, some cruise ships offer a shore excursion to a farm on the Kaipara Peninsula, where you can see sheep dogs in action, sheep getting sheared, and make the acquaintance of a colony of gannets (seabirds).
View cruises from Auckland.
Tauranga: Captain Cook arrived in Tauranga in 1769 and named it the Bay of Plenty. You can see why as you explore the beaches of Omokoroa and Pahoia, where big-game fishing takes place offshore. Tauranga—at the foot of Mt. Maunganui—is a steppingstone to the geothermal region known as Rotorua, which is culturally important to the Maori people. You can explore geysers, mud pools, and mineral terraces here. If you visit Rotorua, check out Waimangu Volcanic Valley and cruise along Lake Rotomahana on your way to Rainbow Springs. Even though it's a 90-minute drive from port, Rotorua is the area's main sight to see. Don't miss it!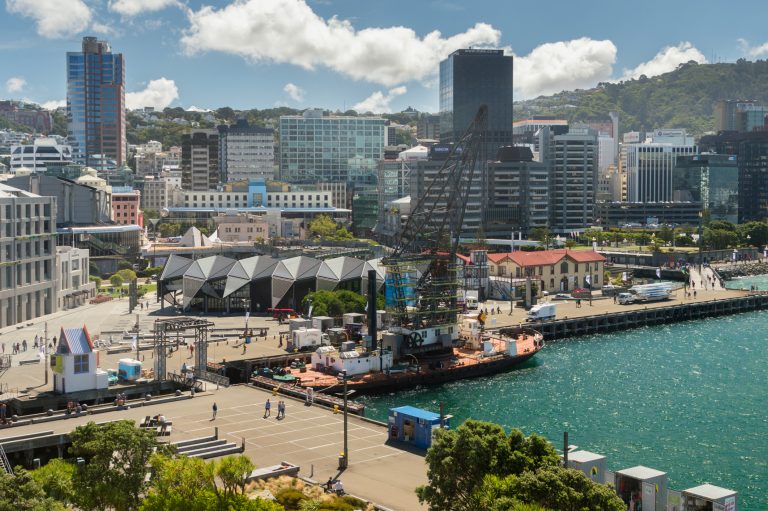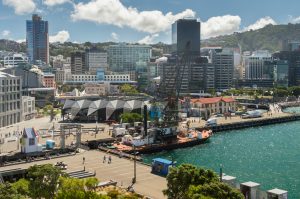 Wellington: The nation's capital is affectionately called "The Windy City" and The Lord of the Rings trilogy was filmed nearby. There's even an excursion to explore the film locations. Most first-time visitors spend the day walking the waterfront, visiting "Te Papa" (New Zealand's National Museum) or Wellington Botanic Gardens, and reaching the summit of Mount Victoria to get the "money shot" of the city below. You can also go a bit further afield to wine country in the Tararua Mountains. For an active—and sometimes muddy—adventure, try quad biking. You'll drive 45 minutes by bus to the trailhead, where you'll get some instruction before heading out to drive through a forest, sloping hills, and craggy shoreline. You'll even get a view of the snow-capped Kaikoura Mountains in the north.
South Island
South Island is a little bit more rugged and rustic than its northern neighbour and it's home to famed Fiordland and the Southern Alps. Let's first talk about Fiordland National Park on the western coast and then we'll tell you about some of the other ports of call to expect on the island.
Fiordland National Park: The wild and remote park is home to three of the world's most beautiful scenic cruising inlets: Dusky Sound, Doubtful Sound, and Milford Sound. Throughout the park you'll find incredible mountain ranges with an abundance of waterfalls, lush rainforest, crystalline lakes and, sparkling clean rivers. The park is home to numerous rare birds, including a flightless parrot called the kakapo. New Zealand's native kiwi also makes its home here.
Upon seeing the stunningly beautiful Milford Sound for the first time, the Maori people developed the myth that a "titanic mason" carved this mighty fiord over the ages. Today, Milford Sounds is perhaps the best-known focal point of Fiordland. Sheer rock faces reaching 1,200 metres into the sky line the 15 kilometres of the waterway that runs from the Tasman Sea inland to Dale Point. While there are many picturesque mountain peaks supporting a lush rainforest habitat, The Elephant at 1,517 metres and The Lion at 1,302 metres are the most awe-inspiring. It rains a lot in Milford Sound—it's known as the wettest destination in New Zealand—and the rain brings with it hundreds of glorious waterfalls. However, there are two waterfalls—Lady Bowen Falls and Stirling Falls—that can be seen year-round. Keep your binoculars around your neck because this is a fantastic area for birding and watch the water for dolphins, seals, and penguins.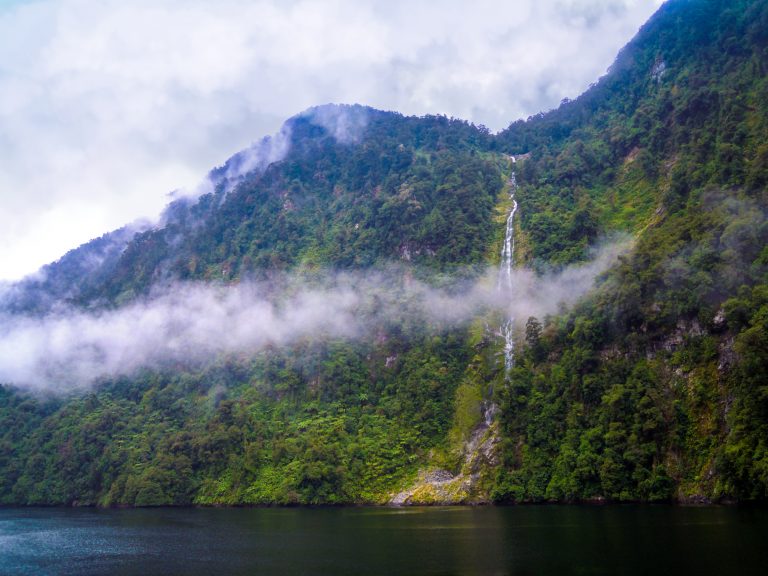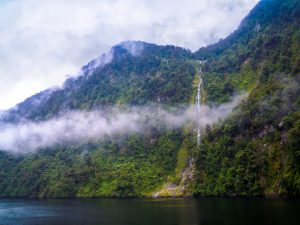 The deepest of the fiords in Fiordland—it measures 421 metres deep—Doubtful Sound winds along with three "arms." The steep mountains that hug the fiord are punctuated with hundreds of waterfalls and that's why many travellers refer to Doubtful as "The Sound of Silence." When the sound of cascading water isn't mesmerizing you, keep your eyes peeled for fur seals sunning themselves on the shore or bottlenose dolphin that are so curious they often follow your ship through the fiord. If you're interested in penguins, Doubtful Sound is home to two species: Fiordland crested and blue penguins.
While all of Fiordland is remote, Dusky Sound is perhaps the most out of the way region of the national park that you'll visit for scenic cruising. There is no road access so throughout your journey you are likely to only see the rare birds and marine life that live here. Dusky Sound is also one of the largest sounds, measuring 40 kilometres long and 8 kilometres across at its widest point. Resolution Island and Anchor Island lie at the mouth of the sound and you may also cruise past Long Island and Cooper Island. Those are the major islands but there are actually 350 small islets that comprise the sound. You'll follow in the footsteps of Captain James Cook who spent five intense weeks exploring the coastline; the sights you'll see won't be all that different from his time here. When you pass Seal Rock, the sheer number of sunbathing seals will amaze you. Bird watching is also a popular pastime here.
Akaroa (Christchurch): In 2010 and 2011, earthquakes devastated Christchurch and the Lyttleton port on the eastern shore of South Island. While it's building its way back up, most ships now call on nearby Akaroa as a gateway to Christchurch. This is an incredibly beautiful destination that's located smack dab in the middle of a now-dormant volcano. Akaroa is interesting in and of itself due to its French heritage, beautiful beaches, colony of Little Penguins that live on Flea Bay, and pods of Hector dolphins. Excursions are available to swim with the dolphins, the world's smallest, in Akaroa Harbour. If you head to Christchurch, you can explore Canterbury Museum, Christchurch Botanic Gardens, or simply shop and dine to your hearts content.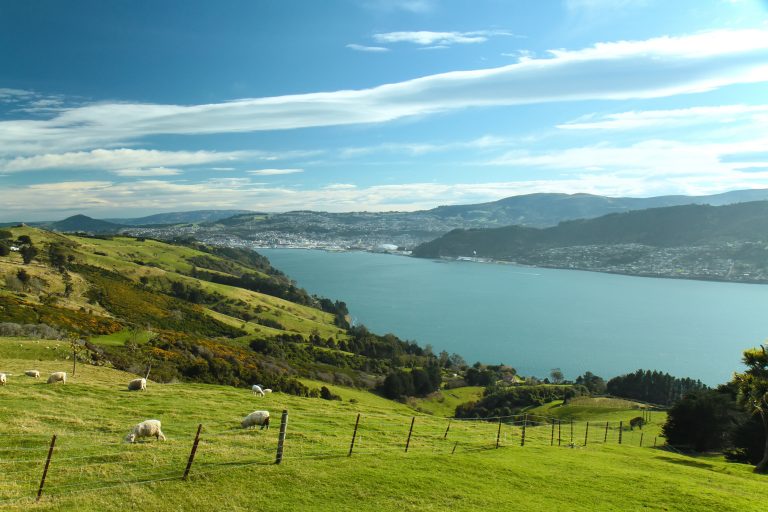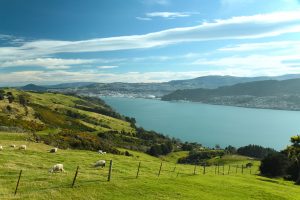 Dunedin (Port Chalmers): Dunedin is called the "Edinburgh of the South" by locals, many of whom have Scottish bloodlines. (You'll find a whiskey distillery—the only one in New Zealand—in town.) The enclave itself is situated on the hill above the harbour and is so picturesque. This was the home of the gold rush in the 1860s and a place where original Victorian and Edwardian architecture can still be seen today. Don't miss Olveston House, a 35-room Edwardian mansion, or Larnach Castle. It's super easy to navigate Dunedin since it was a planned city: all streets radiate out from the octagon at the centre of the city.