Starting Price, Per Night*
Experience unparalleled luxury on Seabourn Cruises
Offering world-class voyages to must-visit destinations across the globe, Seabourn cruises provide the best there is in luxury cruising. Extravagant, elegant, and sophisticated, Seabourn offers guests the chance to enjoy a cruise experience unlike anything else. Moreover, with a private club atmosphere across its entire fleet, Seabourn cruisers will always feel comfortable and never cramped during their holiday. From grand ocean cruises and wondrous harbours across the world, to enchanting expedition cruises that sail to rarely explored hidden gems, make sure to consider Seabourn when planning your next luxury cruise.
What's more, service provided by Seabourn is undoubtedly world-class, with crew on any ship, from Seabourn Encore to Seabourn Sojourn, dedicated to exceeding every guest's expectations. With a near one-to-one staff to guest ratio, everyone sailing with Seabourn will immediately feel welcomed and catered to at every moment. In addition, with plenty of opportunities to personalise the trip, guests will feel like they're on a holiday perfectly organised for them.
Get started with your travel plans by comparing our upcoming Seabourn cruises 2024 or look ahead by perusing our Seabourn cruises 2024 today!
Seabourn Cruises Destinations
Seabourn cruises in Australia, New Zealand and the South Pacific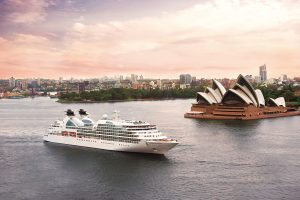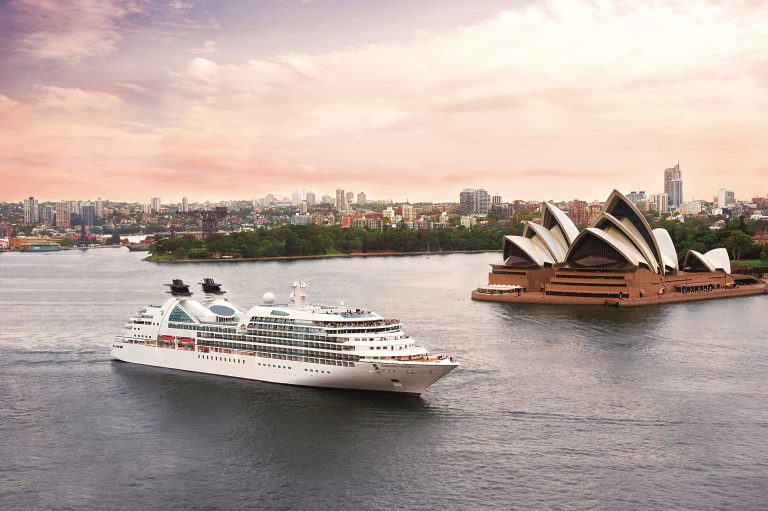 Locally, Seabourn cruises offer a comprehensive range of cruises in Australia, New Zealand and the South Pacific and through to Asia in our warmer summer months.  Seabourn cruises truly immerse their guests in their destination and include unique ports of call unfrequented by the mainstream cruise lines including Russell in New Zealand, Ureparapapa in Vanuatu and Kuri Bay in Western Australia.  These unique journeys of 14 nights and upwards include interesting cruise options such as the Coral Coast and the Orchid Isles.
Asia
Seabourn cruises offer a range of cruises to, from and within Asia.  These cruises have departures from Bali, Singapore, and Hong Kong (and even Sydney for those wanting to take a one way journey) to exotic destinations including Thailand and Vietnam, the South China Sea and India.
Europe
Seabourn cruises offer an extensive range of itineraries within Europe which can be broken down to cruises to the Mediterranean or to Northern Europe.  Within Northern Europe, embark on an exploration of Iceland, traverse the fjords of Norway, discover the iconic coastal cities of the Baltics including St Petersburg, or circle the British Isles.   Seabourn's cruises in the Mediterranean offer a plethora of options – explore the idyllic isles of Greece, the ancient cities of Italy or the Adriatic, or the vibrant culture of Spain, or undertake a combination of Mediterranean destinations.  For something a bit different, why not discover Malta or the Canary Islands and Morocco.
North America and the Caribbean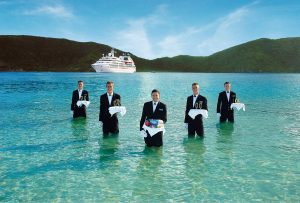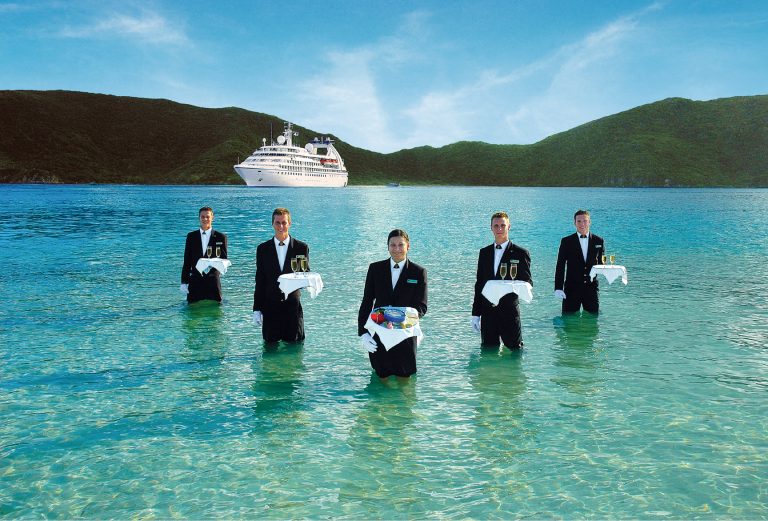 In North America, Alaskan voyages offer longer scenic wilderness adventures of between eleven and fourteen nights or more from Seward and Vancouver, while across the country, Boston and Montreal are your choice of departure ports for cruises to Canada and New England.
For those wanting an island adventure, Caribbean escapes operate from Bridgetown (Barbados), Philipsburg (St. Maarten) and a handful from Miami.  As the majority of these cruises depart from a port within the Caribbean itself, it means that time is not wasted traversing the distance between the US mainland and gorgeous Caribbean islands, allowing a comprehensive discovery of the beautiful tropical islands.
Central and South America
Further south, Seabourn cruises offer a diverse range of itineraries in South America with departures from Peru, Brazil and Argentina, plus Antarctica cruises between November and February each year.
World Cruising
Whilst Seabourn doesn't officially have a world cruise per se, it does offer an extensive range of unique global voyages that would rival the world cruise of any of its competitors.  Please Contact Us for more information.
Why book with Seabourn Cruises
Seabourn cruises are the perfect choice for those who wish to sail in luxury without having to deal with the uptight atmosphere that can sometimes infiltrate other cruise lines. Offering a welcoming environment on top of a relaxed dress code, guests will never feel the need to dress up. Moreover, with smaller ships and an intimate atmosphere, guests will naturally feel more comfortable interacting and meeting fellow like-minded travellers as they sail from one extraordinary destination to the next.
As mentioned previously, those who value attentive and caring service will undeniably appreciate the personalised and friendly service on Seabourn cruises. With their own personal touch, Seabourn guests are given an unrivalled experience that aims to continuously surpass their expectations in luxury cruising. Plus, with all ocean-front suites boasting a wealth of space to unwind coupled with beautifully appointed furnishings, Seabourn cruises promise guests supreme luxury, regardless of where they stay.
Seabourn Cruises FAQ's
Are excursions included on Seabourn cruises?
For most Seabourn cruises, all optional shore excursions will come with an additional fee. Despite this, Cruise Guru highly recommends trying out several shore excursions offered by Seabourn during any cruise. From their partnership with UNESCO who has assisted in crafting awe-inspiring excursions at renowned world heritage sites, to their extraordinary Ventures by Seabourn,taking guests on unforgettable journeys to memorable sites, the luxury cruise line certainly knows how to ensure every moment on any shore excursion is special.
Does Seabourn have river cruises?
Seabourn does not explicitly specialise in river cruises, however, they do offer a small selection of expedition river cruises to waterways across the world. With a specialised expedition team on hand at every moment of the journey, your Seabourn expedition cruise will likely be a mix of ocean and river exploration. Be sure to contact Cruise Guru for more information!
How many passengers are on Seabourn Encore?
Seabourn Encore can take up to a capacity of 600 passengers, not including the crew. Sailing across stunning destinations throughout the Mediterranean including Santorini, Rhodes, Barcelona, and so much more, we high recommend sailing onboard Seabourn Encore for a truly luxurious cruise that you will never forget.
Where can I find the best Seabourn deals?
Head straight to Cruise Guru to find the best Seabourn cruise deals online. Offering the lowest prices on your favourite Seabourn sailings to destinations across the globe, Cruise Guru is your first place to go when organising your next voyage. For incredible deals on Seabourn cruises, visit Cruise Guru today.
Stay travel-safe with Cruise Insurance
Whenever you plan any holiday, whether it's local or abroad, we strongly recommend taking out Cruise Insurance. With so many unforeseen circumstances that can occur at any moment, Cruise Insurance might help cover for anything unexpected. Plan your next voyage stress-free and take out Cruise Insurance now.
Find Seabourn cruise deals with us today!
Planning a luxury or expedition cruise can be a little stressful at times, with all the various prices, offers, and inclusions, it can sometimes be confusing! That's where we come in. If you're in need of help booking your dream Seabourn cruise, make sure to contact Cruise Guru. We boast a fantastic team of experienced cruise consultants who will be able to find the perfect Seabourn cruise deal for you and assist you throughout the entire booking process. Simply call us on 13 13 03 or fill out a call back form and one of our Guru's will be on hand as soon as possible.
Constantly searching for the best cruise deals on the sea, but not sure where to start? That's easy! Follow or like our Facebook, Twitter, or Instagram pages today and you'll be in the know on the latest and greatest deals on your favourite cruise lines. Whether it's limited-time flash sales, reduced deposits, Cruise Guru exclusive discounts, or more, we'll make sure you get the best deals on your next big adventure.
Need help? Call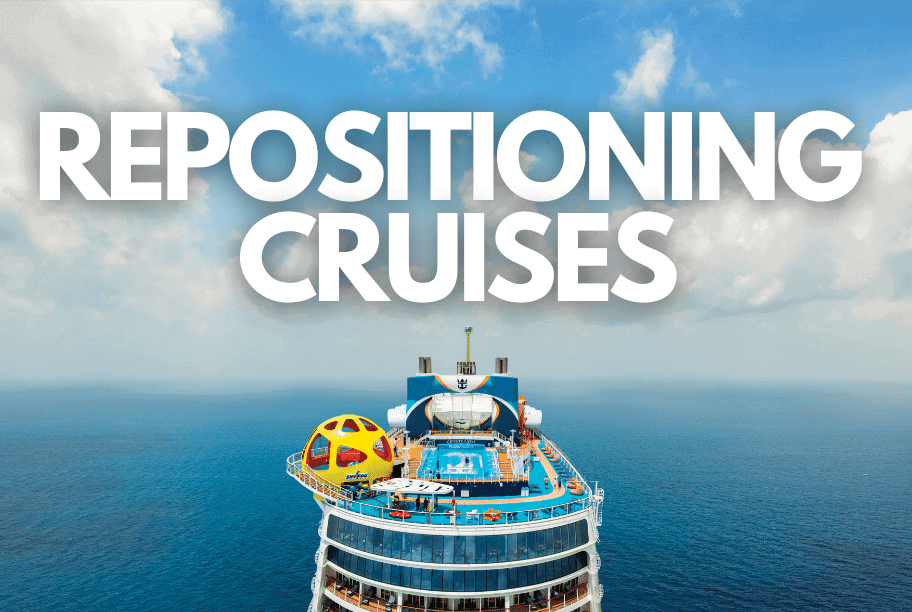 REPOSITIONING CRUISE DEALS
Offering unique itineraries between Australia and Asia, Hawaii, and mainland USA/Canada, these popular cruises have limited cabins and do sell fast!
View Now
Included in your cruise fare
Gratuities
Complimentary dining in all onboard venues
All-suite, all-oceanfront accommodations
Personal suite stewardess
Premium spirits and fine wines available onboard at all times*
Complimentary welcome champagne and in suite bar stocked with your preferences*
Premium Suites will also receive
Complimentary internet service
Enhanced in-suite bar set up
Swarovski binoculars for use during the voyage
*Inclusions are subject to change at any time