Overview
Cruises
Inclusions
Ships
Destination
Promotions
Latest News
Seabourn cruises is venturing from the land to the air.  Seabourn Private Air is a new private jet charter service available to take guests on mid-voyage overland adventures as well as transporting guests between ports.  Pricing for the service will be in addition to the cruise fare, but will come with Wi-Fi access, private valet luggage service, Seabourn-standard catering options as well as cabin attendants as required aboard certain aircraft types.  Contact the Cruise Guru reservations team on 13 13 03 for more information or to book this service.
Seabourn now offers an extra 5% Seabourn Club Savings for past passengers who are members of the Seabourn Club for select sailings and categories through the year. This is a call only offer – please contact us for further information.
Best Deals
For all of the best deals with Seabourn cruises, check out our Cruise Deals Page.
Are you travelling alone? Seabourn's Single Traveller Difference is like no other cruise line, with an invitation to a cocktail party early on in the cruise to meet your fellow solo travellers, and to dinner every night so you never have to dine alone (unless you want to).  Select cruises also feature reduced single supplements from only 125%*.  Please contact us for more information.
For help finding your ideal itinerary use our Cruise Finder tool to search for your perfect Seabourn cruise.
*Terms and conditions apply.
Seabourn cruises in Australia, New Zealand and the South Pacific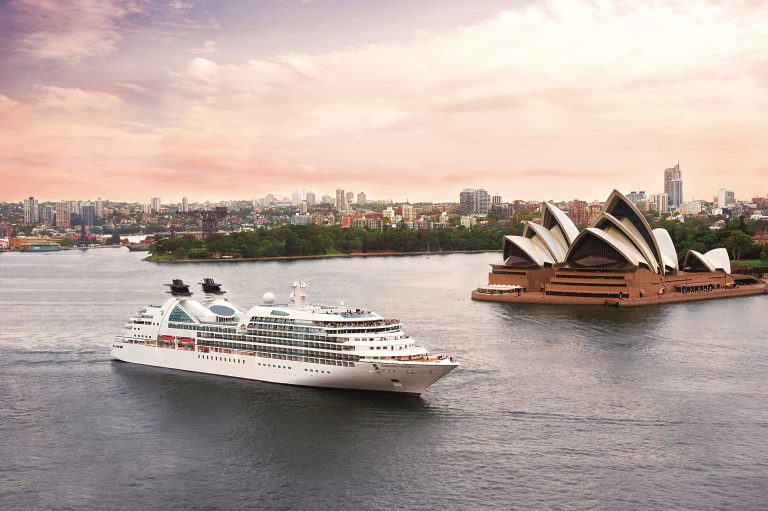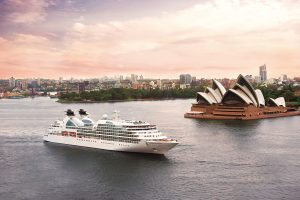 Locally, Seabourn cruises offer a comprehensive range of cruises in Australia, New Zealand and the South Pacific and through to Asia in our warmer summer months.  Seabourn cruises truly immerse their guests in their destination and include unique ports of call unfrequented by the mainstream cruise lines including Russell in New Zealand, Ureparapapa in Vanuatu and Kuri Bay in Western Australia.
Asia
Seabourn cruises offer a range of cruises to, from and within Asia.  These cruises have departures from Bali, Singapore, and Hong Kong (and even Sydney for those wanting to take a one way journey) to exotic destinations including Thailand and Vietnam, the South China Sea and India.
Europe
Seabourn cruises offer an extensive range of itineraries within Europe which can be broken down to cruises to the Mediterranean or to Northern Europe.  Within Northern Europe, embark on an exploration of Iceland, traverse the fjords of Norway, discover the iconic coastal cities of the Baltics including St Petersburg, or circle the British Isles.   Seabourn's cruises in the Mediterranean offer a plethora of options – explore the idyllic isles of Greece, the ancient cities of Italy or the Adriatic, or the vibrant culture of Spain, or undertake a combination of Mediterranean destinations.  For something a bit different, why not discover Malta or the Canary Islands and Morocco.
North America and the Caribbean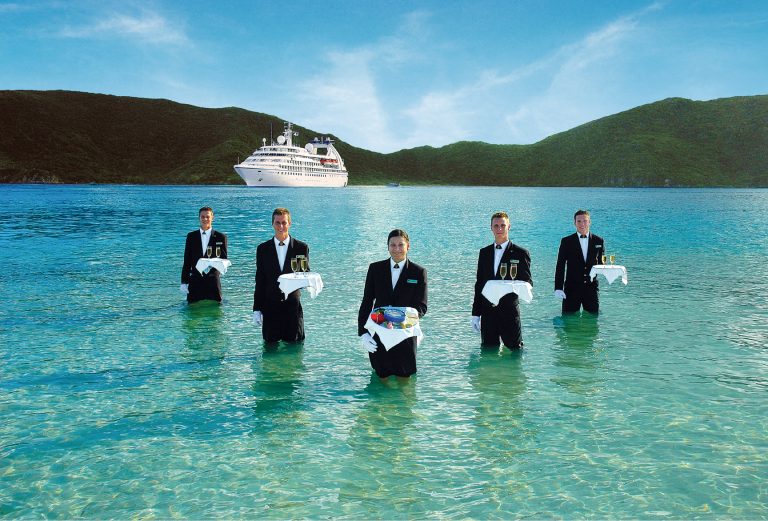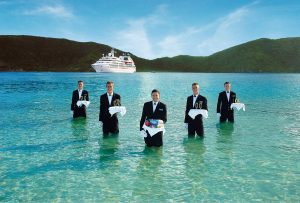 In North America, Alaskan voyages offer longer scenic wilderness adventures of between eleven and fourteen nights or more from Seward and Vancouver, while across the country, Boston and Montreal are your choice of departure ports for cruises to Canada and New England.
For those wanting an island adventure, Caribbean escapes operate from Bridgetown (Barbados), Philipsburg (St. Maarten) and a handful from Miami.  As the majority of these cruises depart from a port within the Caribbean itself, it means that time is not wasted traversing the distance between the US mainland and gorgeous Caribbean islands, allowing a comprehensive discovery of the beautiful tropical islands.
World Cruising
Whilst Seabourn doesn't officially have a world cruise per se, it does offer an extensive range of unique global voyages that would rival the world cruise of any of its competitors.  Please Contact Us for more information.
Included in your cruise fare
Gratuities
Complimentary dining in all onboard venues
All-suite, all-oceanfront accommodations
Personal suite stewardess
Premium spirits and fine wines available onboard at all times*
Complimentary welcome champagne and in suite bar stocked with your preferences*
Premium Suites will also receive
Complimentary internet service
Enhanced in-suite bar set up
Swarovski binoculars for use during the voyage
*Inclusions are subject to change at any time
THE SEABOURN DIFFERENCE
Seabourn offers unique, luxury cruise options. Your cruise fare includes: All ocean-front suites Intimate ships with a private club atmosphere Intuitive, personalised service Complimentary premium spirit and fine wines available on board at all times Welcome champagne and complimentary in-suite bar stocked with your preferences Tipping is neither required, nor expected World-class dining, further enhanced through a culinary partnership with Chef Thomas Keller All dining venues are complimentary, dine where, when and with whom you wish Evening entertainment experience in collaboration with Sir Tim Rice
*Terms and conditions apply. Prices shown are per person, twin share in AUD inclusive of all discounts, taxes & fees. Prices are on categories as specified. Prices are subject to change and availability. Offers are valid for new bookings only and are not combinable with any other offer. Minimum price featured does not necessarily reflect the pricing of the offer specified, but rather indicates the cheapest available rate per person, twin share of any promotion offered on each sailing. For accurate pricing for a particular promotion, please select appropriate rate code on desired sailing and continue through to the final pricing screen. The savings percentage amounts are a comparison between the current lowest available fare and the current highest available fare on the same category, regardless of promotion. The savings percentage displayed reflects the highest available discount on any category on that sailing. Each fare level has its own terms and conditions. All offers are subject to availability and may be withdrawn at any time without notice. Cruise Guru reserves the right to correct any errors inaccuracies or omissions and to change offers, fares and surcharges at any time without notice. Credit card fees are not charged for deposit payments via Visa or MasterCard. Final payments will incur a 1.3% merchant fee via Visa or Mastercard. American Express incurs a 2% merchant fee for both deposits and final payments.