Starting Price, Per Night*
Set sail on phenomenal luxury Silversea Cruises
Travellers who desire perfection when on their holiday needn't look further than Silversea cruises. Offering guests extravagant suites, impeccable dining, and dedicated service, Silversea voyages are the best there is for ultra-luxury cruising. Moreover, Silversea expedition cruises take adventure to the next level, boasting a library of itineraries to hidden harbours and untouched gems across the world. Sail in unrivalled elegance and book your Silversea cruise today!
Whether you're on the enchanting Silver Muse, or on the magnificent Silver Wind, Silversea ships offer a sublime small-ship experience every explorer needs to enjoy for themselves. From the exquisite dining venues with menus masterfully prepared by world-class chefs to the grand ocean-facing suites that instantly feel like a second home, Silversea cruises promise guests a holiday they truly will never forget. Plus, with a selection of itineraries that venture across all seven continents, you'll enjoy nothing but perfection when you sail with Silversea.
Let's get started on your next travel plans! Check out our upcoming Silversea cruises 2024 at an affordable price or look ahead with our large selection of Silversea cruises 2024.
Silversea Cruises Destinations
Silversea Cruises in Australia and New Zealand
Locally, the recently launched Silver Muse offer opportunities for locals to experience Silversea cruises departing from Australia and New Zealand, which depart out of either Sydney or Auckland.
Asia
Silversea cruises offers explorations in Asia include departures from Singapore, Hong Kong and Tokyo ranging from just one week to two weeks or more.
Europe
Silversea's Mediterranean voyages offer departures from Barcelona, Rome, Venice, Athens, Monte Carlo and Lisbon, for cruises of between one and two weeks duration, while their Northern Europe cruises mostly depart from Copenhagen, Stockholm and London and include Baltic cruises with overnight stays in St Petersburg.  Silversea also has a range of Arctic cruises during the northern hemisphere's summer
North and South America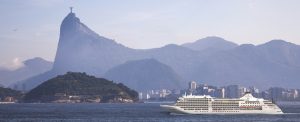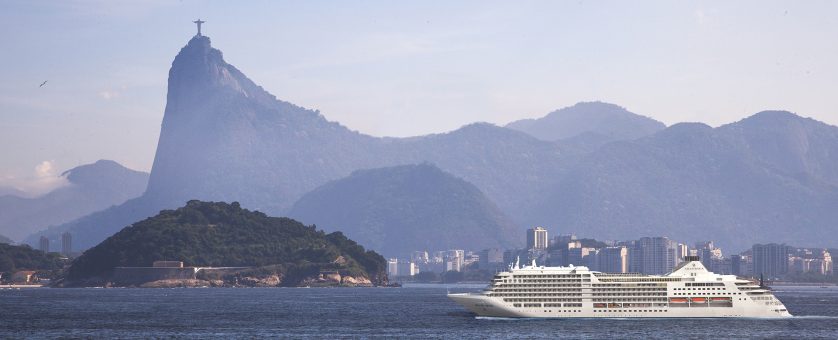 Silversea cruises in Alaska are seven nights in duration with a choice of departures from Seward and Vancouver.
Silversea truly is a global cruise line with options across all seven continents. Choose from a range of Silversea cruises operating in South America cruises, with cruises to the Galapagos over 7 nights or make a selection from one of the largest cruise programs to Antarctica, with departures from November to February each year primarily from Ushuaia, Argentina.
Expedition Cruising
Unlike any other form of travel, Silversea Cruises expedition voyages take you to some of the most remote regions on the planet.  With immersive and intimate itineraries, their journeys are sure to thrill, inspire awe and humble all at the same time. Silversea expedition cruises give you the opportunity to explore the barren but beautiful landscape of the Arctic or Antarctica, lush Amazon rainforests, underwater wonderlands of the Galapagos and South Pacific, and everything in between.
View all Silversea expedition cruises.
World Cruising
The Silver Whisper's annual world voyage departs from North America in January each year. For expert advice and first hand knowledge of Silversea world cruises, please contact us or view our world cruises page for more information.
Why book with Silversea Cruises
Adventurers who desire the pinnacle of luxury will undoubtedly love Silversea cruises and expedition voyages. The luxury cruise line is dedicated to creating an experience that perfectly suits your preferences, and this is highlighted through their deeply personalised service. From the moment you are welcomed aboard, the friendly crew are at your disposal round-the-clock to ensure any request and desire you have is catered to immediately. Whether you're sailing out to the clear waters of the Mediterranean or encountering colossal icebergs in Antarctica, Silversea will have someone on hand to help you in any way possible.
Silversea expeditions are a favourite for many, with avid and experienced travellers seeking out lesser-known and harder to reach destinations. Boasting meticulously crafted smaller ships, guests can visit these awe-inspiring locations whilst simultaneously enjoying the luxuries you've come to expect on regular Silversea voyages. What's more, with all shore excursions coming complimentary on Silversea expeditions, guests will always experience the wonders of every destination and create memories they'll remember for the rest of their life.
Silversea Cruises FAQ's
Who owns Silversea ships?
Silversea is currently owned by Royal Caribbean Group. The luxury cruise line is in great company, with Royal Caribbean Group also owning popular lines such as Royal Caribbean Cruises and Celebrity Cruises. Nothing like a bit of friendly competition!
Are shore excursions included on Silversea cruises?
Shore excursions are included on Silversea expedition cruises as part of your passenger fare. For other Silversea cruises, you'll be able to receive at least one complimentary shore excursion with each voyage. Boasting a brilliant range of onshore experiences and adventures at each port of call, we're sure you'll enjoy every moment of your time on any Silversea activity.
How many passengers are on Silversea ships?
The amount of passengers on Silversea ships can range from 100 to 608. This large variance is dependent on the type of cruise you wish to embark on with the luxury cruise line. Silversea expedition cruises are often on smaller ships which allows them to sail into less explored regions of the world. In turn, this leads to a smaller passenger capacity on their expedition ships including Silver Explorer, Silver Origin, and Silver Cloud, with each ship respectively allowing a maximum of 144, 100, and 254 guests. Silversea ships that instead sail to more accessible locations generally boast between 596 – 608 passengers.
Where can I find the best Silversea deals?
To find the best Silversea cruise deals, visit Cruise Guru. With an abundance of deals all-year on top of the lowest prices you'll ever find online, there's no better place to plan your luxury or expedition cruise than with Cruise Guru. What's more, with a helpful team of cruise consultants on hand to help with every step of the booking process, finding the perfect itinerary will never be easier!
Sail away without a worry
At Cruise Guru, we strive to offer you the most affordable cruise options on the internet. With our exclusive Pricing Guarantee, you can book with confidence knowing that you're getting the lowest available price! If you find a better price for your cruise within 48 hours of booking, simply let us know and we'll refund you the difference*. Explore our enticing selection of Silversea cruise deals and packages, and embark on your dream voyage at an unbeatable value. Plan your next cruise with Cruise Guru and enjoy the assurance of our Pricing Guarantee. *Conditions and exclusions apply.
Embark on an unforgettable Silversea voyage now!
Offering hundreds of Silversea cruises to bucket-list destinations across the world, choosing the perfect one for you might be harder than expected. Plus, with great Silversea cruise deals on offer, it can at times be a little daunting booking an itinerary at the best price for you. If this happens to you, why not contact us? We have a team of experienced Gurus who can help book the perfect voyage for you. Call us on 13 13 03 or alternatively fill out a call back form for one of our Gurus to be on hand as soon as possible.
Love to find the best cruise deals and offers? You've come to the right place! To keep in the know on the latest sales on your favourite cruise lines, we recommend following or liking our Facebook, Twitter, or Instagram pages. With the lowest prices and best deals on every cruise line, it's hard to look anywhere else than Cruise Guru when planning your next amazing holiday.
Need help? Call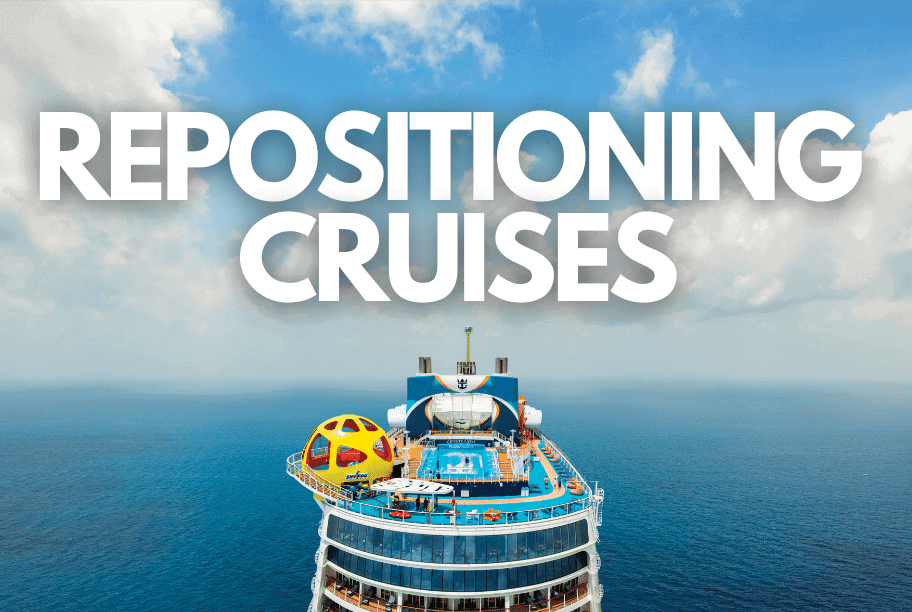 REPOSITIONING CRUISE DEALS
Offering unique itineraries between Australia and Asia, Hawaii, and mainland USA/Canada, these popular cruises have limited cabins and do sell fast!
View Now
Included in your cruise fare
Gratuities
Complimentary beverages in-suite and throughout the ship.  Select wines, champagnes, premium spirits and specialty coffees as well as bottled water juices and soft drinks.
Butler service
Refrigerator and bar set up, stocked with your own preferences
Complimentary wifi internet access
Free 24 hour room service
Roundtrip transportation from the pier to the local town provided in most ports (where regulations allow) which are outside of walking distance
*Inclusions are subject to change at any time