Cruises
Info
Inclusions
Ships
Destination
Promotions
Due to technical difficulties, Silversea Cruises is unable to be booked online.  Please call us on 13 13 03 for pricing and availability.
Latest News
Silversea Cruises are excited to announced that their newest ship, Silver Origin, is now available to book.   Origin is custom built for the Galapagos Islands and hosts a team of Ecuadorian national expert guides, the highest crew-to-guest ratio in the Galapagos, 8 Zodiacs and seamless hybrid spaces that offer an extraordinary voyage.  Check out her beautiful luxury cruises.
Best Deals
Enjoy exclusive discounts* when you book with Cruise Guru.  For help finding your ideal Silversea cruise, have a look at Cruise Guru's Top Picks.
To help find your perfect Silversea cruise use our Cruise Finder tool or contact us to speak with one of our consultants who can offer you first class service.
*Terms and conditions apply.
Silversea Cruises in Australia and New Zealand
Locally, the recently launched Silver Muse offer opportunities for locals to experience Silversea cruises departing from Australia and New Zealand, which depart out of either Sydney or Auckland.
Asia
Silversea cruises offers explorations in Asia include departures from Singapore, Hong Kong and Tokyo ranging from just one week to two weeks or more.
Europe
Silversea's Mediterranean voyages offer departures from Barcelona, Rome, Venice, Athens, Monte Carlo and Lisbon, for cruises of between one and two weeks duration, while their Northern Europe cruises mostly depart from Copenhagen, Stockholm and London and include Baltic cruises with overnight stays in St Petersburg.  Silversea also has a range of Arctic cruises during the northern hemisphere's summer
North and South America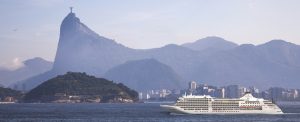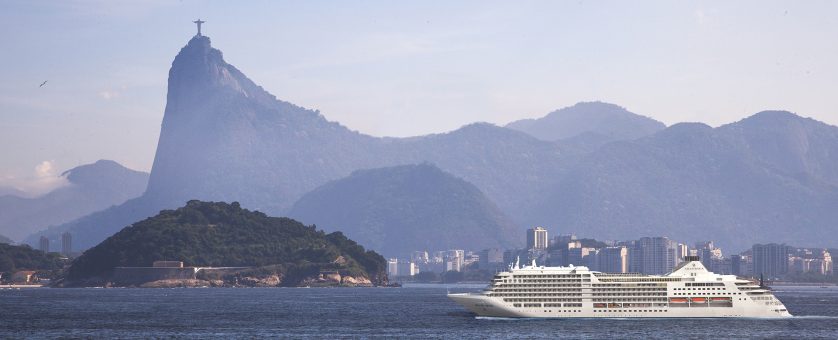 Silversea cruises in Alaska are seven nights in duration with a choice of departures from Seward and Vancouver.
Silversea truly is a global cruise line with options across all seven continents. Choose from a range of Silversea cruises operating in South America cruises, with cruises to the Galapagos over 7 nights or make a selection from one of the largest cruise programs to Antarctica, with departures from November to February each year primarily from Ushuaia, Argentina.
Expedition Cruising
Unlike any other form of travel, Silversea Cruises expedition voyages take you to some of the most remote regions on the planet.  With immersive and intimate itineraries, their journeys are sure to thrill, inspire awe and humble all at the same time. Silversea expedition cruises give you the opportunity to explore the barren but beautiful landscape of the Arctic or Antarctica, lush Amazon rainforests, underwater wonderlands of the Galapagos and South Pacific, and everything in between.
View all Silversea expedition cruises.
World Cruising
The Silver Whisper's annual world voyage departs from North America in January each year. For expert advice and first hand knowledge of Silversea world cruises, please contact us or view our world cruises page for more information.

7 continents – Infinite possibilities
Silversea believe that nothing can rival the wonder of our world.  Our curious minds propel us not just to keep exploring our magnificent planet, but mostly to experience it. And experience it you shall when you choose to cruise with Silversea, who have made it their mission to unlock the most amazing experiences and destinations, and deliver them in superlative comfort and luxury.
Silversea voyages and cruise expeditions sail to over 900 destinations on all 7 continents, more than any other cruise line.  Their intimate, ultra-luxury ships can sail up narrow waterways into the heart of a city, or tie up right at the pier while others much anchor off shore.  And for those who yearn to explore the new and unknown, Silversea Expeditions can transport you to the furthermost boundaries of the planet, including the icy frontier of Antarctica and the wondrous underwater world of the Galapagos islands.
Silversea's small luxury ships are designed for those who delight in the thrill of discovery while indulging mind and body in the most lavish surroundings imaginable. With an Italian heritage and elegant European ambience, Silversea's all inclusive cruises attract a sophisticated audience of worldly travellers. Renowned for culinary excellence and an innovative spirit, Silversea's luxury cruises offer numerous dining options as well as the ease, convenience and value of an all-inclusive cruise fare that includes almost all of your discretionary onboard expenses.
Included in your cruise fare
Gratuities
Complimentary beverages in-suite and throughout the ship.  Select wines, champagnes, premium spirits and specialty coffees as well as bottled water juices and soft drinks.
Butler service
Refrigerator and bar set up, stocked with your own preferences
Complimentary wifi internet access
Free 24 hour room service
Roundtrip transportation from the pier to the local town provided in most ports (where regulations allow) which are outside of walking distance
*Inclusions are subject to change at any time
BONUS DISCOUNTS
With service of choice, our bonus discounts are available online or by phone.
*Terms and conditions apply. Prices shown are per person, twin share in AUD inclusive of all discounts, taxes & fees. Prices are on categories as specified. Prices are subject to change and availability. Offers are valid for new bookings only and are not combinable with any other offer. Minimum price featured does not necessarily reflect the pricing of the offer specified, but rather indicates the cheapest available rate per person, twin share of any promotion offered on each sailing. For accurate pricing for a particular promotion, please select appropriate rate code on desired sailing and continue through to the final pricing screen. The savings percentage amounts are a comparison between the current lowest available fare and the current highest available fare on the same category, regardless of promotion. The savings percentage displayed reflects the highest available discount on any category on that sailing. Each fare level has its own terms and conditions. All offers are subject to availability and may be withdrawn at any time without notice. Cruise Guru reserves the right to correct any errors inaccuracies or omissions and to change offers, fares and surcharges at any time without notice. Credit card fees are not charged for deposit payments via Visa or MasterCard. Final payments will incur a 1.3% merchant fee via Visa or Mastercard. American Express incurs a 2% merchant fee for both deposits and final payments.