Overview
Ships
Destination
Due to technical difficulties, Silversea Cruises is unable to be booked online.  Please call us on 13 13 03 for pricing and availability.
Silversea Cruises provide luxury small ship cruising to 450 destinations across all 7 continents, aboard their fleet of ten cruise ships. Silversea is renowned for its extraordinary worldwide voyages aboard its intimate, luxury cruise ships. Each Silversea cruise offers unparalleled service and superlative comfort. The pinnacle of luxury, Silversea cruises provide a butler service onboard for all guests and there is nearly one crew member for every guest. Onboard you will also enjoy gourmet cuisine inspired by Relais & Chateaux as well as sophisticated entertainment from live music, to production shows on select ships. For details on Silversea's cruising style and inclusions please see our Luxury Cruising page.
Latest News
Silversea is getting ready to introduce more sisters to the fleet.  Five cruise ships have been commissioned from famous shipbuilders Fincantieri – Silver Moon with anticipates launch in 2020, and most recently Silver Dawn which will be ready for guests in November 2021.  Silver Moon and Silver Dawn will both be sister ships to Silver Muse and will continue the ultra-luxury styling that is the pillar of the Silversea brand.  In addition to these, two new 'Evolution Class' vessels as well as a new expedition ship (named Silver Origin) have been commissioned.  The expedition vessel is scheduled for arrival in March 2020 and will service the Galapagos Islands instead of Silver Galapagos.  Details of the Evolution Class ships are yet to be released, but they have been described as 'a new generation of environmentally friendly ships in the ultra-luxury cruise market' with the first expected to be delivered in 2020.
Best Deals
Enjoy exclusive discounts* when you book with Cruise Guru.
For details on Silversea's cruising style and inclusions please see our Luxury Cruising page.
To help find your perfect Silversea cruise use our Cruise Finder tool or contact us to speak with one of our consultants who can offer you first class service.
*Terms and conditions apply.
Silversea Cruises in Australia and New Zealand
Locally, the recently launched Silver Muse offer opportunities for locals to experience Silversea cruises departing from Australia and New Zealand, which depart out of either Sydney or Auckland.  In the countries west, Silver Discoverer offers expedition cruises in the Kimberley.
Asia
Silversea cruises offers explorations in Asia include departures from Singapore, Hong Kong and Tokyo ranging from just one week to two weeks or more.
Europe
Silversea's Mediterranean voyages offer departures from Barcelona, Rome, Venice, Athens, Monte Carlo and Lisbon, for cruises of between one and two weeks duration, while their Northern Europe cruises mostly depart from Copenhagen, Stockholm and London and include Baltic cruises with overnight stays in St Petersburg.  Silversea also has a range of Arctic cruises during the northern hemisphere's summer
North and South America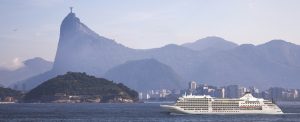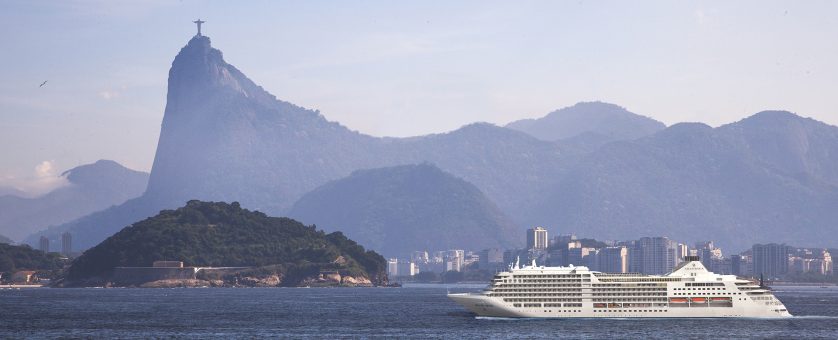 Silversea cruises in Alaska are seven nights in duration with a choice of departures from Seward and Vancouver.
Silversea truly is a global cruise line with options across all seven continents. Choose from a range of Silversea cruises operating in South America cruises, with cruises to the Galapagos over 7 nights or make a selection from one of the largest cruise programs to Antarctica, with departures from November to February each year primarily from Ushuaia, Argentina.
Expedition Cruising
Unlike any other form of travel, Silversea Cruises expedition voyages take you to some of the most remote regions on the planet.  With immersive and intimate itineraries, their journeys are sure to thrill, inspire awe and humble all at the same time. Silversea expedition cruises give you the opportunity to explore the barren but beautiful landscape of the Arctic or Antarctica, lush Amazon rainforests, underwater wonderlands of the Galapagos and South Pacific, and everything in between.
View all Silversea expedition cruises.
World Cruising
The Silver Whisper's annual world voyage departs from North America in January each year, with stops and segments available to and from Tahiti, Australia, New Zealand and Asia. For expert advice and first hand knowledge of Silversea world cruises, please contact us or view our world cruises page for more information.