Overview
Cruises
Info
Inclusions
Ships
Destination
Promotions
Latest news
The Norwegian Cruise Line fleet is getting a makeover!  Norwegian Sky came out of dry dock in March featuring 8 new venues, including Pinnacle Lounge and Sushi Bar; Norwegian Getaway sailed out of her dry dock with a Starbucks and a new Rock'n'Roll venue on her list of features; Norwegian Encore, revealed a new Italian restaurant onboard that is sure to get your taste buds salivating.  What's next for Norwegian Cruise Line's amazing ships?  We're excited to find out!
Best Deals
BLACK FRIDAY SALE
Save up to 30% for a limited time*!  PLUS enjoy FREE PERKS* when you book on the Free at Sea sale.  Pick one perk for inside cabins, two for oceanview and, until 6 December, receive all perks if you book in a balcony or suite*.  Choose from included drinks*, dining*, wifi* or shore excursion credit*.
Not interested in all the extras?  Book on the Sailaway Sale for a fantastic discounted rate which does not include any onboard extras*.  Or round up your family and friends and save big with the Buy One Get One up to Half Off* sale.
$25PP DEPOSITS* – Book a Norwegian cruise departing after 18 May 2020 and pay just $25pp deposit*. Hurry, ends 6 January 2020. View Norwegian $25pp deposit cruises. 
Enjoy exclusive discounts* on all Norwegian Cruise Line cruises when you book with Cruise Guru. Research and find your cruise using the links below or, with such a huge range of Norwegian Cruise Line options, use the Guru's Cruise Finder tool to locate your cruise of choice or contact us. *Terms and conditions apply.
Please note: All Norwegian Cruise Line departures within the next 30 days are not currently bookable online. To make a booking, view all scheduled last minute sailings and then call us on 13 13 03 or request a callback during business hours and a member of our team will be to assist with pricing, availability and to make a booking. We apologise for any inconvenience.
Australia, New Zealand and the South Pacific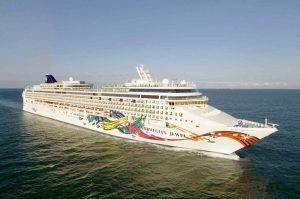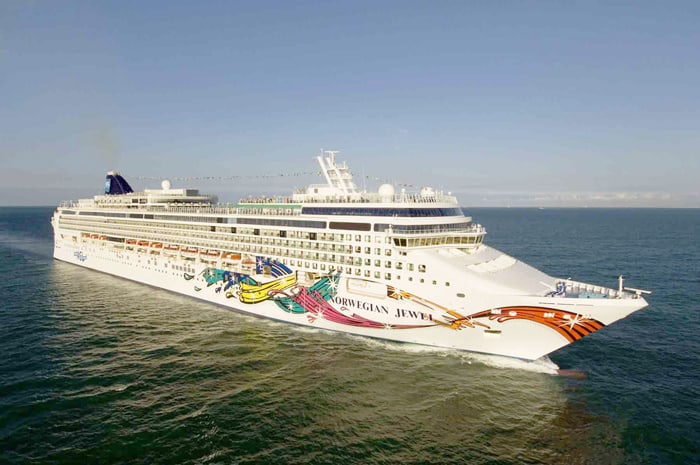 The Norwegian Jewel is heading back to Australia for her second and third seasons!  Jump on board the refreshed and revamped ship to enjoy her fantastic accommodation, meals from a variety of dining venues, access to 9 pools and hot tubs, Norwegian Cruise Line's renowned entertainment program and more.  Plus, with itineraries visiting gorgeous ports of call in Australia, South Pacific and New Zealand, the Norwegian Jewel is hard to beat!
Check out Norwegian Jewel's full Australian season including cruises in the South Pacific and New Zealand.
Asia
Closer to home, Norwegian's small number of itineraries in Asia primarily operate from Singapore with a limited set of departures from Hong Kong. These are popular cruises and sell out early.
North America and the Caribbean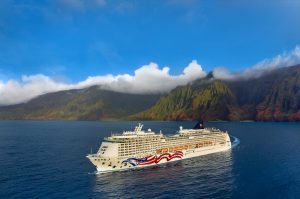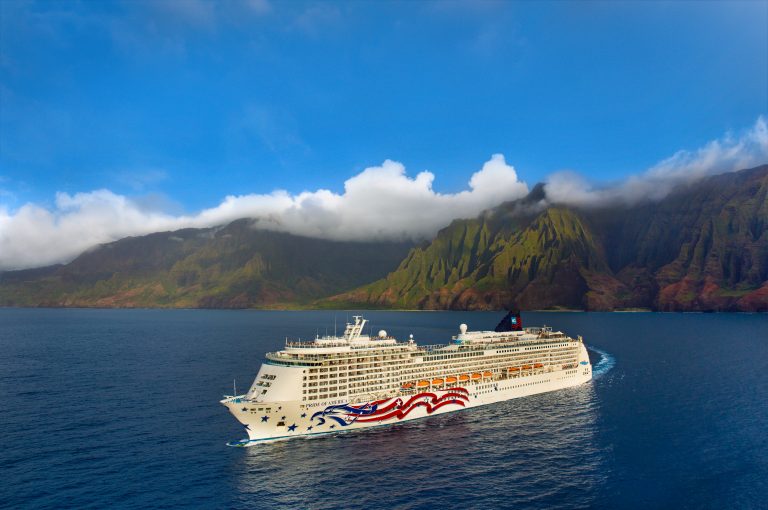 Pride of America is one of the few ships that hop through the idyllic islands of Hawaii.  These year round cruises circling Hawaii are 7 night round trip departures from Honolulu every Saturday with stops at Maui (overnight), Hilo, Kona and Kauai (overnight).  The equivalent island-hopper itinerary is often very expensive to construct – you can compare the value that comes with booking a Pride of America Hawaii hopper on this handy Hawaii Flyer.
Further across the Pacific Ocean, Norwegian Cruise Line operates a comprehensive range of Norwegian Alaska itineraries with 7 night departures from Vancouver, Seward or Seattle.
From the West Coast of USA, there are more than 300 adventures in the Caribbean to choose from.  Departing from Miami, Port Canaveral, Tampa, New York, New Orleans and even San Juan in Puerto Rico, there are itineraries ranging from short 4 to 6 night island escapes, 7 night getaways all the way up to 14 night Caribbean explorations.
Central and South America
Enjoy Mexican Riviera cruises from Los Angeles of between 7 and 9 nights or tick that next item off your bucket list with a visit to the Panama Canal, offering both partial canal crossings of 11 nights and full trans canal crossings of 14 nights and more.
Norwegian Cruise Line also gives you the opportunity to tick another item off your bucket list:  the icy fjords of Chile and Argentina.  Norwegian Cruise Line's South America itineraries operate one way from San Antonio (Chile) or Buenos Aires (Argentina) which loop south offering opportunities to visit Ushuaia, the Falkland Islands and Puerto Montt.
Europe
Norwegian Cruise Line's cruises through Europe operate year round, giving customers the opportunity to experience the region in the height of summer as well as the magical depths of winter.  Mediterranean voyages have a range of departure ports including Barcelona, Rome and Venice.  To explore Northern Europe, cruise from Copenhagen or Southampton.
Date
Cruise
Ship
Cruise Line
Dep Port
Destination
Ports of Call
Inside
Inside
Oceanview
Oceanview
Balcony
Balcony
Suite
Suite
Save up to*
16 Feb 20
7 Night Caribbean - Western Cruise
Norwegian Dawn
Norwegian Cruise Line
Tampa
Caribbean - Western
Show
$908
$130
$1,052
$150
$1,388
$198
$1,801
$257
Select
-27%
23 Feb 20
7 Night Caribbean - Western Cruise
Norwegian Dawn
Norwegian Cruise Line
Tampa
Caribbean - Western
Show
$793
$113
$908
$130
$1,254
$179
$1,628
$233
Select
-27%
01 Mar 20
7 Night Caribbean - Western Cruise
Norwegian Dawn
Norwegian Cruise Line
Tampa
Caribbean - Western
Show
$827
$118
$904
$129
$1,269
$181
$1,432
$205
Select
-26%
08 Mar 20
7 Night Caribbean - Western Cruise
Norwegian Dawn
Norwegian Cruise Line
Tampa
Caribbean - Western
Show
$760
$109
$875
$125
$1,163
$166
$1,288
$184
Select
-26%
15 Mar 20
7 Night Caribbean - Western Cruise
Norwegian Dawn
Norwegian Cruise Line
Tampa
Caribbean - Western
Show
$904
$129
$1,029
$147
$1,288
$184
$1,422
$203
Select
-26%
22 Mar 20
7 Night Caribbean - Western Cruise
Norwegian Dawn
Norwegian Cruise Line
Tampa
Caribbean - Western
Show
$889
$127
$1,014
$145
$1,273
$182
$1,532
$219
Select
-27%
05 Jan 20
11 Night Caribbean Cruise
Norwegian Dawn
Norwegian Cruise Line
Tampa
Caribbean
Show
$1,406
$128
$1,406
$128
$1,818
$165
$2,229
$203
Select
21 Jan 20
12 Night Caribbean Cruise
Norwegian Dawn
Norwegian Cruise Line
Tampa
Caribbean
Show
$1,624
$135
$1,760
$147
$2,240
$187
$2,995
$250
Select
02 Feb 20
14 Night Caribbean Cruise
Norwegian Dawn
Norwegian Cruise Line
Tampa
Caribbean
Show
$2,692
$192
$3,200
$229
$5,518
$394
$6,190
$442
Select
15 May 20
9 Night Mediterranean Cruise
Norwegian Dawn
Norwegian Cruise Line
Venice
Mediterranean
Show
$2,045
$227
$3,178
$353
$5,575
$619
$5,939
$660
Select
-28%
24 May 20
7 Night Mediterranean Cruise
Norwegian Dawn
Norwegian Cruise Line
Venice
Mediterranean
Show
$2,038
$291
$2,960
$423
$4,381
$626
$4,996
$714
Select
-28%
31 May 20
7 Night Mediterranean Cruise
Norwegian Dawn
Norwegian Cruise Line
Venice
Mediterranean
Show
$1,721
$246
$3,008
$430
$4,448
$635
Select
-27%
07 Jun 20
7 Night Mediterranean Cruise
Norwegian Dawn
Norwegian Cruise Line
Venice
Mediterranean
Show
$1,731
$247
$2,692
$385
$4,026
$575
$4,295
$614
Select
-27%
21 Jun 20
7 Night Mediterranean Cruise
Norwegian Dawn
Norwegian Cruise Line
Venice
Mediterranean
Show
$1,663
$238
$2,797
$400
$3,901
$557
$4,314
$616
Select
-27%
28 Jun 20
7 Night Mediterranean Cruise
Norwegian Dawn
Norwegian Cruise Line
Venice
Mediterranean
Show
$1,742
$249
$2,770
$396
$3,807
$544
$4,498
$643
Select
-27%
05 Jul 20
11 Night Mediterranean Cruise
Norwegian Dawn
Norwegian Cruise Line
Venice
Mediterranean
Show
$3,013
$274
$4,456
$405
$6,289
$572
$7,230
$657
Select
-28%
26 Jul 20
7 Night Mediterranean Cruise
Norwegian Dawn
Norwegian Cruise Line
Venice
Mediterranean
Show
$1,876
$268
$3,019
$431
$3,807
$544
$4,325
$618
Select
-27%
02 Aug 20
7 Night Mediterranean Cruise
Norwegian Dawn
Norwegian Cruise Line
Venice
Mediterranean
Show
$1,540
$220
$2,693
$385
$3,432
$490
$4,095
$585
Select
-27%
16 Aug 20
7 Night Mediterranean Cruise
Norwegian Dawn
Norwegian Cruise Line
Venice
Mediterranean
Show
$1,665
$238
$2,770
$396
$3,423
$489
$4,258
$608
Select
-27%
23 Aug 20
7 Night Mediterranean Cruise
Norwegian Dawn
Norwegian Cruise Line
Venice
Mediterranean
Show
$1,847
$264
$2,741
$392
$3,586
$512
$4,056
$579
Select
-27%
30 Aug 20
7 Night Mediterranean Cruise
Norwegian Dawn
Norwegian Cruise Line
Venice
Mediterranean
Show
$1,607
$230
$2,319
$331
$3,288
$470
$3,749
$536
Select
-27%
13 Sep 20
7 Night Mediterranean Cruise
Norwegian Dawn
Norwegian Cruise Line
Venice
Mediterranean
Show
$1,857
$265
$2,578
$368
$3,653
$522
$4,008
$573
Select
-27%
27 Sep 20
7 Night Mediterranean Cruise
Norwegian Dawn
Norwegian Cruise Line
Venice
Mediterranean
Show
$1,935
$276
$2,683
$383
$3,701
$529
$3,835
$548
Select
18 Oct 20
7 Night Mediterranean Cruise
Norwegian Dawn
Norwegian Cruise Line
Venice
Mediterranean
Show
$1,777
$254
$2,305
$329
$3,246
$464
$3,457
$494
Select
25 Oct 20
7 Night Mediterranean Cruise
Norwegian Dawn
Norwegian Cruise Line
Venice
Mediterranean
Show
$1,576
$225
$1,998
$285
$2,737
$391
$2,872
$410
Select
01 Nov 20
7 Night Mediterranean Cruise
Norwegian Dawn
Norwegian Cruise Line
Venice
Mediterranean
Show
$1,441
$206
$1,941
$277
$2,613
$373
$2,737
$391
Select
14 Jun 20
7 Night Mediterranean Cruise
Norwegian Dawn
Norwegian Cruise Line
Venice
Mediterranean
Show
$1,596
$228
$2,778
$397
$3,901
$557
$4,352
$622
Select
-27%
09 Aug 20
7 Night Mediterranean Cruise
Norwegian Dawn
Norwegian Cruise Line
Venice
Mediterranean
Show
$1,482
$212
$2,472
$353
$3,250
$464
$3,509
$501
Select
-27%
06 Sep 20
7 Night Mediterranean Cruise
Norwegian Dawn
Norwegian Cruise Line
Venice
Mediterranean
Show
$1,665
$238
$2,655
$379
$3,615
$516
$3,807
$544
Select
-27%
20 Sep 20
7 Night Mediterranean Cruise
Norwegian Dawn
Norwegian Cruise Line
Venice
Mediterranean
Show
$1,819
$260
$2,549
$364
$3,634
$519
$3,835
$548
Select
04 Oct 20
7 Night Mediterranean Cruise
Norwegian Dawn
Norwegian Cruise Line
Venice
Mediterranean
Show
$1,806
$258
$2,286
$327
$3,121
$446
$3,505
$501
Select
11 Oct 20
7 Night Mediterranean Cruise
Norwegian Dawn
Norwegian Cruise Line
Venice
Mediterranean
Show
$1,758
$251
$2,373
$339
$2,968
$424
$3,697
$528
Select
09 Apr 20
10 Night Bahamas Cruise
Norwegian Dawn
Norwegian Cruise Line
New York
Bahamas
Show
$1,499
$150
$1,566
$157
$1,912
$191
$2,238
$224
Select
-25%
03 May 20
12 Night Mediterranean Cruise
Norwegian Dawn
Norwegian Cruise Line
Barcelona
Mediterranean
Show
$2,884
$240
$3,739
$312
$6,807
$567
$7,325
$610
Select
-28%
29 Mar 20
11 Night Caribbean Cruise
Norwegian Dawn
Norwegian Cruise Line
Tampa
Caribbean
Show
$1,183
$108
$1,576
$143
$2,412
$219
$2,997
$272
Select
-28%
19 Apr 20
14 Night Transatlantic Cruise
Norwegian Dawn
Norwegian Cruise Line
New York
Transatlantic
Show
$1,419
$101
$1,784
$127
$3,205
$229
$3,982
$284
Select
-28%
16 Jul 20
10 Night Mediterranean Cruise
Norwegian Dawn
Norwegian Cruise Line
Venice
Mediterranean
Show
$2,312
$231
$3,791
$379
$5,010
$501
$5,720
$572
Select
-27%
23 Apr 21
9 Night Mediterranean Cruise
Norwegian Dawn
Norwegian Cruise Line
Venice
Mediterranean
Show
$2,480
$276
$3,171
$352
$4,448
$494
$4,774
$530
Select
19 Dec 20
15 Night Europe Cruise
Norwegian Dawn
Norwegian Cruise Line
Civitavecchia (Rome)
Europe
Show
$3,403
$227
$4,248
$283
$5,150
$343
$5,966
$398
Select
18 Jan 21
21 Night Mediterranean - Eastern Cruise
Norwegian Dawn
Norwegian Cruise Line
Civitavecchia (Rome)
Mediterranean - Eastern
Show
$4,452
$212
$5,584
$266
$7,428
$354
$7,773
$370
Select
21 Mar 21
22 Night Mediterranean - Eastern Cruise
Norwegian Dawn
Norwegian Cruise Line
Dubai
Mediterranean - Eastern
Show
$4,331
$197
$5,560
$253
$7,240
$329
$7,931
$361
Select
12 Apr 21
11 Night Mediterranean Cruise
Norwegian Dawn
Norwegian Cruise Line
Civitavecchia (Rome)
Mediterranean
Show
$2,832
$257
$3,753
$341
$5,692
$517
Select
02 May 21
7 Night Mediterranean Cruise
Norwegian Dawn
Norwegian Cruise Line
Venice
Mediterranean
Show
$1,893
$270
$2,450
$350
$3,275
$468
$3,659
$523
Select
09 May 21
7 Night Mediterranean Cruise
Norwegian Dawn
Norwegian Cruise Line
Venice
Mediterranean
Show
$1,893
$270
$2,450
$350
$3,275
$468
$3,659
$523
Select
16 May 21
7 Night Mediterranean Cruise
Norwegian Dawn
Norwegian Cruise Line
Venice
Mediterranean
Show
$1,893
$270
$2,450
$350
$3,275
$468
$3,659
$523
Select
23 May 21
7 Night Mediterranean Cruise
Norwegian Dawn
Norwegian Cruise Line
Venice
Mediterranean
Show
$2,008
$287
$2,507
$358
$3,333
$476
$3,727
$532
Select
30 May 21
7 Night Mediterranean Cruise
Norwegian Dawn
Norwegian Cruise Line
Venice
Mediterranean
Show
$2,075
$296
$2,507
$358
$3,333
$476
$3,727
$532
Select
06 Jun 21
7 Night Mediterranean Cruise
Norwegian Dawn
Norwegian Cruise Line
Venice
Mediterranean
Show
$2,008
$287
$2,507
$358
$3,535
$505
$3,794
$542
Select
13 Jun 21
7 Night Mediterranean Cruise
Norwegian Dawn
Norwegian Cruise Line
Venice
Mediterranean
Show
$2,075
$296
$2,507
$358
$3,400
$486
$3,794
$542
Select
20 Jun 21
7 Night Mediterranean Cruise
Norwegian Dawn
Norwegian Cruise Line
Venice
Mediterranean
Show
$2,143
$306
$2,709
$387
$3,535
$505
$3,919
$560
Select
27 Jun 21
7 Night Mediterranean Cruise
Norwegian Dawn
Norwegian Cruise Line
Venice
Mediterranean
Show
$2,143
$306
$2,709
$387
$3,535
$505
$3,919
$560
Select
25 Jul 21
7 Night Mediterranean Cruise
Norwegian Dawn
Norwegian Cruise Line
Venice
Mediterranean
Show
$2,200
$314
$2,709
$387
$3,535
$505
$3,919
$560
Select
01 Aug 21
7 Night Mediterranean Cruise
Norwegian Dawn
Norwegian Cruise Line
Venice
Mediterranean
Show
$2,143
$306
$2,642
$377
$3,467
$495
$3,851
$550
Select
08 Aug 21
7 Night Mediterranean Cruise
Norwegian Dawn
Norwegian Cruise Line
Venice
Mediterranean
Show
$2,008
$287
$2,507
$358
$3,333
$476
$3,727
$532
Select
15 Aug 21
7 Night Mediterranean Cruise
Norwegian Dawn
Norwegian Cruise Line
Venice
Mediterranean
Show
$1,941
$277
$2,450
$350
$3,208
$458
$3,592
$513
Select
22 Aug 21
7 Night Mediterranean Cruise
Norwegian Dawn
Norwegian Cruise Line
Venice
Mediterranean
Show
$1,941
$277
$2,383
$340
$3,208
$458
$3,592
$513
Select
29 Aug 21
7 Night Mediterranean Cruise
Norwegian Dawn
Norwegian Cruise Line
Venice
Mediterranean
Show
$1,883
$269
$2,421
$346
$3,275
$468
$3,659
$523
Select
05 Sep 21
7 Night Mediterranean Cruise
Norwegian Dawn
Norwegian Cruise Line
Venice
Mediterranean
Show
$1,883
$269
$2,315
$331
$3,141
$449
$3,535
$505
Select
12 Sep 21
7 Night Mediterranean Cruise
Norwegian Dawn
Norwegian Cruise Line
Venice
Mediterranean
Show
$1,883
$269
$2,315
$331
$3,141
$449
$3,535
$505
Select
19 Sep 21
7 Night Mediterranean Cruise
Norwegian Dawn
Norwegian Cruise Line
Venice
Mediterranean
Show
$1,883
$269
$2,315
$331
$3,179
$454
$3,535
$505
Select
26 Sep 21
7 Night Mediterranean Cruise
Norwegian Dawn
Norwegian Cruise Line
Venice
Mediterranean
Show
$1,749
$250
$2,191
$313
$3,208
$458
$3,400
$486
Select
03 Oct 21
7 Night Mediterranean Cruise
Norwegian Dawn
Norwegian Cruise Line
Venice
Mediterranean
Show
$1,682
$240
$2,191
$313
$3,074
$439
$3,333
$476
Select
10 Oct 21
7 Night Mediterranean Cruise
Norwegian Dawn
Norwegian Cruise Line
Venice
Mediterranean
Show
$1,682
$240
$2,123
$303
$3,016
$431
$3,333
$476
Select
17 Oct 21
7 Night Mediterranean Cruise
Norwegian Dawn
Norwegian Cruise Line
Venice
Mediterranean
Show
$1,624
$232
$2,123
$303
$3,016
$431
$3,275
$468
Select
24 Oct 21
7 Night Mediterranean Cruise
Norwegian Dawn
Norwegian Cruise Line
Venice
Mediterranean
Show
$1,624
$232
$2,056
$294
$2,949
$421
$3,208
$458
Select
31 Oct 21
7 Night Mediterranean Cruise
Norwegian Dawn
Norwegian Cruise Line
Venice
Mediterranean
Show
$1,624
$232
$2,056
$294
$2,949
$421
$3,208
$458
Select
15 Jul 21
10 Night Mediterranean Cruise
Norwegian Dawn
Norwegian Cruise Line
Venice
Mediterranean
Show
$2,896
$290
$3,530
$353
$4,682
$468
$5,459
$546
Select
04 Jul 21
11 Night Mediterranean Cruise
Norwegian Dawn
Norwegian Cruise Line
Venice
Mediterranean
Show
$3,120
$284
$3,820
$347
$5,424
$493
$6,134
$558
Select
08 Nov 20
13 Night Europe Cruise
Norwegian Dawn
Norwegian Cruise Line
Venice
Europe
Show
$2,183
$168
$3,028
$233
$4,391
$338
$4,910
$378
Select
-29%
21 Nov 20
10 Night Europe Cruise
Norwegian Dawn
Norwegian Cruise Line
Barcelona
Europe
Show
$1,962
$196
$2,510
$251
$3,546
$355
$4,199
$420
Select
-28%
01 Dec 20
18 Night Europe Cruise
Norwegian Dawn
Norwegian Cruise Line
Civitavecchia (Rome)
Europe
Show
$3,467
$193
$4,149
$230
$5,771
$321
$6,309
$350
Select
18 Jan 20
14 Night South America Cruise
Norwegian Star
Norwegian Cruise Line
San Antonio
South America
Show
$1,876
$134
$2,384
$170
$2,726
$195
$2,932
$209
Select
15 Feb 20
14 Night South America Cruise
Norwegian Star
Norwegian Cruise Line
San Antonio
South America
Show
$1,782
$127
$2,233
$159
$3,078
$220
$3,366
$240
Select
-26%
04 Jan 20
14 Night South America Cruise
Norwegian Star
Norwegian Cruise Line
Buenos Aires
South America
Show
$1,937
$138
$2,143
$153
$2,966
$212
$3,034
$217
Select
01 Feb 20
14 Night South America Cruise
Norwegian Star
Norwegian Cruise Line
Buenos Aires
South America
Show
$1,910
$136
$2,074
$148
$3,103
$222
$3,446
$246
Select
29 Feb 20
14 Night South America Cruise
Norwegian Star
Norwegian Cruise Line
Buenos Aires
South America
Show
$1,843
$132
$1,987
$142
$2,736
$195
$3,206
$229
Select
-26%
19 Dec 20
14 Night South America Cruise
Norwegian Star
Norwegian Cruise Line
Buenos Aires
South America
Show
$3,305
$236
$3,919
$280
$5,331
$381
$6,742
$482
Select
13 Feb 21
14 Night South America Cruise
Norwegian Star
Norwegian Cruise Line
Buenos Aires
South America
Show
$2,897
$207
$3,454
$247
$4,740
$339
$5,729
$409
Select
27 Feb 21
14 Night South America Cruise
Norwegian Star
Norwegian Cruise Line
San Antonio
South America
Show
$2,930
$209
$3,487
$249
$4,716
$337
$5,762
$412
Select
13 Mar 21
14 Night South America Cruise
Norwegian Star
Norwegian Cruise Line
Buenos Aires
South America
Show
$3,147
$225
$3,636
$260
$4,740
$339
$5,911
$422
Select
02 Jan 21
14 Night South America Cruise
Norwegian Star
Norwegian Cruise Line
San Antonio
South America
Show
$2,783
$199
$3,340
$239
$4,626
$330
$5,615
$401
Select
14 Mar 20
15 Night South America Cruise
Norwegian Star
Norwegian Cruise Line
San Antonio
South America
Show
$1,631
$109
$2,006
$134
$2,745
$183
$2,985
$199
Select
-22%
29 Mar 20
9 Night Caribbean Cruise
Norwegian Star
Norwegian Cruise Line
Port Canaveral
Caribbean
Show
$1,150
$128
$1,285
$143
$2,322
$258
$2,533
$281
Select
-28%
09 Apr 20
10 Night Bahamas Cruise
Norwegian Star
Norwegian Cruise Line
Brooklyn
Bahamas
Show
$1,403
$140
$1,595
$160
$1,855
$185
$2,315
$232
Select
-25%
19 Apr 20
14 Night Transatlantic Cruise
Norwegian Star
Norwegian Cruise Line
Brooklyn
Transatlantic
Show
$1,694
$121
$2,049
$146
$3,105
$222
$3,441
$246
Select
-27%
03 May 20
14 Night Europe Cruise
Norwegian Star
Norwegian Cruise Line
Southampton
Europe
Show
$3,103
$222
$3,554
$254
$4,793
$342
$5,782
$413
Select
-28%
17 May 20
14 Night Europe Cruise
Norwegian Star
Norwegian Cruise Line
Southampton
Europe
Show
$2,920
$209
$3,611
$258
$5,022
$359
$5,531
$395
Select
-28%
16 Jan 21
14 Night South America Cruise
Norwegian Star
Norwegian Cruise Line
Buenos Aires
South America
Show
$2,839
$203
$3,387
$242
$4,615
$330
$5,662
$404
Select
30 Jan 21
14 Night South America Cruise
Norwegian Star
Norwegian Cruise Line
San Antonio
South America
Show
$2,930
$209
$3,487
$249
$4,716
$337
$5,762
$412
Select
31 May 20
14 Night Europe - Northern Cruise
Norwegian Star
Norwegian Cruise Line
Southampton
Europe - Northern
Show
$2,552
$182
$2,907
$208
$4,242
$303
$4,693
$335
Select
-28%
28 Jun 20
14 Night Europe - Northern Cruise
Norwegian Star
Norwegian Cruise Line
Southampton
Europe - Northern
Show
$2,852
$204
$4,610
$329
$6,377
$455
$7,615
$544
Select
-27%
12 Jul 20
14 Night Europe - Northern Cruise
Norwegian Star
Norwegian Cruise Line
Southampton
Europe - Northern
Show
$2,922
$209
$4,787
$342
$6,591
$471
$7,398
$528
Select
-27%
26 Jul 20
14 Night Europe - Northern Cruise
Norwegian Star
Norwegian Cruise Line
Southampton
Europe - Northern
Show
$2,744
$196
$4,118
$294
$5,846
$418
$6,192
$442
Select
-27%
09 Aug 20
14 Night Europe - Northern Cruise
Norwegian Star
Norwegian Cruise Line
Southampton
Europe - Northern
Show
$2,518
$180
$4,257
$304
$5,966
$426
$6,417
$458
Select
-27%
23 Aug 20
12 Night Europe Cruise
Norwegian Star
Norwegian Cruise Line
Southampton
Europe
Show
$2,337
$195
$3,735
$311
$5,329
$444
$5,933
$494
Select
-26%
04 Sep 20
12 Night Europe Cruise
Norwegian Star
Norwegian Cruise Line
Southampton
Europe
Show
$2,062
$172
$3,575
$298
$5,025
$419
$5,668
$472
Select
-25%
16 Sep 20
12 Night Europe Cruise
Norwegian Star
Norwegian Cruise Line
Southampton
Europe
Show
$2,092
$174
$3,566
$297
$4,949
$412
$5,208
$434
Select
-25%
14 Jun 20
14 Night Europe - Northern Cruise
Norwegian Star
Norwegian Cruise Line
Southampton
Europe - Northern
Show
$2,179
$156
$3,525
$252
$5,148
$368
$5,503
$393
Select
-27%
10 Oct 20
15 Night Mediterranean Cruise
Norwegian Star
Norwegian Cruise Line
Southampton
Mediterranean
Show
$2,033
$136
$3,487
$232
$4,869
$325
$5,733
$382
Select
-26%
25 Oct 20
14 Night Mediterranean Cruise
Norwegian Star
Norwegian Cruise Line
Piraeus (Athens)
Mediterranean
Show
$2,254
$161
$3,283
$234
$4,560
$326
$5,241
$374
Select
-26%
08 Nov 20
10 Night Europe Cruise
Norwegian Star
Norwegian Cruise Line
Piraeus (Athens)
Europe
Show
$1,377
$138
$2,395
$240
$3,240
$324
$3,672
$367
Select
-25%
18 Nov 20
11 Night Mediterranean Cruise
Norwegian Star
Norwegian Cruise Line
Piraeus (Athens)
Mediterranean
Show
$1,419
$129
$2,382
$217
$3,352
$305
$3,908
$355
Select
-26%
28 Sep 20
12 Night Europe Cruise
Norwegian Star
Norwegian Cruise Line
Southampton
Europe
Show
$1,560
$130
$2,545
$212
$3,505
$292
$3,889
$324
Select
-23%
29 Nov 20
20 Night Transatlantic Cruise
Norwegian Star
Norwegian Cruise Line
Lisbon
Transatlantic
Show
$1,863
$93
$3,102
$155
$3,649
$182
$4,148
$207
Select
-25%
27 Mar 20
3 Night Bahamas Cruise
Norwegian Sun
Norwegian Cruise Line
Port Canaveral
Bahamas
Show
$632
$211
$699
$233
$814
$271
$1,006
$335
Select
-26%
23 Mar 20
4 Night Bahamas Cruise
Norwegian Sun
Norwegian Cruise Line
Port Canaveral
Bahamas
Show
$613
$153
$680
$170
$805
$201
$1,026
$256
Select
-25%
03 Apr 20
4 Night Bahamas Cruise
Norwegian Sun
Norwegian Cruise Line
Port Canaveral
Bahamas
Show
$930
$232
$1,055
$264
$1,237
$309
$2,034
$508
Select
-28%
17 Apr 20
4 Night Bahamas Cruise
Norwegian Sun
Norwegian Cruise Line
Port Canaveral
Bahamas
Show
$843
$211
$987
$247
$1,275
$319
$1,976
$494
Select
-28%
03 Jan 20
5 Night Caribbean - Western Cruise
Norwegian Sun
Norwegian Cruise Line
Port Canaveral
Caribbean - Western
Show
$526
$105
$540
$108
$677
$135
$910
$182
Select
08 Jan 20
5 Night Caribbean - Western Cruise
Norwegian Sun
Norwegian Cruise Line
Port Canaveral
Caribbean - Western
Show
$430
$86
$472
$94
$636
$127
$910
$182
Select
13 Jan 20
5 Night Caribbean - Western Cruise
Norwegian Sun
Norwegian Cruise Line
Port Canaveral
Caribbean - Western
Show
$403
$81
$430
$86
$568
$114
$952
$190
Select
18 Jan 20
5 Night Caribbean - Western Cruise
Norwegian Sun
Norwegian Cruise Line
Port Canaveral
Caribbean - Western
Show
$444
$89
$457
$91
$568
$114
$910
$182
Select
23 Jan 20
5 Night Caribbean - Western Cruise
Norwegian Sun
Norwegian Cruise Line
Port Canaveral
Caribbean - Western
Show
$417
$83
$430
$86
$636
$127
$841
$168
Select
28 Jan 20
5 Night Caribbean - Western Cruise
Norwegian Sun
Norwegian Cruise Line
Port Canaveral
Caribbean - Western
Show
$434
$87
$476
$95
$640
$128
$1,052
$210
Select
02 Feb 20
5 Night Caribbean - Western Cruise
Norwegian Sun
Norwegian Cruise Line
Port Canaveral
Caribbean - Western
Show
$557
$111
$653
$131
$914
$183
$1,257
$251
Select
07 Feb 20
5 Night Caribbean - Western Cruise
Norwegian Sun
Norwegian Cruise Line
Port Canaveral
Caribbean - Western
Show
$439
$88
$506
$101
$660
$132
$842
$168
Select
-26%
12 Feb 20
5 Night Caribbean - Western Cruise
Norwegian Sun
Norwegian Cruise Line
Port Canaveral
Caribbean - Western
Show
$497
$99
$535
$107
$718
$144
$881
$176
Select
-26%
17 Feb 20
5 Night Caribbean - Western Cruise
Norwegian Sun
Norwegian Cruise Line
Port Canaveral
Caribbean - Western
Show
$526
$105
$574
$115
$756
$151
$1,006
$201
Select
-26%
22 Feb 20
5 Night Caribbean - Western Cruise
Norwegian Sun
Norwegian Cruise Line
Port Canaveral
Caribbean - Western
Show
$497
$99
$506
$101
$708
$142
$881
$176
Select
-26%
27 Feb 20
5 Night Caribbean - Western Cruise
Norwegian Sun
Norwegian Cruise Line
Port Canaveral
Caribbean - Western
Show
$487
$97
$535
$107
$737
$147
$977
$195
Select
-26%
03 Mar 20
5 Night Caribbean - Western Cruise
Norwegian Sun
Norwegian Cruise Line
Port Canaveral
Caribbean - Western
Show
$535
$107
$535
$107
$794
$159
$929
$186
Select
-26%
08 Mar 20
5 Night Caribbean - Western Cruise
Norwegian Sun
Norwegian Cruise Line
Port Canaveral
Caribbean - Western
Show
$641
$128
$660
$132
$785
$157
$1,006
$201
Select
-26%
13 Mar 20
5 Night Caribbean - Western Cruise
Norwegian Sun
Norwegian Cruise Line
Port Canaveral
Caribbean - Western
Show
$622
$124
$660
$132
$833
$167
$1,102
$220
Select
-27%
18 Mar 20
5 Night Caribbean - Western Cruise
Norwegian Sun
Norwegian Cruise Line
Port Canaveral
Caribbean - Western
Show
$593
$119
$660
$132
$814
$163
$1,073
$215
Select
-27%
21 May 20
11 Night Alaska Cruise
Norwegian Sun
Norwegian Cruise Line
Seattle
Alaska
Show
$1,737
$158
$2,527
$230
$4,063
$369
$5,359
$487
Select
-23%
01 Jun 20
11 Night Alaska Cruise
Norwegian Sun
Norwegian Cruise Line
Seattle
Alaska
Show
$1,852
$168
$2,595
$236
$3,967
$361
$5,254
$478
Select
-23%
12 Jun 20
11 Night Alaska Cruise
Norwegian Sun
Norwegian Cruise Line
Seattle
Alaska
Show
$1,786
$162
$2,615
$238
$3,978
$362
$5,207
$473
Select
-24%
23 Jun 20
9 Night Alaska Cruise
Norwegian Sun
Norwegian Cruise Line
Seattle
Alaska
Show
$1,756
$195
$2,627
$292
$3,616
$402
$4,480
$498
Select
-24%
02 Jul 20
11 Night Alaska Cruise
Norwegian Sun
Norwegian Cruise Line
Seattle
Alaska
Show
$1,853
$168
$2,797
$254
$4,410
$401
$5,946
$541
Select
-24%
13 Jul 20
11 Night Alaska Cruise
Norwegian Sun
Norwegian Cruise Line
Seattle
Alaska
Show
$1,977
$180
$2,902
$264
$4,515
$410
$5,926
$539
Select
-24%
24 Jul 20
11 Night Alaska Cruise
Norwegian Sun
Norwegian Cruise Line
Seattle
Alaska
Show
$1,940
$176
$2,855
$260
$4,535
$412
$5,879
$534
Select
-24%
04 Aug 20
9 Night Alaska Cruise
Norwegian Sun
Norwegian Cruise Line
Seattle
Alaska
Show
$1,756
$195
$2,694
$299
$3,683
$409
$4,797
$533
Select
-24%
13 Aug 20
12 Night Alaska Cruise
Norwegian Sun
Norwegian Cruise Line
Seattle
Alaska
Show
$1,929
$161
$3,029
$252
$4,402
$367
$6,005
$500
Select
-24%
25 Aug 20
10 Night Alaska Cruise
Norwegian Sun
Norwegian Cruise Line
Seattle
Alaska
Show
$1,637
$164
$2,415
$242
$3,471
$347
$4,700
$470
Select
-23%
04 Sep 20
11 Night Alaska Cruise
Norwegian Sun
Norwegian Cruise Line
Seattle
Alaska
Show
$1,737
$158
$2,662
$242
$3,948
$359
$4,947
$450
Select
-23%
15 Sep 20
10 Night Alaska Cruise
Norwegian Sun
Norwegian Cruise Line
Seattle
Alaska
Show
$1,617
$162
$2,462
$246
$3,566
$357
$4,747
$475
Select
-22%
25 Sep 20
7 Night Alaska Cruise
Norwegian Sun
Norwegian Cruise Line
Seattle
Alaska
Show
$1,699
$243
$2,199
$314
$3,063
$438
$3,687
$527
Select
-23%
01 May 20
20 Night Panama Canal Cruise
Norwegian Sun
Norwegian Cruise Line
Port Canaveral
Panama Canal
Show
$2,418
$121
$3,042
$152
$4,261
$213
$6,287
$314
Select
-28%
03 Oct 20
15 Night Alaska Cruise
Norwegian Sun
Norwegian Cruise Line
Vancouver
Alaska
Show
$2,083
$139
$2,923
$195
$4,104
$274
$5,880
$392
Select
-24%
30 Mar 20
4 Night Bahamas Cruise
Norwegian Sun
Norwegian Cruise Line
Port Canaveral
Bahamas
Show
$612
$153
$679
$170
$804
$201
$958
$239
Select
-25%
07 Apr 20
5 Night Bahamas Cruise
Norwegian Sun
Norwegian Cruise Line
Port Canaveral
Bahamas
Show
$900
$180
$1,006
$201
$1,313
$263
$1,822
$364
Select
-27%
12 Apr 20
5 Night Bahamas Cruise
Norwegian Sun
Norwegian Cruise Line
Port Canaveral
Bahamas
Show
$919
$184
$1,082
$216
$1,265
$253
$1,821
$364
Select
-27%
21 Apr 20
5 Night Bahamas Cruise
Norwegian Sun
Norwegian Cruise Line
Port Canaveral
Bahamas
Show
$919
$184
$1,044
$209
$1,293
$259
$1,783
$357
Select
-27%
26 Apr 20
5 Night Bahamas Cruise
Norwegian Sun
Norwegian Cruise Line
Port Canaveral
Bahamas
Show
$893
$179
$1,018
$204
$1,267
$253
$1,757
$351
Select
-27%
18 Oct 20
14 Night Panama Canal Cruise
Norwegian Sun
Norwegian Cruise Line
San Diego
Panama Canal
Show
$1,837
$131
$2,751
$196
$3,999
$286
$4,863
$347
Select
-23%
01 Nov 20
10 Night Caribbean Cruise
Norwegian Sun
Norwegian Cruise Line
Port Canaveral
Caribbean
Show
$1,737
$174
$2,112
$211
$2,851
$285
$3,648
$365
Select
11 Nov 20
10 Night Caribbean Cruise
Norwegian Sun
Norwegian Cruise Line
Port Canaveral
Caribbean
Show
$1,737
$174
$2,112
$211
$2,851
$285
$3,648
$365
Select
29 Nov 20
10 Night Caribbean Cruise
Norwegian Sun
Norwegian Cruise Line
Port Canaveral
Caribbean
Show
$1,589
$159
$1,954
$195
$2,693
$269
$3,432
$343
Select
09 Dec 20
10 Night Caribbean Cruise
Norwegian Sun
Norwegian Cruise Line
Port Canaveral
Caribbean
Show
$1,622
$162
$1,987
$199
$2,726
$273
$3,465
$347
Select
03 Jan 21
10 Night Caribbean Cruise
Norwegian Sun
Norwegian Cruise Line
Port Canaveral
Caribbean
Show
$1,622
$162
$1,929
$193
$2,659
$266
$3,398
$340
Select
18 Jan 21
10 Night Caribbean Cruise
Norwegian Sun
Norwegian Cruise Line
Port Canaveral
Caribbean
Show
$1,680
$168
$1,987
$199
$2,726
$273
$3,465
$347
Select
15 Feb 21
10 Night Caribbean Cruise
Norwegian Sun
Norwegian Cruise Line
Port Canaveral
Caribbean
Show
$1,622
$162
$1,987
$199
$2,601
$260
$3,580
$358
Select
07 Mar 21
10 Night Caribbean Cruise
Norwegian Sun
Norwegian Cruise Line
Port Canaveral
Caribbean
Show
$1,622
$162
$1,987
$199
$2,726
$273
$3,340
$334
Select
21 Nov 20
3 Night Bahamas Cruise
Norwegian Sun
Norwegian Cruise Line
Port Canaveral
Bahamas
Show
$729
$243
$854
$285
$978
$326
$1,286
$429
Select
12 Feb 21
3 Night Bahamas Cruise
Norwegian Sun
Norwegian Cruise Line
Port Canaveral
Bahamas
Show
$729
$243
$854
$285
$978
$326
$1,286
$429
Select
24 Nov 20
5 Night Bahamas Cruise
Norwegian Sun
Norwegian Cruise Line
Port Canaveral
Bahamas
Show
$1,129
$226
$1,312
$262
$1,686
$337
$2,176
$435
Select
13 Jan 21
5 Night Bahamas Cruise
Norwegian Sun
Norwegian Cruise Line
Port Canaveral
Bahamas
Show
$889
$178
$1,043
$209
$1,379
$276
$1,868
$374
Select
07 Feb 21
5 Night Bahamas Cruise
Norwegian Sun
Norwegian Cruise Line
Port Canaveral
Bahamas
Show
$834
$167
$978
$196
$1,286
$257
$1,785
$357
Select
17 Mar 21
5 Night Bahamas Cruise
Norwegian Sun
Norwegian Cruise Line
Port Canaveral
Bahamas
Show
$1,129
$226
$1,312
$262
$1,686
$337
$2,176
$435
Select
01 Apr 21
4 Night Bahamas Cruise
Norwegian Sun
Norwegian Cruise Line
Port Canaveral
Bahamas
Show
$895
$224
$1,078
$269
$1,385
$346
$1,692
$423
Select
19 Dec 20
5 Night Caribbean - Eastern Cruise
Norwegian Sun
Norwegian Cruise Line
Port Canaveral
Caribbean - Eastern
Show
$909
$182
$966
$193
$1,341
$268
$1,830
$366
Select
29 Dec 20
5 Night Caribbean - Eastern Cruise
Norwegian Sun
Norwegian Cruise Line
Port Canaveral
Caribbean - Eastern
Show
$1,274
$255
$1,466
$293
$1,830
$366
$2,320
$464
Select
27 Mar 21
5 Night Caribbean - Eastern Cruise
Norwegian Sun
Norwegian Cruise Line
Port Canaveral
Caribbean - Eastern
Show
$1,120
$224
$1,312
$262
$1,696
$339
$2,195
$439
Select
24 Dec 20
5 Night Caribbean - Western Cruise
Norwegian Sun
Norwegian Cruise Line
Port Canaveral
Caribbean - Western
Show
$1,228
$246
$1,420
$284
$1,784
$357
$2,274
$455
Select
22 Mar 21
5 Night Caribbean - Western Cruise
Norwegian Sun
Norwegian Cruise Line
Port Canaveral
Caribbean - Western
Show
$1,043
$209
$1,226
$245
$1,600
$320
$2,090
$418
Select
25 Jan 20
7 Night Hawaii Cruise
Pride of America
Norwegian Cruise Line
Honolulu
Hawaii
Show
$3,057
$437
$3,257
$465
$4,016
$574
$5,900
$843
Select
01 Feb 20
7 Night Hawaii Cruise
Pride of America
Norwegian Cruise Line
Honolulu
Hawaii
Show
$3,158
$451
$4,089
$584
$4,775
$682
$6,122
$875
Select
08 Feb 20
7 Night Hawaii Cruise
Pride of America
Norwegian Cruise Line
Honolulu
Hawaii
Show
$2,393
$342
$2,623
$375
$3,425
$489
$4,498
$643
Select
-28%
15 Feb 20
7 Night Hawaii Cruise
Pride of America
Norwegian Cruise Line
Honolulu
Hawaii
Show
$2,440
$349
$2,670
$381
$3,642
$520
$6,900
$986
Select
-28%
22 Feb 20
7 Night Hawaii Cruise
Pride of America
Norwegian Cruise Line
Honolulu
Hawaii
Show
$2,190
$313
$2,591
$370
$3,493
$499
$4,636
$662
Select
-28%
29 Feb 20
7 Night Hawaii Cruise
Pride of America
Norwegian Cruise Line
Honolulu
Hawaii
Show
$2,190
$313
$2,571
$367
$3,623
$518
$5,488
$784
Select
-28%
07 Mar 20
7 Night Hawaii Cruise
Pride of America
Norwegian Cruise Line
Honolulu
Hawaii
Show
$2,234
$319
$2,666
$381
$3,568
$510
$5,342
$763
Select
-29%
14 Mar 20
7 Night Hawaii Cruise
Pride of America
Norwegian Cruise Line
Honolulu
Hawaii
Show
$2,123
$303
$2,595
$371
$3,496
$499
$5,351
$764
Select
-28%
21 Mar 20
7 Night Hawaii Cruise
Pride of America
Norwegian Cruise Line
Honolulu
Hawaii
Show
$2,339
$334
$2,669
$381
$3,491
$499
$4,935
$705
Select
-28%
28 Mar 20
7 Night Hawaii Cruise
Pride of America
Norwegian Cruise Line
Honolulu
Hawaii
Show
$2,269
$324
$2,590
$370
$3,492
$499
$5,206
$744
Select
-28%
04 Apr 20
7 Night Hawaii Cruise
Pride of America
Norwegian Cruise Line
Honolulu
Hawaii
Show
$2,726
$389
$3,057
$437
$3,999
$571
$6,224
$889
Select
-29%
11 Apr 20
7 Night Hawaii Cruise
Pride of America
Norwegian Cruise Line
Honolulu
Hawaii
Show
$2,973
$425
$3,053
$436
$3,955
$565
$6,651
$950
Select
-29%
18 Apr 20
7 Night Hawaii Cruise
Pride of America
Norwegian Cruise Line
Honolulu
Hawaii
Show
$2,972
$425
$3,605
$515
$3,975
$568
$6,441
$920
Select
-29%
06 Jun 20
7 Night Hawaii Cruise
Pride of America
Norwegian Cruise Line
Honolulu
Hawaii
Show
$3,119
$446
$4,232
$605
$4,783
$683
Select
-28%
13 Jun 20
7 Night Hawaii Cruise
Pride of America
Norwegian Cruise Line
Honolulu
Hawaii
Show
$3,149
$450
$4,232
$605
$4,813
$688
Select
-28%
20 Jun 20
7 Night Hawaii Cruise
Pride of America
Norwegian Cruise Line
Honolulu
Hawaii
Show
$3,123
$446
$4,282
$612
$4,763
$680
$7,353
$1,050
Select
-28%
11 Jul 20
7 Night Hawaii Cruise
Pride of America
Norwegian Cruise Line
Honolulu
Hawaii
Show
$3,107
$444
$4,292
$613
$4,662
$666
$7,145
$1,021
Select
-28%
25 Jul 20
7 Night Hawaii Cruise
Pride of America
Norwegian Cruise Line
Honolulu
Hawaii
Show
$2,940
$420
$4,121
$589
$4,692
$670
$6,398
$914
Select
-28%
15 Aug 20
7 Night Hawaii Cruise
Pride of America
Norwegian Cruise Line
Honolulu
Hawaii
Show
$2,654
$379
$3,971
$567
$4,423
$632
$6,122
$875
Select
-28%
29 Aug 20
7 Night Hawaii Cruise
Pride of America
Norwegian Cruise Line
Honolulu
Hawaii
Show
$2,336
$334
$3,720
$531
$4,391
$627
$5,703
$815
Select
-27%
05 Sep 20
7 Night Hawaii Cruise
Pride of America
Norwegian Cruise Line
Honolulu
Hawaii
Show
$2,885
$412
$4,121
$589
$4,922
$703
$5,672
$810
Select
-28%
12 Sep 20
7 Night Hawaii Cruise
Pride of America
Norwegian Cruise Line
Honolulu
Hawaii
Show
$2,839
$406
$3,971
$567
$4,873
$696
$5,956
$851
Select
-28%
19 Sep 20
7 Night Hawaii Cruise
Pride of America
Norwegian Cruise Line
Honolulu
Hawaii
Show
$2,818
$403
$4,121
$589
$4,872
$696
$5,885
$841
Select
-28%
26 Sep 20
7 Night Hawaii Cruise
Pride of America
Norwegian Cruise Line
Honolulu
Hawaii
Show
$2,830
$404
$3,840
$549
$4,723
$675
$5,877
$840
Select
-28%
03 Oct 20
7 Night Hawaii Cruise
Pride of America
Norwegian Cruise Line
Honolulu
Hawaii
Show
$2,938
$420
$3,870
$553
$4,872
$696
$5,815
$831
Select
-28%
10 Oct 20
7 Night Hawaii Cruise
Pride of America
Norwegian Cruise Line
Honolulu
Hawaii
Show
$2,634
$376
$4,121
$589
$4,822
$689
$5,812
$830
Select
-28%
17 Oct 20
7 Night Hawaii Cruise
Pride of America
Norwegian Cruise Line
Honolulu
Hawaii
Show
$2,587
$370
$3,891
$556
$4,873
$696
$5,815
$831
Select
-27%
24 Oct 20
7 Night Hawaii Cruise
Pride of America
Norwegian Cruise Line
Honolulu
Hawaii
Show
$2,968
$424
$3,971
$567
$4,872
$696
$5,955
$851
Select
-28%
31 Oct 20
7 Night Hawaii Cruise
Pride of America
Norwegian Cruise Line
Honolulu
Hawaii
Show
$2,486
$355
$3,890
$556
$4,673
$668
$5,815
$831
Select
-27%
07 Nov 20
7 Night Hawaii Cruise
Pride of America
Norwegian Cruise Line
Honolulu
Hawaii
Show
$2,537
$362
$3,840
$549
$4,673
$668
$5,955
$851
Select
-27%
14 Nov 20
7 Night Hawaii Cruise
Pride of America
Norwegian Cruise Line
Honolulu
Hawaii
Show
$2,538
$363
$3,840
$549
$4,743
$678
$5,955
$851
Select
-27%
21 Nov 20
7 Night Hawaii Cruise
Pride of America
Norwegian Cruise Line
Honolulu
Hawaii
Show
$2,839
$406
$3,690
$527
$4,612
$659
$6,236
$891
Select
-28%
28 Nov 20
7 Night Hawaii Cruise
Pride of America
Norwegian Cruise Line
Honolulu
Hawaii
Show
$2,537
$362
$3,690
$527
$4,472
$639
$5,955
$851
Select
-27%
05 Dec 20
7 Night Hawaii Cruise
Pride of America
Norwegian Cruise Line
Honolulu
Hawaii
Show
$3,065
$438
$3,921
$560
$4,391
$627
$5,951
$850
Select
12 Dec 20
7 Night Hawaii Cruise
Pride of America
Norwegian Cruise Line
Honolulu
Hawaii
Show
$2,604
$372
$3,418
$488
$4,182
$597
$5,955
$851
Select
19 Dec 20
7 Night Hawaii Cruise
Pride of America
Norwegian Cruise Line
Honolulu
Hawaii
Show
$3,287
$470
$3,691
$527
$4,572
$653
$6,815
$974
Select
26 Dec 20
7 Night Hawaii Cruise
Pride of America
Norwegian Cruise Line
Honolulu
Hawaii
Show
$3,488
$498
$3,922
$560
$4,873
$696
$6,814
$973
Select
02 Jan 21
7 Night Hawaii Cruise
Pride of America
Norwegian Cruise Line
Honolulu
Hawaii
Show
$2,635
$376
$3,289
$470
$4,190
$599
$5,926
$847
Select
09 Jan 21
7 Night Hawaii Cruise
Pride of America
Norwegian Cruise Line
Honolulu
Hawaii
Show
$2,694
$385
$3,429
$490
$4,491
$642
$5,996
$857
Select
16 Jan 21
7 Night Hawaii Cruise
Pride of America
Norwegian Cruise Line
Honolulu
Hawaii
Show
$2,635
$376
$3,359
$480
$4,151
$593
$6,127
$875
Select
30 Jan 21
7 Night Hawaii Cruise
Pride of America
Norwegian Cruise Line
Honolulu
Hawaii
Show
$2,635
$376
$3,429
$490
$4,221
$603
$5,856
$837
Select
06 Feb 21
7 Night Hawaii Cruise
Pride of America
Norwegian Cruise Line
Honolulu
Hawaii
Show
$2,694
$385
$3,499
$500
$4,221
$603
$6,197
$885
Select
13 Feb 21
7 Night Hawaii Cruise
Pride of America
Norwegian Cruise Line
Honolulu
Hawaii
Show
$2,764
$395
$3,560
$509
$4,361
$623
$6,197
$885
Select
20 Feb 21
7 Night Hawaii Cruise
Pride of America
Norwegian Cruise Line
Honolulu
Hawaii
Show
$2,835
$405
$3,560
$509
$4,531
$647
$6,197
$885
Select
27 Feb 21
7 Night Hawaii Cruise
Pride of America
Norwegian Cruise Line
Honolulu
Hawaii
Show
$2,764
$395
$3,560
$509
$4,291
$613
$6,196
$885
Select
06 Mar 21
7 Night Hawaii Cruise
Pride of America
Norwegian Cruise Line
Honolulu
Hawaii
Show
$2,835
$405
$3,560
$509
$4,291
$613
$6,267
$895
Select
13 Mar 21
7 Night Hawaii Cruise
Pride of America
Norwegian Cruise Line
Honolulu
Hawaii
Show
$2,835
$405
$3,560
$509
$4,291
$613
$6,197
$885
Select
20 Mar 21
7 Night Hawaii Cruise
Pride of America
Norwegian Cruise Line
Honolulu
Hawaii
Show
$2,905
$415
$3,560
$509
$4,291
$613
$6,337
$905
Select
27 Mar 21
7 Night Hawaii Cruise
Pride of America
Norwegian Cruise Line
Honolulu
Hawaii
Show
$2,965
$424
$3,560
$509
$4,291
$613
$6,337
$905
Select
03 Apr 21
7 Night Hawaii Cruise
Pride of America
Norwegian Cruise Line
Honolulu
Hawaii
Show
$2,965
$424
$3,630
$519
$4,332
$619
$6,337
$905
Select
10 Apr 21
7 Night Hawaii Cruise
Pride of America
Norwegian Cruise Line
Honolulu
Hawaii
Show
$2,965
$424
$3,560
$509
$4,331
$619
$6,267
$895
Select
17 Apr 21
7 Night Hawaii Cruise
Pride of America
Norwegian Cruise Line
Honolulu
Hawaii
Show
$3,036
$434
$3,560
$509
$4,361
$623
$6,337
$905
Select
24 Apr 21
7 Night Hawaii Cruise
Pride of America
Norwegian Cruise Line
Honolulu
Hawaii
Show
$3,307
$472
$3,630
$519
$4,422
$632
$6,197
$885
Select
01 May 21
7 Night Hawaii Cruise
Pride of America
Norwegian Cruise Line
Honolulu
Hawaii
Show
$3,318
$474
$4,073
$582
$4,815
$688
$5,969
$853
Select
08 May 21
7 Night Hawaii Cruise
Pride of America
Norwegian Cruise Line
Honolulu
Hawaii
Show
$3,318
$474
$4,073
$582
$4,815
$688
$5,969
$853
Select
15 May 21
7 Night Hawaii Cruise
Pride of America
Norwegian Cruise Line
Honolulu
Hawaii
Show
$3,318
$474
$4,074
$582
$4,945
$706
$5,969
$853
Select
22 May 21
7 Night Hawaii Cruise
Pride of America
Norwegian Cruise Line
Honolulu
Hawaii
Show
$3,318
$474
$4,074
$582
$4,945
$706
$5,969
$853
Select
29 May 21
7 Night Hawaii Cruise
Pride of America
Norwegian Cruise Line
Honolulu
Hawaii
Show
$3,448
$493
$4,074
$582
$4,945
$706
$6,352
$907
Select
05 Jun 21
7 Night Hawaii Cruise
Pride of America
Norwegian Cruise Line
Honolulu
Hawaii
Show
$3,378
$483
$4,074
$582
$4,945
$706
$6,352
$907
Select
12 Jun 21
7 Night Hawaii Cruise
Pride of America
Norwegian Cruise Line
Honolulu
Hawaii
Show
$3,378
$483
$4,074
$582
$4,945
$706
$6,743
$963
Select
19 Jun 21
7 Night Hawaii Cruise
Pride of America
Norwegian Cruise Line
Honolulu
Hawaii
Show
$3,378
$483
$4,074
$582
$4,945
$706
$6,743
$963
Select
26 Jun 21
7 Night Hawaii Cruise
Pride of America
Norwegian Cruise Line
Honolulu
Hawaii
Show
$3,378
$483
$4,074
$582
$4,945
$706
$6,744
$963
Select
03 Jul 21
7 Night Hawaii Cruise
Pride of America
Norwegian Cruise Line
Honolulu
Hawaii
Show
$3,383
$483
$4,079
$583
$4,950
$707
$6,749
$964
Select
10 Jul 21
7 Night Hawaii Cruise
Pride of America
Norwegian Cruise Line
Honolulu
Hawaii
Show
$3,383
$483
$4,079
$583
$4,950
$707
$6,741
$963
Select
17 Jul 21
7 Night Hawaii Cruise
Pride of America
Norwegian Cruise Line
Honolulu
Hawaii
Show
$3,383
$483
$4,079
$583
$4,950
$707
$6,749
$964
Select
24 Jul 21
7 Night Hawaii Cruise
Pride of America
Norwegian Cruise Line
Honolulu
Hawaii
Show
$3,383
$483
$4,079
$583
$4,950
$707
$6,748
$964
Select
31 Jul 21
7 Night Hawaii Cruise
Pride of America
Norwegian Cruise Line
Honolulu
Hawaii
Show
$3,253
$465
$4,079
$583
$4,820
$689
$6,748
$964
Select
07 Aug 21
7 Night Hawaii Cruise
Pride of America
Norwegian Cruise Line
Honolulu
Hawaii
Show
$3,193
$456
$4,079
$583
$4,820
$689
$6,748
$964
Select
14 Aug 21
7 Night Hawaii Cruise
Pride of America
Norwegian Cruise Line
Honolulu
Hawaii
Show
$3,082
$440
$3,776
$539
$4,519
$646
$6,355
$908
Select
21 Aug 21
7 Night Hawaii Cruise
Pride of America
Norwegian Cruise Line
Honolulu
Hawaii
Show
$3,012
$430
$3,647
$521
$4,388
$627
$6,104
$872
Select
28 Aug 21
7 Night Hawaii Cruise
Pride of America
Norwegian Cruise Line
Honolulu
Hawaii
Show
$2,951
$422
$3,706
$529
$4,388
$627
$6,224
$889
Select
04 Sep 21
7 Night Hawaii Cruise
Pride of America
Norwegian Cruise Line
Honolulu
Hawaii
Show
$2,951
$422
$3,776
$539
$4,519
$646
$6,224
$889
Select
11 Sep 21
7 Night Hawaii Cruise
Pride of America
Norwegian Cruise Line
Honolulu
Hawaii
Show
$3,268
$467
$3,771
$539
$4,514
$645
$6,219
$888
Select
18 Sep 21
7 Night Hawaii Cruise
Pride of America
Norwegian Cruise Line
Honolulu
Hawaii
Show
$3,272
$467
$3,775
$539
$4,530
$647
$6,224
$889
Select
20 Nov 21
7 Night Hawaii Cruise
Pride of America
Norwegian Cruise Line
Honolulu
Hawaii
Show
$3,007
$430
$3,511
$502
$4,383
$626
$5,836
$834
Select
29 Jan 22
7 Night Hawaii Cruise
Pride of America
Norwegian Cruise Line
Honolulu
Hawaii
Show
$3,313
$473
$3,957
$565
$4,699
$671
$6,405
$915
Select
09 Apr 22
7 Night Hawaii Cruise
Pride of America
Norwegian Cruise Line
Honolulu
Hawaii
Show
$3,323
$475
$4,078
$583
$4,820
$689
$6,224
$889
Select
25 Sep 21
7 Night Hawaii Cruise
Pride of America
Norwegian Cruise Line
Honolulu
Hawaii
Show
$3,272
$467
$3,776
$539
$4,519
$646
$6,104
$872
Select
02 Oct 21
7 Night Hawaii Cruise
Pride of America
Norwegian Cruise Line
Honolulu
Hawaii
Show
$3,143
$449
$3,776
$539
$4,519
$646
$5,972
$853
Select
09 Oct 21
7 Night Hawaii Cruise
Pride of America
Norwegian Cruise Line
Honolulu
Hawaii
Show
$3,143
$449
$3,776
$539
$4,519
$646
$5,972
$853
Select
16 Oct 21
7 Night Hawaii Cruise
Pride of America
Norwegian Cruise Line
Honolulu
Hawaii
Show
$3,143
$449
$3,776
$539
$4,519
$646
$5,972
$853
Select
23 Oct 21
7 Night Hawaii Cruise
Pride of America
Norwegian Cruise Line
Honolulu
Hawaii
Show
$3,143
$449
$3,647
$521
$4,519
$646
$5,842
$835
Select
30 Oct 21
7 Night Hawaii Cruise
Pride of America
Norwegian Cruise Line
Honolulu
Hawaii
Show
$3,012
$430
$3,647
$521
$4,519
$646
$5,842
$835
Select
06 Nov 21
7 Night Hawaii Cruise
Pride of America
Norwegian Cruise Line
Honolulu
Hawaii
Show
$3,012
$430
$3,647
$521
$4,519
$646
$5,842
$835
Select
13 Nov 21
7 Night Hawaii Cruise
Pride of America
Norwegian Cruise Line
Honolulu
Hawaii
Show
$3,012
$430
$3,647
$521
$4,388
$627
$5,841
$834
Select
27 Nov 21
7 Night Hawaii Cruise
Pride of America
Norwegian Cruise Line
Honolulu
Hawaii
Show
$3,012
$430
$3,516
$502
$4,127
$590
$5,841
$834
Select
04 Dec 21
7 Night Hawaii Cruise
Pride of America
Norwegian Cruise Line
Honolulu
Hawaii
Show
$3,012
$430
$3,385
$484
$4,257
$608
$5,841
$834
Select
11 Dec 21
7 Night Hawaii Cruise
Pride of America
Norwegian Cruise Line
Honolulu
Hawaii
Show
$3,012
$430
$3,516
$502
$4,257
$608
$5,841
$834
Select
18 Dec 21
7 Night Hawaii Cruise
Pride of America
Norwegian Cruise Line
Honolulu
Hawaii
Show
$3,835
$548
$4,590
$656
$5,331
$762
$7,905
$1,129
Select
25 Dec 21
7 Night Hawaii Cruise
Pride of America
Norwegian Cruise Line
Honolulu
Hawaii
Show
$3,835
$548
$4,590
$656
$5,331
$762
$7,905
$1,129
Select
01 Jan 22
7 Night Hawaii Cruise
Pride of America
Norwegian Cruise Line
Honolulu
Hawaii
Show
$3,172
$453
$3,776
$539
$4,489
$641
$5,842
$835
Select
08 Jan 22
7 Night Hawaii Cruise
Pride of America
Norwegian Cruise Line
Honolulu
Hawaii
Show
$3,172
$453
$3,776
$539
$4,489
$641
$5,842
$835
Select
15 Jan 22
7 Night Hawaii Cruise
Pride of America
Norwegian Cruise Line
Honolulu
Hawaii
Show
$3,313
$473
$3,957
$565
$4,699
$671
$6,134
$876
Select
22 Jan 22
7 Night Hawaii Cruise
Pride of America
Norwegian Cruise Line
Honolulu
Hawaii
Show
$3,313
$473
$3,957
$565
$4,699
$671
$6,134
$876
Select
05 Feb 22
7 Night Hawaii Cruise
Pride of America
Norwegian Cruise Line
Honolulu
Hawaii
Show
$3,453
$493
$3,958
$565
$4,840
$691
$6,545
$935
Select
12 Feb 22
7 Night Hawaii Cruise
Pride of America
Norwegian Cruise Line
Honolulu
Hawaii
Show
$3,453
$493
$3,958
$565
$4,840
$691
$6,545
$935
Select
19 Feb 22
7 Night Hawaii Cruise
Pride of America
Norwegian Cruise Line
Honolulu
Hawaii
Show
$3,584
$512
$4,229
$604
$5,241
$749
$6,676
$954
Select
26 Feb 22
7 Night Hawaii Cruise
Pride of America
Norwegian Cruise Line
Honolulu
Hawaii
Show
$3,313
$473
$3,958
$565
$4,840
$691
$6,545
$935
Select
05 Mar 22
7 Night Hawaii Cruise
Pride of America
Norwegian Cruise Line
Honolulu
Hawaii
Show
$3,313
$473
$3,957
$565
$4,699
$671
$6,545
$935
Select
12 Mar 22
7 Night Hawaii Cruise
Pride of America
Norwegian Cruise Line
Honolulu
Hawaii
Show
$3,323
$475
$4,078
$583
$4,689
$670
$6,224
$889
Select
19 Mar 22
7 Night Hawaii Cruise
Pride of America
Norwegian Cruise Line
Honolulu
Hawaii
Show
$3,323
$475
$4,078
$583
$4,689
$670
$6,224
$889
Select
26 Mar 22
7 Night Hawaii Cruise
Pride of America
Norwegian Cruise Line
Honolulu
Hawaii
Show
$3,323
$475
$4,078
$583
$4,689
$670
$6,224
$889
Select
02 Apr 22
7 Night Hawaii Cruise
Pride of America
Norwegian Cruise Line
Honolulu
Hawaii
Show
$3,323
$475
$4,078
$583
$4,689
$670
$6,224
$889
Select
16 Apr 22
7 Night Hawaii Cruise
Pride of America
Norwegian Cruise Line
Honolulu
Hawaii
Show
$3,323
$475
$4,078
$583
$4,820
$689
$6,224
$889
Select
23 Apr 22
7 Night Hawaii Cruise
Pride of America
Norwegian Cruise Line
Honolulu
Hawaii
Show
$3,323
$475
$4,078
$583
$4,820
$689
$6,224
$889
Select
30 Apr 22
7 Night Hawaii Cruise
Pride of America
Norwegian Cruise Line
Honolulu
Hawaii
Show
$3,707
$530
$4,181
$597
$4,952
$707
$6,168
$881
Select
07 May 22
7 Night Hawaii Cruise
Pride of America
Norwegian Cruise Line
Honolulu
Hawaii
Show
$3,707
$530
$4,181
$597
$4,952
$707
$6,168
$881
Select
14 May 22
7 Night Hawaii Cruise
Pride of America
Norwegian Cruise Line
Honolulu
Hawaii
Show
$3,707
$530
$4,181
$597
$5,083
$726
$6,168
$881
Select
21 May 22
7 Night Hawaii Cruise
Pride of America
Norwegian Cruise Line
Honolulu
Hawaii
Show
$3,707
$530
$4,181
$597
$5,083
$726
$6,168
$881
Select
28 May 22
7 Night Hawaii Cruise
Pride of America
Norwegian Cruise Line
Honolulu
Hawaii
Show
$3,707
$530
$4,181
$597
$5,083
$726
$6,551
$936
Select
04 Jun 22
7 Night Hawaii Cruise
Pride of America
Norwegian Cruise Line
Honolulu
Hawaii
Show
$3,707
$530
$4,181
$597
$5,083
$726
$6,551
$936
Select
11 Jun 22
7 Night Hawaii Cruise
Pride of America
Norwegian Cruise Line
Honolulu
Hawaii
Show
$3,707
$530
$4,181
$597
$5,083
$726
$6,942
$992
Select
18 Jun 22
7 Night Hawaii Cruise
Pride of America
Norwegian Cruise Line
Honolulu
Hawaii
Show
$3,707
$530
$4,181
$597
$5,083
$726
$7,071
$1,010
Select
25 Jun 22
7 Night Hawaii Cruise
Pride of America
Norwegian Cruise Line
Honolulu
Hawaii
Show
$3,707
$530
$4,181
$597
$5,083
$726
$7,072
$1,010
Select
02 Jul 22
7 Night Hawaii Cruise
Pride of America
Norwegian Cruise Line
Honolulu
Hawaii
Show
$3,712
$530
$4,186
$598
$5,088
$727
$7,078
$1,011
Select
09 Jul 22
7 Night Hawaii Cruise
Pride of America
Norwegian Cruise Line
Honolulu
Hawaii
Show
$3,712
$530
$4,186
$598
$5,088
$727
$7,078
$1,011
Select
16 Jul 22
7 Night Hawaii Cruise
Pride of America
Norwegian Cruise Line
Honolulu
Hawaii
Show
$3,712
$530
$4,186
$598
$5,088
$727
$7,078
$1,011
Select
23 Jul 22
7 Night Hawaii Cruise
Pride of America
Norwegian Cruise Line
Honolulu
Hawaii
Show
$3,712
$530
$4,186
$598
$5,088
$727
$7,077
$1,011
Select
30 Jul 22
7 Night Hawaii Cruise
Pride of America
Norwegian Cruise Line
Honolulu
Hawaii
Show
$3,712
$530
$4,186
$598
$5,088
$727
$7,077
$1,011
Select
06 Aug 22
7 Night Hawaii Cruise
Pride of America
Norwegian Cruise Line
Honolulu
Hawaii
Show
$3,712
$530
$4,186
$598
$5,088
$727
$7,077
$1,011
Select
13 Aug 22
7 Night Hawaii Cruise
Pride of America
Norwegian Cruise Line
Honolulu
Hawaii
Show
$3,431
$490
$3,784
$541
$4,496
$642
$6,554
$936
Select
20 Aug 22
7 Night Hawaii Cruise
Pride of America
Norwegian Cruise Line
Honolulu
Hawaii
Show
$3,311
$473
$3,654
$522
$4,375
$625
$6,554
$936
Select
27 Aug 22
7 Night Hawaii Cruise
Pride of America
Norwegian Cruise Line
Honolulu
Hawaii
Show
$3,180
$454
$3,654
$522
$4,375
$625
$6,554
$936
Select
03 Sep 22
7 Night Hawaii Cruise
Pride of America
Norwegian Cruise Line
Honolulu
Hawaii
Show
$3,963
$566
$4,357
$622
$5,189
$741
$7,659
$1,094
Select
10 Sep 22
7 Night Hawaii Cruise
Pride of America
Norwegian Cruise Line
Honolulu
Hawaii
Show
$3,963
$566
$4,357
$622
$5,189
$741
$7,659
$1,094
Select
17 Sep 22
7 Night Hawaii Cruise
Pride of America
Norwegian Cruise Line
Honolulu
Hawaii
Show
$3,431
$490
$3,784
$541
$4,496
$642
$6,433
$919
Select
24 Sep 22
7 Night Hawaii Cruise
Pride of America
Norwegian Cruise Line
Honolulu
Hawaii
Show
$3,431
$490
$3,784
$541
$4,496
$642
$6,433
$919
Select
01 Oct 22
7 Night Hawaii Cruise
Pride of America
Norwegian Cruise Line
Honolulu
Hawaii
Show
$3,311
$473
$3,784
$541
$4,496
$642
$6,301
$900
Select
08 Oct 22
7 Night Hawaii Cruise
Pride of America
Norwegian Cruise Line
Honolulu
Hawaii
Show
$3,311
$473
$3,784
$541
$4,496
$642
$6,301
$900
Select
15 Oct 22
7 Night Hawaii Cruise
Pride of America
Norwegian Cruise Line
Honolulu
Hawaii
Show
$3,311
$473
$3,784
$541
$4,496
$642
$6,170
$881
Select
22 Oct 22
7 Night Hawaii Cruise
Pride of America
Norwegian Cruise Line
Honolulu
Hawaii
Show
$3,311
$473
$3,654
$522
$4,496
$642
$6,170
$881
Select
29 Oct 22
7 Night Hawaii Cruise
Pride of America
Norwegian Cruise Line
Honolulu
Hawaii
Show
$3,180
$454
$3,654
$522
$4,496
$642
$6,041
$863
Select
05 Nov 22
7 Night Hawaii Cruise
Pride of America
Norwegian Cruise Line
Honolulu
Hawaii
Show
$3,180
$454
$3,654
$522
$4,496
$642
$6,041
$863
Select
12 Nov 22
7 Night Hawaii Cruise
Pride of America
Norwegian Cruise Line
Honolulu
Hawaii
Show
$3,180
$454
$3,654
$522
$4,375
$625
$6,041
$863
Select
19 Nov 22
7 Night Hawaii Cruise
Pride of America
Norwegian Cruise Line
Honolulu
Hawaii
Show
$3,180
$454
$3,524
$503
$4,375
$625
$6,041
$863
Select
26 Nov 22
7 Night Hawaii Cruise
Pride of America
Norwegian Cruise Line
Honolulu
Hawaii
Show
$3,180
$454
$3,523
$503
$4,085
$584
$6,041
$863
Select
03 Dec 22
7 Night Hawaii Cruise
Pride of America
Norwegian Cruise Line
Honolulu
Hawaii
Show
$3,050
$436
$3,393
$485
$4,245
$606
$6,041
$863
Select
10 Dec 22
7 Night Hawaii Cruise
Pride of America
Norwegian Cruise Line
Honolulu
Hawaii
Show
$3,180
$454
$3,523
$503
$4,245
$606
$5,910
$844
Select
17 Dec 22
7 Night Hawaii Cruise
Pride of America
Norwegian Cruise Line
Honolulu
Hawaii
Show
$3,180
$454
$3,523
$503
$4,245
$606
$5,910
$844
Select
24 Dec 22
7 Night Hawaii Cruise
Pride of America
Norwegian Cruise Line
Honolulu
Hawaii
Show
$4,225
$604
$4,728
$675
$5,540
$791
$9,257
$1,322
Select
31 Dec 22
7 Night Hawaii Cruise
Pride of America
Norwegian Cruise Line
Honolulu
Hawaii
Show
$4,225
$604
$4,728
$675
$5,540
$791
$9,257
$1,322
Select
01 Jun 20
5 Night Hawaii Cruise
Pride of America
Norwegian Cruise Line
Honolulu
Hawaii
Show
$2,289
$458
$3,139
$628
$3,749
$750
$4,949
$990
Select
-28%
03 Jan 20
3 Night Bahamas Cruise
Norwegian Sky
Norwegian Cruise Line
Miami
Bahamas
Show
$456
$152
$471
$157
$676
$225
$1,895
$632
Select
06 Mar 20
3 Night Bahamas Cruise
Norwegian Sky
Norwegian Cruise Line
Miami
Bahamas
Show
$538
$179
$605
$202
$730
$243
$1,718
$573
Select
-23%
27 Mar 20
3 Night Bahamas Cruise
Norwegian Sky
Norwegian Cruise Line
Miami
Bahamas
Show
$644
$215
$701
$234
$826
$275
$2,207
$736
Select
-24%
03 Apr 20
3 Night Bahamas Cruise
Norwegian Sky
Norwegian Cruise Line
Miami
Bahamas
Show
$874
$291
$941
$314
$1,162
$387
$2,111
$704
Select
-26%
10 Apr 20
3 Night Bahamas Cruise
Norwegian Sky
Norwegian Cruise Line
Miami
Bahamas
Show
$885
$295
$952
$317
$1,173
$391
$2,122
$707
Select
-25%
17 Apr 20
3 Night Bahamas Cruise
Norwegian Sky
Norwegian Cruise Line
Miami
Bahamas
Show
$912
$304
$960
$320
$1,200
$400
$2,169
$723
Select
-26%
24 Apr 20
3 Night Bahamas Cruise
Norwegian Sky
Norwegian Cruise Line
Miami
Bahamas
Show
$874
$291
$941
$314
$1,220
$407
$2,169
$723
Select
-26%
06 Jan 20
4 Night Bahamas Cruise
Norwegian Sky
Norwegian Cruise Line
Miami
Bahamas
Show
$465
$116
$493
$123
$657
$164
$2,018
$505
Select
20 Jan 20
4 Night Bahamas Cruise
Norwegian Sky
Norwegian Cruise Line
Miami
Bahamas
Show
$383
$96
$424
$106
$657
$164
$1,578
$395
Select
03 Feb 20
4 Night Bahamas Cruise
Norwegian Sky
Norwegian Cruise Line
Miami
Bahamas
Show
$432
$108
$470
$118
$633
$158
$1,854
$464
Select
-21%
17 Feb 20
4 Night Bahamas Cruise
Norwegian Sky
Norwegian Cruise Line
Miami
Bahamas
Show
$489
$122
$537
$134
$710
$178
$2,066
$516
Select
-22%
02 Mar 20
4 Night Bahamas Cruise
Norwegian Sky
Norwegian Cruise Line
Miami
Bahamas
Show
$528
$132
$576
$144
$729
$182
$2,219
$555
Select
-22%
09 Mar 20
4 Night Bahamas Cruise
Norwegian Sky
Norwegian Cruise Line
Miami
Bahamas
Show
$585
$146
$662
$166
$777
$194
$2,373
$593
Select
-23%
10 Jan 20
5 Night Bahamas Cruise
Norwegian Sky
Norwegian Cruise Line
Miami
Bahamas
Show
$440
$88
$453
$91
$700
$140
$2,257
$451
Select
15 Jan 20
5 Night Bahamas Cruise
Norwegian Sky
Norwegian Cruise Line
Miami
Bahamas
Show
$477
$95
$519
$104
$821
$164
$2,624
$525
Select
24 Jan 20
5 Night Bahamas Cruise
Norwegian Sky
Norwegian Cruise Line
Miami
Bahamas
Show
$477
$95
$492
$98
$793
$159
$2,624
$525
Select
29 Jan 20
5 Night Bahamas Cruise
Norwegian Sky
Norwegian Cruise Line
Miami
Bahamas
Show
$453
$91
$522
$104
$810
$162
$3,573
$715
Select
07 Feb 20
5 Night Bahamas Cruise
Norwegian Sky
Norwegian Cruise Line
Miami
Bahamas
Show
$516
$103
$612
$122
$929
$186
$2,421
$484
Select
-23%
12 Feb 20
5 Night Bahamas Cruise
Norwegian Sky
Norwegian Cruise Line
Miami
Bahamas
Show
$554
$111
$583
$117
$929
$186
$2,729
$546
Select
-23%
21 Feb 20
5 Night Bahamas Cruise
Norwegian Sky
Norwegian Cruise Line
Miami
Bahamas
Show
$525
$105
$583
$117
$833
$167
$2,421
$484
Select
-22%
13 Mar 20
5 Night Bahamas Cruise
Norwegian Sky
Norwegian Cruise Line
Miami
Bahamas
Show
$641
$128
$679
$136
$881
$176
$2,537
$507
Select
-23%
18 Mar 20
5 Night Bahamas Cruise
Norwegian Sky
Norwegian Cruise Line
Miami
Bahamas
Show
$708
$142
$804
$161
$929
$186
$2,786
$557
Select
-23%
29 May 20
3 Night Bahamas Cruise
Norwegian Sky
Norwegian Cruise Line
Miami
Bahamas
Show
$976
$325
$1,157
$386
$1,417
$472
$2,501
$834
Select
-25%
05 Jun 20
3 Night Bahamas Cruise
Norwegian Sky
Norwegian Cruise Line
Miami
Bahamas
Show
$986
$329
$1,167
$389
$1,427
$476
$2,550
$850
Select
-24%
12 Jun 20
3 Night Bahamas Cruise
Norwegian Sky
Norwegian Cruise Line
Miami
Bahamas
Show
$1,091
$364
$1,167
$389
$1,427
$476
$2,550
$850
Select
24 Jul 20
3 Night Bahamas Cruise
Norwegian Sky
Norwegian Cruise Line
Miami
Bahamas
Show
$1,053
$351
$1,225
$408
$1,676
$559
$2,886
$962
Select
-25%
31 Jul 20
3 Night Bahamas Cruise
Norwegian Sky
Norwegian Cruise Line
Miami
Bahamas
Show
$976
$325
$1,148
$383
$1,369
$456
$2,598
$866
Select
-24%
07 Aug 20
3 Night Bahamas Cruise
Norwegian Sky
Norwegian Cruise Line
Miami
Bahamas
Show
$880
$293
$1,081
$360
$1,331
$444
$2,559
$853
Select
-24%
14 Aug 20
3 Night Bahamas Cruise
Norwegian Sky
Norwegian Cruise Line
Miami
Bahamas
Show
$919
$306
$1,091
$364
$1,331
$444
$2,348
$783
Select
-24%
21 Aug 20
3 Night Bahamas Cruise
Norwegian Sky
Norwegian Cruise Line
Miami
Bahamas
Show
$861
$287
$1,033
$344
$1,283
$428
$2,348
$783
Select
-23%
28 Aug 20
3 Night Bahamas Cruise
Norwegian Sky
Norwegian Cruise Line
Miami
Bahamas
Show
$861
$287
$1,033
$344
$1,283
$428
$2,310
$770
Select
-23%
04 Sep 20
3 Night Bahamas Cruise
Norwegian Sky
Norwegian Cruise Line
Miami
Bahamas
Show
$978
$326
$1,160
$387
$1,390
$463
$2,437
$812
Select
-24%
11 Sep 20
3 Night Bahamas Cruise
Norwegian Sky
Norwegian Cruise Line
Miami
Bahamas
Show
$863
$288
$1,064
$355
$1,390
$463
$2,485
$828
Select
-23%
18 Sep 20
3 Night Bahamas Cruise
Norwegian Sky
Norwegian Cruise Line
Miami
Bahamas
Show
$777
$259
$1,035
$345
$1,285
$428
$2,293
$764
Select
-23%
25 Sep 20
3 Night Bahamas Cruise
Norwegian Sky
Norwegian Cruise Line
Miami
Bahamas
Show
$806
$269
$1,035
$345
$1,265
$422
$2,312
$771
Select
-23%
02 Oct 20
3 Night Bahamas Cruise
Norwegian Sky
Norwegian Cruise Line
Miami
Bahamas
Show
$835
$278
$1,036
$345
$1,286
$429
$2,313
$771
Select
-23%
09 Oct 20
3 Night Bahamas Cruise
Norwegian Sky
Norwegian Cruise Line
Miami
Bahamas
Show
$835
$278
$1,036
$345
$1,286
$429
$2,351
$784
Select
-23%
30 Oct 20
3 Night Bahamas Cruise
Norwegian Sky
Norwegian Cruise Line
Miami
Bahamas
Show
$835
$278
$1,036
$345
$1,286
$429
$2,380
$793
Select
-23%
06 Nov 20
3 Night Bahamas Cruise
Norwegian Sky
Norwegian Cruise Line
Miami
Bahamas
Show
$998
$333
$1,094
$365
$1,334
$445
$2,380
$793
Select
11 Dec 20
3 Night Bahamas Cruise
Norwegian Sky
Norwegian Cruise Line
Miami
Bahamas
Show
$998
$333
$1,094
$365
$1,372
$457
$2,313
$771
Select
18 Dec 20
3 Night Bahamas Cruise
Norwegian Sky
Norwegian Cruise Line
Miami
Bahamas
Show
$1,026
$342
$1,122
$374
$1,430
$477
$2,438
$813
Select
25 Dec 20
3 Night Bahamas Cruise
Norwegian Sky
Norwegian Cruise Line
Miami
Bahamas
Show
$1,151
$384
$1,218
$406
$1,708
$569
$2,745
$915
Select
02 Jul 20
4 Night Bahamas Cruise
Norwegian Sky
Norwegian Cruise Line
Miami
Bahamas
Show
$1,140
$285
$1,526
$382
$1,958
$490
$2,784
$696
Select
-25%
16 Jul 20
4 Night Bahamas Cruise
Norwegian Sky
Norwegian Cruise Line
Miami
Bahamas
Show
$1,246
$312
$1,690
$422
$2,064
$516
$2,890
$722
Select
-25%
19 Nov 20
4 Night Bahamas Cruise
Norwegian Sky
Norwegian Cruise Line
Miami
Bahamas
Show
$1,288
$322
$1,509
$377
$1,999
$500
$3,343
$836
Select
27 Nov 20
4 Night Bahamas Cruise
Norwegian Sky
Norwegian Cruise Line
Miami
Bahamas
Show
$1,125
$281
$1,298
$325
$1,644
$411
$2,479
$620
Select
28 Dec 20
4 Night Bahamas Cruise
Norwegian Sky
Norwegian Cruise Line
Miami
Bahamas
Show
$1,615
$404
$1,807
$452
$2,421
$605
$4,447
$1,112
Select
22 Jun 20
5 Night Bahamas Cruise
Norwegian Sky
Norwegian Cruise Line
Miami
Bahamas
Show
$1,324
$265
$2,068
$414
$2,653
$531
$4,343
$869
Select
-25%
23 Mar 20
4 Night Bahamas Cruise
Norwegian Sky
Norwegian Cruise Line
Miami
Bahamas
Show
$624
$156
$681
$170
$806
$202
$2,219
$555
Select
-23%
30 Mar 20
4 Night Bahamas Cruise
Norwegian Sky
Norwegian Cruise Line
Miami
Bahamas
Show
$625
$156
$682
$171
$807
$202
$1,942
$485
Select
-23%
06 Apr 20
4 Night Bahamas Cruise
Norwegian Sky
Norwegian Cruise Line
Miami
Bahamas
Show
$923
$231
$971
$243
$1,173
$293
$2,182
$546
Select
-25%
13 Apr 20
4 Night Bahamas Cruise
Norwegian Sky
Norwegian Cruise Line
Miami
Bahamas
Show
$914
$228
$962
$240
$1,164
$291
$2,173
$543
Select
-26%
20 Apr 20
4 Night Bahamas Cruise
Norwegian Sky
Norwegian Cruise Line
Miami
Bahamas
Show
$883
$221
$941
$235
$1,239
$310
$2,508
$627
Select
-25%
27 Apr 20
4 Night Bahamas Cruise
Norwegian Sky
Norwegian Cruise Line
Miami
Bahamas
Show
$873
$218
$931
$233
$1,229
$307
$2,123
$531
Select
-25%
26 Feb 20
5 Night Bahamas Cruise
Norwegian Sky
Norwegian Cruise Line
Miami
Bahamas
Show
$506
$101
$564
$113
$785
$157
$2,210
$442
Select
-22%
11 May 20
4 Night Bahamas Cruise
Norwegian Sky
Norwegian Cruise Line
Miami
Bahamas
Show
$884
$221
$941
$235
$1,249
$312
$2,201
$550
Select
-25%
25 May 20
4 Night Bahamas Cruise
Norwegian Sky
Norwegian Cruise Line
Miami
Bahamas
Show
$928
$232
$1,190
$297
$1,535
$384
$2,246
$561
Select
-24%
01 Jun 20
4 Night Bahamas Cruise
Norwegian Sky
Norwegian Cruise Line
Miami
Bahamas
Show
$967
$242
$1,344
$336
$1,670
$418
$2,371
$593
Select
-23%
08 Jun 20
4 Night Bahamas Cruise
Norwegian Sky
Norwegian Cruise Line
Miami
Bahamas
Show
$823
$206
$1,344
$336
$1,670
$418
$2,285
$571
Select
-22%
20 Jul 20
4 Night Bahamas Cruise
Norwegian Sky
Norwegian Cruise Line
Miami
Bahamas
Show
$1,035
$259
$1,411
$353
$1,738
$434
$2,659
$665
Select
-24%
27 Jul 20
4 Night Bahamas Cruise
Norwegian Sky
Norwegian Cruise Line
Miami
Bahamas
Show
$1,053
$263
$1,429
$357
$1,756
$439
$2,370
$593
Select
-24%
10 Aug 20
4 Night Bahamas Cruise
Norwegian Sky
Norwegian Cruise Line
Miami
Bahamas
Show
$1,025
$256
$1,391
$348
$1,727
$432
$2,649
$662
Select
-24%
17 Aug 20
4 Night Bahamas Cruise
Norwegian Sky
Norwegian Cruise Line
Miami
Bahamas
Show
$896
$224
$1,263
$316
$1,599
$400
$2,213
$553
Select
-23%
24 Aug 20
4 Night Bahamas Cruise
Norwegian Sky
Norwegian Cruise Line
Miami
Bahamas
Show
$871
$218
$1,238
$310
$1,574
$394
$2,189
$547
Select
-22%
31 Aug 20
4 Night Bahamas Cruise
Norwegian Sky
Norwegian Cruise Line
Miami
Bahamas
Show
$796
$199
$1,163
$291
$1,499
$375
$2,113
$528
Select
-22%
07 Sep 20
4 Night Bahamas Cruise
Norwegian Sky
Norwegian Cruise Line
Miami
Bahamas
Show
$912
$228
$1,173
$293
$1,519
$380
$2,229
$557
Select
-23%
14 Sep 20
4 Night Bahamas Cruise
Norwegian Sky
Norwegian Cruise Line
Miami
Bahamas
Show
$797
$199
$1,164
$291
$1,432
$358
$2,047
$512
Select
-22%
21 Sep 20
4 Night Bahamas Cruise
Norwegian Sky
Norwegian Cruise Line
Miami
Bahamas
Show
$730
$182
$1,106
$277
$1,432
$358
$2,047
$512
Select
-21%
28 Sep 20
4 Night Bahamas Cruise
Norwegian Sky
Norwegian Cruise Line
Miami
Bahamas
Show
$730
$182
$1,106
$277
$1,432
$358
$2,047
$512
Select
-21%
05 Oct 20
4 Night Bahamas Cruise
Norwegian Sky
Norwegian Cruise Line
Miami
Bahamas
Show
$768
$192
$1,135
$284
$1,471
$368
$2,085
$521
Select
-22%
12 Oct 20
4 Night Bahamas Cruise
Norwegian Sky
Norwegian Cruise Line
Miami
Bahamas
Show
$768
$192
$1,135
$284
$1,471
$368
$2,085
$521
Select
-22%
16 Oct 20
4 Night Bahamas Cruise
Norwegian Sky
Norwegian Cruise Line
Miami
Bahamas
Show
$797
$199
$1,164
$291
$1,500
$375
$2,114
$529
Select
-22%
02 Nov 20
4 Night Bahamas Cruise
Norwegian Sky
Norwegian Cruise Line
Miami
Bahamas
Show
$916
$229
$1,137
$284
$1,473
$368
$2,087
$522
Select
23 Nov 20
4 Night Bahamas Cruise
Norwegian Sky
Norwegian Cruise Line
Miami
Bahamas
Show
$1,039
$260
$1,154
$289
$1,500
$375
$2,210
$553
Select
14 Dec 20
4 Night Bahamas Cruise
Norwegian Sky
Norwegian Cruise Line
Miami
Bahamas
Show
$914
$229
$1,135
$284
$1,471
$368
$2,392
$598
Select
21 Dec 20
4 Night Bahamas Cruise
Norwegian Sky
Norwegian Cruise Line
Miami
Bahamas
Show
$1,242
$311
$1,540
$385
$1,885
$471
$2,836
$709
Select
01 May 20
5 Night Bahamas Cruise
Norwegian Sky
Norwegian Cruise Line
Miami
Bahamas
Show
$1,116
$223
$1,173
$235
$1,480
$296
$2,455
$491
Select
-26%
06 May 20
5 Night Bahamas Cruise
Norwegian Sky
Norwegian Cruise Line
Miami
Bahamas
Show
$1,173
$235
$1,231
$246
$1,538
$308
$2,512
$502
Select
-26%
15 May 20
5 Night Bahamas Cruise
Norwegian Sky
Norwegian Cruise Line
Miami
Bahamas
Show
$1,116
$223
$1,173
$235
$1,480
$296
$2,455
$491
Select
-26%
20 May 20
5 Night Bahamas Cruise
Norwegian Sky
Norwegian Cruise Line
Miami
Bahamas
Show
$1,298
$260
$1,581
$316
$1,927
$385
$2,637
$527
Select
-25%
27 Jun 20
5 Night Bahamas Cruise
Norwegian Sky
Norwegian Cruise Line
Miami
Bahamas
Show
$1,314
$263
$1,703
$341
$2,039
$408
$2,653
$531
Select
-25%
06 Jul 20
5 Night Bahamas Cruise
Norwegian Sky
Norwegian Cruise Line
Miami
Bahamas
Show
$1,314
$263
$1,703
$341
$2,039
$408
$2,653
$531
Select
-25%
11 Jul 20
5 Night Bahamas Cruise
Norwegian Sky
Norwegian Cruise Line
Miami
Bahamas
Show
$1,314
$263
$1,703
$341
$2,039
$408
$2,653
$531
Select
-25%
20 Oct 20
5 Night Bahamas Cruise
Norwegian Sky
Norwegian Cruise Line
Miami
Bahamas
Show
$944
$189
$1,342
$268
$1,668
$334
$2,283
$457
Select
-23%
25 Oct 20
5 Night Bahamas Cruise
Norwegian Sky
Norwegian Cruise Line
Miami
Bahamas
Show
$918
$184
$1,316
$263
$1,710
$342
$2,324
$465
Select
-23%
09 Nov 20
5 Night Bahamas Cruise
Norwegian Sky
Norwegian Cruise Line
Miami
Bahamas
Show
$1,095
$219
$1,316
$263
$1,642
$328
$2,257
$451
Select
14 Nov 20
5 Night Bahamas Cruise
Norwegian Sky
Norwegian Cruise Line
Miami
Bahamas
Show
$1,146
$229
$1,367
$273
$1,693
$339
$2,308
$462
Select
06 Dec 20
5 Night Bahamas Cruise
Norwegian Sky
Norwegian Cruise Line
Miami
Bahamas
Show
$1,021
$204
$1,242
$248
$1,578
$316
$2,193
$439
Select
01 Dec 20
5 Night Bahamas Cruise
Norwegian Sky
Norwegian Cruise Line
Miami
Bahamas
Show
$995
$199
$1,216
$243
$1,552
$310
$2,589
$518
Select
20 Jun 20
2 Night Bahamas Cruise
Norwegian Sky
Norwegian Cruise Line
Miami
Bahamas
Show
$680
$340
$747
$373
$949
$474
$1,621
$810
Select
-22%
15 Apr 20
16 Night Far East Cruise
Norwegian Spirit
Norwegian Cruise Line
Singapore
Far East
Show
$2,862
$179
Select
-27%
06 Jul 20
9 Night Far East Cruise
Norwegian Spirit
Norwegian Cruise Line
Yokohama
Far East
Show
$1,957
$217
$2,952
$328
$3,662
$407
$8,971
$997
Select
-27%
05 Nov 20
9 Night Far East Cruise
Norwegian Spirit
Norwegian Cruise Line
Tokyo
Far East
Show
$1,984
$220
$2,567
$285
$3,220
$358
$7,559
$840
Select
-28%
14 Nov 20
9 Night Far East Cruise
Norwegian Spirit
Norwegian Cruise Line
Tokyo
Far East
Show
$1,944
$216
$2,526
$281
$3,179
$353
$7,451
$828
Select
-27%
11 Oct 20
12 Night Far East Cruise
Norwegian Spirit
Norwegian Cruise Line
Hong Kong
Far East
Show
$1,959
$163
$3,059
$255
$4,096
$341
$9,021
$752
Select
-27%
23 Jun 20
13 Night Far East Cruise
Norwegian Spirit
Norwegian Cruise Line
Hong Kong
Far East
Show
$1,758
$135
$2,774
$213
$3,946
$304
$10,128
$779
Select
-26%
15 Jul 20
13 Night Far East Cruise
Norwegian Spirit
Norwegian Cruise Line
Yokohama
Far East
Show
$2,336
$180
$3,286
$253
$4,457
$343
$9,862
$759
Select
-27%
28 Jul 20
14 Night Far East Cruise
Norwegian Spirit
Norwegian Cruise Line
Yokohama
Far East
Show
$2,394
$171
$3,499
$250
$4,661
$333
$10,527
$752
Select
-27%
11 Aug 20
14 Night Far East Cruise
Norwegian Spirit
Norwegian Cruise Line
Tokyo
Far East
Show
$2,359
$168
$3,464
$247
$4,568
$326
$10,684
$763
Select
-27%
23 Nov 20
14 Night Far East Cruise
Norwegian Spirit
Norwegian Cruise Line
Tokyo
Far East
Show
$1,897
$135
$2,859
$204
$4,155
$297
$9,204
$657
Select
-26%
07 Dec 20
14 Night Far East Cruise
Norwegian Spirit
Norwegian Cruise Line
Tokyo
Far East
Show
$2,455
$175
$2,906
$208
$4,202
$300
$9,251
$661
Select
09 May 20
15 Night Far East Cruise
Norwegian Spirit
Norwegian Cruise Line
Yokohama
Far East
Show
$1,748
$117
$2,132
$142
$3,361
$224
$9,836
$656
Select
-28%
24 May 20
15 Night Far East Cruise
Norwegian Spirit
Norwegian Cruise Line
Hong Kong
Far East
Show
$1,668
$111
$2,254
$150
$3,290
$219
$11,186
$746
Select
-27%
08 Jun 20
15 Night Far East Cruise
Norwegian Spirit
Norwegian Cruise Line
Yokohama
Far East
Show
$1,662
$111
$2,982
$199
$4,086
$272
$11,046
$736
Select
-25%
10 Sep 20
15 Night Far East Cruise
Norwegian Spirit
Norwegian Cruise Line
Yokohama
Far East
Show
$1,992
$133
$3,178
$212
$4,474
$298
$10,148
$677
Select
-26%
25 Aug 20
16 Night Far East Cruise
Norwegian Spirit
Norwegian Cruise Line
Tokyo
Far East
Show
$1,784
$111
$2,761
$173
$3,673
$230
$8,089
$506
Select
-24%
01 May 20
8 Night Far East Cruise
Norwegian Spirit
Norwegian Cruise Line
Yokohama
Far East
Show
$2,489
$311
$2,892
$362
$4,154
$519
$8,694
$1,087
Select
-29%
11 Feb 20
20 Night Europe Cruise
Norwegian Spirit
Norwegian Cruise Line
Civitavecchia (Rome)
Europe
Show
$1,992
$100
$2,069
$103
$3,048
$152
$12,782
$639
Select
-25%
21 Dec 20
14 Night Far East Cruise
Norwegian Spirit
Norwegian Cruise Line
Hong Kong
Far East
Show
$2,985
$213
$3,763
$269
$5,318
$380
$9,139
$653
Select
04 Jan 21
11 Night Far East Cruise
Norwegian Spirit
Norwegian Cruise Line
Singapore
Far East
Show
$1,782
$162
$2,300
$209
$3,471
$316
$6,063
$551
Select
15 Jan 21
15 Night Far East Cruise
Norwegian Spirit
Norwegian Cruise Line
Singapore
Far East
Show
$2,857
$190
$3,634
$242
$5,324
$355
$9,471
$631
Select
30 Jan 21
12 Night Far East Cruise
Norwegian Spirit
Norwegian Cruise Line
Singapore
Far East
Show
$2,113
$176
$2,823
$235
$4,119
$343
$7,422
$618
Select
16 Feb 21
12 Night Far East Cruise
Norwegian Spirit
Norwegian Cruise Line
Hong Kong
Far East
Show
$2,137
$178
$2,751
$229
$4,172
$348
$7,417
$618
Select
28 Feb 21
12 Night Far East Cruise
Norwegian Spirit
Norwegian Cruise Line
Singapore
Far East
Show
$2,136
$178
$2,875
$240
$4,171
$348
$7,541
$628
Select
11 Feb 21
5 Night Far East Cruise
Norwegian Spirit
Norwegian Cruise Line
Hong Kong
Far East
Show
$1,249
$250
$1,585
$317
$2,094
$419
$4,571
$914
Select
12 Mar 21
15 Night Far East Cruise
Norwegian Spirit
Norwegian Cruise Line
Hong Kong
Far East
Show
$2,801
$187
$3,713
$248
$5,230
$349
$9,809
$654
Select
25 Sep 20
5 Night Far East Cruise
Norwegian Spirit
Norwegian Cruise Line
Hong Kong
Far East
Show
$1,112
$222
$1,606
$321
$2,000
$400
$4,784
$957
Select
-26%
30 Sep 20
5 Night Far East Cruise
Norwegian Spirit
Norwegian Cruise Line
Hong Kong
Far East
Show
$1,112
$222
$1,606
$321
$2,000
$400
$4,784
$957
Select
-26%
05 Oct 20
6 Night Far East Cruise
Norwegian Spirit
Norwegian Cruise Line
Hong Kong
Far East
Show
$1,258
$210
$1,909
$318
$2,428
$405
$5,711
$952
Select
-26%
13 Jan 20
10 Night Australia And New Zealand Cruise
Norwegian Jewel
Norwegian Cruise Line
Auckland
Australia
Show
$819
$82
$956
$96
$1,368
$137
$1,848
$185
Select
04 Feb 20
10 Night Australia And New Zealand Cruise
Norwegian Jewel
Norwegian Cruise Line
Auckland
Australia
Show
$1,259
$126
$1,560
$156
$2,836
$284
$2,932
$293
Select
11 May 20
7 Night Alaska Cruise
Norwegian Jewel
Norwegian Cruise Line
Vancouver
Alaska
Show
$1,331
$190
$1,600
$229
$2,685
$384
$2,887
$412
Select
-27%
18 May 20
7 Night Alaska Cruise
Norwegian Jewel
Norwegian Cruise Line
Seward
Alaska
Show
$1,276
$182
$1,612
$230
$2,966
$424
$3,100
$443
Select
-27%
25 May 20
7 Night Alaska Cruise
Norwegian Jewel
Norwegian Cruise Line
Vancouver
Alaska
Show
$1,331
$190
$1,667
$238
$2,954
$422
$3,088
$441
Select
-28%
01 Jun 20
7 Night Alaska Cruise
Norwegian Jewel
Norwegian Cruise Line
Seward
Alaska
Show
$1,238
$177
$2,228
$318
$3,264
$466
$3,456
$494
Select
-23%
08 Jun 20
7 Night Alaska Cruise
Norwegian Jewel
Norwegian Cruise Line
Vancouver
Alaska
Show
$1,399
$200
$2,436
$348
$3,656
$522
$4,059
$580
Select
-24%
15 Jun 20
7 Night Alaska Cruise
Norwegian Jewel
Norwegian Cruise Line
Seward
Alaska
Show
$1,343
$192
$2,247
$321
$3,869
$553
$4,474
$639
Select
-24%
22 Jun 20
7 Night Alaska Cruise
Norwegian Jewel
Norwegian Cruise Line
Vancouver
Alaska
Show
$1,331
$190
$2,235
$319
$3,665
$524
$4,126
$589
Select
-24%
29 Jun 20
7 Night Alaska Cruise
Norwegian Jewel
Norwegian Cruise Line
Seward
Alaska
Show
$1,343
$192
$2,314
$331
$4,004
$572
$4,407
$630
Select
-24%
06 Jul 20
7 Night Alaska Cruise
Norwegian Jewel
Norwegian Cruise Line
Vancouver
Alaska
Show
$1,331
$190
$2,235
$319
$3,723
$532
$4,193
$599
Select
-24%
13 Jul 20
7 Night Alaska Cruise
Norwegian Jewel
Norwegian Cruise Line
Seward
Alaska
Show
$1,343
$192
$2,448
$350
$4,205
$601
$4,407
$630
Select
-24%
20 Jul 20
7 Night Alaska Cruise
Norwegian Jewel
Norwegian Cruise Line
Vancouver
Alaska
Show
$1,331
$190
$2,235
$319
$3,857
$551
$4,328
$618
Select
-24%
27 Jul 20
7 Night Alaska Cruise
Norwegian Jewel
Norwegian Cruise Line
Seward
Alaska
Show
$1,343
$192
$2,314
$331
$4,071
$582
$4,340
$620
Select
-24%
03 Aug 20
7 Night Alaska Cruise
Norwegian Jewel
Norwegian Cruise Line
Vancouver
Alaska
Show
$1,293
$185
$2,091
$299
$3,521
$503
$3,905
$558
Select
-24%
10 Aug 20
7 Night Alaska Cruise
Norwegian Jewel
Norwegian Cruise Line
Seward
Alaska
Show
$1,238
$177
$2,103
$300
$3,600
$514
$3,917
$560
Select
-23%
17 Aug 20
7 Night Alaska Cruise
Norwegian Jewel
Norwegian Cruise Line
Vancouver
Alaska
Show
$1,293
$185
$2,091
$299
$3,329
$476
$3,713
$530
Select
-24%
24 Aug 20
7 Night Alaska Cruise
Norwegian Jewel
Norwegian Cruise Line
Seward
Alaska
Show
$1,343
$192
$2,247
$321
$3,668
$524
$3,869
$553
Select
-24%
31 Aug 20
7 Night Alaska Cruise
Norwegian Jewel
Norwegian Cruise Line
Vancouver
Alaska
Show
$1,226
$175
$1,966
$281
$3,128
$447
$3,521
$503
Select
-23%
07 Sep 20
7 Night Alaska Cruise
Norwegian Jewel
Norwegian Cruise Line
Seward
Alaska
Show
$1,363
$195
$2,381
$340
$3,668
$524
$4,071
$582
Select
-24%
22 Nov 20
14 Night Australia And New Zealand Cruise
Norwegian Jewel
Norwegian Cruise Line
Sydney
Australia
Show
$2,263
$162
$3,311
$237
$4,290
$306
$4,722
$337
Select
-25%
06 Dec 20
14 Night Australia And New Zealand Cruise
Norwegian Jewel
Norwegian Cruise Line
Sydney
Australia
Show
$2,730
$195
$3,412
$244
$4,266
$305
$4,756
$340
Select
20 Dec 20
14 Night Australia And New Zealand Cruise
Norwegian Jewel
Norwegian Cruise Line
Sydney
Australia
Show
$3,006
$215
$3,659
$261
$5,195
$371
$5,502
$393
Select
03 Jan 21
10 Night Australia And New Zealand Cruise
Norwegian Jewel
Norwegian Cruise Line
Auckland
Australia
Show
$1,773
$177
$2,205
$220
$3,184
$318
$3,558
$356
Select
24 Jan 21
10 Night Australia And New Zealand Cruise
Norwegian Jewel
Norwegian Cruise Line
Auckland
Australia
Show
$1,940
$194
$2,372
$237
$3,351
$335
$3,658
$366
Select
13 Jan 21
11 Night Australia And New Zealand Cruise
Norwegian Jewel
Norwegian Cruise Line
Port Kembla
Australia
Show
$2,253
$205
$2,935
$267
$3,607
$328
$4,010
$365
Select
03 Feb 21
12 Night Australia And New Zealand Cruise
Norwegian Jewel
Norwegian Cruise Line
Sydney
Australia
Show
$2,751
$229
$3,355
$280
$4,575
$381
$4,911
$409
Select
15 Feb 21
12 Night Australia And New Zealand Cruise
Norwegian Jewel
Norwegian Cruise Line
Auckland
Australia
Show
$2,716
$226
$3,320
$277
$4,540
$378
$4,876
$406
Select
10 May 21
7 Night Alaska Cruise
Norwegian Jewel
Norwegian Cruise Line
Vancouver
Alaska
Show
$1,519
$217
$1,836
$262
$2,940
$420
$3,132
$447
Select
17 May 21
7 Night Alaska Cruise
Norwegian Jewel
Norwegian Cruise Line
Seward
Alaska
Show
$1,526
$218
$1,910
$273
$3,014
$431
$3,273
$468
Select
24 May 21
7 Night Alaska Cruise
Norwegian Jewel
Norwegian Cruise Line
Vancouver
Alaska
Show
$1,519
$217
$1,903
$272
$3,007
$430
$3,333
$476
Select
31 May 21
7 Night Alaska Cruise
Norwegian Jewel
Norwegian Cruise Line
Seward
Alaska
Show
$1,583
$226
$1,977
$282
$3,081
$440
$3,398
$485
Select
07 Jun 21
7 Night Alaska Cruise
Norwegian Jewel
Norwegian Cruise Line
Vancouver
Alaska
Show
$1,577
$225
$1,970
$281
$3,333
$476
$3,717
$531
Select
14 Jun 21
7 Night Alaska Cruise
Norwegian Jewel
Norwegian Cruise Line
Seward
Alaska
Show
$1,651
$236
$2,044
$292
$3,398
$485
$3,791
$542
Select
21 Jun 21
7 Night Alaska Cruise
Norwegian Jewel
Norwegian Cruise Line
Vancouver
Alaska
Show
$1,711
$244
$2,095
$299
$3,458
$494
$3,852
$550
Select
28 Jun 21
7 Night Alaska Cruise
Norwegian Jewel
Norwegian Cruise Line
Seward
Alaska
Show
$1,718
$245
$2,102
$300
$3,465
$495
$3,859
$551
Select
05 Jul 21
7 Night Alaska Cruise
Norwegian Jewel
Norwegian Cruise Line
Vancouver
Alaska
Show
$1,778
$254
$2,162
$309
$3,458
$494
$3,852
$550
Select
12 Jul 21
7 Night Alaska Cruise
Norwegian Jewel
Norwegian Cruise Line
Seward
Alaska
Show
$1,843
$263
$2,236
$319
$3,532
$505
$3,859
$551
Select
19 Jul 21
7 Night Alaska Cruise
Norwegian Jewel
Norwegian Cruise Line
Vancouver
Alaska
Show
$1,778
$254
$2,229
$318
$3,525
$504
$3,852
$550
Select
26 Jul 21
7 Night Alaska Cruise
Norwegian Jewel
Norwegian Cruise Line
Seward
Alaska
Show
$1,785
$255
$2,236
$319
$3,532
$505
$3,859
$551
Select
02 Aug 21
7 Night Alaska Cruise
Norwegian Jewel
Norwegian Cruise Line
Vancouver
Alaska
Show
$1,711
$244
$2,162
$309
$3,458
$494
$3,717
$531
Select
09 Aug 21
7 Night Alaska Cruise
Norwegian Jewel
Norwegian Cruise Line
Seward
Alaska
Show
$1,718
$245
$2,169
$310
$3,465
$495
$3,724
$532
Select
16 Aug 21
7 Night Alaska Cruise
Norwegian Jewel
Norwegian Cruise Line
Vancouver
Alaska
Show
$1,644
$235
$2,037
$291
$3,333
$476
$3,593
$513
Select
23 Aug 21
7 Night Alaska Cruise
Norwegian Jewel
Norwegian Cruise Line
Seward
Alaska
Show
$1,583
$226
$2,044
$292
$3,273
$468
$3,465
$495
Select
30 Aug 21
7 Night Alaska Cruise
Norwegian Jewel
Norwegian Cruise Line
Vancouver
Alaska
Show
$1,577
$225
$1,970
$281
$3,199
$457
$3,458
$494
Select
06 Sep 21
7 Night Alaska Cruise
Norwegian Jewel
Norwegian Cruise Line
Seward
Alaska
Show
$1,526
$218
$1,977
$282
$3,206
$458
$3,465
$495
Select
13 Sep 21
7 Night Alaska Cruise
Norwegian Jewel
Norwegian Cruise Line
Vancouver
Alaska
Show
$1,519
$217
$1,903
$272
$3,132
$447
$3,391
$484
Select
20 Sep 21
7 Night Alaska Cruise
Norwegian Jewel
Norwegian Cruise Line
Seward
Alaska
Show
$1,526
$218
$1,843
$263
$3,139
$448
$3,340
$477
Select
14 Feb 20
14 Night Australia And New Zealand Cruise
Norwegian Jewel
Norwegian Cruise Line
Sydney
Australia
Show
$1,554
$111
$1,746
$125
$2,274
$162
$2,706
$193
Select
-26%
28 Feb 20
21 Night Australia And South Pacific Cruise
Norwegian Jewel
Norwegian Cruise Line
Sydney
Australia
Show
$1,709
$81
$1,891
$90
$2,813
$134
$3,591
$171
Select
-28%
20 Mar 20
14 Night Hawaii Cruise
Norwegian Jewel
Norwegian Cruise Line
Papeete
Hawaii
Show
$1,411
$101
$1,670
$119
$2,659
$190
$2,899
$207
Select
-28%
03 Apr 20
14 Night Hawaii Cruise
Norwegian Jewel
Norwegian Cruise Line
Honolulu
Hawaii
Show
$1,446
$103
$1,657
$118
$2,550
$182
$3,088
$221
Select
-28%
17 Apr 20
13 Night Hawaii Cruise
Norwegian Jewel
Norwegian Cruise Line
Papeete
Hawaii
Show
$1,349
$104
$1,551
$119
$2,607
$201
$3,039
$234
Select
-28%
30 Apr 20
11 Night Hawaii Cruise
Norwegian Jewel
Norwegian Cruise Line
Honolulu
Hawaii
Show
$1,301
$118
$1,877
$171
$3,029
$275
$3,298
$300
Select
-28%
14 Sep 20
11 Night Hawaii Cruise
Norwegian Jewel
Norwegian Cruise Line
Vancouver
Hawaii
Show
$1,605
$146
$2,693
$245
$3,662
$333
$4,018
$365
Select
-26%
25 Sep 20
14 Night Hawaii Cruise
Norwegian Jewel
Norwegian Cruise Line
Honolulu
Hawaii
Show
$2,071
$148
$3,235
$231
$4,406
$315
$4,953
$354
Select
-27%
09 Oct 20
14 Night Hawaii Cruise
Norwegian Jewel
Norwegian Cruise Line
Papeete
Hawaii
Show
$2,123
$152
$3,296
$235
$4,457
$318
$5,014
$358
Select
-27%
23 Oct 20
14 Night Hawaii Cruise
Norwegian Jewel
Norwegian Cruise Line
Honolulu
Hawaii
Show
$2,185
$156
$3,358
$240
$4,530
$324
$5,144
$367
Select
-27%
06 Nov 20
16 Night Australia And South Pacific Cruise
Norwegian Jewel
Norwegian Cruise Line
Papeete
Australia
Show
$2,320
$145
$3,595
$225
$5,064
$316
$5,803
$363
Select
-28%
27 Feb 21
19 Night Australia And South Pacific Cruise
Norwegian Jewel
Norwegian Cruise Line
Sydney
Australia
Show
$3,743
$197
$4,473
$235
$6,201
$326
$6,873
$362
Select
18 Mar 21
14 Night Hawaii Cruise
Norwegian Jewel
Norwegian Cruise Line
Papeete
Hawaii
Show
$3,020
$216
$3,759
$269
$4,921
$352
$5,420
$387
Select
01 Apr 21
14 Night Hawaii Cruise
Norwegian Jewel
Norwegian Cruise Line
Honolulu
Hawaii
Show
$3,018
$216
$3,757
$268
$4,919
$351
$5,418
$387
Select
15 Apr 21
14 Night Hawaii Cruise
Norwegian Jewel
Norwegian Cruise Line
Papeete
Hawaii
Show
$3,017
$216
$3,756
$268
$4,918
$351
$5,532
$395
Select
29 Apr 21
11 Night Hawaii Cruise
Norwegian Jewel
Norwegian Cruise Line
Honolulu
Hawaii
Show
$2,328
$212
$2,817
$256
$3,432
$312
$4,046
$368
Select
23 May 20
7 Night Canada / New England Cruise
Norwegian Pearl
Norwegian Cruise Line
New York
Canada / New England
Show
$1,213
$173
$1,386
$198
$1,962
$280
$2,317
$331
Select
-27%
30 May 20
7 Night Canada / New England Cruise
Norwegian Pearl
Norwegian Cruise Line
New York
Canada / New England
Show
$1,213
$173
$1,232
$176
$1,981
$283
$2,173
$310
Select
-27%
06 Jun 20
7 Night Canada / New England Cruise
Norwegian Pearl
Norwegian Cruise Line
New York
Canada / New England
Show
$1,405
$201
$2,039
$291
$2,663
$380
$3,095
$442
Select
-25%
13 Jun 20
7 Night Canada / New England Cruise
Norwegian Pearl
Norwegian Cruise Line
New York
Canada / New England
Show
$1,472
$210
$1,953
$279
$2,731
$390
$3,316
$474
Select
-25%
20 Jun 20
7 Night Bahamas Cruise
Norwegian Pearl
Norwegian Cruise Line
New York
Bahamas
Show
$1,466
$209
$2,071
$296
$2,763
$395
$2,955
$422
Select
-25%
27 Jun 20
7 Night Bahamas Cruise
Norwegian Pearl
Norwegian Cruise Line
New York
Bahamas
Show
$1,379
$197
$1,985
$284
$2,465
$352
$2,628
$375
Select
-25%
04 Jul 20
7 Night Bahamas Cruise
Norwegian Pearl
Norwegian Cruise Line
New York
Bahamas
Show
$1,341
$192
$1,812
$259
$2,331
$333
$2,628
$375
Select
-24%
11 Jul 20
7 Night Bahamas Cruise
Norwegian Pearl
Norwegian Cruise Line
New York
Bahamas
Show
$1,409
$201
$1,812
$259
$2,571
$367
$2,657
$380
Select
-25%
18 Jul 20
7 Night Bahamas Cruise
Norwegian Pearl
Norwegian Cruise Line
New York
Bahamas
Show
$1,341
$192
$1,793
$256
$2,273
$325
$2,513
$359
Select
-24%
25 Jul 20
7 Night Bahamas Cruise
Norwegian Pearl
Norwegian Cruise Line
New York
Bahamas
Show
$1,398
$200
$1,755
$251
$2,100
$300
$2,398
$343
Select
-25%
01 Aug 20
7 Night Bahamas Cruise
Norwegian Pearl
Norwegian Cruise Line
New York
Bahamas
Show
$1,312
$187
$1,793
$256
$2,369
$338
$2,465
$352
Select
-24%
08 Aug 20
7 Night Bahamas Cruise
Norwegian Pearl
Norwegian Cruise Line
New York
Bahamas
Show
$1,274
$182
$1,947
$278
$2,331
$333
$2,465
$352
Select
-24%
15 Aug 20
7 Night Bahamas Cruise
Norwegian Pearl
Norwegian Cruise Line
New York
Bahamas
Show
$1,275
$182
$1,937
$277
$2,436
$348
$2,465
$352
Select
-24%
22 Aug 20
7 Night Bahamas Cruise
Norwegian Pearl
Norwegian Cruise Line
New York
Bahamas
Show
$1,178
$168
$1,793
$256
$2,235
$319
$2,331
$333
Select
-24%
29 Aug 20
11 Night Canada / New England Cruise
Norwegian Pearl
Norwegian Cruise Line
New York
Canada / New England
Show
$1,443
$131
$2,656
$241
$3,798
$345
$4,211
$383
Select
-23%
09 Sep 20
10 Night Canada / New England Cruise
Norwegian Pearl
Norwegian Cruise Line
Quebec City
Canada / New England
Show
$1,338
$134
$2,145
$214
$3,373
$337
$3,585
$358
Select
-22%
19 Sep 20
11 Night Canada / New England Cruise
Norwegian Pearl
Norwegian Cruise Line
New York
Canada / New England
Show
$1,500
$136
$2,972
$270
$4,191
$381
$4,710
$428
Select
-23%
30 Sep 20
10 Night Canada / New England Cruise
Norwegian Pearl
Norwegian Cruise Line
Quebec City
Canada / New England
Show
$1,513
$151
$2,780
$278
$4,133
$413
$4,479
$448
Select
-23%
04 Nov 20
11 Night Panama Canal Cruise
Norwegian Pearl
Norwegian Cruise Line
Miami
Panama Canal
Show
$2,116
$192
$2,973
$270
$4,259
$387
$4,442
$404
Select
-23%
30 Nov 20
11 Night Panama Canal Cruise
Norwegian Pearl
Norwegian Cruise Line
Miami
Panama Canal
Show
$2,327
$212
$3,309
$301
$4,595
$418
$4,730
$430
Select
-23%
15 Nov 20
5 Night Caribbean - Eastern Cruise
Norwegian Pearl
Norwegian Cruise Line
Miami
Caribbean - Eastern
Show
$1,009
$202
$1,436
$287
$1,638
$328
$1,830
$366
Select
-24%
20 Nov 20
5 Night Caribbean - Western Cruise
Norwegian Pearl
Norwegian Cruise Line
Miami
Caribbean - Western
Show
$1,051
$210
$1,421
$284
$1,623
$325
$1,815
$363
Select
-25%
25 Nov 20
5 Night Caribbean - Western Cruise
Norwegian Pearl
Norwegian Cruise Line
Miami
Caribbean - Western
Show
$1,051
$210
$1,421
$284
$1,623
$325
$1,882
$376
Select
-25%
11 Dec 20
5 Night Caribbean - Western Cruise
Norwegian Pearl
Norwegian Cruise Line
Miami
Caribbean - Western
Show
$1,104
$221
$1,421
$284
$1,623
$325
$1,815
$363
Select
16 Dec 20
5 Night Caribbean - Western Cruise
Norwegian Pearl
Norwegian Cruise Line
Miami
Caribbean - Western
Show
$1,104
$221
$1,421
$284
$1,623
$325
$1,815
$363
Select
04 Jan 21
4 Night Bahamas Cruise
Norwegian Pearl
Norwegian Cruise Line
Miami
Bahamas
Show
$834
$208
$1,035
$259
$1,285
$321
$1,419
$355
Select
21 Dec 20
14 Night Caribbean Cruise
Norwegian Pearl
Norwegian Cruise Line
Miami
Caribbean
Show
$3,275
$234
$4,187
$299
$5,512
$394
$6,779
$484
Select
08 Apr 20
11 Night Panama Canal Cruise
Norwegian Pearl
Norwegian Cruise Line
Miami
Panama Canal
Show
$1,684
$153
$2,145
$195
$2,990
$272
$3,452
$314
Select
-26%
19 Apr 20
11 Night Panama Canal Cruise
Norwegian Pearl
Norwegian Cruise Line
Miami
Panama Canal
Show
$1,585
$144
$1,969
$179
$2,747
$250
$3,140
$285
Select
-25%
30 Apr 20
11 Night Panama Canal Cruise
Norwegian Pearl
Norwegian Cruise Line
Miami
Panama Canal
Show
$1,509
$137
$1,922
$175
$2,709
$246
$3,074
$279
Select
-25%
08 Jan 20
4 Night Bahamas Cruise
Norwegian Pearl
Norwegian Cruise Line
Miami
Bahamas
Show
$523
$131
$523
$131
$688
$172
$852
$213
Select
17 Jan 20
3 Night Bahamas Cruise
Norwegian Pearl
Norwegian Cruise Line
Miami
Bahamas
Show
$559
$186
$696
$232
$696
$232
$806
$269
Select
27 Feb 20
3 Night Bahamas Cruise
Norwegian Pearl
Norwegian Cruise Line
Miami
Bahamas
Show
$565
$188
$594
$198
$786
$262
$1,591
$530
Select
-22%
11 May 20
12 Night Caribbean Cruise
Norwegian Pearl
Norwegian Cruise Line
Miami
Caribbean
Show
$1,621
$135
$2,417
$201
$3,406
$284
$3,569
$297
Select
-28%
03 Jan 20
5 Night Caribbean - Western Cruise
Norwegian Pearl
Norwegian Cruise Line
Miami
Caribbean - Western
Show
$692
$138
$856
$171
Select
12 Jan 20
5 Night Caribbean - Western Cruise
Norwegian Pearl
Norwegian Cruise Line
Miami
Caribbean - Western
Show
$513
$103
$651
$130
$815
$163
$925
$185
Select
22 Feb 20
5 Night Caribbean - Western Cruise
Norwegian Pearl
Norwegian Cruise Line
Miami
Caribbean - Western
Show
$627
$125
$723
$145
$915
$183
$1,107
$221
Select
-25%
22 Mar 20
5 Night Caribbean - Western Cruise
Norwegian Pearl
Norwegian Cruise Line
Miami
Caribbean - Western
Show
$780
$156
$935
$187
$1,088
$218
$1,280
$256
Select
-26%
01 Mar 20
7 Night Caribbean - Western Cruise
Norwegian Pearl
Norwegian Cruise Line
Miami
Caribbean - Western
Show
$744
$106
$946
$135
$1,311
$187
$1,416
$202
Select
-25%
08 Mar 20
7 Night Caribbean - Western Cruise
Norwegian Pearl
Norwegian Cruise Line
Miami
Caribbean - Western
Show
$773
$110
$907
$130
$1,215
$174
$1,378
$197
Select
-25%
15 Mar 20
7 Night Caribbean - Western Cruise
Norwegian Pearl
Norwegian Cruise Line
Miami
Caribbean - Western
Show
$946
$135
$984
$141
$1,397
$200
$1,531
$219
Select
-26%
14 Feb 20
10 Night Caribbean Cruise
Norwegian Gem
Norwegian Cruise Line
New York
Caribbean
Show
$1,629
$163
$1,888
$189
$2,810
$281
$2,877
$288
Select
-28%
24 Feb 20
11 Night Caribbean Cruise
Norwegian Gem
Norwegian Cruise Line
New York
Caribbean
Show
$1,376
$125
$1,568
$143
$2,624
$239
$2,912
$265
Select
-28%
06 Mar 20
10 Night Caribbean Cruise
Norwegian Gem
Norwegian Cruise Line
New York
Caribbean
Show
$1,293
$129
$1,389
$139
$2,339
$234
$2,810
$281
Select
-28%
16 Mar 20
10 Night Caribbean Cruise
Norwegian Gem
Norwegian Cruise Line
New York
Caribbean
Show
$1,226
$123
$1,523
$152
$2,474
$247
$2,474
$247
Select
-27%
01 May 20
7 Night Bermuda Cruise
Norwegian Gem
Norwegian Cruise Line
Boston
Bermuda
Show
$1,232
$176
$1,328
$190
$2,067
$295
$2,240
$320
Select
-26%
08 May 20
7 Night Bermuda Cruise
Norwegian Gem
Norwegian Cruise Line
Boston
Bermuda
Show
$1,232
$176
$1,376
$197
$2,115
$302
$2,240
$320
Select
-26%
15 May 20
7 Night Bermuda Cruise
Norwegian Gem
Norwegian Cruise Line
Boston
Bermuda
Show
$1,645
$235
$1,606
$229
$2,662
$380
$2,758
$394
Select
-27%
22 May 20
7 Night Bermuda Cruise
Norwegian Gem
Norwegian Cruise Line
Boston
Bermuda
Show
$1,645
$235
$1,673
$239
$2,557
$365
$2,691
$384
Select
-27%
29 May 20
7 Night Bermuda Cruise
Norwegian Gem
Norwegian Cruise Line
Boston
Bermuda
Show
$1,645
$235
$1,645
$235
$2,528
$361
$2,662
$380
Select
-27%
05 Jun 20
7 Night Bermuda Cruise
Norwegian Gem
Norwegian Cruise Line
Boston
Bermuda
Show
$1,424
$203
$2,039
$291
$2,817
$402
$3,134
$448
Select
-24%
12 Jun 20
7 Night Bermuda Cruise
Norwegian Gem
Norwegian Cruise Line
Boston
Bermuda
Show
$1,424
$203
$2,039
$291
$2,913
$416
$3,201
$457
Select
-24%
19 Jun 20
7 Night Bermuda Cruise
Norwegian Gem
Norwegian Cruise Line
Boston
Bermuda
Show
$1,491
$213
$2,097
$300
$2,750
$393
$3,076
$439
Select
-25%
26 Jun 20
7 Night Bermuda Cruise
Norwegian Gem
Norwegian Cruise Line
Boston
Bermuda
Show
$1,721
$246
$2,231
$319
$3,086
$441
$3,268
$467
Select
-25%
03 Jul 20
7 Night Bermuda Cruise
Norwegian Gem
Norwegian Cruise Line
Boston
Bermuda
Show
$1,558
$223
$2,231
$319
$2,874
$411
$3,134
$448
Select
-25%
10 Jul 20
7 Night Bermuda Cruise
Norwegian Gem
Norwegian Cruise Line
Boston
Bermuda
Show
$1,558
$223
$2,078
$297
$2,817
$402
$3,114
$445
Select
-25%
17 Jul 20
7 Night Bermuda Cruise
Norwegian Gem
Norwegian Cruise Line
Boston
Bermuda
Show
$1,558
$223
$2,039
$291
$3,076
$439
$3,134
$448
Select
-25%
24 Jul 20
7 Night Bermuda Cruise
Norwegian Gem
Norwegian Cruise Line
Boston
Bermuda
Show
$1,625
$232
$2,039
$291
$2,817
$402
$3,076
$439
Select
-25%
31 Jul 20
7 Night Bermuda Cruise
Norwegian Gem
Norwegian Cruise Line
Boston
Bermuda
Show
$1,529
$218
$2,097
$300
$2,682
$383
$2,874
$411
Select
-25%
07 Aug 20
7 Night Bermuda Cruise
Norwegian Gem
Norwegian Cruise Line
Boston
Bermuda
Show
$1,462
$209
$1,972
$282
$2,750
$393
$3,134
$448
Select
-24%
14 Aug 20
7 Night Bermuda Cruise
Norwegian Gem
Norwegian Cruise Line
Boston
Bermuda
Show
$1,558
$223
$1,905
$272
$2,682
$383
$2,942
$420
Select
-25%
21 Aug 20
7 Night Bermuda Cruise
Norwegian Gem
Norwegian Cruise Line
Boston
Bermuda
Show
$1,491
$213
$2,097
$300
$2,788
$398
$2,874
$411
Select
-25%
04 Sep 20
7 Night Canada / New England Cruise
Norwegian Gem
Norwegian Cruise Line
Boston
Canada / New England
Show
$1,136
$162
$1,943
$278
$2,913
$416
$3,172
$453
Select
-25%
11 Sep 20
7 Night Canada / New England Cruise
Norwegian Gem
Norwegian Cruise Line
Quebec City
Canada / New England
Show
$1,337
$191
$1,972
$282
$3,248
$464
$3,392
$485
Select
-25%
18 Sep 20
7 Night Canada / New England Cruise
Norwegian Gem
Norwegian Cruise Line
Boston
Canada / New England
Show
$1,136
$162
$1,943
$278
$3,076
$439
$3,431
$490
Select
-25%
25 Sep 20
7 Night Canada / New England Cruise
Norwegian Gem
Norwegian Cruise Line
Quebec City
Canada / New England