Overview
Cruises
Inclusions
Ships
Destination
Promotions
Princess Cruises Australia departing from Sydney, Brisbane, Melbourne, & Perth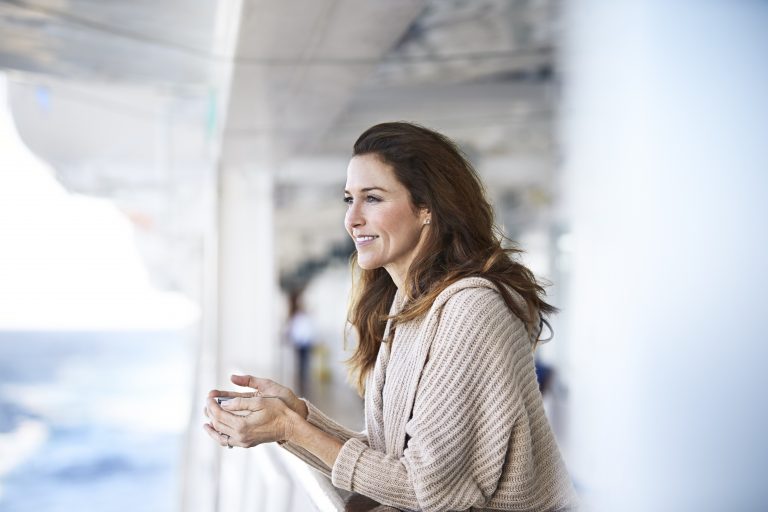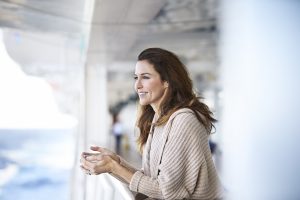 Why Princess Cruises Australia? Because you want to tell better stories. To immerse yourself in destinations near and far. To try new food and encounter new cultures. To refresh your spirit and reconnect with those you love. And because you want more than the usual cruise experience, you want to come back 'new'. Whether you are looking for Princess Cruises from Brisbane or Princess Cruises from Sydney or departing from anywhere else in our beautiful land, you will find the perfect itinerary amongst the plethora of Australia cruises.
Now one of the best-known names in cruising, the Los Angeles based cruise line first set sail in 1965 with just a single ship cruising to Mexico. Today, Princess cruises from Australia year-round and the line has grown to be the third-largest in the world, renowned for innovative ships, an array of onboard options, and an environment of exceptional customer service. A recognised leader in worldwide cruising, Princess carries 1.7 million guests each year to destinations around the globe ranging in length from two to over 100 days, allowing them to see the world and come back 'new'.
Cruise Guru offers fantastic prices on all Princess Cruises from Australia, and with our Price Guarantee, you can rest assured that you will be getting a deal that is excellent value for money. Whether you are looking for a short cruise around Australia, or you wish to join one of several round-world voyages, there is a cruise for everyone at Cruise Guru. Request a callback today by clicking here, and we will be happy to answer any questions that you may have for any Princess Cruise deals.
Princess Cruises Last Minute Deals Australia departing from Fremantle & Melbourne
Cruise Guru has many last-minute deals available including many Princess Cruises' last-minute deals that offer excellent value for money. You can choose the cruise port that suits you best with a choice of Princess Cruises from Melbourne, Sydney, Brisbane, and across the world.
Whether you are looking for Princess Cruises from Fremantle or any departure city, we are confident that you will find a cruise that is perfect for you and your party at Cruise Guru, and whichever cruise you go on you will have a magical time. Take a look at some of our online reviews, and you will see why many people come back to Cruise Guru to book their cruises time after time.
Board one of the breath-taking Princess Cruise ships
From intimate small vessels accommodating only 800 to large Mega-Ships able to move up to 4,400 passengers, Princess' fleet is able to cater to a range of different cruisers, from singles to couples and even multi-generational families. Plus, with the many varying amenities and activities onboard there is something to entertain all age groups. The Princess cruising premise, no matter the ship, is the same though: immersive destinations, made-from-scratch cuisine, joyful rejuvenation, and engaging entertainment.
There are many Princess Cruises deals to be had, and there are many luxurious cruise ships that you can travel on, including the and many more.
Princess Cruises: Last-Minute Cruise Deals and offers for everyone
Princess Cruises Australia has a wide selection of cruises to choose from, and the amenities on board and available excursions will ensure that you and your party have an excellent holiday, no matter where you cruise. You will find a whole host of family-friendly activities, as well as entertainment for adults, and every ship can offer an exceptional dining experience.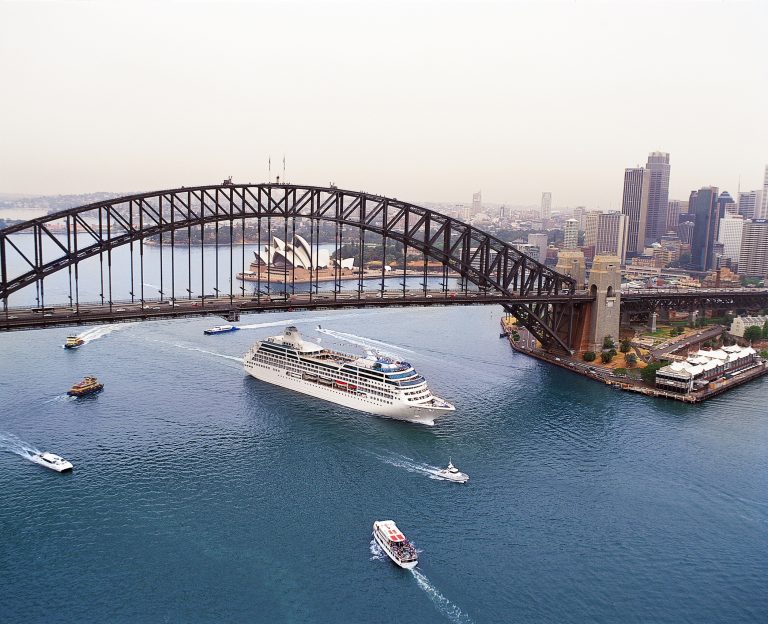 Our Princess Cruises deals are also perfect for a romantic cruise for two, no matter what age you are. You can enjoy movies, cabaret shows, comedy, and magic shows, as well as a host of different excursions ashore that will ensure that you are never stuck for something to do. Princess Cruises from Australia are additionally never dull, and with so many things to do and like-minded people, you are sure to have an excellent time to hopefully make new friends along the way. For Princess Cruises' last-minute deals Australia, there is no better company to book with for value for money than Cruise Guru, Australia's favourite cruise booking company.
Why Cruise Guru Are the Best for Princess Cruises Australia
When it comes to selecting Princess Cruises, Sydney, Melbourne, Brisbane, and Perth are the best choices to start your next adventure in Australia. In addition, they also offer a whole host of eye-catching itineraries at well-known locations across the globe. Naturally, the best place to go when organising your dream voyage is through Cruise Guru. We have over 35 years' of experience at providing high-quality holidays and luxury cruises for our customers, and our long-standing relationships with the cruise providers mean that we can provide the best value Princess Cruises Australia has available.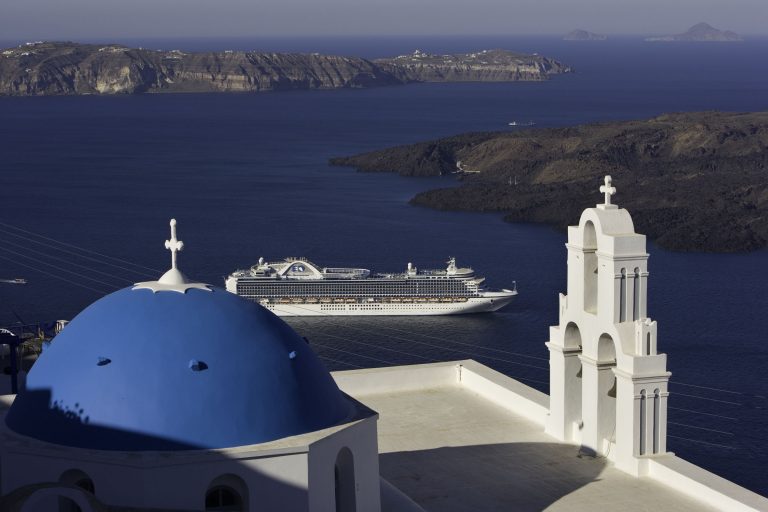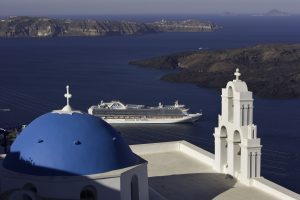 As well as offering a Price Guarantee when you book your holiday, you can also enjoy our Cruise Payment Plan option, which allows you to spread the cost of your holiday into four instalments once you have made your booking. Whether you are looking to book Princess Cruises from Melbourne, Princess Cruises from Fremantle, or from anywhere else in Australia, we have exclusive offers that you will not find anywhere else. If you are looking to book a fantastic cruise with Princess Cruises, look no further than Cruise Guru and book your trip of a lifetime, today.
Contact Cruise Guru Today for Princess Australia Cruises
At Cruise Guru, we are passionate about everything to do with Princess Australia cruises and our team of Australian based cruise experts are ready to answer any questions that you may have about any of our Princess Australia Cruises. If you wish to speak to us directly, you can click here and fill out the form to request one of our cruise advisors to call you back to discuss your holiday, or you can use our online contact form to ask any questions that you may have.
If you wish to keep up to date on all the latest cruise offerings, competitions, and promotions at Cruise Guru, follow us on Facebook or Instagram. When it comes to Princess Cruises Australia, Cruise Gur has an unrivalled selection at prices that you cannot beat, so get in touch with us today and let us help you book a fantastic cruise that will give you memories for a lifetime.
Included with your cruise fare
All onboard meals in the main dining room, buffet, 24 Hour International Cafe, Alfredo's Pizzeria and the Burger and Hot Dog Grill
A selection of onboard entertainment
Included when you book in a suite
Priority embarkation and disembarkation
Priority disembarkation at tender ports
Priority onboard shore excursions reservations
Complimentary private portrait sitting with onboard photographer
Complimentary laundry and professional cleaning cervices
Exclusive Club Class Dining for dinner in the main dining room
Exclusive Elite Lounge with hor d'oeuvres on select ships
Complimentary in-suite afternoon tea service
*Inclusions are subject to change at any time
OCEANS OF OFFERS - BEST VALUE 
* Premier Beverage Package for the first two guests in the stateroom** Included Wi-Fi** Reduced fares for the 3rd and 4th guests on select cruises** Shipboard credit on select cruises*For more details click here.
OCEANS OF OFFERS - BEST VALUE - TRIPLE OR QUAD SHARE
* Includes Premier Beverage package and Wi-Fi for cabin occupants** Includes Premier Coffee & Soda package for minors** Shipboard credit on select cruises*
REGAL PRINCESS FLY CRUISE & STAY
Fly cruise package available! - Call to enquire – 13 13 03Includes:Spend 28 nights onboard Regal Princess cruising from Rome to SingaporeReturn economy air from Sydney, Melbourne, Brisbane, Adelaide and Perth to Rome and return from Singapore*Transfers from airport to hotel and hotel to pier in Rome*Transfers from pier to hotel and hotel to airport in Singapore*2-night pre-cruise accommodation at the Le Meridien Visconti Hotel, Rome (or similar) incl. breakfast*2-night post-cruise accommodation at Fairmont Hotel Singapore (or similar) incl. breakfast*Bonus inclusion:US$125 per stateroom onboard credit
BOOK NOW -  REFUNDABLE $25PP DEPOSITS
For a low deposit of $25 per person*, you can secure your cruise today!
BONUS DISCOUNTS
With service of choice, our bonus discounts are available online or by phone.
*Terms and conditions apply. Prices shown are per person, twin share in AUD inclusive of all discounts, taxes & fees. Prices are on categories as specified. Prices are subject to change and availability. Offers are valid for new bookings only and are not combinable with any other offer. Minimum price featured does not necessarily reflect the pricing of the offer specified, but rather indicates the cheapest available rate per person, twin share of any promotion offered on each sailing. For accurate pricing for a particular promotion, please select appropriate rate code on desired sailing and continue through to the final pricing screen. The savings percentage amounts are a comparison between the current lowest available fare and the current highest available fare on the same category, regardless of promotion. The savings percentage displayed reflects the highest available discount on any category on that sailing. Each fare level has its own terms and conditions. All offers are subject to availability and may be withdrawn at any time without notice. Cruise Guru reserves the right to correct any errors inaccuracies or omissions and to change offers, fares and surcharges at any time without notice. Credit card fees are not charged for deposit payments via Visa or MasterCard. Final payments will incur a 1.3% merchant fee via Visa or Mastercard. American Express incurs a 2% merchant fee for both deposits and final payments.