Overview
Ships
Destination
Promotions
Latest News
Princess Cruises is excited to announce the're bringing a new ship down under! In October 2020 Regal Princess will make her way from Southampton to Sydney via Singapore to spend her first season cruising to the beautiful ports and stunning cities of Australia, New Zealand and the South Pacific.  Itineraries aren't yet released for departures from Australia, however you can book to be one of the first to cruise through the Sydney Heads or down Brisbane River on this beautiful ship.
Best Deals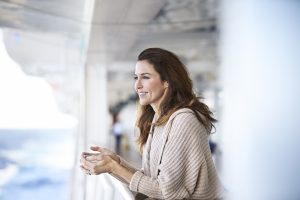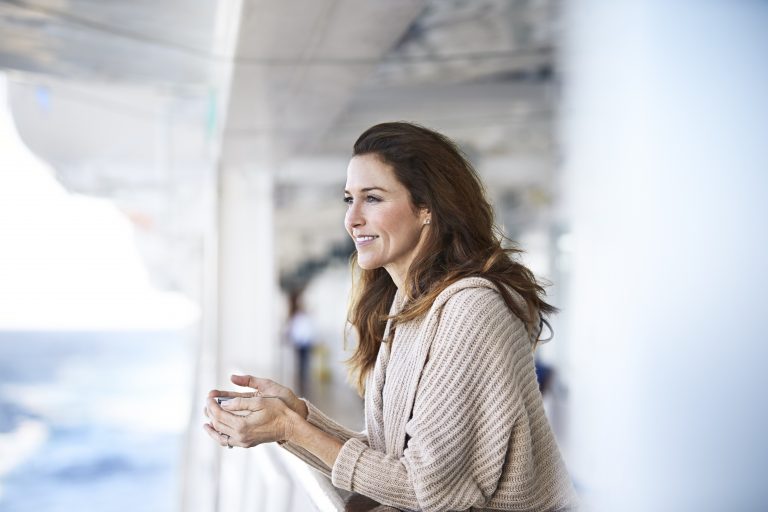 Make memories with Princess' Perfect Moments Sale.  Book on select Princess cruises and receive up to $485 shipboard credit per stateroom*.
$10pp deposits* on sailings less than 49 nights duration departing after 10 October 19.  Ends 31 Mar 19.  View $10pp deposit applicable cruises.
Enjoy free flights* in conjunction with your New Zealand cruise.  Book on select one way cruises from Sydney to Auckland (or vice versa) and enjoy free flights between Auckland and Sydney*.  Check out Fly Free and Cruise Away deal.
Princess has contracted some crazy March Madness and is offering fantastic balcony upgrades from only $50 per person*.  Hurry, ends 21 March.
Majestic Princess is here! To celebrate, Cruise Guru have designed a fantastic fly, stay and cruise package to Asia including one-way economy flights*, seat-in-coach transfers*, 1 night accommodation* and a one-way cruise from Shanghai to Sydney*.  Check out Majestic Princess Asia Fly & Cruise package.
Check out Cruise Guru's handpicked best Princess cruise deals including massive savings on 2018-20 cruises.
Alternatively, to find your perfect Princess cruise visit our Cruise Finder tool where you will find over 1,400 Princess cruises worldwide but if the choice is over-whelming, just contact us, we're here to help. *Terms and conditions apply.
Princess Cruises in Australia, New Zealand and the South Pacific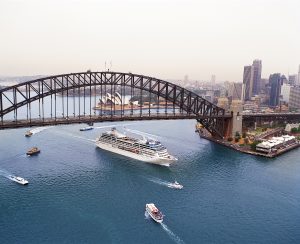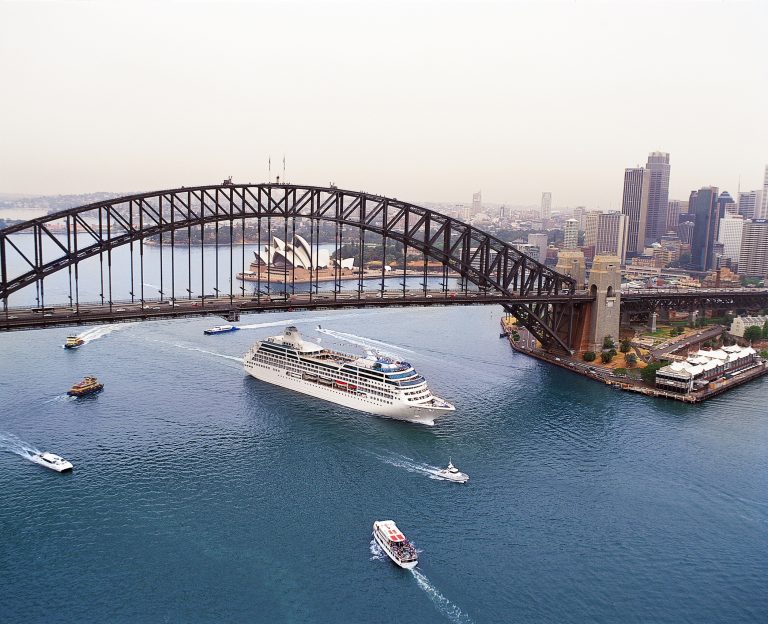 Princess cruises offer Australians a myriad of options with departures from most capital cities nationwide.  From one night sampler cruises to world voyages, there truly is something for everyone.
Princess cruises depart from Sydney, from Brisbane, and from Melbourne and feature a diverse spread of South Pacific and New Zealand cruises, longer cruises into Asia, across the Pacific, and shorter Australian getaways including the Great Barrier Reef and Tasmania. Princess also offers cruises departing Adelaide, Perth and Auckland.
The newest Princess Cruises' ship to join the 17 strong modern fleet is the Majestic Princess, who is in the middle of her first summer season of cruises primarily to New Zealand. View all remaining Majestic Princess departures from Sydney and Brisbane.
The Sea Princess offers the popular circumnavigation of Australia departing March and September each year.  These are full 28-night round trip options from both Sydney and Brisbane, plus 11 and 17 night options to/from Perth.
Asia
Princess cruises in Asia include regular departures from Singapore on the Sapphire Princess, plus additional cruises from Hong Kong, Japan (either Tokyo or Kobe) and Shanghai on a variety of ships to exotic destinations including India, Thailand, Vietnam and Japan. You may also be tempted with one of Princess's popular one way unique journeys from Asia to Australia/NZ or from Australia/NZ to Asia. Contact us for competitive flight prices, we can tailor make a fly/cruise package to suit your individual needs.
Europe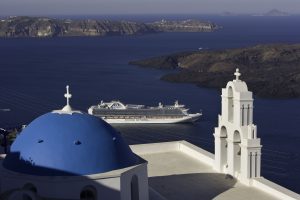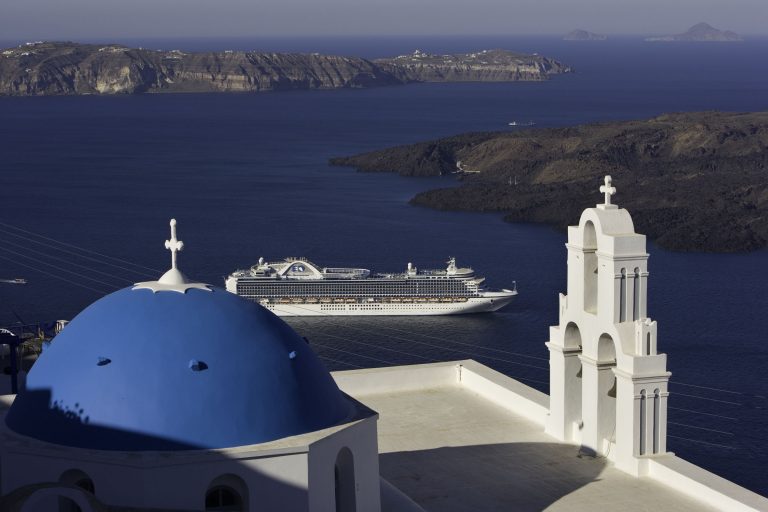 In Europe, Mediterranean options depart from a choice of four ports – Barcelona, Rome, Athens and Venice.  You can opt for a quick 7 night escapes, cruises up to 2 weeks and even 3 week voyages.    If you're looking to explore the islands of the UK, there are a number of itineraries incorporating stops in England, Ireland, Scotland and Wales, or explore the western coast of Europe into Northern Europe.  You'll find a number of these itineraries are longer (up to 40 nights) allowing a full destination immersion.  There are a small number of 7 night western and northern Europe voyages with the most number of options being found in the 8 to 13 night range.   Departure ports for these western and northern European cruises include Berlin, Copenhagen, London (Dover or Southampton), Helsinki or St Petersburg.
North America and the Caribbean
In North America, Princess cruises offer an extensive range of cruises in Alaska across seven ships from multiple ports including the more popular Seattle and Vancouver.  If just cruising the Alaskan wilderness isn't enough, why not have a look at one of Princess Cruises Alaska Cruise Tours.  These itineraries include a land tour component at either the beginning or end of the cruise which takes you into the beautifully rugged landscape of Alaska and includes accommodation and Princess' exclusive Wilderness Lodges.
Princess' Canada and New England itineraries operate predominantly in September and October, departing from New York and Quebec City.  Princess' Caribbean adventures operate year round from Fort Lauderdale with some additional departures from New York.   Across the continent, Mexico cruises depart from Los Angeles and San Francisco for 7 to 10 night cruises to the Mexican Riviera.
Central and South America
Cruises through the Panama Canal include full Panama Canal crossings 'Ocean to Ocean' plus partial canal crossings round trip from Florida combined with Costa Rica.  Further south, journeys within South America operate during the summer months primarily between Buenos Aires and Santiago, with extended journeys available to or from California and Florida.
World Cruising
The Pacific Princess offers an 2020 world cruise which departs from Fort Lauderdale in January visiting Sydney with shorter world sectors available for booking.  Alternatively, set sail aboard the Sea Princess from Sydney or Brisbane in 2019 for a 106 night world exploration.  Or, if you're planning ahead, why not have a look at Pacific Princess' or Sea Princess' 2020 world voyages, which are now available for sale.
For expert advice from our most well travelled and experienced Princess cruise consultants, please contact us. More information on these world cruise itineraries are also available on our world cruises page.
BONUS DISCOUNTS
With service of choice, our bonus discounts are available online or by phone.