Overview
Cruises
Info
Inclusions
Ships
Destination
Promotions
Latest News
BREAKING NEWS: Cabins for Princess Cruises' 2021 World Cruise and segments onboard Sea Princess are now available.  Her 108 night round-world voyage features stops at 44 destinations on 6 continents, with visits to 29 different countries and 20+ UNESCO World Heritage sites.  If you don't have the time to embark on the full world voyages, there are also a large number of segments and shorter cruises released ranging from 2 to 74 nights. Visit our World Cruises page for more information or call our dedicated world cruise desk on 1300 857 537 to secure the best cabins on your preferred cruise.
 Best Deals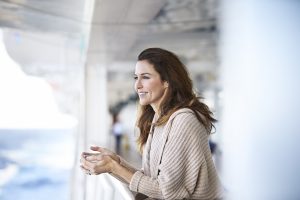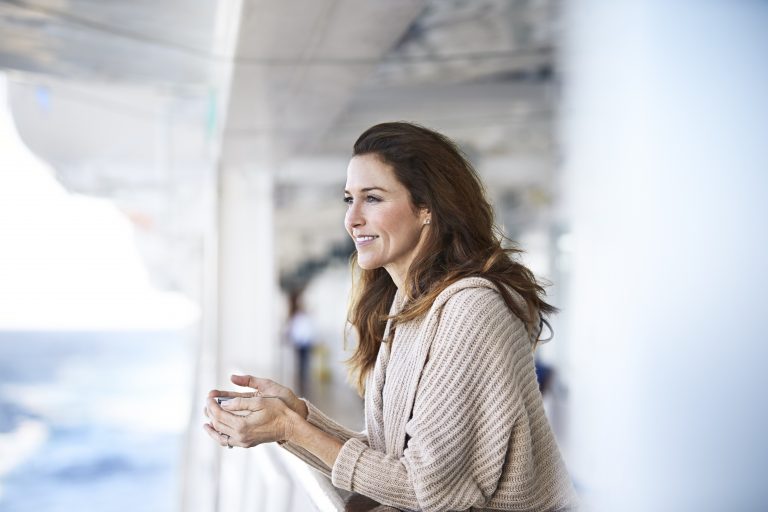 We've got a Landmark cruise deal with Princess Cruises.  Select cruises will receive up to $1,000 air credit per stateroom + up to $85 shipboard credit per stateroom*, while others can enjoy up to $485 shipboard credit per stateroom*.
$25PP DEPOSITS* – Book a Princess cruise of 49 nights or less departing after 17 July 2020 and pay just $25pp deposit*. Hurry, ends 6 January 2020. View Princess $25pp deposit cruises. 
Give the gift of cruise with Princess' 12 Days of Cruisemas Sale! Includes savings up to 40%* and $99pp deposits* for a limited time.
Alternatively, to find your perfect Princess cruise visit our Cruise Finder tool where you will find over 1,400 Princess cruises worldwide but if the choice is over-whelming, just contact us, we're here to help. *Terms and conditions apply.
Princess Cruises in Australia, New Zealand and the South Pacific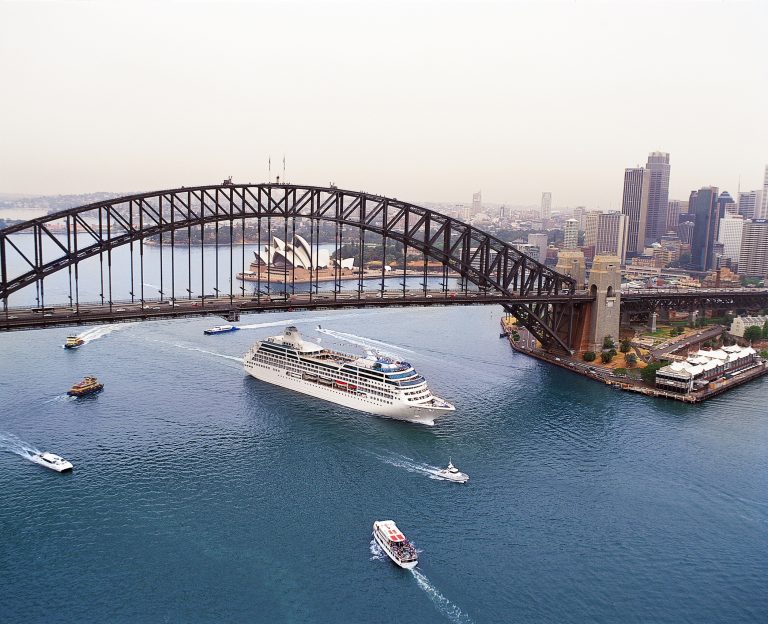 Princess cruises offer Australians a myriad of options with departures from most capital cities nationwide.  From 1-4 night sampler cruises to world voyages, there truly is something for everyone.
Princess cruises depart from Sydney, from Brisbane, and from Melbourne and feature a diverse spread of South Pacific and New Zealand cruises, longer cruises into Asia, across the Pacific, and shorter Australian getaways including the Great Barrier Reef and Tasmania. Princess also offers cruises departing Adelaide, Perth and Auckland.
The Sea Princess offers the popular circumnavigation of Australia departing March and September each year.  These are full 28-night round trip options from both Sydney and Brisbane, plus 11 and 17 night options to/from Perth.
While not technically from an Australian port of call, Princess offer a series of fantastic itineraries throughout French Polynesia onboard the intimate Pacific Princess.  These 10 night round trip Papeete cruises take guests on a perfect island hopping adventure through a number of French Polynesia's stunning tropical islands.
Asia
Princess cruises in Asia include regular departures from Singapore on the Sapphire Princess, plus additional cruises from Hong Kong, Japan (either Tokyo or Kobe) and Shanghai on a variety of ships to exotic destinations including India, Thailand, Vietnam and Japan. You may also be tempted with one of Princess's popular one way unique journeys from Asia to Australia/NZ or from Australia/NZ to Asia. Contact us for competitive flight prices, we can tailor make a fly/cruise package to suit your individual needs.
Europe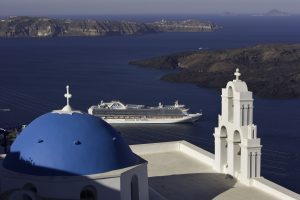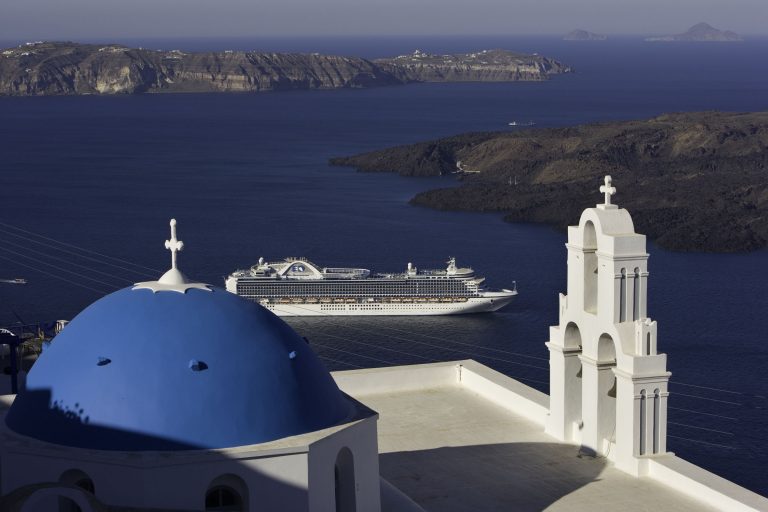 In Europe, Mediterranean options depart from a choice of four ports – Barcelona, Rome, Athens and Venice.  You can opt for a quick 7 night escapes, cruises up to 2 weeks and even 3 week voyages.    If you're looking to explore the islands of the UK, there are a number of itineraries incorporating stops in England, Ireland, Scotland and Wales, or explore the western coast of Europe into Northern Europe.  You'll find a number of these itineraries are longer (up to 40 nights) allowing a full destination immersion.  There are a small number of 7 night western and northern Europe voyages with the most number of options being found in the 8 to 13 night range.   Departure ports for these western and northern European cruises include Berlin, Copenhagen, London (Dover or Southampton) or St Petersburg.
North America and the Caribbean
In North America, Princess cruises offer an extensive range of cruises in Alaska across seven ships from multiple ports including the more popular Seattle and Vancouver.  If just cruising the Alaskan wilderness isn't enough, why not have a look at one of Princess Cruises Alaska Cruise Tours.  These itineraries include a land tour component at either the beginning or end of the cruise which takes you into the beautifully rugged landscape of Alaska and includes accommodation and Princess' exclusive Wilderness Lodges.
Princess' Canada and New England itineraries operate predominantly in September and October, departing from New York and Quebec City.  Princess' Caribbean adventures operate year round from Fort Lauderdale with some additional departures from New York.   Across the continent, Mexico cruises depart from Los Angeles and San Francisco for 7 to 10 night cruises to the Mexican Riviera.
Central and South America
Cruises through the Panama Canal include full Panama Canal crossings 'Ocean to Ocean' plus partial canal crossings round trip from Florida combined with Costa Rica.  Further south, journeys within South America operate during the summer months primarily between Buenos Aires and Santiago, with extended journeys available to or from California and Florida.
World Cruising
The Pacific Princess offers an 2020 and 2021 world cruise which departs from Fort Lauderdale in January visiting Sydney with shorter world sectors available for booking.  Alternatively, set sail aboard the Sea Princess from Sydney or Brisbane in 2020 for a 106 night world exploration.  Or, if you're planning ahead, why not have a look at Pacific Princess' or Sea Princess' 2020 world voyages, which are now available for sale.
For expert advice from our most well travelled and experienced Princess cruise consultants, please contact us. More information on these world cruise itineraries are also available on our world cruises page.
Date
Cruise
Ship
Cruise Line
Dep Port
Destination
Ports of Call
Inside
Inside
Oceanview
Oceanview
Balcony
Balcony
Suite
Suite
Save up to*
25 Feb 20
14 Night Fiji Cruise
Golden Princess
Princess Cruises
Melbourne
South Pacific
Show
$1,501
$107
$6,251
$447
Select
-46%
10 Mar 20
13 Night New Zealand Cruise
Golden Princess
Princess Cruises
Melbourne
Australia
Show
$6,382
$491
Select
23 Mar 20
14 Night Queensland Cruise
Golden Princess
Princess Cruises
Melbourne
Australia
Show
$2,168
$155
$2,393
$171
$3,912
$279
Select
-57%
06 Apr 20
2 Night Australia Getaway Cruise
Golden Princess
Princess Cruises
Melbourne
Australia
$271
$136
$296
$148
$355
$177
$409
$204
Select
15 Apr 20
22 Night Hawaii, Tahiti & South Pacific Crossing Cruise
Golden Princess
Princess Cruises
Auckland
South Pacific
Show
$2,658
$121
$2,756
$125
$3,491
$159
$4,667
$212
Select
-11%
08 Apr 20
29 Night Hawaii, Tahiti & South Pacific Crossing Cruise
Golden Princess
Princess Cruises
Sydney
South Pacific
Show
$3,451
$119
$5,068
$175
$7,126
$246
Select
-10%
06 May 20
10 Night Baja Peninsula & Sea Of Cortez Cruise
Golden Princess
Princess Cruises
Los Angeles
Mexico
Show
$1,878
$188
$2,074
$207
$2,668
$267
$3,070
$307
Select
16 May 20
14 Night Inside Passage (roundtrip Los Angeles With Glacier Bay) Cruise
Golden Princess
Princess Cruises
Los Angeles
Alaska
Show
$2,339
$167
$2,554
$182
$3,647
$261
$4,216
$301
Select
-19%
30 May 20
14 Night Inside Passage (roundtrip Los Angeles W/ Hubbard Glacier) Cruise
Golden Princess
Princess Cruises
Los Angeles
Alaska
Show
$2,437
$174
$2,672
$191
$3,872
$277
$4,372
$312
Select
-19%
13 Jun 20
14 Night Inside Passage (roundtrip Los Angeles W/ Hubbard Glacier) Cruise
Golden Princess
Princess Cruises
Los Angeles
Alaska
Show
$2,505
$179
$2,721
$194
$4,098
$293
$4,715
$337
Select
-19%
27 Jun 20
14 Night Inside Passage (roundtrip Los Angeles W/ Hubbard Glacier) Cruise
Golden Princess
Princess Cruises
Los Angeles
Alaska
Show
$2,731
$195
$2,956
$211
$4,323
$309
$5,049
$361
Select
-19%
11 Jul 20
14 Night Inside Passage (roundtrip Los Angeles W/ Hubbard Glacier) Cruise
Golden Princess
Princess Cruises
Los Angeles
Alaska
Show
$2,780
$199
$3,005
$215
$4,372
$312
$5,097
$364
Select
-19%
25 Jul 20
14 Night Inside Passage (roundtrip Los Angeles W/ Hubbard Glacier) Cruise
Golden Princess
Princess Cruises
Los Angeles
Alaska
Show
$2,839
$203
$3,064
$219
$4,431
$317
$5,097
$364
Select
-19%
08 Aug 20
14 Night Inside Passage (roundtrip Los Angeles W/ Hubbard Glacier) Cruise
Golden Princess
Princess Cruises
Los Angeles
Alaska
Show
$2,741
$196
$2,966
$212
$4,333
$310
$5,058
$361
Select
22 Aug 20
3 Night Pacific Coastal Cruise
Golden Princess
Princess Cruises
Los Angeles
U. S. Pacific Coast
$541
$180
$610
$203
$816
$272
$1,021
$340
Select
22 Aug 20
32 Night Southeast Asia, Japan & Alaska Grand Adventure Cruise
Golden Princess
Princess Cruises
Los Angeles
Far East
Show
$4,721
$148
$5,750
$180
$7,224
$226
$9,226
$288
Select
22 Aug 20
20 Night Alaska & North Pacific Crossing Cruise
Golden Princess
Princess Cruises
Los Angeles
Far East
Show
$2,782
$139
$3,014
$151
$4,265
$213
$5,260
$263
Select
25 Aug 20
17 Night Alaska & North Pacific Crossing Cruise
Golden Princess
Princess Cruises
Vancouver
Far East
Show
$2,322
$137
$2,519
$148
$3,539
$208
$4,431
$261
Select
-12%
25 Aug 20
29 Night Southeast Asia, Japan & Alaska Grand Adventure Cruise
Golden Princess
Princess Cruises
Vancouver
Far East
Show
$4,196
$145
$4,436
$153
$6,394
$220
$7,864
$271
Select
12 Sep 20
12 Night Southeast Asia & Japan Cruise
Golden Princess
Princess Cruises
Tokyo
Far East
Show
$2,019
$168
$2,266
$189
$3,156
$263
$3,699
$308
Select
21 Feb 20
15 Night Hawaiian Islands Cruise
Grand Princess
Princess Cruises
San Francisco
Hawaii
Show
$2,405
$160
$2,650
$177
$3,757
$250
$4,610
$307
Select
07 Mar 20
15 Night Hawaiian Islands Cruise
Grand Princess
Princess Cruises
San Francisco
Hawaii
Show
$2,405
$160
$2,650
$177
$3,757
$250
$4,610
$307
Select
22 Mar 20
7 Night Classic California Coast Cruise
Grand Princess
Princess Cruises
San Francisco
U. S. Pacific Coast
Show
$1,352
$193
$1,480
$211
$1,725
$246
$2,156
$308
Select
29 Mar 20
7 Night Pacific Northwest Coast Cruise
Grand Princess
Princess Cruises
San Francisco
U. S. Pacific Coast
Show
$1,480
$211
$1,597
$228
$1,970
$281
$2,460
$351
Select
05 Apr 20
15 Night Hawaiian Islands Cruise
Grand Princess
Princess Cruises
San Francisco
Hawaii
Show
$2,415
$161
$2,660
$177
$3,758
$251
$4,787
$319
Select
20 Apr 20
15 Night Hawaiian Islands Cruise
Grand Princess
Princess Cruises
San Francisco
Hawaii
Show
$2,405
$160
$2,650
$177
$3,757
$250
$4,610
$307
Select
05 May 20
4 Night Pacific Coastal Cruise
Grand Princess
Princess Cruises
San Francisco
U. S. Pacific Coast
Show
$495
$124
$554
$138
$809
$202
$985
$246
Select
18 Dec 19
10 Night Mexican Riviera Cruise
Grand Princess
Princess Cruises
San Francisco
Mexico
Show
$3,959
$396
Select
09 May 20
7 Night Voyage Of The Glaciers With Glacier Bay (northbound) Cruise
Grand Princess
Princess Cruises
Vancouver
Alaska
Show
$1,303
$186
$1,872
$267
$2,061
$294
$2,326
$332
Select
-19%
16 May 20
7 Night Voyage Of The Glaciers With Glacier Bay (southbound) Cruise
Grand Princess
Princess Cruises
Anchorage
Alaska
Show
$1,294
$185
$1,421
$203
$2,257
$322
$2,492
$356
Select
23 May 20
7 Night Voyage Of The Glaciers With Glacier Bay (northbound) Cruise
Grand Princess
Princess Cruises
Vancouver
Alaska
Show
$1,294
$185
$1,421
$203
$2,257
$322
$2,492
$356
Select
30 May 20
7 Night Voyage Of The Glaciers With Glacier Bay (southbound) Cruise
Grand Princess
Princess Cruises
Anchorage
Alaska
Show
$1,353
$193
$1,490
$213
$2,625
$375
$2,610
$373
Select
06 Jun 20
7 Night Voyage Of The Glaciers With Glacier Bay (northbound) Cruise
Grand Princess
Princess Cruises
Vancouver
Alaska
Show
$1,362
$195
$1,490
$213
$2,561
$366
$2,855
$408
Select
13 Jun 20
7 Night Voyage Of The Glaciers With Glacier Bay (southbound) Cruise
Grand Princess
Princess Cruises
Anchorage
Alaska
Show
$1,421
$203
$1,558
$223
$2,791
$399
$3,159
$451
Select
20 Jun 20
7 Night Voyage Of The Glaciers With Glacier Bay (northbound) Cruise
Grand Princess
Princess Cruises
Vancouver
Alaska
Show
$1,421
$203
$1,558
$223
$2,796
$399
$3,149
$450
Select
27 Jun 20
7 Night Voyage Of The Glaciers With Glacier Bay (southbound) Cruise
Grand Princess
Princess Cruises
Anchorage
Alaska
Show
$1,490
$213
$1,618
$231
$2,914
$416
$3,267
$467
Select
04 Jul 20
7 Night Voyage Of The Glaciers With Glacier Bay (northbound) Cruise
Grand Princess
Princess Cruises
Vancouver
Alaska
Show
$1,421
$203
$1,558
$223
$2,796
$399
$3,149
$450
Select
11 Jul 20
7 Night Voyage Of The Glaciers With Glacier Bay (southbound) Cruise
Grand Princess
Princess Cruises
Anchorage
Alaska
Show
$1,490
$213
$1,617
$231
$2,914
$416
$3,266
$467
Select
18 Jul 20
7 Night Voyage Of The Glaciers With Glacier Bay (northbound) Cruise
Grand Princess
Princess Cruises
Vancouver
Alaska
Show
$1,421
$203
$1,558
$223
$2,796
$399
$3,149
$450
Select
25 Jul 20
7 Night Voyage Of The Glaciers With Glacier Bay (southbound) Cruise
Grand Princess
Princess Cruises
Anchorage
Alaska
Show
$1,490
$213
$1,617
$231
$2,914
$416
$3,266
$467
Select
01 Aug 20
7 Night Voyage Of The Glaciers With Glacier Bay (northbound) Cruise
Grand Princess
Princess Cruises
Vancouver
Alaska
Show
$1,421
$203
$1,558
$223
$2,796
$399
$3,149
$450
Select
08 Aug 20
7 Night Voyage Of The Glaciers With Glacier Bay (southbound) Cruise
Grand Princess
Princess Cruises
Anchorage
Alaska
Show
$1,490
$213
$1,617
$231
$2,914
$416
$3,266
$467
Select
15 Aug 20
7 Night Voyage Of The Glaciers With Glacier Bay (northbound) Cruise
Grand Princess
Princess Cruises
Vancouver
Alaska
Show
$1,362
$195
$1,490
$213
$2,737
$391
$3,031
$433
Select
22 Aug 20
7 Night Voyage Of The Glaciers With Glacier Bay (southbound) Cruise
Grand Princess
Princess Cruises
Anchorage
Alaska
Show
$1,362
$195
$1,490
$213
$2,737
$391
$3,031
$433
Select
29 Aug 20
7 Night Voyage Of The Glaciers With Glacier Bay (northbound) Cruise
Grand Princess
Princess Cruises
Vancouver
Alaska
Show
$1,294
$185
$1,421
$203
$2,434
$348
$2,796
$399
Select
05 Sep 20
7 Night Voyage Of The Glaciers With Glacier Bay (southbound) Cruise
Grand Princess
Princess Cruises
Anchorage
Alaska
Show
$1,285
$184
$1,422
$203
$2,317
$331
$2,611
$373
Select
12 Sep 20
10 Night Inside Passage (with Glacier Bay National Park) Cruise
Grand Princess
Princess Cruises
Vancouver
Alaska
Show
$1,953
$195
$2,208
$221
$3,015
$301
$3,632
$363
Select
09 May 20
14 Night Voyage Of The Glaciers Grand Adventure Cruise
Grand Princess
Princess Cruises
Vancouver
Alaska
Show
$3,657
$261
$4,191
$299
Select
23 May 20
14 Night Voyage Of The Glaciers Grand Adventure Cruise
Grand Princess
Princess Cruises
Vancouver
Alaska
Show
$3,764
$269
$4,220
$301
$4,803
$343
Select
06 Jun 20
14 Night Voyage Of The Glaciers Grand Adventure Cruise
Grand Princess
Princess Cruises
Vancouver
Alaska
Show
$2,628
$188
$4,098
$293
$4,877
$348
Select
20 Jun 20
14 Night Voyage Of The Glaciers Grand Adventure Cruise
Grand Princess
Princess Cruises
Vancouver
Alaska
Show
$2,696
$193
$2,931
$209
$5,259
$376
$5,925
$423
Select
04 Jul 20
14 Night Voyage Of The Glaciers Grand Adventure Cruise
Grand Princess
Princess Cruises
Vancouver
Alaska
Show
$2,843
$203
$2,931
$209
$5,259
$376
Select
18 Jul 20
14 Night Voyage Of The Glaciers Grand Adventure Cruise
Grand Princess
Princess Cruises
Vancouver
Alaska
Show
$2,696
$193
$2,931
$209
$5,259
$376
$5,925
$423
Select
01 Aug 20
14 Night Voyage Of The Glaciers Grand Adventure Cruise
Grand Princess
Princess Cruises
Vancouver
Alaska
Show
$2,696
$193
$2,931
$209
$5,259
$376
$6,043
$432
Select
15 Aug 20
14 Night Voyage Of The Glaciers Grand Adventure Cruise
Grand Princess
Princess Cruises
Vancouver
Alaska
Show
$2,510
$179
$4,264
$305
$5,043
$360
$5,592
$399
Select
29 Aug 20
14 Night Voyage Of The Glaciers Grand Adventure Cruise
Grand Princess
Princess Cruises
Vancouver
Alaska
Show
$3,926
$280
$4,387
$313
Select
22 Sep 20
15 Night Hawaiian Islands Cruise
Grand Princess
Princess Cruises
Vancouver
Hawaii
Show
$2,578
$172
$2,853
$190
$4,087
$272
$5,048
$337
Select
07 Oct 20
10 Night Classic California Coast Cruise
Grand Princess
Princess Cruises
Vancouver
U. S. Pacific Coast
Show
$2,020
$202
$2,157
$216
$2,706
$271
$3,264
$326
Select
17 Oct 20
7 Night Pacific Wine Country Cruise
Grand Princess
Princess Cruises
Vancouver
U. S. Pacific Coast
Show
$1,424
$203
$1,510
$216
$1,650
$236
$2,110
$301
Select
17 Oct 20
53 Night Pacific Crossing & Asia Cruise
Grand Princess
Princess Cruises
Vancouver
Far East
Show
$9,803
$185
$11,008
$208
$13,449
$254
Select
-11%
17 Oct 20
37 Night Hawaii, Guam & East Asia Pacific Crossing Cruise
Grand Princess
Princess Cruises
Vancouver
Far East
Show
$4,351
$118
$7,066
$191
$8,859
$239
Select
-11%
24 Oct 20
30 Night Hawaii, Guam & East Asia Pacific Crossing Cruise
Grand Princess
Princess Cruises
Los Angeles
Far East
Show
$3,471
$116
$4,363
$145
$5,931
$198
$7,342
$245
Select
-10%
24 Oct 20
46 Night Pacific Crossing & Asia Cruise
Grand Princess
Princess Cruises
Los Angeles
Far East
Show
$9,618
$209
$11,667
$254
Select
-10%
24 Nov 20
16 Night Southeast Asia & China Cruise
Grand Princess
Princess Cruises
Shanghai
Far East
Show
$2,709
$169
$3,228
$202
$4,125
$258
$4,762
$298
Select
10 Dec 20
7 Night Vietnam & Thailand Cruise
Grand Princess
Princess Cruises
Singapore
Far East
Show
$1,103
$158
$1,240
$177
$1,625
$232
$1,880
$269
Select
17 Dec 20
11 Night Southeast Asia Cruise
Grand Princess
Princess Cruises
Singapore
Far East
Show
$2,537
$231
$2,792
$254
$3,286
$299
$3,796
$345
Select
17 Dec 20
21 Night Southeast Asia Grand Adventure Cruise
Grand Princess
Princess Cruises
Singapore
Far East
Show
$4,590
$219
$5,110
$243
$6,109
$291
$7,129
$339
Select
28 Dec 20
10 Night Malaysian Peninsula & Indonesia Cruise
Grand Princess
Princess Cruises
Singapore
Far East
Show
$2,212
$221
$2,467
$247
$2,960
$296
$3,479
$348
Select
28 Dec 20
21 Night Southeast Asia Grand Adventure Cruise
Grand Princess
Princess Cruises
Singapore
Far East
Show
$4,336
$206
$4,855
$231
$5,845
$278
$6,746
$321
Select
07 Jan 21
11 Night Southeast Asia Cruise
Grand Princess
Princess Cruises
Singapore
Far East
Show
$2,282
$207
$2,537
$231
$3,032
$276
$3,414
$310
Select
07 Jan 21
21 Night Southeast Asia Grand Adventure Cruise
Grand Princess
Princess Cruises
Singapore
Far East
Show
$3,836
$183
$4,336
$206
$5,345
$255
$6,109
$291
Select
18 Jan 21
10 Night Malaysian Peninsula & Indonesia Cruise
Grand Princess
Princess Cruises
Singapore
Far East
Show
$1,702
$170
$1,967
$197
$2,450
$245
$2,832
$283
Select
18 Jan 21
21 Night Southeast Asia Grand Adventure Cruise
Grand Princess
Princess Cruises
Singapore
Far East
Show
$3,836
$183
$4,336
$206
$5,345
$255
$6,109
$291
Select
28 Jan 21
11 Night Southeast Asia Cruise
Grand Princess
Princess Cruises
Singapore
Far East
Show
$2,282
$207
$2,537
$231
$3,032
$276
$3,414
$310
Select
28 Jan 21
15 Night Thailand & Vietnam Cruise
Grand Princess
Princess Cruises
Singapore
Far East
Show
$2,638
$176
$2,961
$197
$3,672
$245
$4,250
$283
Select
08 Feb 21
4 Night Thailand Getaway Cruise
Grand Princess
Princess Cruises
Singapore
Far East
Show
$727
$182
$786
$196
$939
$235
$1,125
$281
Select
-11%
08 Feb 21
11 Night Vietnam & Thailand Adventure Cruise
Grand Princess
Princess Cruises
Singapore
Far East
Show
$2,017
$183
$2,213
$201
$2,836
$258
$3,286
$299
Select
12 Feb 21
7 Night Vietnam & Thailand Cruise
Grand Princess
Princess Cruises
Singapore
Far East
Show
$1,632
$233
$1,750
$250
$2,145
$306
$2,399
$343
Select
19 Feb 21
11 Night Southeast Asia Cruise
Grand Princess
Princess Cruises
Singapore
Far East
Show
$2,145
$195
$2,409
$219
$2,904
$264
$3,286
$299
Select
19 Feb 21
21 Night Southeast Asia Grand Adventure Cruise
Grand Princess
Princess Cruises
Singapore
Far East
Show
$3,699
$176
$4,208
$200
$5,208
$248
$5,982
$285
Select
02 Mar 21
10 Night Malaysian Peninsula & Indonesia Cruise
Grand Princess
Princess Cruises
Singapore
Far East
Show
$1,702
$170
$1,967
$197
$2,450
$245
$2,832
$283
Select
02 Mar 21
21 Night Southeast Asia Grand Adventure Cruise
Grand Princess
Princess Cruises
Singapore
Far East
Show
$3,699
$176
$4,208
$200
$5,208
$248
$5,982
$285
Select
12 Mar 21
11 Night Southeast Asia Cruise
Grand Princess
Princess Cruises
Singapore
Far East
Show
$2,145
$195
$2,409
$219
$2,904
$264
$3,286
$299
Select
23 Mar 21
28 Night Mediterranean & Southeast Asia Cruise
Grand Princess
Princess Cruises
Singapore
Far East
Show
$4,199
$150
$4,768
$170
$6,483
$232
$8,041
$287
Select
23 Mar 21
38 Night Indian Ocean & Europe Grand Adventure Cruise
Grand Princess
Princess Cruises
Singapore
Far East
Show
$5,941
$156
$6,705
$176
$9,400
$247
$11,527
$303
Select
23 Mar 21
12 Night Thailand & Sri Lanka Cruise
Grand Princess
Princess Cruises
Singapore
Far East
Show
$1,733
$144
$1,988
$166
$2,728
$227
$3,654
$305
Select
04 Apr 21
26 Night Dubai To London Grand Adventure Cruise
Grand Princess
Princess Cruises
Dubai
Far East
Show
$4,355
$168
$4,875
$187
$6,952
$267
Select
04 Apr 21
16 Night Dubai To Rome Grand Adventure Cruise
Grand Princess
Princess Cruises
Dubai
Far East
Show
$2,556
$160
$2,860
$179
$3,884
$243
Select
20 Apr 21
10 Night European Explorer Cruise
Grand Princess
Princess Cruises
Civitavecchia (Rome)
Europe
Show
$1,987
$199
$2,183
$218
$3,320
$332
$3,774
$377
Select
30 Apr 21
4 Night Belgium & Channel Islands Sampler Cruise
Grand Princess
Princess Cruises
Southampton
Europe
Show
$904
$226
$1,002
$250
$1,256
$314
$1,443
$361
Select
04 May 21
11 Night Canary Islands Cruise
Grand Princess
Princess Cruises
Southampton
Europe
Show
$2,251
$205
$2,427
$221
$3,162
$287
$3,692
$336
Select
15 May 21
14 Night Land Of The Midnight Sun Cruise
Grand Princess
Princess Cruises
Southampton
Europe - Northern
Show
$2,893
$207
$3,246
$232
$4,344
$310
$5,500
$393
Select
29 May 21
6 Night Spain & France Sampler Cruise
Grand Princess
Princess Cruises
Southampton
Europe
Show
$1,444
$241
$1,621
$270
$1,895
$316
$2,160
$360
Select
04 Jun 21
8 Night Scandinavia Cruise
Grand Princess
Princess Cruises
Southampton
Europe - Northern
Show
$2,084
$260
$2,251
$281
$2,613
$327
$3,162
$395
Select
12 Jun 21
14 Night Land Of The Midnight Sun Cruise
Grand Princess
Princess Cruises
Southampton
Europe - Northern
Show
$3,243
$232
$3,518
$251
$4,596
$328
$5,772
$412
Select
26 Jun 21
14 Night Iceland & Norway Cruise
Grand Princess
Princess Cruises
Southampton
Europe - Western
Show
$3,244
$232
$3,518
$251
$4,596
$328
$5,772
$412
Select
10 Jul 21
14 Night Land Of The Midnight Sun Cruise
Grand Princess
Princess Cruises
Southampton
Europe - Northern
Show
$2,884
$206
$3,246
$232
$4,324
$309
$5,500
$393
Select
24 Jul 21
14 Night Mediterranean Adventurer Cruise
Grand Princess
Princess Cruises
Southampton
Europe
Show
$3,263
$233
$3,518
$251
$4,341
$310
$5,145
$367
Select
24 Jul 21
21 Night Mediterranean & Norwegian Fjords Medley Cruise
Grand Princess
Princess Cruises
Southampton
Europe
Show
$4,867
$232
$5,327
$254
$6,582
$313
$7,846
$374
Select
07 Aug 21
7 Night Norwegian Fjords Cruise
Grand Princess
Princess Cruises
Southampton
Europe - Northern
Show
$1,808
$258
$1,984
$283
$2,435
$348
$2,886
$412
Select
14 Aug 21
7 Night Scandinavia Cruise
Grand Princess
Princess Cruises
Southampton
Europe - Northern
Show
$1,810
$259
$1,986
$284
$2,437
$348
$2,888
$413
Select
14 Aug 21
21 Night North Cape And Scandinavia Cruise
Grand Princess
Princess Cruises
Southampton
Europe - Northern
Show
$4,869
$232
$5,329
$254
$6,848
$326
$8,475
$404
Select
21 Aug 21
14 Night Land Of The Midnight Sun Cruise
Grand Princess
Princess Cruises
Southampton
Europe - Northern
Show
$3,243
$232
$3,518
$251
$4,596
$328
$5,772
$412
Select
04 Sep 21
14 Night Land Of The Midnight Sun Cruise
Grand Princess
Princess Cruises
Southampton
Europe - Northern
Show
$3,070
$219
$3,432
$245
$4,510
$322
$5,774
$412
Select
18 Sep 21
24 Night Canada & New England Cruise
Grand Princess
Princess Cruises
Southampton
Canada / New England
Show
$4,515
$188
$5,231
$218
$6,769
$282
$9,915
$413
Select
12 Oct 21
11 Night Canary Islands Cruise
Grand Princess
Princess Cruises
Southampton
Europe
Show
$2,163
$197
$2,339
$213
$3,064
$279
$3,603
$328
Select
08 Nov 21
7 Night Spain & France Cruise
Grand Princess
Princess Cruises
Southampton
Europe
Show
$1,710
$244
$1,896
$271
$2,161
$309
$2,523
$360
Select
15 Nov 21
7 Night Scandinavia Cruise
Grand Princess
Princess Cruises
Southampton
Europe - Northern
Show
$1,721
$246
$1,986
$284
$2,182
$312
$2,525
$361
Select
29 Dec 19
7 Night Western Caribbean Cruise
Regal Princess
Princess Cruises
Fort Lauderdale (Port Everglades)
Caribbean - Western
Show
$1,798
$257
$2,330
$333
Select
05 Jan 20
7 Night Eastern Caribbean Cruise
Regal Princess
Princess Cruises
Fort Lauderdale (Port Everglades)
Caribbean - Eastern
Show
$1,317
$188
$1,477
$211
Select
-11%
19 Jan 20
7 Night Eastern Caribbean Cruise
Regal Princess
Princess Cruises
Fort Lauderdale (Port Everglades)
Caribbean - Eastern
Show
$1,571
$224
Select
-11%
19 Jan 20
14 Night Caribbean East/west Adventurer Cruise
Regal Princess
Princess Cruises
Fort Lauderdale (Port Everglades)
Caribbean
Show
$3,611
$258
Select
26 Jan 20
7 Night Western Caribbean Cruise
Regal Princess
Princess Cruises
Fort Lauderdale (Port Everglades)
Caribbean - Western
Show
$1,240
$177
$1,510
$216
$4,005
$572
Select
-11%
02 Feb 20
7 Night Eastern Caribbean Cruise
Regal Princess
Princess Cruises
Fort Lauderdale (Port Everglades)
Caribbean - Eastern
Show
$1,358
$194
$1,596
$228
Select
-11%
02 Feb 20
14 Night Caribbean East/west Adventurer Cruise
Regal Princess
Princess Cruises
Fort Lauderdale (Port Everglades)
Caribbean
Show
$2,587
$185
$3,396
$243
Select
09 Feb 20
7 Night Western Caribbean Cruise
Regal Princess
Princess Cruises
Fort Lauderdale (Port Everglades)
Caribbean - Western
Show
$1,338
$191
$1,600
$229
$2,243
$320
Select
-11%
09 Feb 20
14 Night Caribbean East/west Adventurer Cruise
Regal Princess
Princess Cruises
Fort Lauderdale (Port Everglades)
Caribbean
Show
$2,411
$172
$3,118
$223
$4,940
$353
Select
16 Feb 20
7 Night Eastern Caribbean Cruise
Regal Princess
Princess Cruises
Fort Lauderdale (Port Everglades)
Caribbean - Eastern
Show
$1,170
$167
$1,477
$211
$2,192
$313
Select
-11%
16 Feb 20
14 Night Caribbean East/west Adventurer Cruise
Regal Princess
Princess Cruises
Fort Lauderdale (Port Everglades)
Caribbean
Show
$2,264
$162
$3,111
$222
Select
23 Feb 20
7 Night Western Caribbean Cruise
Regal Princess
Princess Cruises
Fort Lauderdale (Port Everglades)
Caribbean - Western
Show
$1,230
$176
$1,491
$213
$2,046
$292
Select
-11%
23 Feb 20
14 Night Caribbean East/west Adventurer Cruise
Regal Princess
Princess Cruises
Fort Lauderdale (Port Everglades)
Caribbean
Show
$2,322
$166
$3,072
$219
Select
01 Mar 20
7 Night Eastern Caribbean Cruise
Regal Princess
Princess Cruises
Fort Lauderdale (Port Everglades)
Caribbean - Eastern
Show
$1,219
$174
$1,451
$207
$2,006
$287
Select
-11%
01 Mar 20
14 Night Caribbean East/west Adventurer Cruise
Regal Princess
Princess Cruises
Fort Lauderdale (Port Everglades)
Caribbean
Show
$2,760
$197
$4,183
$299
Select
08 Mar 20
7 Night Western Caribbean Cruise
Regal Princess
Princess Cruises
Fort Lauderdale (Port Everglades)
Caribbean - Western
Show
$1,210
$173
$1,427
$204
$1,909
$273
Select
-12%
08 Mar 20
14 Night Caribbean East/west Adventurer Cruise
Regal Princess
Princess Cruises
Fort Lauderdale (Port Everglades)
Caribbean
Show
$2,366
$169
$2,721
$194
Select
15 Mar 20
7 Night Eastern Caribbean Cruise
Regal Princess
Princess Cruises
Fort Lauderdale (Port Everglades)
Caribbean - Eastern
Show
$1,182
$169
$1,405
$201
$1,763
$252
Select
-12%
15 Mar 20
14 Night Caribbean East/west Adventurer Cruise
Regal Princess
Princess Cruises
Fort Lauderdale (Port Everglades)
Caribbean
Show
$2,383
$170
$3,046
$218
Select
22 Mar 20
7 Night Western Caribbean Cruise
Regal Princess
Princess Cruises
Fort Lauderdale (Port Everglades)
Caribbean - Western
Show
$1,309
$187
$1,600
$229
$2,262
$323
Select
-11%
22 Mar 20
14 Night Caribbean East/west Adventurer Cruise
Regal Princess
Princess Cruises
Fort Lauderdale (Port Everglades)
Caribbean
Show
$2,383
$170
$2,894
$207
$3,868
$276
Select
29 Mar 20
7 Night Eastern Caribbean Cruise
Regal Princess
Princess Cruises
Fort Lauderdale (Port Everglades)
Caribbean - Eastern
Show
$1,182
$169
$1,392
$199
$1,714
$245
Select
-12%
29 Mar 20
14 Night Caribbean East/west Adventurer Cruise
Regal Princess
Princess Cruises
Fort Lauderdale (Port Everglades)
Caribbean
Show
$2,362
$169
$2,875
$205
$3,582
$256
Select
05 Apr 20
7 Night Western Caribbean Cruise
Regal Princess
Princess Cruises
Fort Lauderdale (Port Everglades)
Caribbean - Western
Show
$1,289
$184
$1,574
$225
$1,958
$280
Select
-11%
05 Apr 20
14 Night Caribbean East/west Adventurer Cruise
Regal Princess
Princess Cruises
Fort Lauderdale (Port Everglades)
Caribbean
Show
$2,460
$176
$2,926
$209
$4,111
$294
Select
12 Apr 20
7 Night Eastern Caribbean Cruise
Regal Princess
Princess Cruises
Fort Lauderdale (Port Everglades)
Caribbean - Eastern
Show
$1,280
$183
$1,443
$206
$2,253
$322
Select
-12%
22 Dec 19
7 Night Eastern Caribbean Cruise
Regal Princess
Princess Cruises
Fort Lauderdale (Port Everglades)
Caribbean - Eastern
Show
$1,484
$212
$1,772
$253
Select
-11%
19 Apr 20
15 Night Western Europe Passage Cruise
Regal Princess
Princess Cruises
Fort Lauderdale (Port Everglades)
Transatlantic
Show
$2,127
$142
$3,004
$200
$3,465
$231
Select
19 Apr 20
27 Night British Isles Grand Adventure Cruise
Regal Princess
Princess Cruises
Fort Lauderdale (Port Everglades)
Transatlantic
Show
$4,814
$178
$6,715
$249
$15,114
$560
Select
19 Apr 20
26 Night British Isles Grand Adventure Cruise
Regal Princess
Princess Cruises
Fort Lauderdale (Port Everglades)
Transatlantic
Show
$4,627
$178
$6,460
$248
$7,587
$292
Select
04 May 20
12 Night British Isles (with Liverpool) Cruise
Regal Princess
Princess Cruises
Southampton
Europe - Western
Show
$2,951
$246
$3,960
$330
$8,096
$675
Select
15 May 20
12 Night British Isles (from Paris) Cruise
Regal Princess
Princess Cruises
Le Havre (Paris)
Europe - Western
Show
$3,048
$254
$3,445
$287
$4,739
$395
Select
16 May 20
12 Night British Isles (with Liverpool) Cruise
Regal Princess
Princess Cruises
Southampton
Europe - Western
Show
$3,001
$250
$3,289
$274
$4,471
$373
Select
-23%
27 May 20
12 Night British Isles (from Paris) Cruise
Regal Princess
Princess Cruises
Le Havre (Paris)
Europe - Western
Show
$3,206
$267
$3,478
$290
$8,870
$739
Select
28 May 20
12 Night British Isles (with Liverpool) Cruise
Regal Princess
Princess Cruises
Southampton
Europe - Western
Show
$3,020
$252
$3,497
$291
$4,721
$393
Select
08 Jun 20
12 Night British Isles (from Paris) Cruise
Regal Princess
Princess Cruises
Le Havre (Paris)
Europe - Western
Show
$3,211
$268
$3,566
$297
$7,640
$637
Select
09 Jun 20
12 Night British Isles (with Dublin Overnight) Cruise
Regal Princess
Princess Cruises
Southampton
Europe - Western
Show
$3,106
$259
$3,448
$287
$4,977
$415
Select
-24%
20 Jun 20
12 Night British Isles (from Paris) Cruise
Regal Princess
Princess Cruises
Le Havre (Paris)
Europe - Western
Show
$3,247
$271
$3,727
$311
$5,218
$435
Select
21 Jun 20
12 Night British Isles (with Liverpool) Cruise
Regal Princess
Princess Cruises
Southampton
Europe - Western
Show
$3,069
$256
$3,502
$292
$5,011
$418
Select
-27%
02 Jul 20
12 Night British Isles (from Paris) Cruise
Regal Princess
Princess Cruises
Le Havre (Paris)
Europe - Western
Show
$3,183
$265
$3,605
$300
$5,126
$427
Select
03 Jul 20
12 Night British Isles (with Cobh Overnight) Cruise
Regal Princess
Princess Cruises
Southampton
Europe - Western
Show
$2,829
$236
$3,223
$269
$4,858
$405
Select
14 Jul 20
12 Night British Isles (from Paris) Cruise
Regal Princess
Princess Cruises
Le Havre (Paris)
Europe - Western
Show
$3,069
$256
$3,440
$287
$5,077
$423
Select
15 Jul 20
12 Night British Isles (with Cobh Overnight) Cruise
Regal Princess
Princess Cruises
Southampton
Europe - Western
Show
$2,849
$237
$3,344
$279
$4,834
$403
Select
-31%
26 Jul 20
12 Night British Isles (from Paris) Cruise
Regal Princess
Princess Cruises
Le Havre (Paris)
Europe - Western
Show
$3,105
$259
$3,599
$300
$5,118
$427
Select
27 Jul 20
12 Night British Isles (with Kirkwall) Cruise
Regal Princess
Princess Cruises
Southampton
Europe - Western
Show
$3,068
$256
$3,374
$281
$4,727
$394
Select
-30%
07 Aug 20
12 Night British Isles (from Paris) Cruise
Regal Princess
Princess Cruises
Le Havre (Paris)
Europe - Western
Show
$3,247
$271
$3,471
$289
$4,834
$403
Select
08 Aug 20
12 Night British Isles - Military Tattoo
Regal Princess
Princess Cruises
Southampton
Europe - Western
Show
$3,120
$260
$3,485
$290
$4,871
$406
Select
-28%
19 Aug 20
12 Night British Isles (from Paris) Cruise
Regal Princess
Princess Cruises
Le Havre (Paris)
Europe - Western
Show
$3,140
$262
$3,503
$292
$4,870
$406
Select
20 Aug 20
12 Night British Isles (with Dublin Overnight) Cruise
Regal Princess
Princess Cruises
Southampton
Europe - Western
Show
$2,942
$245
$3,324
$277
$4,814
$401
Select
-31%
31 Aug 20
12 Night British Isles (from Paris) Cruise
Regal Princess
Princess Cruises
Le Havre (Paris)
Europe - Western
Show
$3,176
$265
$3,407
$284
$4,906
$409
Select
01 Sep 20
12 Night British Isles (with Cobh Overnight) Cruise
Regal Princess
Princess Cruises
Southampton
Europe - Western
Show
$3,048
$254
$3,292
$274
$4,636
$386
Select
12 Sep 20
12 Night British Isles (from Paris) Cruise
Regal Princess
Princess Cruises
Le Havre (Paris)
Europe - Western
Show
$3,105
$259
$3,344
$279
$4,692
$391
Select
13 Sep 20
12 Night British Isles (with Kirkwall) Cruise
Regal Princess
Princess Cruises
Southampton
Europe - Western
Show
$2,978
$248
$3,228
$269
$4,565
$380
Select
-35%
24 Sep 20
12 Night British Isles (from Paris) Cruise
Regal Princess
Princess Cruises
Le Havre (Paris)
Europe - Western
Show
$3,069
$256
$3,311
$276
$4,656
$388
Select
25 Sep 20
12 Night British Isles (with Liverpool) Cruise
Regal Princess
Princess Cruises
Southampton
Europe - Western
Show
$3,085
$257
$3,453
$288
$4,530
$378
Select
-29%
06 Oct 20
11 Night European Explorer Cruise
Regal Princess
Princess Cruises
Le Havre (Paris)
Europe
Show
$2,184
$199
$3,428
$312
$6,535
$594
Select
-18%
07 Oct 20
10 Night European Explorer Cruise
Regal Princess
Princess Cruises
Southampton
Europe
Show
$2,193
$219
$2,919
$292
$4,026
$403
Select
-15%
07 Oct 20
38 Night Indian Ocean & Europe Grand Adventure Cruise
Regal Princess
Princess Cruises
Southampton
Far East
Show
$7,353
$193
$10,832
$285
$14,073
$370
Select
17 Oct 20
28 Night Mediterranean & Southeast Asia Cruise
Regal Princess
Princess Cruises
Civitavecchia (Rome)
Far East
Show
$4,933
$176
$7,229
$258
$9,910
$354
Select
17 Oct 20
46 Night Four Continents Grand Adventure Cruise
Regal Princess
Princess Cruises
Civitavecchia (Rome)
Far East
Show
$9,660
$210
$12,365
$269
Select
-15%
17 Oct 20
44 Night Four Continents Grand Adventure Cruise
Regal Princess
Princess Cruises
Civitavecchia (Rome)
Far East
Show
$11,863
$270
$15,649
$356
Select
30 Nov 20
2 Night Australia Getaway Cruise
Regal Princess
Princess Cruises
Brisbane
Australia
$344
$172
Select
02 Dec 20
13 Night New Zealand Cruise
Regal Princess
Princess Cruises
Sydney
Australia
Show
$1,776
$137
$2,100
$162
$2,756
$212
Select
-22%
15 Dec 20
13 Night New Zealand Cruise
Regal Princess
Princess Cruises
Sydney
Australia
Show
$1,777
$137
$2,100
$162
$2,757
$212
Select
-32%
28 Dec 20
12 Night Fiji Cruise
Regal Princess
Princess Cruises
Sydney
South Pacific
Show
$1,872
$156
$2,098
$175
$2,754
$230
Select
-31%
09 Jan 21
13 Night New Zealand Cruise
Regal Princess
Princess Cruises
Sydney
Australia
Show
$2,129
$164
$2,579
$198
$3,236
$249
Select
-14%
22 Jan 21
12 Night Australia & New Zealand Cruise
Regal Princess
Princess Cruises
Sydney
Australia
Show
$1,726
$144
$2,123
$177
$2,780
$232
Select
-19%
03 Feb 21
11 Night Australia & New Zealand Cruise
Regal Princess
Princess Cruises
Auckland
Australia
Show
$1,577
$143
$1,803
$164
$2,361
$215
Select
-27%
14 Feb 21
12 Night Australia & New Zealand Cruise
Regal Princess
Princess Cruises
Sydney
Australia
Show
$1,726
$144
$2,123
$177
$2,779
$232
Select
-19%
26 Feb 21
4 Night New Zealand Getaway Cruise
Regal Princess
Princess Cruises
Auckland
Australia
Show
$590
$148
$620
$155
$982
$246
Select
-16%
02 Mar 21
12 Night Australia & New Zealand Cruise
Regal Princess
Princess Cruises
Auckland
Australia
Show
$1,775
$148
$2,098
$175
$2,755
$230
Select
-23%
14 Mar 21
13 Night New Zealand Cruise
Regal Princess
Princess Cruises
Sydney
Australia
Show
$2,226
$171
$2,677
$206
$3,334
$256
Select
27 Mar 21
13 Night New Zealand Cruise
Regal Princess
Princess Cruises
Sydney
Australia
Show
$2,226
$171
$2,677
$206
$3,334
$256
Select
23 Jan 20
10 Night Tasmania Cruise
Sea Princess
Princess Cruises
Brisbane
Australia
Show
$2,886
$289
Select
08 Mar 20
2 Night Australia Getaway Cruise
Sea Princess
Princess Cruises
Brisbane
Australia
$247
$123
Select
10 Mar 20
28 Night Round Australia Cruise
Sea Princess
Princess Cruises
Sydney
Australia
Show
$5,121
$183
$6,395
$228
$9,727
$347
Select
-29%
07 Apr 20
35 Night Hawaii, Tahiti & South Pacific Cruise
Sea Princess
Princess Cruises
Sydney
South Pacific
Show
$5,359
$153
$5,614
$160
$10,073
$288
Select
-21%
07 Apr 20
31 Night Hawaii, Tahiti & South Pacific Cruise
Sea Princess
Princess Cruises
Sydney
South Pacific
Show
$5,022
$162
$6,395
$206
$8,109
$262
$16,832
$543
Select
09 Apr 20
35 Night Hawaii, Tahiti & South Pacific Cruise
Sea Princess
Princess Cruises
Brisbane
South Pacific
Show
$6,373
$182
$7,082
$202
$10,120
$289
Select
12 May 20
22 Night World Cruise Segment - Sydney To Dubai Cruise
Sea Princess
Princess Cruises
Sydney
Far East
Show
$4,133
$188
$5,309
$241
$7,166
$326
Select
12 May 20
51 Night World Cruise Liner - Sydney To London (dover) Cruise
Sea Princess
Princess Cruises
Sydney
Panama Canal
Show
$12,099
$237
$13,079
$256
$18,567
$364
Select
12 May 20
70 Night World Cruise Liner - Sydney To New York Cruise
Sea Princess
Princess Cruises
Sydney
Panama Canal
Show
$16,330
$233
$20,152
$288
$25,248
$361
Select
14 May 20
49 Night World Cruise Liner - Brisbane To London (dover) Cruise
Sea Princess
Princess Cruises
Brisbane
Panama Canal
Show
$11,607
$237
$14,449
$295
$18,575
$379
Select
03 Jun 20
29 Night World Cruise Segment - Dubai To London (dover) Cruise
Sea Princess
Princess Cruises
Dubai
Europe
Show
$7,770
$268
$9,338
$322
$11,709
$404
Select
02 Jul 20
19 Night World Cruise Segment - London (dover) To New York Cruise
Sea Princess
Princess Cruises
Dover (London)
Europe
Show
$4,425
$233
$5,503
$290
$6,875
$362
Select
02 Jul 20
51 Night World Cruise Liner - London (dover) To Auckland Cruise
Sea Princess
Princess Cruises
Dover (London)
Panama Canal
Show
$12,889
$253
$15,711
$308
Select
02 Jul 20
55 Night World Cruise Liner - London (dover) To Sydney Cruise
Sea Princess
Princess Cruises
Dover (London)
Panama Canal
Show
$13,479
$245
$14,557
$265
$20,633
$375
Select
02 Jul 20
57 Night World Cruise Liner - London (dover) To Brisbane Cruise
Sea Princess
Princess Cruises
Dover (London)
Panama Canal
Show
$13,973
$245
$15,051
$264
$21,588
$379
Select
21 Jul 20
36 Night World Cruise Segment - New York To Sydney Cruise
Sea Princess
Princess Cruises
New York
South Pacific
Show
$8,561
$238
$9,247
$257
$14,500
$403
Select
27 Aug 20
17 Night Northern Explorer Cruise
Sea Princess
Princess Cruises
Sydney
Australia
Show
$2,957
$174
$4,574
$269
Select
-23%
29 Aug 20
15 Night Northern Explorer Cruise
Sea Princess
Princess Cruises
Brisbane
Australia
Show
$3,915
$261
Select
13 Sep 20
8 Night Coral Coast Cruise
Sea Princess
Princess Cruises
Fremantle
Australia
Show
$1,526
$191
$1,820
$227
$2,163
$270
$5,506
$688
Select
-20%
21 Sep 20
14 Night Treasures Of Southeast Asia Cruise
Sea Princess
Princess Cruises
Fremantle
Australia
Show
$1,844
$132
$2,265
$162
$2,853
$204
$5,450
$389
Select
-25%
08 May 20
55 Night World Cruise Liner - Auckland To London (dover) Cruise
Sea Princess
Princess Cruises
Auckland
Europe
Show
$13,378
$243
$16,416
$298
$20,438
$372
Select
08 May 20
106 Night World Cruise - Roundtrip Auckland Cruise
Sea Princess
Princess Cruises
Auckland
World
Show
$23,623
$223
$29,013
$274
$64,508
$609
Select
12 May 20
106 Night World Cruise - Roundtrip Sydney Cruise
Sea Princess
Princess Cruises
Sydney
World
Show
$23,619
$223
$25,579
$241
$35,964
$339
$62,684
$591
Select
14 May 20
106 Night World Cruise - Roundtrip Brisbane Cruise
Sea Princess
Princess Cruises
Brisbane
World
Show
$23,621
$223
$29,011
$274
$36,361
$343
$60,864
$574
Select
23 Oct 20
12 Night Treasures Of Southeast Asia Cruise
Sea Princess
Princess Cruises
Singapore
Australia
Show
$1,577
$131
$1,969
$164
$2,655
$221
$4,203
$350
Select
-24%
23 Oct 20
17 Night Treasures Of Southeast Asia Cruise
Sea Princess
Princess Cruises
Singapore
Australia
Show
$2,610
$154
$3,443
$203
$3,972
$234
Select
-10%
04 Nov 20
5 Night Australia Getaway Cruise
Sea Princess
Princess Cruises
Fremantle
Australia
Show
$615
$123
$713
$143
$946
$189
$1,652
$330
Select
-11%
09 Nov 20
7 Night Tasmania Cruise
Sea Princess
Princess Cruises
Adelaide
Australia
Show
$986
$141
$1,182
$169
$1,378
$197
$2,294
$328
Select
-23%
16 Nov 20
14 Night Eastern & Southern Explorer Cruise
Sea Princess
Princess Cruises
Adelaide
Australia
Show
$1,925
$138
$2,415
$173
$3,038
$217
$6,874
$491
Select
-16%
30 Nov 20
7 Night Tasmania Cruise
Sea Princess
Princess Cruises
Adelaide
Australia
Show
$986
$141
$1,182
$169
$1,378
$197
$3,105
$444
Select
-23%
07 Dec 20
5 Night Australia Getaway Cruise
Sea Princess
Princess Cruises
Adelaide
Australia
Show
$615
$123
$652
$130
$975
$195
$1,534
$307
Select
-32%
12 Dec 20
3 Night Western Australia Getaway Cruise
Sea Princess
Princess Cruises
Fremantle
Australia
Show
$408
$136
$550
$183
$614
$205
$898
$299
Select
-11%
15 Dec 20
8 Night Coral Coast Cruise
Sea Princess
Princess Cruises
Fremantle
Australia
Show
$1,207
$151
$1,188
$148
$1,735
$217
$2,886
$361
Select
-36%
23 Dec 20
15 Night Indonesia Cruise
Sea Princess
Princess Cruises
Fremantle
Far East
Show
$2,562
$171
$2,856
$190
$3,488
$233
$5,345
$356
Select
-11%
07 Jan 21
4 Night Western Australia Getaway Cruise
Sea Princess
Princess Cruises
Fremantle
Australia
Show
$619
$155
$668
$167
$903
$226
$1,158
$289
Select
11 Jan 21
12 Night Treasures Of Southeast Asia Cruise
Sea Princess
Princess Cruises
Fremantle
Australia
Show
$1,813
$151
$2,205
$184
$2,950
$246
$4,665
$389
Select
11 Jan 21
26 Night Southeast Asia Grand Adventure Cruise
Sea Princess
Princess Cruises
Fremantle
Australia
Show
$4,058
$156
$4,548
$175
$5,822
$224
$9,282
$357
Select
23 Jan 21
14 Night Treasures Of Asia Cruise
Sea Princess
Princess Cruises
Singapore
Australia
Show
$1,842
$132
$2,303
$164
$2,832
$202
$4,585
$328
Select
-24%
06 Feb 21
4 Night Western Australia Getaway Cruise
Sea Princess
Princess Cruises
Fremantle
Australia
Show
$619
$155
$668
$167
$834
$209
$1,158
$289
Select
10 Feb 21
11 Night Southern Australia Explorer Cruise
Sea Princess
Princess Cruises
Fremantle
Australia
Show
$1,696
$154
$2,088
$190
$2,881
$262
Select
10 Feb 21
5 Night Australia Getaway Cruise
Sea Princess
Princess Cruises
Fremantle
Australia
Show
$786
$157
$884
$177
$1,060
$212
$2,726
$545
Select
15 Feb 21
6 Night Australia Getaway Cruise
Sea Princess
Princess Cruises
Adelaide
Australia
Show
$955
$159
$1,132
$189
$1,386
$231
$2,387
$398
Select
21 Feb 21
28 Night Round Australia Cruise
Sea Princess
Princess Cruises
Sydney
Australia
Show
$4,987
$178
$6,158
$220
$9,289
$332
Select
-19%
21 Feb 21
26 Night Round Australia Cruise
Sea Princess
Princess Cruises
Sydney
Australia
Show
$4,856
$187
$5,301
$204
$8,629
$332
Select
-19%
19 Mar 21
10 Night Queensland Cruise
Sea Princess
Princess Cruises
Brisbane
Australia
Show
$1,577
$158
$1,871
$187
$2,459
$246
$4,713
$471
Select
21 Mar 21
10 Night Queensland Cruise
Sea Princess
Princess Cruises
Sydney
Australia
Show
$1,382
$138
$1,676
$168
$2,166
$217
$5,081
$508
Select
-12%
29 Mar 21
4 Night Australia Getaway Cruise
Sea Princess
Princess Cruises
Brisbane
Australia
Show
$570
$143
$619
$155
$737
$184
$1,864
$466
Select
31 Mar 21
15 Night Papua New Guinea Cruise
Sea Princess
Princess Cruises
Sydney
South Pacific
Show
$2,171
$145
$2,955
$197
$3,347
$223
Select
-12%
02 Apr 21
13 Night Papua New Guinea Cruise
Sea Princess
Princess Cruises
Brisbane
South Pacific
Show
$2,031
$156
$2,423
$186
$3,138
$241
Select
15 Apr 21
14 Night Fiji Cruise
Sea Princess
Princess Cruises
Sydney
South Pacific
Show
$2,050
$146
$2,344
$167
$2,706
$193
$4,814
$344
Select
-10%
29 Apr 21
35 Night Hawaii, Tahiti & South Pacific Cruise
Sea Princess
Princess Cruises
Sydney
South Pacific
Show
$6,300
$180
$6,692
$191
$10,857
$310
Select
29 Apr 21
2 Night Australia Getaway Cruise
Sea Princess
Princess Cruises
Sydney
Australia
$284
$142
$333
$167
$382
$191
$588
$294
Select
01 May 21
35 Night Hawaii, Tahiti & South Pacific Cruise
Sea Princess
Princess Cruises
Brisbane
South Pacific
Show
$6,300
$180
$7,084
$202
$11,543
$330
Select
30 May 21
108 Night World Cruise Roundtrip Auckland Cruise
Sea Princess
Princess Cruises
Auckland
World
Show
$24,127
$223
$26,087
$242
$37,063
$343
Select
30 May 21
56 Night World Cruise Liner - Auckland To London (dover) Cruise
Sea Princess
Princess Cruises
Auckland
Panama Canal
Show
$13,779
$246
$14,759
$264
$20,933
$374
Select
29 Apr 21
31 Night Hawaii, Tahiti & South Pacific Cruise
Sea Princess
Princess Cruises
Sydney
South Pacific
Show
$5,729
$185
$6,219
$201
$10,247
$331
Select
03 Jun 21
22 Night World Cruise Segment - Sydney To Dubai Cruise
Sea Princess
Princess Cruises
Sydney
Far East
Show
$4,233
$192
$5,409
$246
$7,149
$325
Select
03 Jun 21
108 Night World Cruise Roundtrip Sydney Cruise
Sea Princess
Princess Cruises
Sydney
World
Show
$24,127
$223
$26,087
$242
$36,778
$341
$65,238
$604
Select
03 Jun 21
74 Night World Cruise Liner - Sydney To New York Cruise
Sea Princess
Princess Cruises
Sydney
Panama Canal
Show
$17,716
$239
$18,990
$257
$26,830
$363
Select
03 Jun 21
52 Night World Cruise Liner - Sydney To London (dover) Cruise
Sea Princess
Princess Cruises
Sydney
Panama Canal
Show
$12,304
$237
$15,342
$295
$18,821
$362
Select
05 Jun 21
108 Night World Cruise Roundtrip Brisbane Cruise
Sea Princess
Princess Cruises
Brisbane
World
Show
$24,127
$223
$26,087
$242
$36,778
$341
$68,521
$634
Select
05 Jun 21
72 Night World Cruise Liner - Brisbane To New York Cruise
Sea Princess
Princess Cruises
Brisbane
Panama Canal
Show
$17,321
$241
$18,497
$257
$26,141
$363
Select
05 Jun 21
50 Night World Cruise Liner - Brisbane To London (dover) Cruise
Sea Princess
Princess Cruises
Brisbane
Panama Canal
Show
$12,105
$242
$12,791
$256
$18,181
$364
Select
25 Jul 21
58 Night World Cruise Liner - London (dover) To Brisbane Cruise
Sea Princess
Princess Cruises
Dover (London)
Panama Canal
Show
$14,471
$250
$15,549
$268
$21,723
$375
Select
25 Jul 21
56 Night World Cruise Liner - London (dover) To Sydney Cruise
Sea Princess
Princess Cruises
Dover (London)
Panama Canal
Show
$13,881
$248
$14,959
$267
$20,780
$371
Select
25 Jul 21
52 Night World Cruise Liner - London (dover) To Auckland Cruise
Sea Princess
Princess Cruises
Dover (London)
Panama Canal
Show
$13,288
$256
$14,268
$274
$19,854
$382
Select
16 Aug 21
34 Night World Cruise Segment - New York To Sydney Cruise
Sea Princess
Princess Cruises
New York
South Pacific
Show
$8,175
$240
$8,862
$261
$12,487
$367
Select
16 Sep 21
35 Night Hawaii, Tahiti & South Pacific Cruise
Sea Princess
Princess Cruises
Auckland
South Pacific
Show
$6,306
$180
$7,580
$217
$10,863
$310
Select
16 Sep 21
4 Night Australia Getaway Cruise
Sea Princess
Princess Cruises
Auckland
Australia
$592
$148
$738
$184
$934
$233
Select
20 Sep 21
35 Night Hawaii, Tahiti & South Pacific Cruise
Sea Princess
Princess Cruises
Sydney
South Pacific
Show
$6,502
$186
$7,090
$203
$11,152
$319
$20,810
$595
Select
22 Sep 21
35 Night Hawaii, Tahiti & South Pacific Cruise
Sea Princess
Princess Cruises
Brisbane
South Pacific
Show
$6,502
$186
$7,090
$203
$11,152
$319
$14,474
$414
Select
21 Oct 21
4 Night Australia Getaway Cruise
Sea Princess
Princess Cruises
Auckland
Australia
Show
$572
$143
$719
$180
$905
$226
Select
25 Oct 21
15 Night Papua New Guinea Cruise
Sea Princess
Princess Cruises
Sydney
South Pacific
Show
$2,417
$161
$2,858
$191
$3,309
$221
$5,014
$334
Select
27 Oct 21
15 Night Papua New Guinea Cruise
Sea Princess
Princess Cruises
Brisbane
South Pacific
Show
$2,466
$164
$2,858
$191
$3,245
$216
$5,014
$334
Select
09 Nov 21
2 Night Australia Getaway Cruise
Sea Princess
Princess Cruises
Sydney
Australia
$295
$147
$344
$172
$383
$191
$540
$270
Select
23 Aug 20
4 Night Australia Getaway Cruise
Sea Princess
Princess Cruises
Auckland
Australia
$491
$123
$588
$147
$717
$179
Select
03 Jan 20
10 Night Baja Peninsula & Sea Of Cortez Cruise
Star Princess
Princess Cruises
Los Angeles
Mexico
Show
$1,478
$148
$1,665
$166
Select
13 Jan 20
15 Night Hawaiian Islands Cruise
Star Princess
Princess Cruises
Los Angeles
Hawaii
Show
$2,325
$155
$2,580
$172
$3,677
$245
$4,540
$303
Select
28 Jan 20
15 Night Hawaiian Islands Cruise
Star Princess
Princess Cruises
Los Angeles
Hawaii
Show
$2,325
$155
$2,580
$172
$3,677
$245
$4,540
$303
Select
12 Feb 20
15 Night Hawaiian Islands Cruise
Star Princess
Princess Cruises
Los Angeles
Hawaii
Show
$2,315
$154
$2,560
$171
$3,667
$244
Select
27 Feb 20
15 Night Hawaiian Islands Cruise
Star Princess
Princess Cruises
Los Angeles
Hawaii
Show
$2,315
$154
$2,560
$171
$3,667
$244
$4,520
$301
Select
13 Mar 20
15 Night Hawaiian Islands Cruise
Star Princess
Princess Cruises
Los Angeles
Hawaii
Show
$2,325
$155
$2,580
$172
$3,677
$245
$4,540
$303
Select
28 Mar 20
10 Night Baja Peninsula & Sea Of Cortez Cruise
Star Princess
Princess Cruises
Los Angeles
Mexico
Show
$1,665
$167
$1,851
$185
$2,400
$240
$2,772
$277
Select
07 Apr 20
7 Night Pacific Wine Country Cruise
Star Princess
Princess Cruises
Los Angeles
U. S. Pacific Coast
Show
$1,234
$176
$1,352
$193
$1,597
$228
$2,028
$290
Select
30 Apr 20
3 Night Pacific Coastal Cruise
Star Princess
Princess Cruises
Vancouver
U. S. Pacific Coast
Show
$512
$171
$571
$190
$767
$256
$904
$301
Select
03 May 20
10 Night Inside Passage (with Glacier Bay National Park) Cruise
Star Princess
Princess Cruises
San Francisco
Alaska
Show
$1,788
$179
$1,905
$191
$2,731
$273
$3,065
$306
Select
13 May 20
10 Night Inside Passage (with Glacier Bay National Park) Cruise
Star Princess
Princess Cruises
San Francisco
Alaska
Show
$1,906
$191
$2,014
$201
$2,840
$284
$3,183
$318
Select
23 May 20
10 Night Inside Passage (roundtrip San Francisco) Cruise
Star Princess
Princess Cruises
San Francisco
Alaska
Show
$1,788
$179
$1,925
$193
$2,732
$273
$3,065
$307
Select
02 Jun 20
10 Night Inside Passage (roundtrip San Francisco) Cruise
Star Princess
Princess Cruises
San Francisco
Alaska
Show
$1,847
$185
$1,984
$198
$2,790
$279
$3,182
$318
Select
12 Jun 20
10 Night Inside Passage (roundtrip San Francisco) Cruise
Star Princess
Princess Cruises
San Francisco
Alaska
Show
$1,905
$191
$2,072
$207
$3,015
$302
$3,407
$341
Select
22 Jun 20
10 Night Inside Passage (roundtrip San Francisco) Cruise
Star Princess
Princess Cruises
San Francisco
Alaska
Show
$1,905
$190
$2,071
$207
$3,064
$306
$3,515
$351
Select
02 Jul 20
10 Night Inside Passage (roundtrip San Francisco) Cruise
Star Princess
Princess Cruises
San Francisco
Alaska
Show
$1,964
$196
$2,131
$213
$3,123
$312
$3,633
$363
Select
12 Jul 20
10 Night Inside Passage (roundtrip San Francisco) Cruise
Star Princess
Princess Cruises
San Francisco
Alaska
Show
$1,965
$196
$2,131
$213
$3,124
$312
$3,634
$363
Select
22 Jul 20
10 Night Inside Passage (roundtrip San Francisco) Cruise
Star Princess
Princess Cruises
San Francisco
Alaska
Show
$2,131
$213
$2,297
$230
$3,349
$335
$3,859
$386
Select
01 Aug 20
10 Night Inside Passage (roundtrip San Francisco) Cruise
Star Princess
Princess Cruises
San Francisco
Alaska
Show
$1,964
$196
$2,092
$209
$3,182
$318
$3,692
$369
Select
11 Aug 20
10 Night Inside Passage (roundtrip San Francisco) Cruise
Star Princess
Princess Cruises
San Francisco
Alaska
Show
$1,964
$196
$2,092
$209
$3,182
$318
$3,692
$369
Select
21 Aug 20
10 Night Inside Passage (roundtrip San Francisco) Cruise
Star Princess
Princess Cruises
San Francisco
Alaska
Show
$1,846
$185
$1,983
$198
$2,897
$290
$3,348
$335
Select
31 Aug 20
10 Night Inside Passage (with Glacier Bay National Park) Cruise
Star Princess
Princess Cruises
San Francisco
Alaska
Show
$1,847
$185
$1,965
$196
$2,899
$290
$3,350
$335
Select
-19%
10 Sep 20
10 Night Inside Passage (roundtrip San Francisco) Cruise
Star Princess
Princess Cruises
San Francisco
Alaska
Show
$1,847
$185
$1,964
$196
$2,839
$284
$3,241
$324
Select
20 Sep 20
7 Night Pacific Northwest Coast Cruise
Star Princess
Princess Cruises
San Francisco
U. S. Pacific Coast
Show
$1,675
$239
$1,813
$259
$2,224
$318
$2,773
$396
Select
27 Sep 20
7 Night Classic California Coast Cruise
Star Princess
Princess Cruises
San Francisco
U. S. Pacific Coast
Show
$1,469
$210
$1,606
$229
$1,890
$270
$2,361
$337
Select
04 Oct 20
7 Night Pacific Northwest Coast Cruise
Star Princess
Princess Cruises
San Francisco
U. S. Pacific Coast
Show
$1,675
$239
$1,812
$259
$2,223
$318
$2,772
$396
Select
11 Oct 20
4 Night Pacific Coastal Cruise
Star Princess
Princess Cruises
San Francisco
U. S. Pacific Coast
Show
$552
$138
$620
$155
$905
$226
$1,101
$275
Select
15 Oct 20
7 Night Pacific Wine Country Cruise
Star Princess
Princess Cruises
Vancouver
U. S. Pacific Coast
Show
$1,331
$190
$1,468
$210
$1,674
$239
$2,086
$298
Select
22 Oct 20
15 Night Hawaiian Islands Cruise
Star Princess
Princess Cruises
Los Angeles
Hawaii
Show
$2,437
$162
$2,566
$171
$3,907
$260
$5,063
$338
Select
-11%
06 Nov 20
15 Night Hawaiian Islands Cruise
Star Princess
Princess Cruises
Los Angeles
Hawaii
Show
$2,608
$174
$2,883
$192
$4,117
$274
$5,078
$339
Select
21 Nov 20
15 Night Hawaiian Islands Cruise
Star Princess
Princess Cruises
Los Angeles
Hawaii
Show
$2,481
$165
$2,755
$184
$3,990
$266
$4,950
$330
Select
06 Dec 20
15 Night Hawaiian Islands Cruise
Star Princess
Princess Cruises
Los Angeles
Hawaii
Show
$2,481
$165
$2,755
$184
$3,990
$266
$4,950
$330
Select
21 Dec 20
15 Night Hawaiian Islands Cruise
Star Princess
Princess Cruises
Los Angeles
Hawaii
Show
$3,020
$201
$3,294
$220
$4,392
$293
$6,038
$403
Select
05 Jan 21
15 Night Hawaiian Islands Cruise
Star Princess
Princess Cruises
Los Angeles
Hawaii
Show
$2,608
$174
$2,883
$192
$4,117
$274
$5,078
$339
Select
20 Jan 21
10 Night Baja Peninsula & Sea Of Cortez Cruise
Star Princess
Princess Cruises
Los Angeles
Mexico
Show
$1,635
$164
$1,841
$184
$2,458
$246
$2,870
$287
Select
30 Jan 21
15 Night Hawaiian Islands Cruise
Star Princess
Princess Cruises
Los Angeles
Hawaii
Show
$2,618
$175
$2,892
$193
$4,127
$275
$5,088
$339
Select
14 Feb 21
10 Night Baja Peninsula & Sea Of Cortez Cruise
Star Princess
Princess Cruises
Los Angeles
Mexico
Show
$1,772
$177
$1,988
$199
$2,596
$260
$3,007
$301
Select
24 Feb 21
15 Night Hawaiian Islands Cruise
Star Princess
Princess Cruises
Los Angeles
Hawaii
Show
$2,608
$174
$2,883
$192
$4,117
$274
$5,078
$339
Select
11 Mar 21
15 Night Hawaiian Islands Cruise
Star Princess
Princess Cruises
Los Angeles
Hawaii
Show
$2,608
$174
$2,883
$192
$4,117
$274
$5,078
$339
Select
26 Mar 21
28 Night Hawaii, Tahiti & Samoa Cruise
Star Princess
Princess Cruises
Los Angeles
Hawaii
Show
$5,262
$188
$5,626
$201
$8,565
$306
$12,122
$433
Select
-16%
23 Apr 21
10 Night Baja Peninsula & Sea Of Cortez Cruise
Star Princess
Princess Cruises
Los Angeles
Mexico
Show
$1,772
$177
$1,988
$199
$2,596
$260
$3,007
$301
Select
03 May 21
7 Night Pacific Wine Country Cruise
Star Princess
Princess Cruises
Los Angeles
U. S. Pacific Coast
Show
$1,528
$218
$1,665
$238
$1,871
$267
$2,282
$326
Select
24 Jan 20
46 Night Indian Ocean & South Africa Odyssey Cruise
Sun Princess
Princess Cruises
Fremantle
Africa
Show
$8,853
$192
$10,911
$237
Select
10 Mar 20
11 Night Southern Australia Explorer Cruise
Sun Princess
Princess Cruises
Fremantle
Australia
Show
$1,823
$166
$3,822
$347
Select
-37%
21 Mar 20
15 Night Papua New Guinea Cruise
Sun Princess
Princess Cruises
Sydney
South Pacific
Show
$2,414
$161
$7,363
$491
Select
-53%
05 Apr 20
10 Night Queensland Cruise
Sun Princess
Princess Cruises
Sydney
Australia
Show
$1,538
$154
Select
15 Apr 20
77 Night Circle Pacific Roundtrip Sydney Cruise
Sun Princess
Princess Cruises
Sydney
South Pacific
Show
$16,731
$217
$18,691
$243
$26,135
$339
$44,172
$574
Select
15 Apr 20
2 Night Australia Getaway Cruise
Sun Princess
Princess Cruises
Sydney
Australia
$294
$147
$343
$172
$490
$245
Select
17 Apr 20
77 Night Circle Pacific Roundtrip Brisbane Cruise
Sun Princess
Princess Cruises
Brisbane
South Pacific
Show
$16,731
$217
$18,691
$243
$26,531
$345
$44,173
$574
Select
15 Apr 20
22 Night Circle Pacific Segment - Sydney To Tokyo (yokohama) Cruise
Sun Princess
Princess Cruises
Sydney
Australia
Show
$4,038
$184
$5,312
$241
$6,978
$317
$13,299
$604
Select
07 May 20
27 Night Circle Pacific Segment - Tokyo (yokohama) To San Francisco Cruise
Sun Princess
Princess Cruises
Tokyo
Australia
Show
$6,690
$248
$9,257
$343
$11,070
$410
Select
07 May 20
77 Night Circle Pacific Roundtrip Tokyo (yokohama) Cruise
Sun Princess
Princess Cruises
Tokyo
South Pacific
Show
$17,345
$225
$18,693
$243
$26,533
$345
$45,496
$591
Select
07 May 20
55 Night Circle Pacific Liner Tokyo (yokohama) To Sydney Cruise
Sun Princess
Princess Cruises
Tokyo
Far East
Show
$13,477
$245
$16,711
$304
$20,886
$380
Select
02 Jun 20
28 Night Circle Pacific Segment - San Francisco To Sydney Cruise
Sun Princess
Princess Cruises
San Francisco
South Pacific
Show
$6,884
$246
$8,550
$305
Select
27 Jun 20
26 Night Asia & Australia Cruise
Sun Princess
Princess Cruises
Auckland
Australia
Show
$3,307
$127
$4,091
$157
$4,875
$187
Select
01 Jul 20
22 Night Asia & Australia Cruise
Sun Princess
Princess Cruises
Sydney
Australia
Show
$2,813
$128
$3,254
$148
$4,136
$188
Select
-22%
03 Jul 20
20 Night Asia & Australia Cruise
Sun Princess
Princess Cruises
Brisbane
Australia
Show
$2,565
$128
$2,957
$148
$3,741
$187
$9,033
$452
Select
-25%
23 Nov 20
14 Night New Zealand Cruise
Sun Princess
Princess Cruises
Brisbane
Australia
Show
$1,778
$127
$2,366
$169
$2,660
$190
$3,748
$268
Select
-18%
07 Dec 20
7 Night Queensland Cruise
Sun Princess
Princess Cruises
Brisbane
Australia
Show
$987
$141
$1,183
$169
$1,379
$197
$2,334
$333
Select
-23%
14 Dec 20
14 Night Fiji Cruise
Sun Princess
Princess Cruises
Brisbane
South Pacific
Show
$1,973
$141
$2,561
$183
$3,149
$225
$4,815
$344
Select
-28%
28 Dec 20
14 Night New Zealand Cruise
Sun Princess
Princess Cruises
Brisbane
Australia
Show
$2,268
$162
$2,611
$187
$3,033
$217
$4,620
$330
Select
-21%
11 Jan 21
10 Night Papua New Guinea Cruise
Sun Princess
Princess Cruises
Brisbane
South Pacific
Show
$1,382
$138
$1,774
$177
$2,068
$207
$3,381
$338
Select
-20%
21 Jan 21
4 Night Australia Getaway Cruise
Sun Princess
Princess Cruises
Brisbane
Australia
Show
$493
$123
$542
$135
$689
$172
$1,042
$260
Select
-14%
25 Jan 21
14 Night New Zealand Cruise
Sun Princess
Princess Cruises
Brisbane
Australia
Show
$2,052
$147
$2,444
$175
$2,806
$200
$3,953
$282
Select
-10%
08 Feb 21
10 Night Tasmania Cruise
Sun Princess
Princess Cruises
Brisbane
Australia
Show
$1,675
$167
$1,763
$176
$2,509
$251
$3,684
$368
Select
-10%
18 Feb 21
4 Night Australia Getaway Cruise
Sun Princess
Princess Cruises
Brisbane
Australia
Show
$570
$143
$619
$155
$737
$184
$1,100
$275
Select
22 Feb 21
14 Night New Zealand Cruise
Sun Princess
Princess Cruises
Brisbane
Australia
Show
$2,150
$154
$2,444
$175
$2,806
$200
$4,159
$297
Select
-10%
08 Mar 21
15 Night Northern Explorer Cruise
Sun Princess
Princess Cruises
Brisbane
Australia
Show
$2,464
$164
$3,111
$207
$3,782
$252
$5,649
$377
Select
23 Mar 21
12 Night Treasures Of Southeast Asia Cruise
Sun Princess
Princess Cruises
Fremantle
Australia
Show
$1,911
$159
$2,205
$184
$2,842
$237
$4,205
$350
Select
20 Apr 21
12 Night Southeast Asia & Japan Cruise
Sun Princess
Princess Cruises
Singapore
Far East
Show
$1,626
$135
$2,459
$205
$2,758
$230
Select
20 Apr 21
29 Night Southeast Asia, Japan & Alaska Grand Adventure Cruise
Sun Princess
Princess Cruises
Singapore
Far East
Show
$5,021
$173
$5,755
$198
Select
-10%
02 May 21
17 Night Alaska & North Pacific Crossing Cruise
Sun Princess
Princess Cruises
Tokyo
Far East
Show
$1,838
$108
$2,740
$161
$3,235
$190
Select
-10%
16 Aug 20
24 Night Asia & Australia Cruise
Sun Princess
Princess Cruises
Tokyo
Australia
Show
$3,057
$127
$3,546
$148
$4,498
$187
Select
16 Aug 20
18 Night Asia & Australia Cruise
Sun Princess
Princess Cruises
Tokyo
Australia
Show
$2,305
$128
$2,657
$148
$2,967
$165
$4,598
$255
Select
03 Sep 20
35 Night Hawaii, Tahiti & South Pacific Cruise
Sun Princess
Princess Cruises
Brisbane
South Pacific
Show
$5,906
$169
$7,082
$202
$9,723
$278
Select
16 Aug 20
20 Night Asia & Australia Cruise
Sun Princess
Princess Cruises
Tokyo
Australia
Show
$2,553
$128
$2,954
$148
$3,362
$168
$5,426
$271
Select
09 Sep 20
31 Night Hawaii, Tahiti & South Pacific Cruise
Sun Princess
Princess Cruises
Auckland
South Pacific
Show
$5,420
$175
$5,616
$181
$8,360
$270
Select
08 Oct 20
2 Night Australia Getaway Cruise
Sun Princess
Princess Cruises
Brisbane
Australia
$294
$147
$343
$172
$490
$245
Select
05 Sep 20
35 Night Hawaii, Tahiti & South Pacific Cruise
Sun Princess
Princess Cruises
Sydney
South Pacific
Show
$5,713
$163
$5,909
$169
$9,143
$261
$24,420
$698
Select
-17%
10 Oct 20
28 Night Round Australia Cruise
Sun Princess
Princess Cruises
Sydney
Australia
Show
$5,027
$180
Select
07 Nov 20
2 Night Australia Getaway Cruise
Sun Princess
Princess Cruises
Sydney
Australia
$246
$123
$349
$174
$403
$201
$937
$468
Select
-13%
09 Nov 20
14 Night New Zealand Cruise
Sun Princess
Princess Cruises
Brisbane
Australia
Show
$1,778
$127
$2,366
$169
$2,714
$194
$5,821
$416
Select
-17%
05 Sep 20
13 Night Transpacific Cruise
Sun Princess
Princess Cruises
Sydney
Transpacific
Show
$2,225
$171
$2,813
$216
$3,431
$264
Select
18 Sep 20
22 Night Transpacific Cruise
Sun Princess
Princess Cruises
Honolulu
Transpacific
Show
$4,466
$203
$5,838
$265
$7,098
$323
Select
21 Jan 20
16 Night Antarctica & Cape Horn Cruise
Coral Princess
Princess Cruises
Buenos Aires
South America
Show
$4,261
$266
$4,334
$271
$5,750
$359
Select
06 Feb 20
14 Night Cape Horn & Strait Of Magellan Cruise
Coral Princess
Princess Cruises
San Antonio
South America
Show
$3,214
$230
$3,302
$236
$3,905
$279
Select
20 Feb 20
14 Night Cape Horn & Strait Of Magellan Cruise
Coral Princess
Princess Cruises
Buenos Aires
South America
Show
$5,994
$428
Select
05 Mar 20
14 Night Cape Horn & Strait Of Magellan Cruise
Coral Princess
Princess Cruises
San Antonio
South America
Show
$3,214
$230
$3,302
$236
$3,905
$279
$5,002
$357
Select
05 Mar 20
32 Night Brazilian & Cape Horn Grand Adventure Cruise
Coral Princess
Princess Cruises
San Antonio
South America
Show
$5,827
$182
$6,062
$189
$7,454
$233
Select
19 Mar 20
18 Night Brazilian Adventure Cruise
Coral Princess
Princess Cruises
Buenos Aires
South America
Show
$3,764
$209
$4,543
$252
Select
06 Apr 20
15 Night Panama Canal - Ocean To Ocean Cruise
Coral Princess
Princess Cruises
Fort Lauderdale (Port Everglades)
South Pacific
Show
$3,425
$228
$3,611
$241
$4,497
$300
$5,163
$344
Select
21 Apr 20
19 Night Panama Canal Pacific Adventure Cruise
Coral Princess
Princess Cruises
Los Angeles
South Pacific
Show
$3,647
$192
$3,892
$205
$4,656
$245
$6,023
$317
Select
10 May 20
3 Night Pacific Coastal Cruise
Coral Princess
Princess Cruises
Los Angeles
U. S. Pacific Coast
$415
$138
$464
$155
$581
$194
$768
$256
Select
13 May 20
7 Night Inside Passage (with Glacier Bay National Park) Cruise
Coral Princess
Princess Cruises
Vancouver
Alaska
Show
$1,442
$206
$1,580
$226
$2,043
$292
$2,406
$344
Select
-14%
20 May 20
7 Night Voyage Of The Glaciers With Glacier Bay (northbound) Cruise
Coral Princess
Princess Cruises
Vancouver
Alaska
Show
$1,324
$189
$1,441
$206
$2,120
$303
$2,532
$362
Select
27 May 20
7 Night Voyage Of The Glaciers With Glacier Bay (southbound) Cruise
Coral Princess
Princess Cruises
Anchorage
Alaska
Show
$1,441
$206
$1,569
$224
$2,263
$323
$2,718
$388
Select
03 Jun 20
7 Night Voyage Of The Glaciers With Glacier Bay (northbound) Cruise
Coral Princess
Princess Cruises
Vancouver
Alaska
Show
$1,510
$216
$1,628
$233
$2,332
$333
$2,836
$405
Select
10 Jun 20
7 Night Voyage Of The Glaciers With Glacier Bay (southbound) Cruise
Coral Princess
Princess Cruises
Anchorage
Alaska
Show
$1,569
$224
$1,696
$242
$2,645
$378
$3,149
$450
Select
17 Jun 20
7 Night Voyage Of The Glaciers With Glacier Bay (northbound) Cruise
Coral Princess
Princess Cruises
Vancouver
Alaska
Show
$1,569
$224
$1,697
$242
$2,778
$397
$3,150
$450
Select
24 Jun 20
7 Night Voyage Of The Glaciers With Glacier Bay (southbound) Cruise
Coral Princess
Princess Cruises
Anchorage
Alaska
Show
$3,105
$444
$2,704
$386
$3,336
$477
Select
01 Jul 20
7 Night Voyage Of The Glaciers With Glacier Bay (northbound) Cruise
Coral Princess
Princess Cruises
Vancouver
Alaska
Show
$1,628
$233
$1,755
$251
$2,758
$394
$3,150
$450
Select
08 Jul 20
7 Night Voyage Of The Glaciers With Glacier Bay (southbound) Cruise
Coral Princess
Princess Cruises
Anchorage
Alaska
Show
$1,696
$242
$1,823
$260
$2,900
$414
$3,404
$486
Select
15 Jul 20
7 Night Voyage Of The Glaciers With Glacier Bay (northbound) Cruise
Coral Princess
Princess Cruises
Vancouver
Alaska
Show
$1,628
$233
$1,755
$251
$2,704
$386
$3,150
$450
Select
22 Jul 20
7 Night Voyage Of The Glaciers With Glacier Bay (southbound) Cruise
Coral Princess
Princess Cruises
Anchorage
Alaska
Show
$1,696
$242
$1,824
$261
$2,900
$414
$3,405
$486
Select
29 Jul 20
7 Night Voyage Of The Glaciers With Glacier Bay (northbound) Cruise
Coral Princess
Princess Cruises
Vancouver
Alaska
Show
$1,628
$233
$1,755
$251
$2,645
$378
$3,091
$442
Select
05 Aug 20
7 Night Voyage Of The Glaciers With Glacier Bay (southbound) Cruise
Coral Princess
Princess Cruises
Anchorage
Alaska
Show
$1,696
$242
$1,823
$260
$2,772
$396
$3,277
$468
Select
12 Aug 20
7 Night Voyage Of The Glaciers With Glacier Bay (northbound) Cruise
Coral Princess
Princess Cruises
Vancouver
Alaska
Show
$1,569
$224
$1,696
$242
$2,645
$378
$3,091
$442
Select
19 Aug 20
7 Night Voyage Of The Glaciers With Glacier Bay (southbound) Cruise
Coral Princess
Princess Cruises
Anchorage
Alaska
Show
$2,988
$427
$3,096
$442
$3,032
$433
Select
26 Aug 20
7 Night Voyage Of The Glaciers With Glacier Bay (northbound) Cruise
Coral Princess
Princess Cruises
Vancouver
Alaska
Show
$1,510
$216
$1,628
$233
$2,449
$350
$2,905
$415
Select
02 Sep 20
7 Night Voyage Of The Glaciers With Glacier Bay (southbound) Cruise
Coral Princess
Princess Cruises
Anchorage
Alaska
Show
$1,510
$216
$1,627
$232
$2,586
$369
$3,032
$433
Select
09 Sep 20
7 Night Voyage Of The Glaciers With Glacier Bay (northbound) Cruise
Coral Princess
Princess Cruises
Vancouver
Alaska
Show
$1,442
$206
$1,569
$224
$2,331
$333
$2,777
$397
Select
16 Sep 20
7 Night Voyage Of The Glaciers With Glacier Bay (southbound) Cruise
Coral Princess
Princess Cruises
Anchorage
Alaska
Show
$1,441
$206
$1,657
$237
$2,449
$350
$2,904
$415
Select
20 May 20
14 Night Voyage Of The Glaciers Grand Adventure Cruise
Coral Princess
Princess Cruises
Vancouver
Alaska
Show
$2,550
$182
$3,506
$250
$4,344
$310
Select
03 Jun 20
14 Night Voyage Of The Glaciers Grand Adventure Cruise
Coral Princess
Princess Cruises
Vancouver
Alaska
Show
$2,854
$204
$3,148
$225
$4,839
$346
$5,534
$395
Select
17 Jun 20
14 Night Voyage Of The Glaciers Grand Adventure Cruise
Coral Princess
Princess Cruises
Vancouver
Alaska
Show
$2,913
$208
$3,158
$226
$5,191
$371
$6,113
$437
Select
01 Jul 20
14 Night Voyage Of The Glaciers Grand Adventure Cruise
Coral Princess
Princess Cruises
Vancouver
Alaska
Show
$3,089
$221
$3,305
$236
$5,417
$387
$6,181
$442
Select
15 Jul 20
14 Night Voyage Of The Glaciers Grand Adventure Cruise
Coral Princess
Princess Cruises
Vancouver
Alaska
Show
$3,089
$221
$3,305
$236
$5,417
$387
$6,064
$433
Select
29 Jul 20
14 Night Voyage Of The Glaciers Grand Adventure Cruise
Coral Princess
Princess Cruises
Vancouver
Alaska
Show
$3,089
$221
$3,305
$236
$5,240
$374
$5,887
$421
Select
12 Aug 20
14 Night Voyage Of The Glaciers Grand Adventure Cruise
Coral Princess
Princess Cruises
Vancouver
Alaska
Show
$2,913
$208
$3,158
$226
$5,064
$362
$5,770
$412
Select
26 Aug 20
14 Night Voyage Of The Glaciers Grand Adventure Cruise
Coral Princess
Princess Cruises
Vancouver
Alaska
Show
$2,849
$204
$3,021
$216
$4,917
$351
$5,485
$392
Select
09 Sep 20
14 Night Voyage Of The Glaciers Grand Adventure Cruise
Coral Princess
Princess Cruises
Vancouver
Alaska
Show
$2,697
$193
$2,967
$212
$4,662
$333
Select
23 Sep 20
4 Night Pacific Coastal Cruise
Coral Princess
Princess Cruises
Vancouver
U. S. Pacific Coast
Show
$552
$138
$620
$155
$826
$207
$1,101
$275
Select
27 Sep 20
19 Night Panama Canal Pacific Adventure Cruise
Coral Princess
Princess Cruises
Los Angeles
South Pacific
Show
$3,723
$196
$3,998
$210
$4,958
$261
$6,330
$333
Select
16 Oct 20
15 Night Panama Canal - Ocean To Ocean Cruise
Coral Princess
Princess Cruises
Los Angeles
South Pacific
Show
$3,447
$230
$3,663
$244
$4,662
$311
$5,368
$358
Select
31 Oct 20
15 Night Panama Canal - Ocean To Ocean Cruise
Coral Princess
Princess Cruises
Fort Lauderdale (Port Everglades)
South Pacific
Show
$3,270
$218
$3,476
$232
$4,299
$287
$5,191
$346
Select
18 Apr 21
15 Night Panama Canal - Ocean To Ocean Cruise
Coral Princess
Princess Cruises
Fort Lauderdale (Port Everglades)
South Pacific
Show
$3,691
$246
$3,897
$260
$4,720
$315
$5,622
$375
Select
18 Apr 21
19 Night Panama Canal & Pacific Coast Cruise
Coral Princess
Princess Cruises
Fort Lauderdale (Port Everglades)
South Pacific
Show
$4,118
$217
$4,392
$231
$5,627
$296
$6,588
$347
Select
03 May 21
4 Night Pacific Coastal Cruise
Coral Princess
Princess Cruises
Los Angeles
U. S. Pacific Coast
Show
$552
$138
$620
$155
$826
$207
$1,101
$275
Select
31 Oct 20
48 Night Panama Canal, Andes & Cape Horn (with Total Eclipse) Cruise
Coral Princess
Princess Cruises
Fort Lauderdale (Port Everglades)
South America
Show
$6,957
$145
$7,281
$152
Select
31 Oct 20
33 Night Panama Canal & Andes Grand Adventure Cruise
Coral Princess
Princess Cruises
Fort Lauderdale (Port Everglades)
South America
Show
$4,835
$147
$5,757
$174
$6,296
$191
$7,403
$224
Select
15 Nov 20
18 Night Andes & South America Cruise
Coral Princess
Princess Cruises
Los Angeles
South America
Show
$3,340
$186
$3,546
$197
$4,163
$231
$5,251
$292
Select
15 Nov 20
33 Night Andes & Cape Horn Grand Adventure (with Total Solar Eclipse) Cruise
Coral Princess
Princess Cruises
Los Angeles
South America
Show
$5,834
$177
$6,177
$187
$7,892
$239
$9,950
$302
Select
03 Dec 20
15 Night Cape Horn & Strait Of Magellan (with Total Solar Eclipse) Cruise
Coral Princess
Princess Cruises
San Antonio
South America
Show
$3,839
$256
$3,976
$265
$5,073
$338
$6,034
$402
Select
18 Dec 20
16 Night Antarctica & Cape Horn Cruise
Coral Princess
Princess Cruises
Buenos Aires
South America
Show
$5,281
$330
$5,428
$339
$7,202
$450
$9,123
$570
Select
03 Jan 21
16 Night Antarctica & Cape Horn Cruise
Coral Princess
Princess Cruises
San Antonio
South America
Show
$5,151
$322
$5,288
$331
$7,072
$442
$8,993
$562
Select
19 Jan 21
16 Night Antarctica & Cape Horn Cruise
Coral Princess
Princess Cruises
Buenos Aires
South America
Show
$5,281
$330
$5,428
$339
$7,202
$450
$9,123
$570
Select
04 Feb 21
14 Night Cape Horn & Strait Of Magellan Cruise
Coral Princess
Princess Cruises
San Antonio
South America
Show
$3,858
$276
$3,996
$285
$4,887
$349
$6,053
$432
Select
18 Feb 21
14 Night Cape Horn & Strait Of Magellan Cruise
Coral Princess
Princess Cruises
Buenos Aires
South America
Show
$3,888
$278
$4,025
$288
$5,133
$367
$6,083
$435
Select
04 Mar 21
14 Night Cape Horn & Strait Of Magellan Cruise
Coral Princess
Princess Cruises
San Antonio
South America
Show
$3,858
$276
$3,995
$285
$5,093
$364
$6,053
$432
Select
04 Mar 21
31 Night Brazilian & Cape Horn Grand Adventure Cruise
Coral Princess
Princess Cruises
San Antonio
South America
Show
$6,881
$222
$7,224
$233
$8,939
$288
$10,997
$355
Select
18 Mar 21
17 Night Brazilian Adventure Cruise
Coral Princess
Princess Cruises
Buenos Aires
South America
Show
$3,211
$189
$3,417
$201
$4,034
$237
$5,132
$302
Select
06 Jan 20
14 Night Southeast Asia & Japan Cruise
Diamond Princess
Princess Cruises
Singapore
Far East
Show
$1,872
$134
$2,183
$156
Select
-30%
12 Feb 20
8 Night Japan & Taiwan (from Tokyo) Cruise
Diamond Princess
Princess Cruises
Tokyo
Far East
Show
$779
$97
$849
$106
$1,496
$187
$1,766
$221
Select
-44%
14 Feb 20
8 Night Japan & Taiwan (from Kobe) Cruise
Diamond Princess
Princess Cruises
Kobe
Far East
Show
$1,332
$166
$1,469
$184
$2,368
$296
$2,686
$336
Select
22 Feb 20
8 Night Japan & Taiwan (from Kobe) Cruise
Diamond Princess
Princess Cruises
Kobe
Far East
Show
$1,371
$171
$1,508
$189
$2,176
$272
$2,686
$336
Select
-10%
25 Feb 20
8 Night Japan & Taiwan (from Taipei) Cruise
Diamond Princess
Princess Cruises
Keelung (Taipei)
Far East
Show
$1,449
$181
$2,176
$272
$2,686
$336
Select
-10%
01 Mar 20
8 Night Japan & Taiwan (from Kobe) Cruise
Diamond Princess
Princess Cruises
Kobe
Far East
Show
$5,368
$671
Select
04 Mar 20
8 Night Japan & Taiwan (from Taipei) Cruise
Diamond Princess
Princess Cruises
Keelung (Taipei)
Far East
Show
$1,408
$176
$1,506
$188
$2,232
$279
$3,284
$410
Select
-10%
15 Dec 19
8 Night Southern Islands Cruise
Diamond Princess
Princess Cruises
Tokyo
Far East
Show
$1,524
$191
Select
-13%
15 Mar 20
9 Night Kyushu Spring Flowers Cruise
Diamond Princess
Princess Cruises
Tokyo
Far East
Show
$2,555
$284
$2,457
$273
Select
-44%
15 Mar 20
18 Night Kyushu & Shikoku Spring Flowers Cruise
Diamond Princess
Princess Cruises
Tokyo
Far East
Show
$3,611
$201
Select
02 Apr 20
9 Night Japan Explorer Spring Flowers Cruise
Diamond Princess
Princess Cruises
Tokyo
Far East
Show
$8,056
$895
Select
11 Apr 20
9 Night Sea Of Japan Spring Flowers Cruise
Diamond Princess
Princess Cruises
Tokyo
Far East
Show
$2,438
$271
$3,869
$430
$4,418
$491
Select
11 Apr 20
18 Night Sea Of Japan & Northern Japan Spring Flowers Cruise
Diamond Princess
Princess Cruises
Tokyo
Far East
Show
$4,052
$225
$4,542
$252
$12,309
$684
Select
20 Apr 20
9 Night Northern Japan Spring Flowers Cruise
Diamond Princess
Princess Cruises
Tokyo
Far East
Show
$1,674
$186
$1,830
$203
$2,556
$284
$2,458
$273
Select
-40%
29 Apr 20
6 Night Golden Week Korea & Japan Getaway Cruise
Diamond Princess
Princess Cruises
Tokyo
Far East
Show
$1,866
$311
$2,879
$480
$4,569
$762
Select
05 May 20
5 Night Golden Week Korea & Japan Getaway Cruise
Diamond Princess
Princess Cruises
Tokyo
Far East
Show
$1,532
$306
$2,003
$401
$2,427
$485
$3,750
$750
Select
10 May 20
6 Night Kyushu & Korea Cruise
Diamond Princess
Princess Cruises
Tokyo
Far East
Show
$1,161
$194
$1,259
$210
$1,664
$277
$2,066
$344
Select
10 May 20
13 Night Kyushu & Shikoku Explorer Cruise
Diamond Princess
Princess Cruises
Tokyo
Far East
Show
$2,873
$221
$3,069
$236
$6,087
$468
Select
-19%
16 May 20
7 Night Japan Explorer Cruise
Diamond Princess
Princess Cruises
Kobe
Far East
Show
$1,937
$277
$2,055
$294
$2,780
$397
$3,446
$492
Select
16 May 20
14 Night Southern Islands Explorer Cruise
Diamond Princess
Princess Cruises
Kobe
Far East
Show
$3,208
$229
$3,571
$255
$4,580
$327
$5,884
$420
Select
-19%
23 May 20
7 Night Southern Islands Cruise
Diamond Princess
Princess Cruises
Kobe
Far East
Show
$1,907
$272
Select
23 May 20
14 Night Southern Islands Explorer Cruise
Diamond Princess
Princess Cruises
Kobe
Far East
Show
$2,679
$191
$3,463
$247
$3,782
$270
$5,056
$361
Select
30 May 20
7 Night Japan Explorer Cruise
Diamond Princess
Princess Cruises
Kobe
Far East
Show
$1,359
$194
$1,398
$200
$1,989
$284
$2,411
$344
Select
30 May 20
14 Night Southern Islands Explorer Cruise
Diamond Princess
Princess Cruises
Kobe
Far East
Show
$2,679
$191
$3,463
$247
$3,781
$270
$5,055
$361
Select
06 Jun 20
7 Night Southern Islands Cruise
Diamond Princess
Princess Cruises
Kobe
Far East
Show
$1,893
$270
Select
06 Jun 20
12 Night Southern Islands Explorer Cruise
Diamond Princess
Princess Cruises
Kobe
Far East
Show
$2,285
$190
$2,922
$243
$3,260
$272
$4,328
$361
Select
13 Jun 20
5 Night Kyushu Cruise
Diamond Princess
Princess Cruises
Kobe
Far East
Show
$2,610
$522
Select
13 Jun 20
13 Night Southern Islands Explorer With Annular Solar Eclipse Cruise
Diamond Princess
Princess Cruises
Kobe
Far East
Show
$2,836
$218
$2,895
$223
$4,272
$329
$4,889
$376
Select
18 Jun 20
8 Night Southern Islands With Annular Solar Eclipse Cruise
Diamond Princess
Princess Cruises
Kobe
Far East
Show
$1,506
$188
$2,290
$286
$3,358
$420
$3,946
$493
Select
-32%
18 Jun 20
16 Night Southern Islands & Circle Japan With Annular Solar Eclipse Cruise
Diamond Princess
Princess Cruises
Kobe
Far East
Show
$3,749
$234
$4,455
$278
$5,434
$340
$6,287
$393
Select
26 Jun 20
8 Night Circle Japan Cruise
Diamond Princess
Princess Cruises
Kobe
Far East
Show
$1,958
$245
$2,272
$284
$3,242
$405
$3,859
$482
Select
-12%
26 Jun 20
14 Night Circle Japan Explorer Cruise
Diamond Princess
Princess Cruises
Kobe
Far East
Show
$2,777
$198
$2,973
$212
$4,075
$291
$5,153
$368
Select
04 Jul 20
6 Night Kyushu & Korea Cruise
Diamond Princess
Princess Cruises
Kobe
Far East
Show
$1,063
$177
$1,259
$210
$1,664
$277
$2,693
$449
Select
04 Jul 20
15 Night Grand Japan With Gion Festival Cruise
Diamond Princess
Princess Cruises
Kobe
Far East
Show
$2,973
$198
$3,169
$211
$4,369
$291
$5,545
$370
Select
10 Jul 20
9 Night Circle Japan With Gion Festival Cruise
Diamond Princess
Princess Cruises
Tokyo
Far East
Show
$1,860
$207
$2,046
$227
$2,752
$306
$3,529
$392
Select
-27%
10 Jul 20
17 Night Grand Japan With Gion & Tenjin Festivals Cruise
Diamond Princess
Princess Cruises
Tokyo
Far East
Show
$3,268
$192
$4,346
$256
$4,861
$286
$6,233
$367
Select
19 Jul 20
8 Night Gion And Tenjin Festivals Cruise
Diamond Princess
Princess Cruises
Tokyo
Far East
Show
$1,790
$224
$1,261
$158
$2,645
$331
$3,674
$459
Select
19 Jul 20
16 Night Grand Japan With Gion, Tenjin & Nebuta Festival Cruise
Diamond Princess
Princess Cruises
Tokyo
Far East
Show
$3,071
$192
$3,365
$210
$4,565
$285
$5,840
$365
Select
-37%
27 Jul 20
8 Night Northern Japan (with Nebuta Festival) Cruise
Diamond Princess
Princess Cruises
Tokyo
Far East
Show
$2,407
$301
$3,544
$443
$4,769
$596
Select
27 Jul 20
19 Night Grand Japan (with Nebuta & Summer Festivals) Cruise
Diamond Princess
Princess Cruises
Tokyo
Far East
Show
$4,534
$239
$5,024
$264
$6,690
$352
$9,042
$476
Select
04 Aug 20
11 Night Circle Japan (with Nebuta & Summer Festivals) Cruise
Diamond Princess
Princess Cruises
Tokyo
Far East
Show
$2,606
$237
$2,792
$254
$3,987
$362
$6,222
$566
Select
-21%
04 Aug 20
19 Night Grand Japan With Nebuta, Kumano Fireworks & Summer Festivals Cruise
Diamond Princess
Princess Cruises
Tokyo
Far East
Show
$4,671
$246
$5,220
$275
$6,886
$362
$8,728
$459
Select
15 Aug 20
8 Night Japan Explorer With Kumano Fireworks Cruise
Diamond Princess
Princess Cruises
Tokyo
Far East
Show
$1,711
$214
$1,800
$225
$2,420
$302
$3,370
$421
Select
-33%
15 Aug 20
17 Night Grand Japan With Kumano Fireworks Cruise
Diamond Princess
Princess Cruises
Tokyo
Far East
Show
$3,268
$192
$3,660
$215
$4,861
$286
$6,233
$367
Select
23 Aug 20
9 Night Sea Of Japan Cruise
Diamond Princess
Princess Cruises
Tokyo
Far East
Show
$1,615
$179
$1,673
$186
$2,500
$278
$3,068
$341
Select
23 Aug 20
17 Night Circle Hokkaido & Sea Of Japan Cruise
Diamond Princess
Princess Cruises
Tokyo
Far East
Show
$3,268
$192
$3,660
$215
$5,003
$294
$6,414
$377
Select
01 Sep 20
8 Night Circle Hokkaido Cruise
Diamond Princess
Princess Cruises
Tokyo
Far East
Show
$1,476
$185
$1,898
$237
$2,303
$288
$7,128
$891
Select
01 Sep 20
17 Night Circle Hokkaido & Sea Of Japan Cruise
Diamond Princess
Princess Cruises
Tokyo
Far East
Show
$3,268
$192
$3,660
$215
$4,861
$286
$6,233
$367
Select
09 Sep 20
9 Night Sea Of Japan Cruise
Diamond Princess
Princess Cruises
Tokyo
Far East
Show
$1,615
$179
$1,673
$186
$2,500
$278
$3,068
$341
Select
-29%
23 Sep 20
8 Night Circle Hokkaido Cruise
Diamond Princess
Princess Cruises
Tokyo
Far East
Show
$1,555
$194
$1,653
$207
$2,301
$288
$3,730
$466
Select
-25%
23 Sep 20
23 Night Southeast Asia & Circle Hokkaido Cruise
Diamond Princess
Princess Cruises
Tokyo
Far East
Show
$4,135
$180
$4,527
$197
$6,143
$267
$7,614
$331
Select
01 Oct 20
15 Night China, Taiwan & Vietnam Cruise
Diamond Princess
Princess Cruises
Tokyo
Far East
Show
$2,482
$165
$2,678
$179
$3,681
$245
$6,672
$445
Select
-34%
01 Oct 20
23 Night Southeast Asia & Circle Hokkaido Cruise
Diamond Princess
Princess Cruises
Tokyo
Far East
Show
$4,135
$180
$4,527
$197
$6,143
$267
$7,614
$331
Select
16 Oct 20
8 Night Circle Hokkaido Cruise
Diamond Princess
Princess Cruises
Tokyo
Far East
Show
$1,555
$194
$1,653
$207
$2,302
$288
$7,163
$895
Select
16 Oct 20
17 Night Circle Hokkaido & Northern Japan Cruise
Diamond Princess
Princess Cruises
Tokyo
Far East
Show
$3,268
$192
$3,660
$215
$4,860
$286
$6,232
$367
Select
24 Oct 20
9 Night Northern Japan Cruise
Diamond Princess
Princess Cruises
Tokyo
Far East
Show
$1,752
$195
$1,850
$206
$2,647
$294
$4,398
$489
Select
-29%
24 Oct 20
18 Night Northern Japan & Sea Of Japan Cruise
Diamond Princess
Princess Cruises
Tokyo
Far East
Show
$3,465
$192
$3,955
$220
$5,155
$286
$6,625
$368
Select
02 Nov 20
9 Night Sea Of Japan Cruise
Diamond Princess
Princess Cruises
Tokyo
Far East
Show
$1,752
$195
$1,850
$206
$2,647
$294
$7,939
$882
Select
02 Nov 20
18 Night Sea Of Japan Explorer Cruise
Diamond Princess
Princess Cruises
Tokyo
Far East
Show
$3,461
$192
$3,951
$220
$5,152
$286
$6,622
$368
Select
11 Nov 20
9 Night Japan Explorer Cruise
Diamond Princess
Princess Cruises
Tokyo
Far East
Show
$1,752
$195
$1,850
$206
$2,647
$294
$7,939
$882
Select
-30%
11 Nov 20
18 Night Shikoku Explorer Cruise
Diamond Princess
Princess Cruises
Tokyo
Far East
Show
$3,466
$193
$3,956
$220
$5,157
$286
$6,627
$368
Select
20 Nov 20
9 Night Shikoku Cruise
Diamond Princess
Princess Cruises
Tokyo
Far East
Show
$1,752
$195
$1,850
$206
$2,647
$294
$7,939
$882
Select
-30%
20 Nov 20
17 Night Shikoku & Southern Islands Cruise
Diamond Princess
Princess Cruises
Tokyo
Far East
Show
$3,073
$181
$3,357
$197
$4,566
$269
$6,527
$384
Select
29 Nov 20
8 Night Southern Islands Cruise
Diamond Princess
Princess Cruises
Tokyo
Far East
Show
$1,555
$194
$2,499
$312
$5,684
$710
Select
29 Nov 20
17 Night Southern Islands & Kyushu Cruise
Diamond Princess
Princess Cruises
Tokyo
Far East
Show
$3,071
$181
$3,356
$197
$4,565
$269
$6,526
$384
Select
07 Dec 20
9 Night Kyushu Cruise
Diamond Princess
Princess Cruises
Tokyo
Far East
Show
$1,359
$151
$1,555
$173
$2,008
$223
$5,488
$610
Select
16 Dec 20
7 Night China & Japan Cruise
Diamond Princess
Princess Cruises
Tokyo
Far East
Show
$1,497
$214
$1,634
$233
$2,039
$291
$2,303
$329
Select
16 Dec 20
14 Night China & Vietnam Cruise
Diamond Princess
Princess Cruises
Tokyo
Far East
Show
$2,963
$212
$3,306
$236
$4,193
$299
$4,703
$336
Select
16 Dec 20
21 Night China, Vietnam & Borneo Cruise
Diamond Princess
Princess Cruises
Tokyo
Far East
Show
$4,240
$202
$4,769
$227
$5,994
$285
$6,925
$330
Select
16 Dec 20
28 Night Grand Asia Collection Cruise
Diamond Princess
Princess Cruises
Tokyo
Far East
Show
$5,569
$199
$6,490
$232
$8,019
$286
Select
23 Dec 20
7 Night Vietnam Cruise
Diamond Princess
Princess Cruises
Hong Kong
Far East
Show
$1,662
$237
$1,867
$267
$2,321
$332
$2,605
$372
Select
23 Dec 20
14 Night Vietnam & Borneo Cruise
Diamond Princess
Princess Cruises
Hong Kong
Far East
Show
$3,117
$223
$3,519
$251
$4,328
$309
$4,994
$357
Select
23 Dec 20
21 Night Vietnam, Borneo & Japan Cruise
Diamond Princess
Princess Cruises
Hong Kong
Far East
Show
$4,170
$199
$4,699
$224
$5,934
$283
$6,855
$326
Select
30 Dec 20
7 Night Borneo & Philippines Cruise
Diamond Princess
Princess Cruises
Singapore
Far East
Show
$1,661
$237
$1,857
$265
$2,262
$323
$2,595
$371
Select
30 Dec 20
14 Night Borneo & Japan Cruise
Diamond Princess
Princess Cruises
Singapore
Far East
Show
$3,186
$228
$4,004
$286
Select
06 Jan 21
7 Night Taiwan & Japan Cruise
Diamond Princess
Princess Cruises
Hong Kong
Far East
Show
$1,407
$201
$1,534
$219
$1,949
$278
$2,213
$316
Select
13 Jan 21
15 Night China, Taiwan & Vietnam Cruise
Diamond Princess
Princess Cruises
Tokyo
Far East
Show
$2,481
$165
$2,677
$178
$3,681
$245
$6,078
$405
Select
28 Jan 21
8 Night Japan & Taiwan (from Tokyo) Cruise
Diamond Princess
Princess Cruises
Tokyo
Far East
Show
$1,534
$192
$1,632
$204
$2,297
$287
$2,984
$373
Select
30 Jan 21
8 Night Japan & Taiwan (from Kobe) Cruise
Diamond Princess
Princess Cruises
Kobe
Far East
Show
$1,651
$206
$1,788
$224
$2,680
$335
$3,494
$437
Select
05 Feb 21
8 Night Japan & Taiwan (from Tokyo) Cruise
Diamond Princess
Princess Cruises
Tokyo
Far East
Show
$1,651
$206
$1,789
$224
$2,680
$335
$3,229
$404
Select
05 Feb 21
5 Night Honshu & Okinawa (from Tokyo) Cruise
Diamond Princess
Princess Cruises
Tokyo
Far East
Show
$1,061
$212
$1,130
$226
$1,688
$338
$2,021
$404
Select
07 Feb 21
8 Night Japan & Taiwan (from Kobe) Cruise
Diamond Princess
Princess Cruises
Kobe
Far East
Show
$1,651
$206
$1,789
$224
$2,680
$335
$3,317
$415
Select
10 Feb 21
8 Night Japan & Taiwan (from Taipei) Cruise
Diamond Princess
Princess Cruises
Keelung (Taipei)
Far East
Show
$1,651
$206
$1,788
$224
$2,680
$335
$3,229
$404
Select
13 Feb 21
8 Night Japan & Taiwan (from Tokyo) Cruise
Diamond Princess
Princess Cruises
Tokyo
Far East
Show
$1,651
$206
$1,788
$224
$2,680
$335
$3,229
$404
Select
15 Feb 21
8 Night Japan & Taiwan (from Kobe) Cruise
Diamond Princess
Princess Cruises
Kobe
Far East
Show
$1,651
$206
$1,788
$224
$2,680
$335
$3,494
$437
Select
18 Feb 21
8 Night Japan & Taiwan (from Taipei) Cruise
Diamond Princess
Princess Cruises
Keelung (Taipei)
Far East
Show
$1,651
$206
$1,788
$224
$2,680
$335
$3,229
$404
Select
21 Feb 21
8 Night Japan & Taiwan (from Tokyo) Cruise
Diamond Princess
Princess Cruises
Tokyo
Far East
Show
$1,651
$206
$1,788
$224
$2,680
$335
$3,229
$404
Select
23 Feb 21
8 Night Japan & Taiwan (from Kobe) Cruise
Diamond Princess
Princess Cruises
Kobe
Far East
Show
$1,651
$206
$1,813
$227
$2,680
$335
$3,494
$437
Select
26 Feb 21
3 Night Taipei To Tokyo Cruise
Diamond Princess
Princess Cruises
Keelung (Taipei)
Far East
$608
$203
$667
$222
$1,010
$337
$1,216
$405
Select
01 Mar 21
8 Night Japan & Taiwan (from Tokyo) Cruise
Diamond Princess
Princess Cruises
Tokyo
Far East
Show
$1,592
$199
$1,720
$215
$2,543
$318
$3,023
$378
Select
03 Mar 21
6 Night Japan & Taiwan (from Kobe) Cruise
Diamond Princess
Princess Cruises
Kobe
Far East
Show
$1,267
$211
$1,787
$298
$1,953
$326
$2,566
$428
Select
09 Jan 20
38 Night Andes & Cape Horn Grand Adventure Cruise
Island Princess
Princess Cruises
Fort Lauderdale (Port Everglades)
South America
Show
$14,158
$373
Select
03 Feb 20
13 Night Cape Horn & Strait Of Magellan Cruise
Island Princess
Princess Cruises
San Antonio
South America
Show
$3,043
$234
$3,347
$257
$3,896
$300
$5,911
$455
Select
-24%
03 Feb 20
33 Night Cape Horn & Brazilian Grand Adventure Cruise
Island Princess
Princess Cruises
San Antonio
South America
Show
$8,663
$263
$15,001
$455
Select
07 Mar 20
10 Night Panama Canal With Costa Rica & Caribbean Cruise
Island Princess
Princess Cruises
Fort Lauderdale (Port Everglades)
South Pacific
Show
$2,308
$231
$2,504
$250
$2,992
$299
$3,556
$356
Select
17 Mar 20
10 Night Panama Canal With Costa Rica & Caribbean Cruise
Island Princess
Princess Cruises
Fort Lauderdale (Port Everglades)
South Pacific
Show
$2,308
$231
$2,504
$250
$3,174
$317
$3,556
$356
Select
27 Mar 20
15 Night Panama Canal - Ocean To Ocean Cruise
Island Princess
Princess Cruises
Fort Lauderdale (Port Everglades)
South Pacific
Show
$3,405
$227
$3,5