Cruises
Ships
Destination
Promotions
Latest News
Royal Caribbean cruises are getting ANOTHER Oasis class ship!  Due to the exceptional performance of this vessel class, Royal Caribbean have signed a deal for the sixth Oasis-class ship in the fleet, which will be due for delivery in 2023.  The fifth in the class is due in 2021, and we're expecting her name to be announced at any moment!  Watch this space to be one of the first onboard!
Best Deals
Royal Caribbean are ready to help you choose your next adventure with their Cruise Your Own Adventure Sale.
Book a cabin on any local or international cruise and the first two guests in the stateroom save up to 30%*.
Plus, book a local cruise of 6 nights or longer and enjoy up to US$300 shipboard credit per stateroom*
PLUS, for travel after 10 December 2019, choose how you deposit:
Looking for an extra discounted local Royal Caribbean deal?  Check out Cruise Guru's Exclusive Discounted Deals and enjoy fantastic reduced rates* when you book on the 'Promotional Fare'.
To find your perfect Royal Caribbean cruise use the links below, try our Cruise Finder tool to search for Royal Caribbean cruises, or simply contact us for assistance. *Terms and conditions apply.
Royal Caribbean cruises in Australia, New Zealand and the South Pacific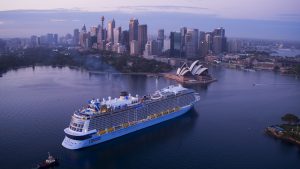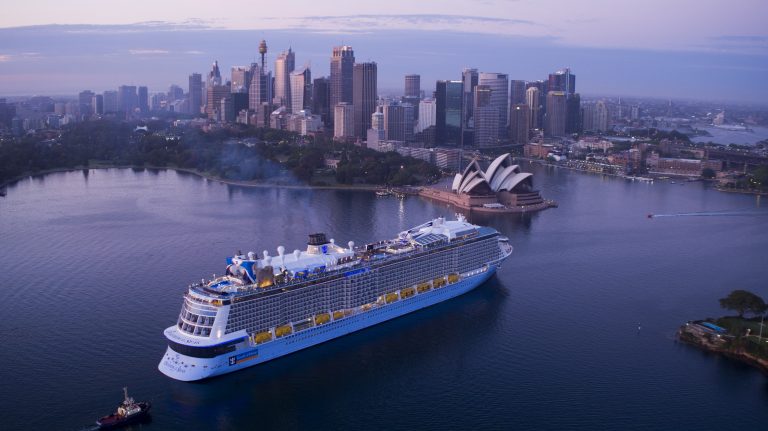 Royal Caribbean cruises from Australia between October and April of each year, as a select number of ships make their way down-under to soak up Australia's summer sun.   While here, there is a fantastic schedule of  Royal Caribbean cruises in the South Pacific ranging in duration from 7 to 14 nights as well as cruises to New Zealand.  Within Australia you can cruise to Tasmania or Queensland.  If you're looking to give Royal Caribbean (or cruising) a try, jump on one of Royal Caribbean's 3 to 4 night sampler cruises. The majority of Royal Caribbean's Australia, New Zealand and South Pacific itineraries depart from Sydney, however from 2020 Radiance of the Seas will make her way to homeport from Brisbane during the summer month.  Limited cruise departures are also available from Perth.
Local Australian Royal Caribbean cruises are available on board one of four entertainment packed ships: regular returnees are Radiance of the Seas and the largest ship of any cruise line to visit Australian waters, Ovation of the Seas with it's newly designed staterooms and 'wow' features including a 360 degree view glass capsule. For summer 2019 Voyager of the Seas will also return to cruise Australia and the South Pacific with new to Australian waters, Serenade of the Seas visiting for the first time in summer 2020.
Looking for a bargain? View Royal Caribbean cruises within Australia under $999.
Asia
In Asia, Royal Caribbean cruises offer departures from Singapore, Hong Kong, Beijing and Shanghai.  With a massive number of mini-break 3 to 5 night cruises on offer, Royal Caribbean gives you a fantastic opportunity to tack on a cruise escape to your Asian holiday.  These short cruises can offer you a taste of Malaysia, a sample of Thailand, an impression of Vietnam and even a snippet of Japan.
If you are wanting a cruise to be the destination on your Asian adventure, check out Royal Caribbean's longer Asia itineraries, with 6 or 7 night Asian itineraries, or longer cruises up to 2 weeks.  Quantum of the Seas also offers year-round departures from Beijing and Shanghai with a range of itineraries from 4 to 8 nights.
Europe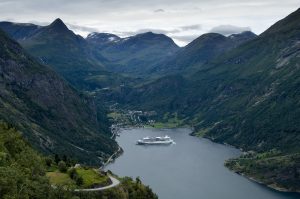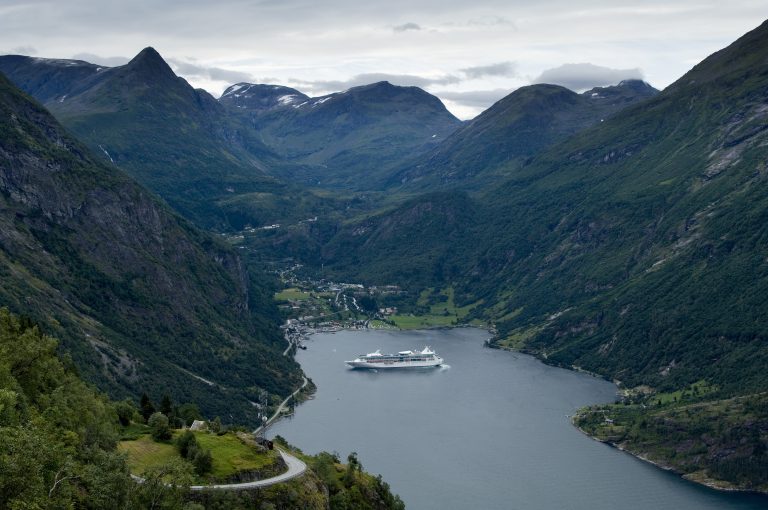 Cruise the Baltics and Northern Europe from Southampton, Amsterdam and Copenhagen.  Royal Caribbean cruises also provide options to circle the British Isles, discover the cityscapes of the Baltics, Scandinavia and Russia, marvel at the fjords of Norway, or cruise the Arctic circle.
Alternatively, if you're looking for a warmer European adventure, view the extensive range of Royal Caribbean's Mediterranean adventures departing from Venice, Barcelona and Rome.  Choose from cruises to the Western Mediterranean featuring ports in Italy, France and Spain, explorations of the Adriatic coastline of Croatia, or island discoveries in Greece.  For slightly more unique itineraries look out for cruises to the Canary Islands, or Holy Land itineraries featuring stops in Israel.
North America and the Caribbean
In North America, discover the wondrous wilderness and icy straits of Alaska with a series of seven night cruises departing from a choice of Seward, Seattle or Vancouver.   Across the Canadian mainland, discover the foliage of Canada and New England with cruises departing from Boston, Baltimore, Cape Liberty and Quebec.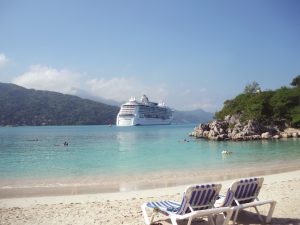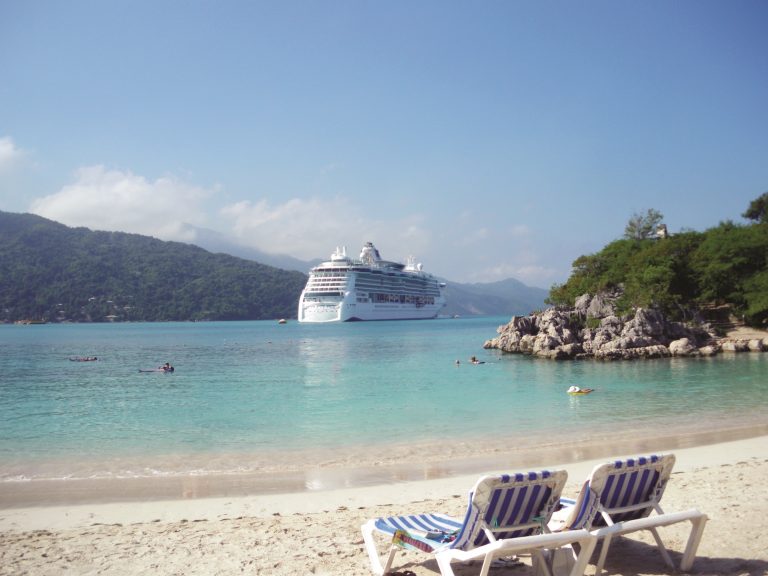 Royal Caribbean has one of the most comprehensive range of Caribbean itineraries in the market, as its name might suggest, with around one thousand scheduled departures over the next two to three years.  Not only do they offer cruises departing a range of departure ports, the most popular being Miami, Fort Lauderdale and Port Canaveral, but the Caribbean is also frequented by Royal Caribbean's largest and grandest ships including Allure of the Seas, Harmony of the Seas, Oasis of the Seas and Symphony of the Seas.   Choose from cruises to the Eastern Caribbean, Southern Caribbean or, with the most options, Western Caribbean, or combine two regions with back to back cruises to create a Royal Caribbean immersion. Royal Caribbean cruises also offer itineraries to the Bahamas.
SAVINGS
Book selected sailings and receive up to 30% off the cruise fare for guest 1 & 2*