Starting Price, Per Night*
Carnival Cruises departing Sydney, Brisbane, and more!
Bursting with unending excitement and exhilarating fun, Carnival Cruises whisk you away on a life-changing experience you and your friends will rave about for years to come. Changing the way travellers explore the seas, Carnival Cruises Australia offers guests revolutionary facilities and thrilling activities for the entire family. From captivating Playlist Productions, thrilling waterparks, to relaxing adult-only retreats, Carnival cruise ships across the deck like Carnival Splendor and Carnival Luminosa have been purpose-built to keep everyone entertained throughout the entire voyage. As one of the most popular lines in the cruise industry, it's easy to see why Carnival Cruises has expanded to include itineraries spanning the entire globe!
Embark on extraordinary Carnival Cruises today!
With so many Carnival cruise deals happening throughout the year, there is no better way to grab the best cheapest Carnival cruise itineraries than with Cruise Guru. Start your next adventure by checking out the latest Carnival cruises Australia sailings here. From extravagant Carnival Cruises 2023 to fun-tastic adventures on Carnival Cruises 2023, we'll have the holidays you're looking for – all at an affordable price.
Carnival Cruises Destinations
Carnival Cruises Australia Destinations
Locally, travellers can choose from an extensive selection of Carnival cruises from Brisbane or Carnival cruises from Sydney and more on offer year-round. These itineraries typically sail out to awe-inspiring destinations across the globe. Whether you want to hop onto a gorgeous South Pacific cruise, culture-rich Asia cruise, or unforgettable Carnival cruises New Zealand adventures, the cruise line has something for you.
The South Pacific Islands itineraries are particularly popular during the school holiday periods, so if you're in the mood for a family-fun adventure, we can't help but recommend a sailing out to French Polynesia, Fiji, and Samoa. For the best Carnival cruise deals in Australia, there is no better place to go than here at Cruise Guru. Click on the 'Cruises' tab to start comparing Carnival Cruises departing Sydney and beyond!
Carnival Cruises International Destinations
The cruise line also operates across the globe, with a near endless list of phenomenal itineraries sailing to various astonishing regions. Below is a list of regions that Carnival Cruises visits:
Alaska
The Bahamas
Bermuda
Canada & New England
Caribbean
Europe
Hawaii
Mexico
Panama Canal
Transatlantic
No matter where you decide to sail, whether it's lounging around by the beach in the South Pacific or gazing upon the massive icebergs in Alaska, a Carnival cruise endlessly brings the fun with brilliant itineraries and exciting onboard activities.
Why book with Carnival Cruises
Nothing takes you further away from an ordinary holiday than a Carnival cruise. Read down below and find out why Carnival Cruise Line is right for you!
Fun-filled activities for the entire family!
Carnival cruise ships have been meticulously designed to heighten all the senses with an array enchanting activities. Whether you want to feel your stress melt away with a hot stone treatment, play a competitive game of mini-golf, or go for a splash at WaterWorks, Carnival Cruises are perfectly crafted to keep you busy for hours on end. With remarkable Carnival cruise deals on offer throughout the year, avid travellers can book into an itinerary at an affordable price!
An expansive range of food and drink
The cruise line also boasts a number of tantalising restaurants and specialty dining venues throughout the ship, some of which are thanks to partnerships with renowned celebrities such as Guy Fieri. Each venue offers charming menus meaning guests of all ages will be satisfied with the food on offer. Make sure to sign up for a Carnival cruise drinks package, as Carnival cruise ships have a wealth of bars and lounges which offer passengers a range thirst-quenching drinks and bubbly cocktails.
Great selection of staterooms and suites
Once you score an extraordinary Carnival cruise deal from Cruise Guru, you will be welcomed to a wonderful stateroom or suite beautifully designed with all the essentials. No matter which of Carnival's ships you board from Carnival Splendor to Carnival Spirit you'll be met with an extensive set of stateroom variations that account for all budgets and style of travel.
Start comparing cheap Carnival cruise deals now!
With so many cheap Carnival cruise deals on offer all the time, it's no wonder why the cruise line has quickly become a popular choice for Australians looking for an unforgettable adventure. To start comparing Carnival cruise itineraries, click on the "Cruises" tab which showcases every sailing in order of departure. For the latest cruise deals and Carnival cruise packages in an easy to read list, simply click on the "Promotions" tab. Whether you're looking for Carnival cruises from Miami or Carnival cruises departing Sydney, there is no better place than Cruise Guru!
Contact Cruise Guru for any help booking Carnival Cruises departing Sydney and beyond
Cruise Guru works tirelessly to create an online booking service that is seamless and easy to understand across every Carnival cruise and beyond. Contact us directly if wish to have more personalised help and our team will gladly help to make sure your trip is just right for you. You can give us a call on 13 13 03 or request a call back and our experienced cruise consultants will quickly get back to you.
You can also follow or like our Facebook, Twitter, and Instagram pages for the latest exclusive Carnival cruise deals, promotions, and newly announced itineraries. With an unrivalled selection of Carnival cruise itineraries across Australia and the world, there is no better place to start planning your next voyage than Cruise Guru.
Carnival Cruises FAQ's
Do Carnival Cruises include food?
Yes, your Carnival cruise fare includes most food options. You'll have free access to their Main Dining Room and/or the Lido Restaurant for all meals of the day including breakfast, brunch, lunch, afternoon tea, dinner, and late night dining. You will also have access to a select number of specialty dining venues such as Guy's Burger Joint and BlueIguana Cantina.
What do the different colour cards mean on a Carnival Cruise?
Those different coloured cards are part of the Very Important Fun Person Club (VIFP Clube), Carnival Cruises' very own guest recognition program. Essentially, past passengers on Carnival cruise holidays are rewarded with more and more exclusive benefits as they board more voyages. Some of these benefits on the VIFP Club include:
Unique and collectible pins for each voyage
Priority embarkation and debarkation
Priority reservations at specialty restaurants, main dining room, and the spa
One-time free cabin upgrade
What are the different colours to Carnival Cruises' VIFP Club? They are:
Blue (First Sailing)
Red (2nd Sailing – 24 Points)
Gold (25 – 74 Points)
Platinum (75 – 199 Points)
Diamond (200+ Points)
What you can take on a cruise with Carnival?
There are so many things you can take on a Carnival Australia voyage! Here are our top picks on what to take when you cruise Carnival:
Comfortable clothing
Swimwear
Formal wear for Cruise Elegant evenings
Sunscreen
Backpack
Camera
While there are a bunch of other items you can take onboard a Carnival Australia cruise, here are some items which are not allowed on cruises:
All alcoholic beverages are prohibited except for one 750ml bottle of sealed wine or champagne per person in their carry-on
All non-alcoholic beverages including water and sodas packaged in glass or plastic bottles
Electical and household appliances
Multi-plug outlets (these can be supplied on the ship)
Can babies go on Carnival Cruises?
Currently, infants must be of at least six months of age at time of embarkation to be allowed onboard Carnival Australia domestic cruises. If there is at least one international port (e.g. a Carnival cruise across Australia that has one stop in New Zealand), the infant must be of at least 12 months of age at time of embarkation. What's more, itineraries with more than two consecutive sea days also requires infants to be of at least 12 months of age on embarkation.
Is there a doctor on Carnival cruise ships?
Have no fear! Guests who require medical attention on any Carnival cruise will be attended to by staff from the Medical Centre. On call 24 hours a day, Medical Centre staff have been trained to handle any health-related emergency that may happen on board a cruise ship. Additional charges may apply.
What do I wear on a Carnival cruise ship?
During the daytime, Carnival cruise passengers can wear casual clothing. After 5:30pm, guests are recommended to wear smart-casual clothing throughout the public lounges and dining venues of the ship. In addition, certain sailings may announce 'Elegant' dining nights where guests can optionally dress up in formal wear.
What website should I go for the best Carnival cruise deals?
For the best Carnival cruise deals for sailings in Australia and internationally, head on over to Cruise Guru! With exclusive rates, promotions, and packages, booking your next Carnival Cruise Line Australia voyage has never been more affordable than with Cruise Guru.
What Carnival cruise ships visit Australia?
Carnival Luminosa and Carnival Splendor currently call Australia home. These Carnival cruise ships have a number of itineraries that sail through the coastlines of Australia, the idyllic islands of the South Pacific, and the exotic cultures of Asia.
Need help? Call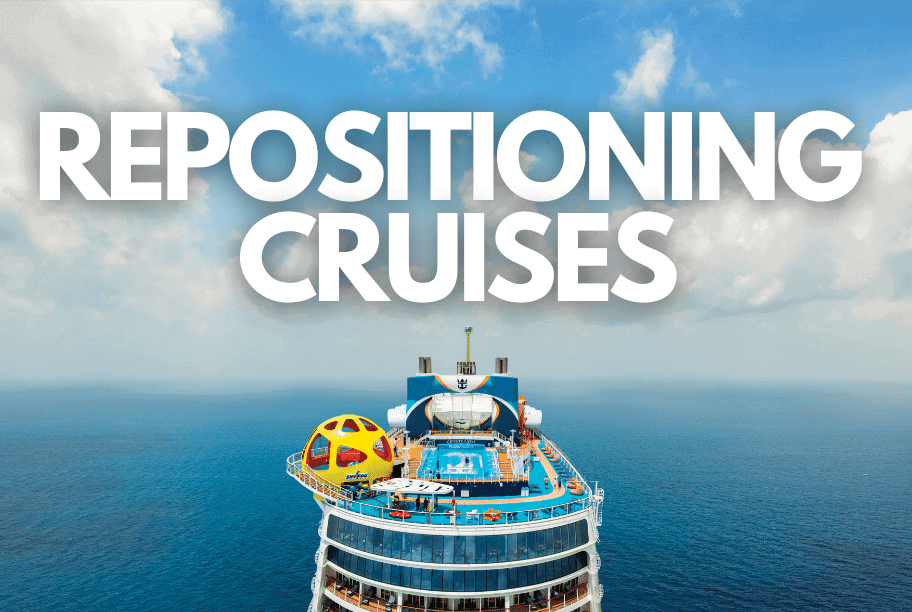 REPOSITIONING CRUISE DEALS
Offering unique itineraries between Australia and Asia, Hawaii, and mainland USA/Canada, these popular cruises have limited cabins and do sell fast!
View Now
Included with your cruise fare
Accommodation
Kids Clubs
Pools, heated spas and gym
Adults-only Serenity™ Retreat
9-hole Mini Golf Course
45+ daily onboard activities
Stage shows, comedy nights, karaoke
Main meals and snacks:
A La Carte Restaurant
International Food Plaza
Guy's Burger Joint**
Masala Tiger**
Pizza and Ice Cream
**On select ships
Included with cabins booked in a suite
VIP Check In
Priority embarkation and disembarkation
*Inclusions are subject to change at any time