Starting Price, Per Night*
Disney Cruises in Australia, New Zealand and the South Pacific
It's official: Disney Cruises will operate cruises from Australia in late 2024! Moreover, they've also just released Australian Disney cruises for the 2024/25 season. Disney Wonder will be sailing down under, whisking away lucky guests on magical adventures across Australia, New Zealand, and the South Pacific. With departures available from Sydney, Melbourne, Brisbane, and Auckland, you'll have plenty of opportunities to discover Magic at Sea with Disney Cruise Line!
Thinking about booking a Disney Wonder cruise from Australia? Then think fast because bookings are available right now! Excitement is through the roof on this upcoming season, and with limited itineraries available, we expect cabins to sell out fast! So be sure to book fast and to book early to avoid missing out on these truly remarkable adventures. With extraordinary experiences onboard featuring world-loved characters from Pixar, Marvel, Star Wars, and of course, Disney, this is your best chance to have a Disney Parks experience without flying overseas.
Be enchanted on a magical Disney Cruise
Sailing the seas with your family has never been more fun than on a Disney cruise! Offering hundreds of itineraries across North America and the Caribbean, Disney Cruises are a fantastic choice for families who love all things Disney. From Mickey and friends walking through the ship, riveting shows featuring on your favourite Disney princesses, to themed parties and experiences based upon popular franchises such as Star Wars and Pirates of the Caribbean, your time aboard a Disney cruise will be nothing short of incredible.
While we all love the fun that Disney brings, sometimes we want a little time with your loved one. Disney Cruises have thoughtfully set up a number of adults-only locations, for those looking for some quiet time with their partner. From beautifully decorated nightclubs and lounges, rejuvenating spas and salons, to tranquil pool and recreation areas, adults are more than well taken care of for the entire voyage. Start planning your next adventure aboard Disney Cruise Line today and get a taste of the happiest place on Earth! From must-see Disney cruise 2024 adventures to fantastical Disney cruises 2025 holidays that every family needs to experience, we'll have what you need.
Disney Cruises Destinations
Disney Cruises in North America and the Caribbean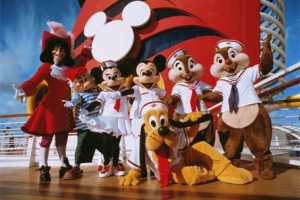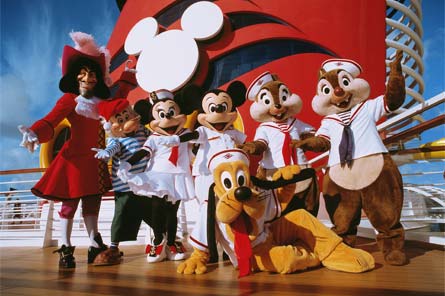 Disney Cruise Line operates year-round, with cruises departing Port Canaveral and cruises departing Miami to the Caribbean and Bahamas. Port Canaveral is the closest port to Orlando, Florida, making these cruises the perfect add-on to a trip to Disney World. There are a number of brilliant Disney cruises departing out of the vibrant city of New Orleans, with options to the Bahamas and Caribbean.
Disney cruises to the Caribbean will give you the opportunity to experience a unique blend of cultures, postcard-worthy beaches and allow you to enjoy leisure time on Disney's private Bahamian island, Castaway Cay. Days at sea aboard your magnificent Disney ocean liner are a delight unto themselves: Dive into fun daily activities, live entertainment, Character experiences and themed dining only Disney could dream up! Moreover, with iconic franchises such as Marvel and Star Wars in its ever-growing family, Disney has brought a whole new world (or galaxy) of entertainment to every voyage.
Themed cruises are a speciality of Disney Cruises, particularly when it comes to the holidays.  Getting on a cruise ship will be next level excitement when it is decked out for Halloween on the High Seas.  Departing in September and October, you can embark on a spooktastical cruise through the Caribbean, to Canada or down the Mexican coastline.  Or, get in the Christmas spirit on your Caribbean adventure with Disney's Very Merrytime cruises operating in November and December.
Europe
Disney Cruise Line has a small number of cruises sailing the European summer, with cruises to Northern Europe and cruises to the Mediterranean.  Sailing out of Barcelona, Rome, London (Dover) and Copenhagen, Disney Dream then returns to the east coast USA for Europe's cooler months with cruises out of New York and Miami.
Why book with Disney Cruises
Extraordinary Disney fun for the whole family
As mention prior, Disney Cruise Line voyages are fantastic for those who love all things Disney. The world-renowned entertainment brand has pulled out all the stops to ensure you have a delightful and captivating time on any itinerary. Every Disney cruise has an expansive selection of character experiences where guests can interact with some of their favourite heroes and characters across various franchises. Disney Cruises even do a limited number of themed cruises that are entirely based on a singular franchise such as Star Wars and Marvel.
Spacious accommodation
Disney offer an amazing selection of staterooms with a wealth space for you and your family to relax in. Offering some of the largest cabins at sea, you'll be amazed at the amount of space afforded to you no matter whether you're in an affordable Inside stateroom or a luxurious Concierge stateroom. Plus, with wonderful Disney-branded touches throughout the lodging, even the younger guests will be impressed!
Delectable Dining
Dining aboard any Disney cruise will be nothing short of spectacular with a spectacular selection of enticing dining venues, each with their own delicious menu to try at every meal. As always, Disney have added their own magical touch to each venue, with every meal becoming an experience. Interact with a Disney princess, try out themed dishes from your favourite movies, have your dish served by Mickey or Minnie; the magic never ends when sailing with Disney.
Plus, parents with picky children can breathe a sigh of relief – every venue will have a children's menu with items that can appeal to even the fussiest young one.
Disney Cruises FAQ's
Are Disney Cruises fun for adults?
Definitely! Disney works hard to ensure that every voyage is fun for all ages. Those who need a little bit of time off can saunter over to any of the amazing adults-only areas of the ship or take part in several of the adults-only experiences that occur on every voyage. Plus, with many parents having grown up on so many of Disney's movies and franchises from Star Wars to Cinderella, adult guests all share in the adorable fun occurring throughout every sailing.
What Disney Cruise ships are there?
Here is every single Disney Cruise ship currently sailing:
Disney Dream
Disney Fantasy
Disney Magic
Disney Treasure
Disney Wonder
Disney Wish
Can you get married on a Disney cruise?
Definitely! Disney cruise weddings are actually quite a popular choice for many couples, especially those with a love for many of its extraordinary movies. Disney have organised a range of wedding services from food and beverages, floral arrangements, entertainment and much more. If you're in need of help planning a wedding on a Disney cruise, we have a dedicated team with specialists who can organise for you a perfect event. Check out our Group Travel options for more information.
Where can I find the best Disney Cruise Line deals?
To find the best Disney Cruise Line deals, look no further than Cruise Guru. Offering hundreds of sailings aboard your favourite Disney Cruise ships, you'll be certain to find an itinerary perfect for your family. Call your friends today and start booking your next dream holiday with Cruise Guru!
Take advantage of our Price Guarantee
Cruise Guru takes pride in being able to offer the cheapest prices online for every Disney Cruise Line voyage available. Taking this one step further, we have a Price Guarantee which ensures you always receive the lowest price on all sailings. If in the rare case, you make a booking and within 48 hours find a lower rate for the same sailing on another Australian website, we will gladly discount your balance or refund you the difference. Book with confidence knowing Cruise Guru has your best interests at heart.
Contact Cruise Guru to book your next Disney Cruise!
Having some trouble booking a Disney cruise? Contact us immediately and one of our brilliant cruise consultants will be on hand to help you every step of the way to book the perfect sailing for you. Call us by dialling 13 13 03 or fill out a call back form and we'll promptly assist with anything you need.
Stay in the know on the latest cruise deals, Disney Cruise Line offers, and exclusive discounts by following our Facebook, Twitter, and Instagram pages! Boasting hundreds of Disney cruise line sailings to popular destinations in the United States and beyond, visit Cruise Guru the next time you're thinking of planning another adventure.
Need help? Call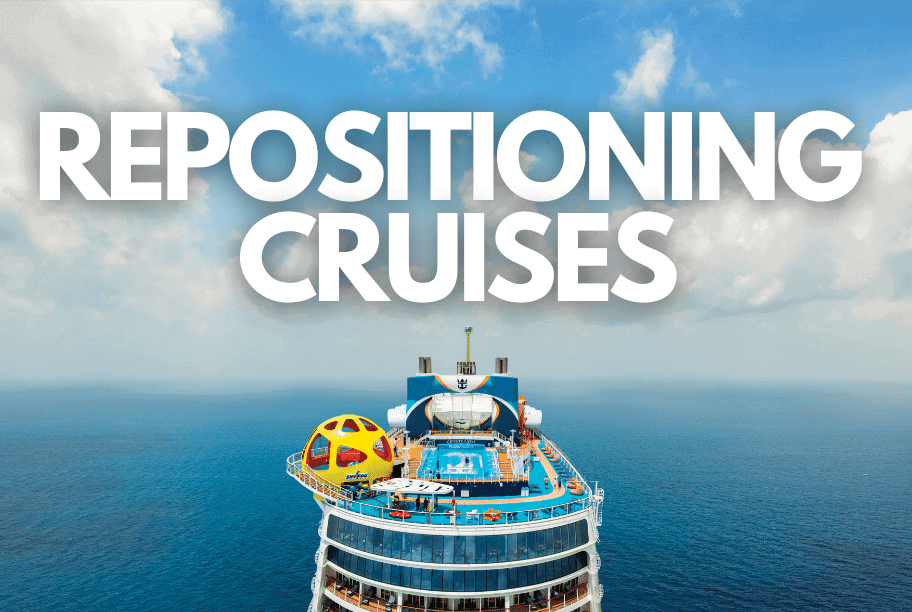 REPOSITIONING CRUISE DEALS
Offering unique itineraries between Australia and Asia, Hawaii, and mainland USA/Canada, these popular cruises have limited cabins and do sell fast!
View Now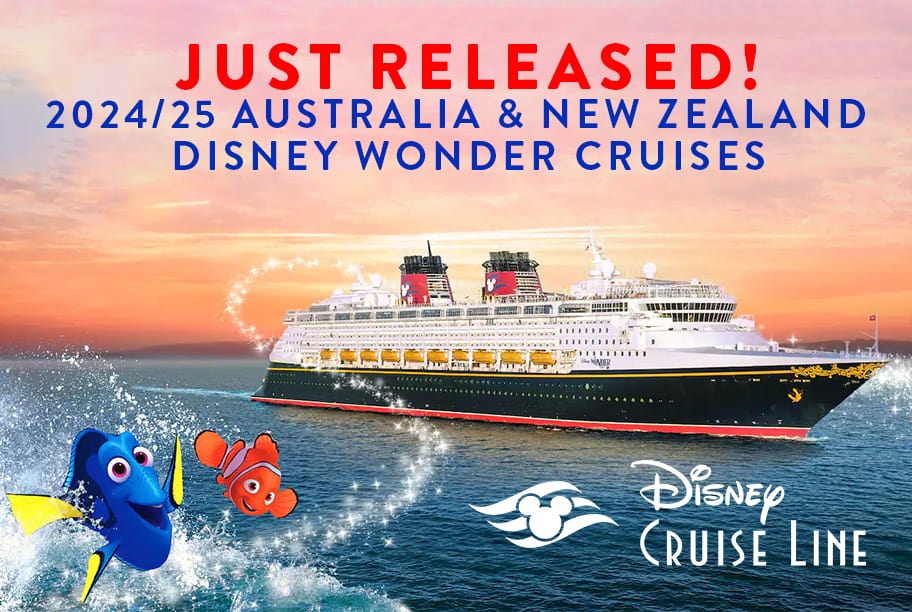 DISNEY CRUISES BACK IN AUSTRALIA
Disney is back in Australia & NZ for 2024-25! These cruises have just been released. Book now before you miss out!*
View Now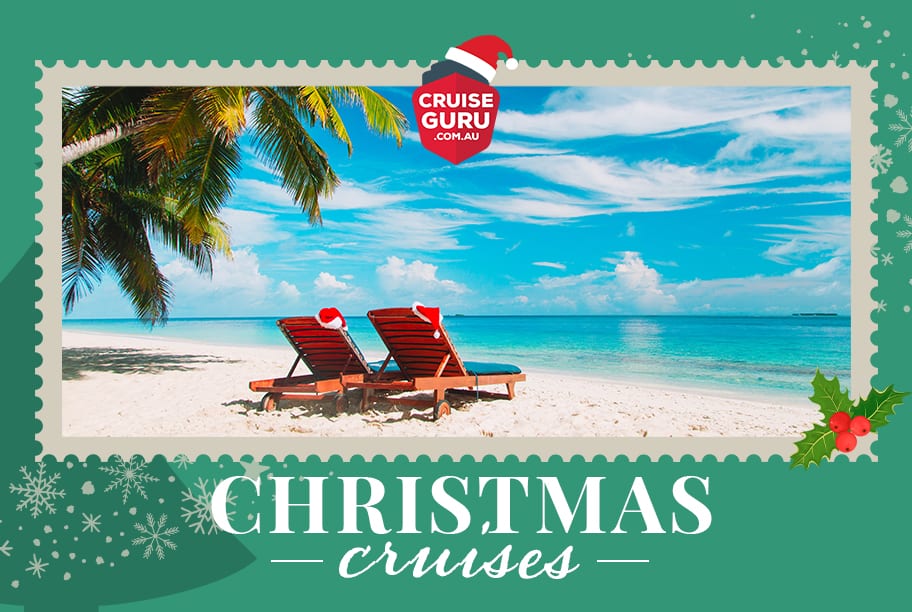 CHRISTMAS CRUISES
Discover the perfect ho-ho-holiday for your crew today! Compare upcoming Christmas cruise deals at amazing prices.
View Now
Included with your cruise fare
All onboard meals in the main dining room and buffet
A selection of onboard entertainment
Soft drinks served at meals and at each ship's beverage station
Snacks and ice cream throughout the ship
Disney character meet and greets
Included when you book in Concierge Class
Priority embarkation and disembarkation
Mini-bar stocked with soft drink and bottled water
Expanded room service menu
Private character meet and greets
Access to the Concierge Lounge and Private Sun Deck
Onboard Concierge Hosts
*Inclusions are subject to change at any time