Starting Price, Per Night*
Sail away in elegance on Regent Seven Seas Cruises today
Bursting with luxury and sophistication, Regent Seven Seas Cruises offer an immersive experience that promises to have you fall in love with ocean travel. Every journey with Regent Seven Seas has an astonishing selection of inclusions that comes with your passenger fare – from unlimited shore excursions, unlimited Wi-Fi, unlimited beverages, and so much more, you'll never have to worry about taking out your credit once you step onboard.
Regent Seven Seas also pride themselves on their impeccable service provided by their friendly staff across their entire fleet. Whether you're sailing on Seven Seas Voyager or on Seven Seas Mariner, or dining at one of their their esteemed restaurants or in your suite, Regent will always have someone on hand to help you with anything you need. Start planning your next adventure on Regent Seven Seas today and check out their sailings at an affordable price with Cruise Guru.
Regent Seven Seas Cruises Destinations
Regent Seven Seas Cruises in Australia, New Zealand and the South Pacific
Australia is lucky to have three of Regent Seven Seas cruise ships visit our shores each year.  Seven Seas Mariner, Seven Seas Navigator and Seven Seas Voyager visit our region during the summer months commonly as part of their world voyages.  Regent cruises in the South Pacific visit New Zealand, the Pacific Islands and coastal Australia into Asia.  Cruises depart from Sydney and Auckland, however there are also a number of unique itineraries that cruise into Sydney from Singapore, Bali and Papeete.
While not from an Australian port of call, Regent also has some gorgeous South Pacific itineraries departing from or returning to Los Angeles, San Francisco, Honolulu and Papeete visiting the Hawaiian and French Polynesian islands.
Asia
Regent Seven Seas has some fantastically extensive itineraries throughout South East Asia.  With sailings of up to 34 nights duration (longer if you want to cruise from Asia into Europe), Regent's cruises in Asian itineraries visit the highlights and more of Asian coastal destinations including Japan, Vietnam and Thailand as well as the less frequented destinations of Myanmar, Brunei, India and Sri Lanka.
Europe
From April to November Regent Seven Seas explores the stunning natural panoramas and bustling, cultural cities of Europe.  Regent's Mediterranean itineraries range from 7 to over 3 weeks with a number of departure cities – depart from the more frequented Barcelona, Rome, or Venice, or embark in the less travelled Monte Carlo, Athens or Istanbul.  These itineraries visit countries such as Israel, Greece and Croatia as well as the European icons of Italy, France and Spain.  In the North, Regent cruises in Northern Europe are between 1 and 2 weeks long with stops in Russia, Norway and Iceland.
North America and the Caribbean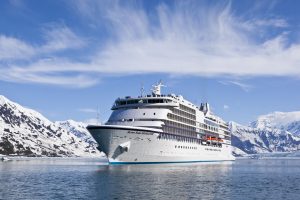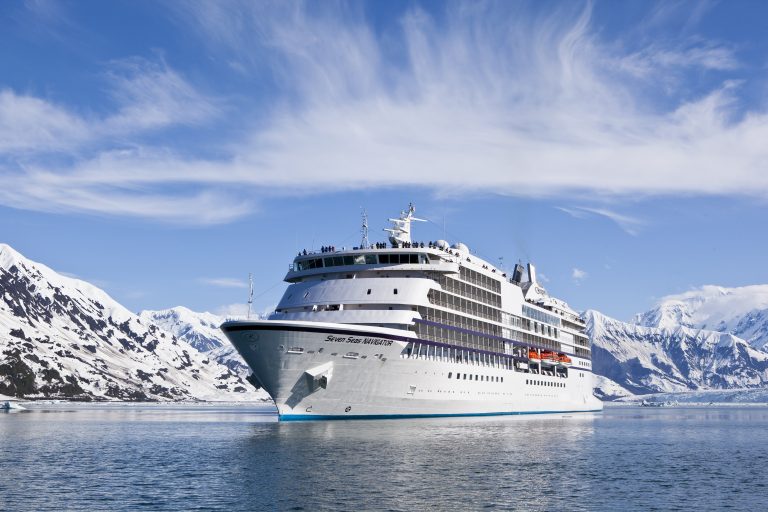 Discover the fall foliage of Canada and New England aboard the luxury of Regent Seven Seas.  Departing in September and October, you have the option of cruising from either New York or Montreal with visits to Bar Habor, Halifax and St John.
Regent Seven Seas cruises in Alaska give you the opportunity to embark on a luxury wilderness immersion. While they do offer a large number of the typical 7 night Alaskan voyage, they also have a small number of longer itineraries ranging up to 13 nights in duration.  These cruises depart from Seward or Vancouver and include the breathtaking ports of Ketchikan, Juneau and Skagway in their repertoire.
In the warmer tropical Caribbean, you will find many cruise lines focus on seven night itineraries only of the Caribbean islands, allowing you just a taste test of the beautiful ports and cities this region has to offer.  Regent Seven Seas has a large number of 10 to 14 night escapes, however if you're looking for a true Caribbean immersion, there are also Caribbean itineraries ranging up to 3 weeks.
Central and South America
Transiting the Panama Canal is a bucket-list cruising itinerary and Regent Seven Seas allows you to complete it in pure luxury. These ocean-to-ocean cruises embark in either Los Angeles or San Francisco on the Pacific side of America, or Miami on the Atlantic side and cruise via the Panama Canal to the other side of the country.
Thinking of a trip to South America? Regent Seven Seas offers some very extensive itineraries of this beautiful southern continent including stops in unique ports including Coquimbo, Iquique, Puntarenas and Puerto Quetzal.
World Cruising
Regent Seven Seas cruises offer an extensive choice of all-inclusive luxury world voyages, which can also be broken down into smaller segments. For expert advice from our most well travelled and experienced cruise consultants, please contact us.
Why book with Regent Seven Seas Cruises
Regent Seven Seas Cruises are a must for travellers who enjoy never having to worry about paying for extra costs once they start their holiday. With an all-inclusive fare, Regent Seven Seas ensures guests only need to worry about one thing when onboard any cruise – relaxation. What's more, with a sublime selection of spa and fitness facilities available throughout their entire fleet, guests can do just that!
Guests on Regent Seven Seas sailings will also love their marvellous accommodations, with strictly all-suite options only available across every ship. Beautifully adorned with modern furniture as well as all the amenities you can possibly need, you'll feel right at home from the moment you set your bags on the bed. Moreover, welcoming staff will take care of any request or need you have, ensuring guests feel calm and relaxed for their entire holiday with Regent Seven Seas.
Regent Seven Seas Cruises FAQ's
Who owns Regent Seven Seas Cruises?
Regent Seven Seas Cruises is currently owned by and is a subsidiary of Norwegian Cruise Line Holdings. They're in great company, with other famous lines including Oceania Cruises and Norwegian Cruise Line also owned by the same organisation.
How many passengers on Regent Seven Seas Voyager?
Their stunning ship Seven Seas Voyager can currently host up 700 passengers. With an astonishing selection of luxurious all-balcony suites, you can rest assured that any adventure with Seven Seas Voyager is bound to be special. Plus, with a fantastic selection of daytime activities, onshore excursions, and dining venues, you'll never be short of exciting things to do and try whilst on this remarkable ship.
What is the dress code on Regent Seven Seas?
Regent Seven Seas describes their dress code as 'Country Club casual' during the daytime. Essentially, guests are allowed to wear most clothing options, including shorts, in any of the public rooms before 6.pm. After this point, the attire switches to a more pronounced 'Elegant Casual' or 'Formal' depending on the night. It is important to note that 'Formal' nights are only optional, and only occur on certain sailings, typically those longer than 15 nights or more.
Where can I find the best Regent Seven Seas deals?
To find the best Regent Seven Seas cruise deals, there is no better place to go than Cruise Guru. Offering hundreds of voyages which sail to destinations across the world, Cruise Guru needs to be your go-to website for all things Regent Seven Seas. Plus, with exclusive offers, discounts, and savings at all times, you'll find no better travel site with a better price than Cruise Guru.
Lock in your next cruise stress-free with our Price Guarantee
When you book in any sailing with Cruise Guru, you can rest easy knowing you've received the best available price online because of our Price Guarantee. After making any reservation with us, if you happen to find a lower rate on another website within 48 hours of booking, contact us immediately and we'll either discount your balance to match the lower price or refund the difference if you've already paid! Sail away on your dream voyage knowing you've booked on the best price available.
Booking your holiday has never been easier than with Cruise Guru!
Organising the perfect holiday can be sometimes a little challenging, especially when you're trying to find the lowest prices. That's why we're here to help! Get in touch with us today and one of our experienced cruise consultants can help find a Regent Seven Seas cruise deal that is just right for you. Either call us on 13 13 03 or fill out a simple call back form and we'll get back to you as soon as possible.
If you want to find out the latest in cruise sale offers, limited-time deals, and exciting travel news, there's no better place to go than our social media pages! Follow or like our Facebook, Twitter, and Instagram pages we'll keep you in the know on amazing sales on your favourite cruise lines.
Need help? Call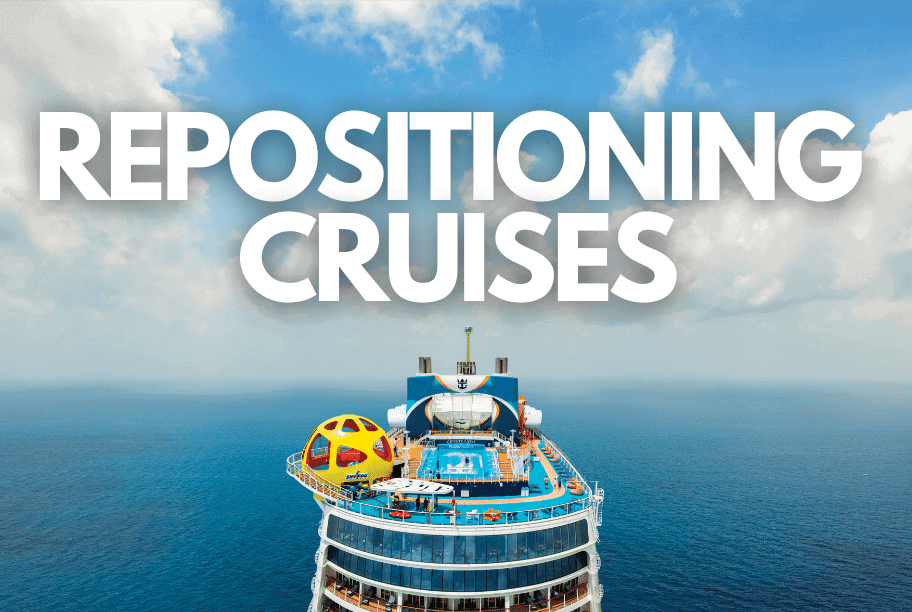 REPOSITIONING CRUISE DEALS
Offering unique itineraries between Australia and Asia, Hawaii, and mainland USA/Canada, these popular cruises have limited cabins and do sell fast!
View Now
Included in your cruise fare
Free unlimited wifi
Free unlimited shore excursions in every port
All onboard specialty restaurants included
Free 24 hour room service
All suite accommodation
Free unlimited beverages including fine wines and premium spirits
Gratuities
In suite mini-bar replenished daily
*Inclusions are subject to change at any time