Overview
Cruises
Inclusions
Ships
Destination
Latest News
A new ship is coming! It's just one exciting piece of news after the other from Virgin Voyages – they have just announced details of another brand new ship, Valiant Lady. Due to set sail from May 2021, she will cruise from Barcelona and explore the exciting ports of the Mediterranean over 7 nights.  Watch this space for more information.
Are you travelling alone?  Scarlet Lady has a bunch of super cozy single cabins.  Not that you'll likely spend much time in there, what with all the people you'll meet onboard!
Uh oh! Virgin Voyages isn't yet available to be booked online. For help finding your perfect cruise, bookings or for more information please call 1300 950 622 and speak to one of expert cruise consultants. *Terms and conditions apply.
Australia, New Zealand and the South Pacific
Unfortunately, Virgin Voyages don't currently have any cruises in Australian waters.  That said, they have three ships coming to join their flagship Scarlet Lady, so let's keep our fingers crossed that one is heading our way!
Europe
Coming soon!  The brand new Valiant Lady, due to join the fleet in May 2021, is set to sail on a series of 7 night cruises from Barcelona.  Watch this space for more information and bookings.
Virgin Voyages cruises in the Caribbean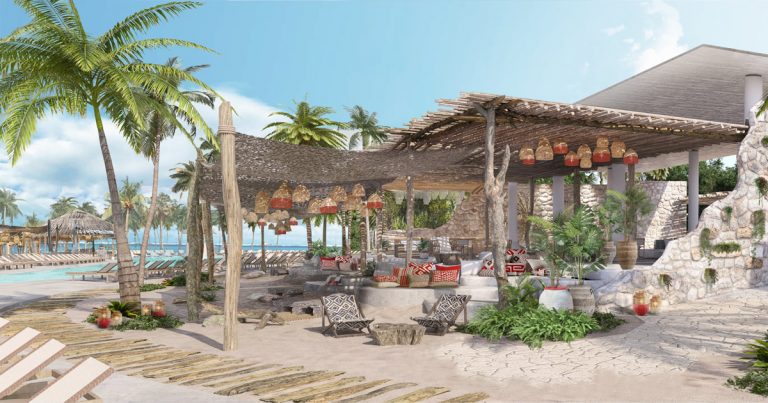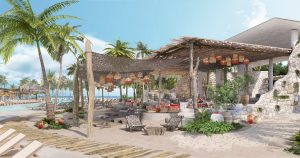 Scarlet Lady will be calling the Caribbean home once she sets sail in April 2020.  Offering 4 and 5 night itineraries to some of the most gorgeous hot-spots of the region, each sailing will also visit Virgin's exclusive Beach Club at Bimini, Bahamas.  Virgin Voyages has the widest range of 5 night cruises – if you're interested in a cruise that visits Mexico have a look at the 5 night Mayan Sol or Riviera Maya cruises visiting Costa Maya or Cozumel, while the 5 night Dominican Daze itinerary will take you to the Puerto Plata in the Dominican Republic.  Alternatively check out the 4 night Fire and Sunset Soirées escape introduces you to Florida's Key West.  There are also a handful of special event cruises on offer – celebrate Christmas or the New Year with Virgin Voyages.
Included with your cruise fare
All onboard restaurants
Gratuities
Service charges
Group fitness classes
Water and soft drinks
Unlimited Wi-Fi*
Additional inclusions when you book a Rockstar Suite
Access to the exclusive Richard's Rooftop lounge
Priority access to all eateries and bookable experiences
Private transfer to and from the ship in Miami
The first drink is on Virgin Voyages – step onboard to a fully stocked in-room bar
Premium Wi-Fi*
Additional inclusions when you book a Mega Rockstar Suite
Complimentary access to the Redemption Spa Thermal suite
Complimentary drinks throughout the ship*
Dedicated onboard Rockstar Agent
Access to a hair and makeup team
*Terms and conditions apply. Inclusions are subject to change at any time