Starting Price, Per Night*
An Adults-Only Paradise Awaits on Virgin Voyages Australia
An undisputed game-changer in the travel industry, Virgin Voyages has revolutionised the way we cruise. Renowned billionaire Richard Branson has spared no expense in creating an innovative, future-focused cruising experience. Every accommodation option is tricked out with tech designed to craft a silky-smooth sailing experience. From a cosy hand-woven hammock, a roomy rain shower, and a luxurious Queen bed that can be easily repositioned into two singles, to vibe-changing mood lighting, sailing on a Virgin Voyages Australia cruise has never been more enticing.
But the excellence doesn't stop there. Virgin Voyages prides itself on its Always Included Luxury. In fact, the modern cruise line is going the extra mile to take care of all the little details. From the 20+ delectable eateries, essential drinks, always connected Wi-Fi, and exhilarating entertainment, to heart-racing group fitness classes, you'll truly feel like a Virgin Voyager when you sail this cruise line.
Whether you decide to sail onboard Virgin Voyages' Resilient Lady, Valiant Lady, or the ever-beautiful Scarlet Lady, we're certain your adventure will be one to cherish. So why wait? Book your Virgin Voyages cruise today and experience the epitome of modern luxury at sea!
Australia, New Zealand and the South Pacific
The ever-beautiful Resilient Lady will be welcoming local explorers on fantastic Virgin Voyages Australia cruises, with itineraries visiting amazing ports of call! Featuring a mix of voyages exploring Australia as well as New Zealand, be sure to book a voyage before they all quickly sell out. With departures currently available for Melbourne and Sydney, these must-book Virgin Voyages Australia cruises give you modern-day luxuries and bucket-list adventures.
Europe
Valiant Lady is currently sailing the Mediterranean on irresistible cruises through the sunny region of Barcelona. Making port at amazing locales including Toulon, Ajaccio, and Cagliari, these are must-book sailings for anyone looking for an unforgettable week in the Mediterranean.
Virgin Voyages cruises in the Caribbean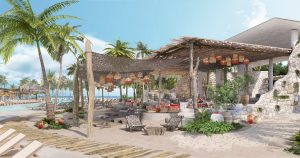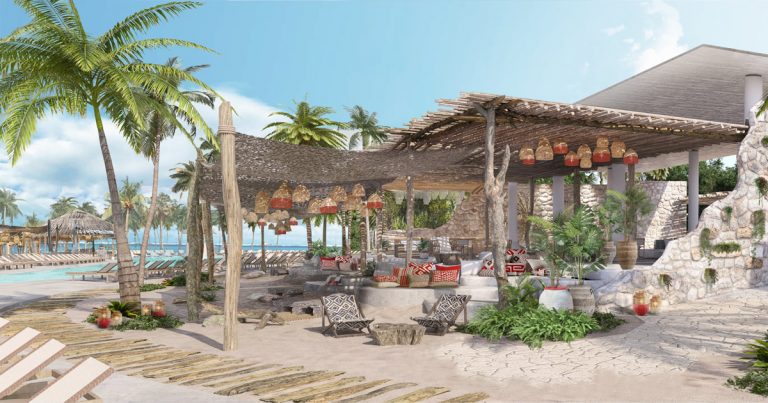 Scarlet Lady is whisking away lucky travellers on sun-soaked adventures to the Caribbean. Offering 4 and 5 night itineraries to some of the most gorgeous hot-spots of the region, each sailing will also visit Virgin's exclusive Beach Club at Bimini, Bahamas. Virgin Voyages has the widest range of 5 night cruises – if you're interested in a cruise that visits Mexico have a look at the 5 night Mayan Sol or Riviera Maya cruises visiting Costa Maya or Cozumel, while the 5 night Dominican Daze itinerary will take you to the Puerto Plata in the Dominican Republic. Alternatively check out the 4 night Fire and Sunset Soirées escape introduces you to Florida's Key West. There are also a handful of special event cruises on offer – celebrate Christmas or the New Year with Virgin Voyages.
Why book Virgin Voyages cruises?
Always-Included Luxury
When you sail away on a Virgin Voyages cruise ship, you'll never need to worry about pulling out your credit card. Boasting a bevy of brilliant inclusions, no matter where you decide to stay, Virgin Voyages all but ensures a worry-free adventure. Check out all the enticing eateries throughout ships like Resilient Lady and Brilliant Lady. Never worry about how much to tip no matter where you are. Stay connected to loved ones at home on Virgin's stable Wi-Fi. All this and so much more are included.
Authentically Adults-Only
When they say Adults-Only, they mean it. Leave the kids at home because this cruise is one entirely geared towards adults. Sing your heart out at the karaoke. Order up flavoursome cocktails at the various bars and lounges. Party it up all night at the bumping nightclub. Then wake up the next day and let all the stresses fade away at the Redemption Spa. Sounds incredible, doesn't it?
Undoubtedly Clever Cabins
Whether you're a solo sailor or booking with a group, Virgin Voyages offers an impressive selection of cabins and RockStar Suites we're certain you'll love. What makes each Virgin Voyages cabin stick out is the seamless technology laced throughout each room. With complete control of every piece of tech from the comfort of a smart device, sailing away has never felt more futuristic. Play around with the ambient lighting and create a mood that matches your mantra. Close your curtains without having to hop out of your Queen bed. Order up a 2 am hunger-curing dish that goes straight to your room with a couple of taps. The future is here when you become a Virgin Voyages sailor.
Frequently Asked Questions for Virgin Voyages Cruises
Who owns Virgin Voyages?
Richard Branson! Through his vision, Virgin Voyages has been able to truly stand out amongst the cruising crowd. From their distinctive adults-only focus, and super-smart cabin technology, to the sumptuous dining options all included in the fare, every Virgin Voyager is destined to experience a holiday like no other.
Are Virgin Voyages Adults Only?
Yes, and proud to be! Every Virgin Voyage has been made for strictly adults in mind. While that means guests will need to leave their younger ones at home with a babysitter, a Virgin Voyages Australia sailing is a more than justified reason to do so.
What is included in Virgin Voyages cruises?
Virgin Voyagers can expect to have the following included regardless of what ship they sail on or what cabin they choose to stay in:
20+ delicious eateries
All group fitness classes + 24/7 gym access
100% gratuities (on all food, drinks, and services with no hidden fees)
Wi-Fi to post pics, text and email
Essential drinks (water, sparkling water, soda, juices, drip coffee and tea)
Live entertainment and activities
Book your perfect Virgin Journeys cruise today!
No matter which Virgin Voyages cruise ship you choose to be your home away from home, Cruise Guru will be on hand to help ensure you book the best deal for you. Contact us today by dialling up 13 13 03 or by filling out a call back form and our experienced team will be on hand in a few moments to finalise the perfect Virgin Voyage cruise at a banging price.
We also recommend subscribing to our mailing list to receive the latest Virgin Voyages deals and specials as soon as they go live. What's more, we sometimes have exclusive offers that aren't available anywhere else! Don't forget to follow or like our Facebook, Instagram, and Twitter pages if you also want to keep in tune with the latest in all things cruising.
Need help? Call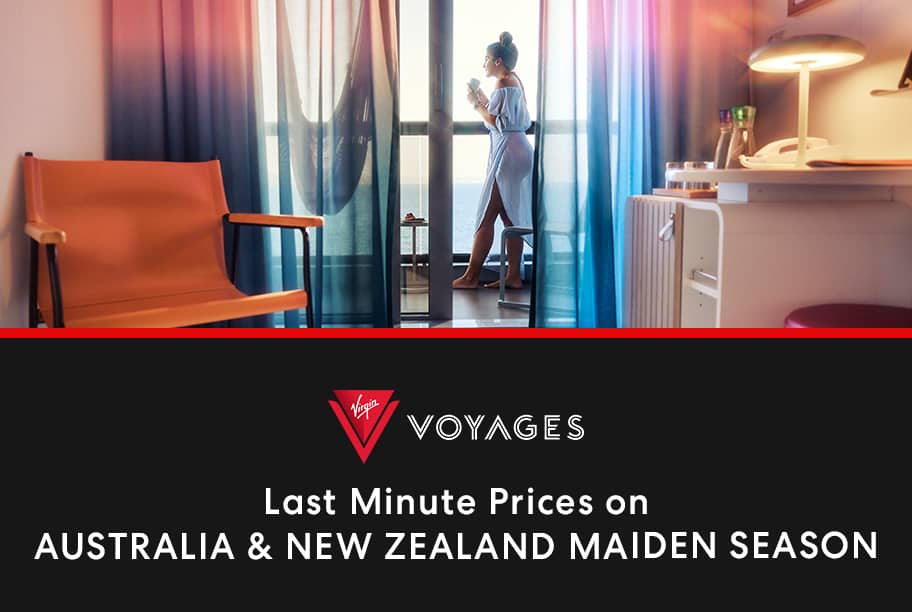 AUSTRALIAN SAILINGS ON SALE
Virgin Voyages is coming to Australia for its maiden season! They have released some great rates on these Aussie cruises. Book now*
View Now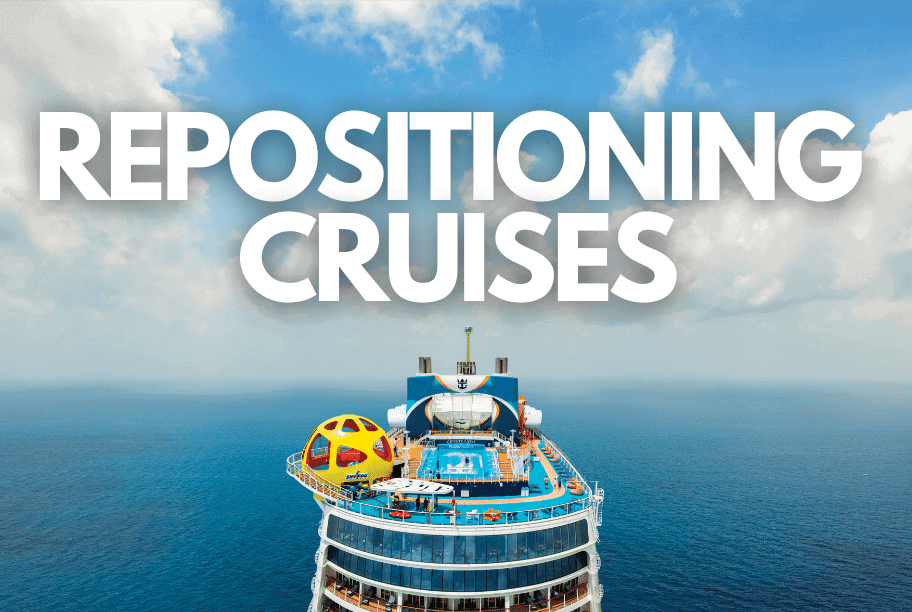 REPOSITIONING CRUISE DEALS
Offering unique itineraries between Australia and Asia, Hawaii, and mainland USA/Canada, these popular cruises have limited cabins and do sell fast!
View Now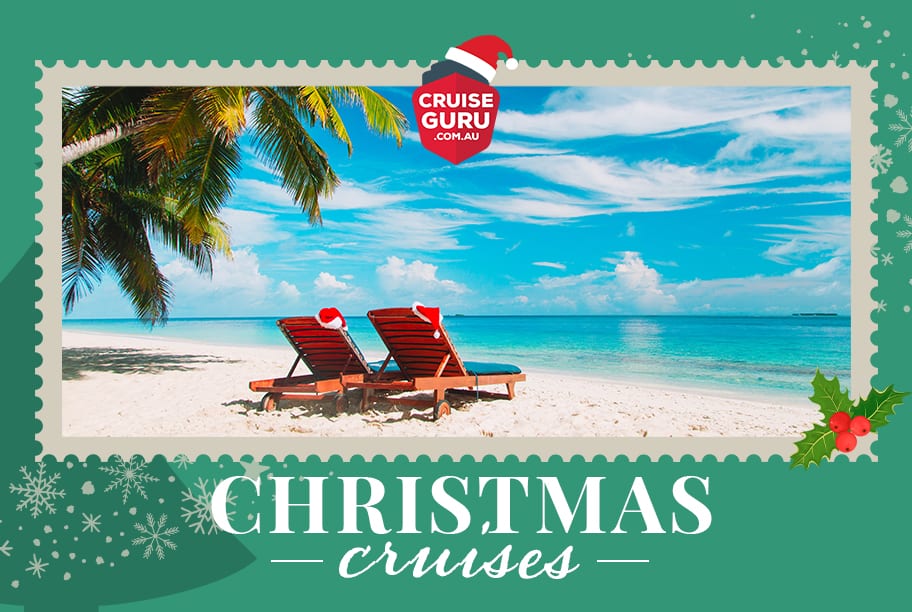 CHRISTMAS CRUISES
Discover the perfect ho-ho-holiday for your crew today! Compare upcoming Christmas cruise deals at amazing prices.
View Now
Included with your cruise fare
All onboard restaurants
Gratuities
Service charges
Group fitness classes
Water and soft drinks
Unlimited Wi-Fi*
Additional inclusions when you book a Rockstar Suite
Access to the exclusive Richard's Rooftop lounge
Priority access to all eateries and bookable experiences
Private transfer to and from the ship in Miami
The first drink is on Virgin Voyages – step onboard to a fully stocked in-room bar
Premium Wi-Fi*
Additional inclusions when you book a Mega Rockstar Suite
Complimentary access to the Redemption Spa Thermal suite
Complimentary drinks throughout the ship*
Dedicated onboard Rockstar Agent
Access to a hair and makeup team
*Terms and conditions apply. Inclusions are subject to change at any time