Cruises
Info
Inclusions
Ships
Destination
Promotions
P&O Cruises Australia Latest news
Due to popular demand, P&O Cruises Australia have announced that in 2020 there will be not one, but TWO 'Tribute to the King' cruises, with options departing both Sydney and Brisbane.   These cruises feature themed parties, king trivia, movies, the largest memorabilia collection at sea, an abundance of karaoke and of course, fantastic tribute artists and performers.  Hurry, book now before these great experiences book out!
Best Deals
Raise a glass for P&O's latest offer!  Book select cruises of 7 nights or more and receive a Premium Drinks Package* on the Drinks All Round sale.  Plus pay just $10pp deposits* on cruises departing after 10 April 2020 and enjoy up to AU$100 shipboard credit per stateroom* on select sailings.
Looking for a shorter cruise?  Then check out the Soft Drinks All Round sale for select sailings of 6 nights or less.
Enjoy exclusive discounts* when you book with your P&O cruise online with Cruise Guru.
Looking for the best value cruises? View P&O cruises under $500, from $500-$750, and from $751-$1000.
Find your preferred P&O Australia cruise with our Cruise Finder tool.
Cruises in Australia, New Zealand and the South Pacific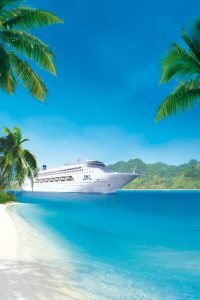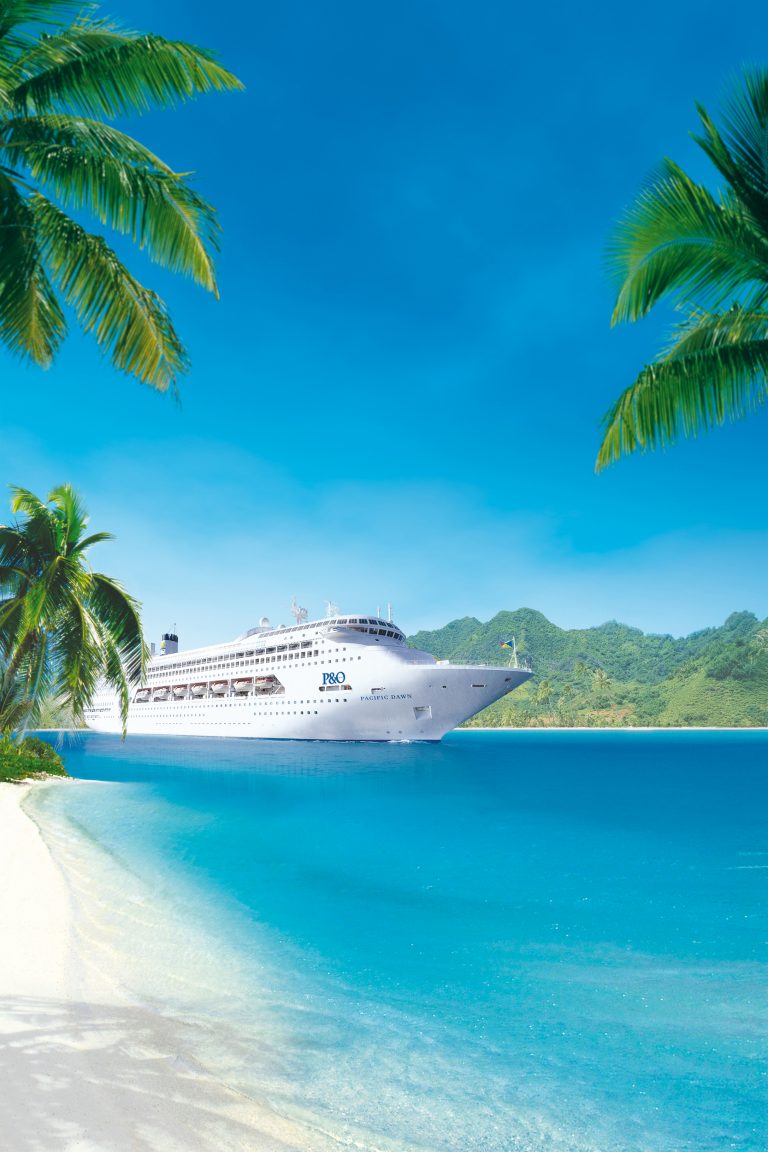 P&O Cruises Australia are one of the few cruise lines that operate year-round cruises in Australia.  Operating six ships from six Australian ports (and two international ones) there's a cruise to suit every Australian's holiday needs.
New to cruising, or short on time? P&O Cruises Australia has a huge range of short cruises perfect for an introductory cruise, a getaway reunion, weekend birthday celebration or just a quick break. View P&O cruises of 1-3 nights or 4-6 nights.  They say laughter is the best medicine, so if your desperate for a quick getaway, why not jump on one of P&O's short comedy cruises and laugh yourself silly!
The primary departure ports for P&O cruises are Brisbane and Sydney; P&O Cruises departing from Sydney sail aboard Pacific Aria, Pacific Explorer and new for 2020, Pacific Adventure, whilst Pacific Dawn and from 2020, Pacific Explorer, offer Queenslanders an extensive range of year-round P&O Cruises departing from Brisbane.  From Brisbane, the most popular itinerary for P&O cruisers is the 7 night round trip voyage to the Pacific islands.  The islands are also popular for people cruising from Sydney, but the itineraries tend to be longer – between 8 and 12 nights.  It's safe to say that for P&O Australia Cruises, South Pacific itineraries are their most popular cruise destination.  Cruise Guru's handy tip for finding the right South Pacific cruise: generally cruises of 7 to 9 nights from the eastern states visit New Caledonia, cruises of 10 to 11 nights may include Vanuatu, and you will need 12 nights or more to reach the islands of Fiji or Tonga.
If you're wanting to explore more of the stunning destinations that are right on your doorsteps, P&O Cruises Australia also offers a number of cruises up and down the eastern coastline of Australia departing from both Sydney and Brisbane.
P&O Cruises Australia has also started to operate more departures from Melbourne with a number of itineraries being offered in 2020.  You can cruise for up to 12 nights from Melbourne with itineraries visiting Tasmania and the Southern Coast of Australia as well as New Zealand and the South Pacific.
P&O Cruises Australia also recently has started to offer an increased number of departures from Adelaide and itineraries from Auckland.
Asia
P&O Cruises are also offering a small number of cruises to and from Asia as part of their schedule.  With cruises into and out of Singapore from various Australian ports with visits to Indonesia, Malaysia, and Thailand. These cruises represent outstanding value and offer a rare opportunity to experience Asia with P&O Cruises Australia. Be sure to secure your cabin early.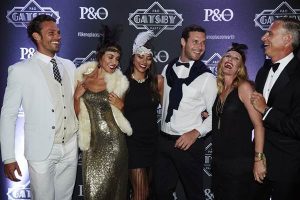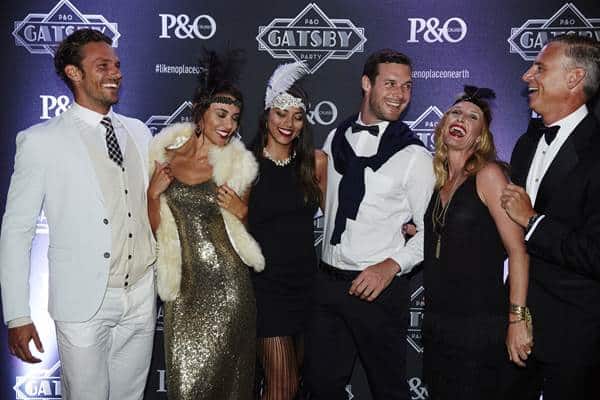 P&O Cruises Australia is the region's largest and longest serving cruise operator, and leads the way in cruising as Australasia's only 'home brand'. With more than 80 years cruising the region, P&O Cruises Australia has pioneered new destinations around Australia, the Pacific and Asia, including Papua New Guinea.
Known for unique cruises and onboard experiences that bring more freedom to your holiday, it is no wonder P&O Cruises is one of Australia's favourite cruise lines for every kind of traveller – from couples to families, friends and events. The stress and hidden costs of a land-based holiday have been removed with P&O; their fares include main meals, entertainment, activities, accommodation and access to world class destinations. They've got it all covered!
P&O Cruises Australia are all about supporting and celebrating modern Australia. Enjoy a line up of Australian musicians playing live onboard, theatre productions created by leading Australian production companies, food supplied by local Australian vendors and menus inspired by the local Australian produce. From destinations to food and activities, they design all their experiences to be quintessentially Australian and undeniably modern, just like them.
Included with your cruise fare
All onboard meals in the main dining room and buffet,
A selection of onboard entertainment
Gratuities
Included when you book a mini-suite
Priority embarkation and disembarkation
Welcome glass of sparkling wine on arrival
Fresh fruit bowl provided in suite
Complimentary bath robe and slippers
Additional inclusions when you book a suite
Complimentary bottled water and laundry service
Coffee Machine
Priority tender tickets
Priority dining reservations
Priority spa reservations
Priority bookings for shore excursions
Canapes on cocktail evenings
Optional complimentary afternoon tea served in suite
Optional complimentary breakfast served in suite
*Inclusions are subject to change at any time.
COMEDY CRUISE
Comedy Cruise Sea BreakSpend a few nights at sea as some of Australia's best comedians take the stage each night. With the Comedy Cruise Gala (a must-see), an up close and personal chat to the comedians and a cheeky adults-only shows in the Sit Down Comedy Club, there's something to make everyone smile. If you think you have what it takes to take the stage, try a Comedy Workshop where our pros will give you inside tips. Then, with your new skills, make your debut at the Comedy Gong Show, where our celebrity comedians will judge your performance. Who knows? You could be discovered on the night!
TRIBUTE TO THE 'KING' ELVIS
Join us onboard for three jam packed nights dedicated to 'the King'.There will be themed parties, karaoke, trivia, a movie and concert marathon, the largest memorabilia collection at sea and of course a stellar line up of tribute artists and performers including Mark Andrew, Damian Mullin, Allan Wright, She is the King and many more. Alana Patience from Dancing with the Stars will offer dance classes and legendary music historian Glenn A Baker will present Q&A sessions on the life of 'the King'.
MELBOURNE INTERNATIONAL COMEDY FESTIVAL 2020
P&O is taking you to Australia's comedy capital, Melbourne, for the Melbourne International Comedy Festival, one of the largest in the world. With an overnight stay in Melbourne, and tickets and transfers to an exclusive Town Hall Comedy Show on Wednesday 8 April 2020 included in your fare, this is a cruise not to be missed.  Get ready for your cheeks to hurt from laughter!
MELBOURNE CUP
P&O Cruises Australia, Melbourne Cup cruises are the best way to enjoy one of Australia's favourite events.Cruise to the most glamorous day of the year and watch the Melbourne Cup live from Flemington. Plus, guest have the chance to upgrade their tickets to sit in the exclusive P&O Enclosure*.As well as the excitement of donning your finest for a day Flemington and watching the race itself, you'll also spend time away from home on a well-earned break. Tickets and transfers to Flemington Race Course are included in your cruise fare*.
DARK MOFO 2020
Cruise to Hobart's Dark Mofo festival to celebrate the winter solstice and the longest night of the year, with food, film, music, art, light and dark delights. This major annual event draws attendances of nearly 450,000 and includes international music shows at The Odeon Theatre, major exhibitions at the Museum of Old and New Art (Mona) and Tasmania Museum and Art Gallery and much more. P&O's Dark Mofo cruise visits in time for the hugely popular Dark Mofo and City of Hobart Winter Feast, a contemporary take on the medieval midwinter banquet – incredible! Cruise fare includes admission and return ferry ride to Mona and a priority pass to the Winter Feast.
COUNTRY MUSIC CRUISE
Pack your cowboy hat and boots and brush up on your line dancing skills! P&O is throwing a country music party in the middle of the ocean with incredible acts, events and experiences for country music lovers.  P&O's FIRST ever Country cruise will be onboard Pacific Dawn departing Brisbane on 7th December 2019.Gold Coast star Casey Barnes who has performed alongside big international names such as Mariah Carey and Bryan Adams will take a break from his sell-out tour to perform his hit songs to more than 2000 guests onboard. The home grown success story will be joined by Country Music Awards Hall of Fame inductee James Blundell and The X Factor Australia singer-songwriter Caitlyn Shadbolt. Each of the three artists will take to the ship's main stage for a spectacular solo performance before coming together on the final evening for an epic finale at the late night Country Music Jam Session.
80'S CRUISE
It's time to travel back in time and rock some seriously big hair! Let us transport you to a true blast from the past on this epic cruise.  We'll provde the disco balls - you bring your neon.
DRINKS ALL ROUND!
For a limited time, book on the 'Value' fare and receive a bonus premium drinks package.Or, book the 'Value plus' fare for included beverage package plus wi-fi.
SOFT DRINKS ALL ROUND!
For a limited time, book on the 'Value' or 'Value Plus' fares and receive a Soft Drinks Package*Value inlcudes soft drinks package*'Value Plus' also includes soft drinks package and wifi*
BONUS ONLINE DISCOUNTS
Book ONLINE today to take advantage of bonus discounts on already reduced sailings.
BOOK WITH $10PP DEPOSITS
Book your cruise for just $10 per person deposit*!