Overview
Ships
Destination
Latest News
Ponant has just released the itineraries for nine new Ponant cruises and 42 new ports of call for its 2018 and 2019 cruise season.  Highlights include the 12 night Treasures of the Seychelles voyage departing in November 2018 which features inaugural visits to Praslin, Curieuse, Aride and Desroches, as well as a 12 night Natural Wonders of the Amazon sailing from Manaus, Brazil featuring six inaugural ports of call including Silves, Parintins and Balaio.
Cruises From Australia and New Zealand
Every year, Ponant offers a small number of in-depth Kimberley voyages.   Sailing from Broome to Darwin (or vice versa) aboard L'Austral, the 10 night voyage visits Freshwater Cove (accessible only by boat or air), the Horizontal Falls at Talbot Bay and the Lacepede Islands, which are Western Australia's most important breeding habitat for green turtles.  As well as these stunning ports, depending on your departure date, Ponant cruises also stop in Palau Meatimiarang in Indonesia and Wyndham, the oldest and most northernmost town in the Kimberley Region.
With only 132 staterooms, these Ponant cruises aboard L'Austral book out quickly.  Please contact our reservations team members, who are experts with first hand experience of many Ponant cruises, on 1300 950 662 to secure your cabin.
View 2019 Kimberley cruises.
International Cruises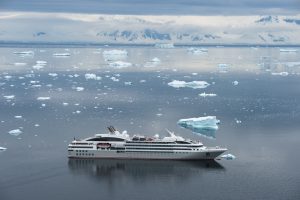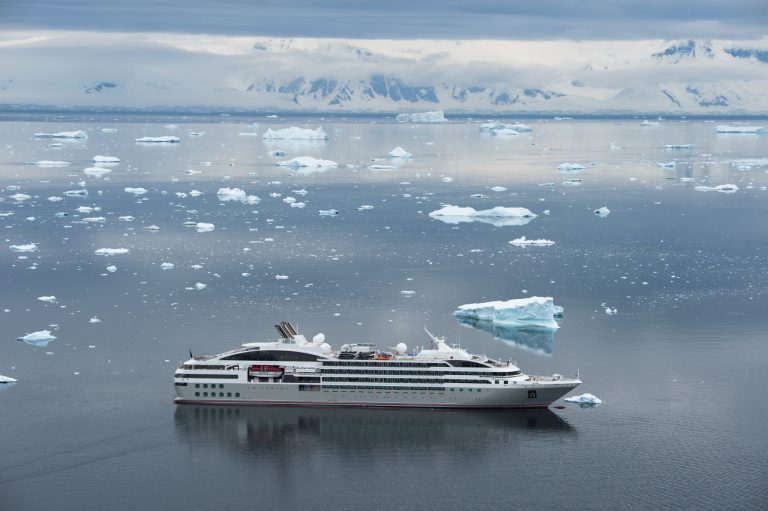 From the ice of Antarctica to the lagoons of the Pacific, from Mediterranean Coves to Asian shores, Ponant cruises have been sailing all the seas of the world for almost 30 years.  Each year they offer more than 200 cruises visiting almost 400 ports of call.
Highest on the bucket-list would be Ponant's Polar Collection with itineraries visiting both the North and South Poles.  Heading North, destination highlights include Iceland, Alaska and Greenland, while in the South highlights include Falkland Islands, Deception Island, and of course, the Antarctic Peninsula.  All itineraries in Ponant's Polar Collection are classified as 'expedition journeys', which means guests have access to the expertise of on board naturalists as well as being able to head out in one of the ships Zodiac boats, allowing them to get up-close and personal with the glaciers and wildlife.  Expedition itineraries are characterised by complete flexibility, meaning more time can be spent at the most rewarding sites, detours can be taken to admire a colony of whales, or impromptu trips ashore taken to observe a colony of penguins.
As well as their fantastic Polar Collection, Ponant offers itineraries through Asia, Oceania, the Mediterranean, Northern Europe and the Baltics.  Highlights include Easter Island off the Chilean coast, the Bay of Kotor in Montenegro, the Marquesas Islands in French Polynesia, remote villages of the Malay Archipelago and Saint-Malo (France) and Lubeck (Germany) in Northern Europe.
Don't forget to check out Ponant's themed cruises, enabling you to combine your passions with your love for travel.  Potential themes include music-based cruises, including guests of honour in particular musical styles; wine and gastronomy, featuring great chefs and sommeliers; art and literature, inviting writers, novelists as well as stars of theatre and film onboard; or golf cruises, taking guests to play on the most beautiful courses in the Caribbean or Mediterranean.
Best Cruise Deals
For a limited time, Cruise Guru's Discerning Traveller Collection is featuring fantastic deals on some of Ponant's most in-demand itineraries.
Looking for more great deals? Discover the wonders of Antarctica in 2019 and on select sailings the second guest travels for half price, complimentary internal flights in the Arctic or great savings on Kimberley 2019 sailings.  Hurry, availability just won't last!
View Ponant Cruise Deals or call our Ponant experts who have first hand experience of many Ponant cruises, on 1300 950 622.