Overview
Ships
Destination
Promotions
Latest news
Sister to the much awaited Celebrity Edge, Celebrity Cruises' has announced yet another ship, Celebrity Beyond.   She is due to launch in the first half of 2020 and at 117,000 tonnes, and will accommodate 2,900 passengers. As soon as her cruise program is launched we will bring you the latest cruise deals.
Celebrity Cruises in Australia, New Zealand and the South Pacific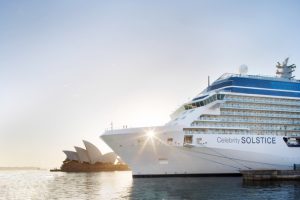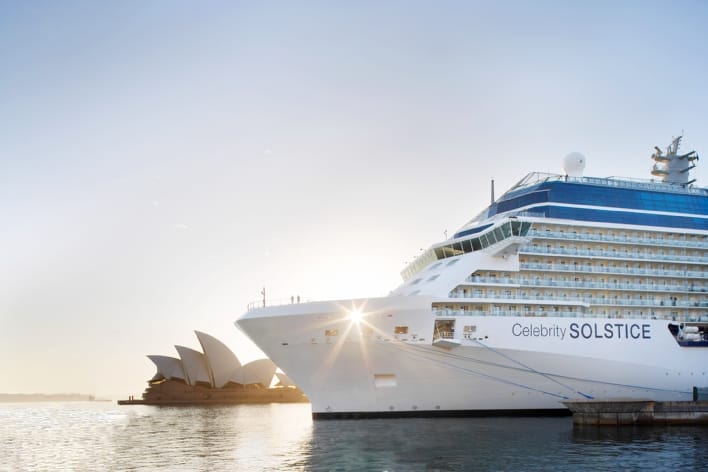 Celebrity explores Australia, New Zealand and the South Pacific aboard the elegant Celebrity Solstice, who spends the months of October to April sailing Australia's waters.  Celebrity Solstice, voted Australia's highest rated superliner, departs from Sydney, Perth, Auckland and newly added, Melbourne, with a range of South Pacific, New Zealand and Australia cruise itineraries.
View all Celebrity Cruises in Australia, South Pacific and New Zealand.
Twice a year, Celebrity Solstice cruises between Sydney and Honolulu, taking an extended South Pacific sojourn via the Tahitian islands of Moorea and Bora Bora. These repositioning cruises only operate once per year in each direction (September/October from Honolulu to Sydney and April from Sydney to Honolulu) and sell out fast so don't miss out. View all Tahiti cruises between Sydney and Hawaii.  Our team can package these one way cruises with a competitive airfare and hotel rates, just contact us for details.
Asia
Celebrity cruises offer a number of exciting itineraries in Asia.  Cruises depart from Singapore and Hong Kong, as well as a few from Tokyo and Shanghai to a range of exotic destinations including Vietnam, Thailand, China and the Philippines.  One of Celebrity's unique Asian itineraries to look out for are those that visit India and Sri Lanka with stops in Colombo, Cochin and Goa.  Also, don't miss out on Celebrity's Japanese Explorer itineraries, a number of which are strategically timed around April's Cherry Blossom season.
Europe
There is no shortage of amazing Celebrity Mediterranean itineraries on offer, with cruise options predominantly departing from Barcelona, Venice, Rome and Athens.  Along with the more common Mediterranean cruises visiting Italy, France and Spain, Celebrity cruises also has a number of itineraries visiting the less frequented Greek Islands, Canary Islands, Dalmatian Coast and Israel.
Take a journey through Northern Europe with Celebrity Cruises.  Cruise into Scandinavia and Russia, discover the midnight sun in Iceland, witness the brilliance of the Norwegian Fjords, or circle the British Isles.
North America and the Caribbean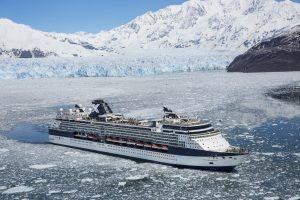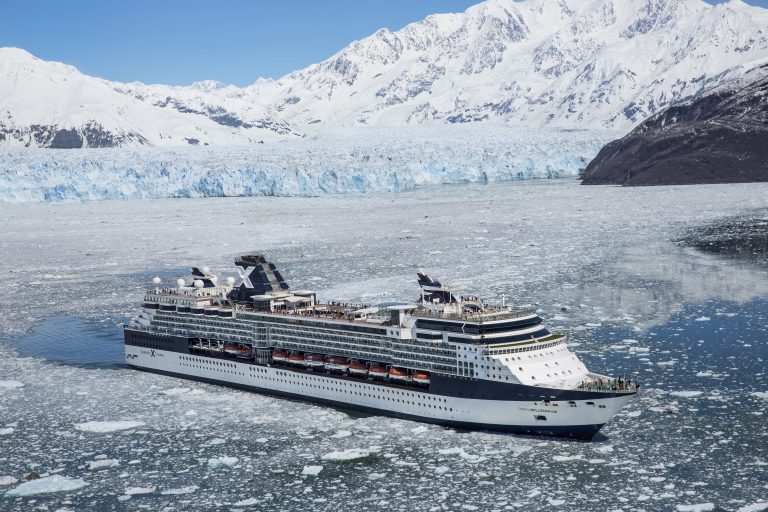 Celebrity cruises have number of Alaska voyages of seven nights duration departing from a choice of Seattle, Seward or Vancouver.  If you're wanting to witness the wonder of the Hubbard Glacier you'll be predominantly looking at round trip cruises from Vancouver, or at a one way cruise from Seward and Vancouver (or vice versa), whereas cruises visiting Tracy's Arm Fjord tend to be round trip from Seattle.
If you're dreaming of the Caribbean, Celebrity's Caribbean itineraries operate year round from Miami, Fort Lauderdale and even a few departures from San Juan, Puerto Rico.  Operating in the eastern, western and southern Caribbean, you'll find a large number of 7 and 8 night itineraries, but also some shorter 4 to 6 night cruises and longer 9 to 14 night cruises.
Central and South America
In South America, Celebrity has got Chile, Argentina, Brazil and even Antarctica covered with a range of cruises departing from Santiago and Buenos Aires.  And, while only a handful of itineraries on offer, Celebrity cruises also offers memorable Panama Canal transits between the east and west coast of the United States.  In addition, Celebrity is one of the few cruise lines to operate year round expedition cruises in the Galapagos Islands.  Four ships operate in the area, Celebrity Xpedition, Celebrity Xperience, Celebrity Xploration, and in 2019, the brand new Celebrity Flora.
Best Cruise Deals
Let Celebrity open your world with their latest cruise deal.  Book an oceanview cabin or higher on select sailings and pick two perks for free*!  Choose from a free classic beverage package*, US$150pp shipboard credit* or free unlimited internet*.  Or book a suite and receive all for free plus an upgrade to the ultimate beverage package*.  View Celebrity's World is Open sale cruises.
Book on the Save and Sail Fare available on select sailings for discounted rate* without any inclusions.
$10pp deposits* on sailings departing after 12 April 19 when you book your cruise by 1 Nov 18.  View $10 deposit cruises.
Enjoy exclusive discounts* when you book with Cruise Guru.
View our current selection of handpicked Celebrity cruise deals or use our Cruise Finder search tool to find your perfect Celebrity cruise. Contact us for expert advice.
*Terms and conditions apply.
EXCLUSIVE DISCOUNT FROM CRUISE GURU!
With service of choice, our exclusive discounts are available online or by calling 13 13 03.
BOOK WITH $10PP DEPOSITS
Book your cruise for just $10 per person deposit*!