Overview
Ships
Destination
Promotions
Latest news
Norwegian Cruises with a fleet of 17 cruise ships, including newly launched Norwegian Bliss. Commencing with a transatlantic crossing from Southampton to New York, followed by a trans Panama Canal cruise from Miami to Los Angeles, she will then spend one season in Alaska cruising from Seattle. Caribbean cruises from Miami and Mexican Riviera cruises from Los Angeles will then be on offer.  Coming in November 2019, Norwegian Encore has also now begun construction, and is due to bring a whole new level of cruising to the Caribbean.  As of July 18, Norwegian cruises has also confirmed two more Leonardo class ships (sisters to Norwegian Spirit) for delivery to the fleet in 2026 and 2027.
Norwegian Cruises in Australia, New Zealand and the South Pacific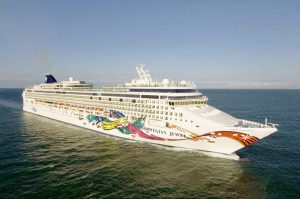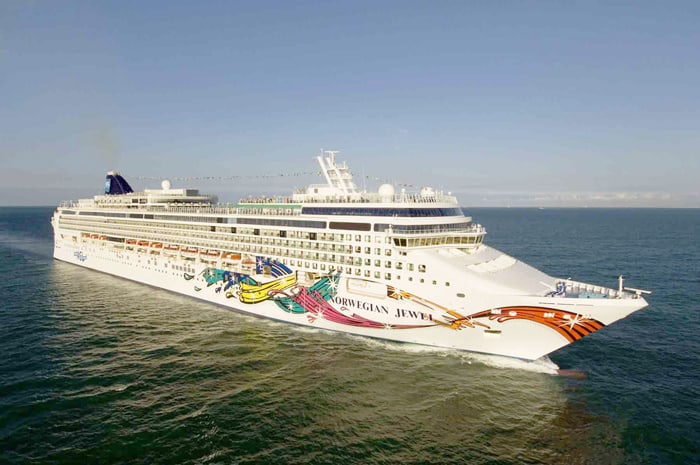 The Norwegian Jewel is heading back to Australia for her second season!  After a dry-dock refurbishment in October 2018, Norwegian Jewel will set sail on a 19 night itinerary from Singapore to Sydney via Indonesia and Australia's eastern coastline,  ready for her 2018/19 Australian cruising season.  Jump on board the refreshed and revamped ship to enjoy her fantastic  accommodation, meals from a variety of dining venues, access to 9 pools and hot tubs, Norwegian's renowned entertainment program and more.  Plus, with itineraries visiting gorgeous ports of call in Australia, South Pacific and New Zealand, the Norwegian Jewel is hard to beat!
Immerse yourself in the Kiwi culture with an extensive 12-14 night sailings to New Zealand, or discover Tasmania with a 7 night itinerary departing 13 Dec.  Or, for the first time, sail tropical islands and idyllic beaches with Norwegian Cruise Line as she visits New Caledonia, Vanuatu and Queensland's coast on this beautiful 13 night South Pacific sailing.
Asia
Closer to home, Norwegian's cruises in Asia primarily operate from Shanghai but also Beijing, Hong Kong and Tokyo. These are popular cruises and sell out early.
North America and the Caribbean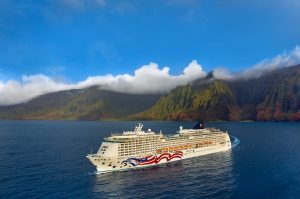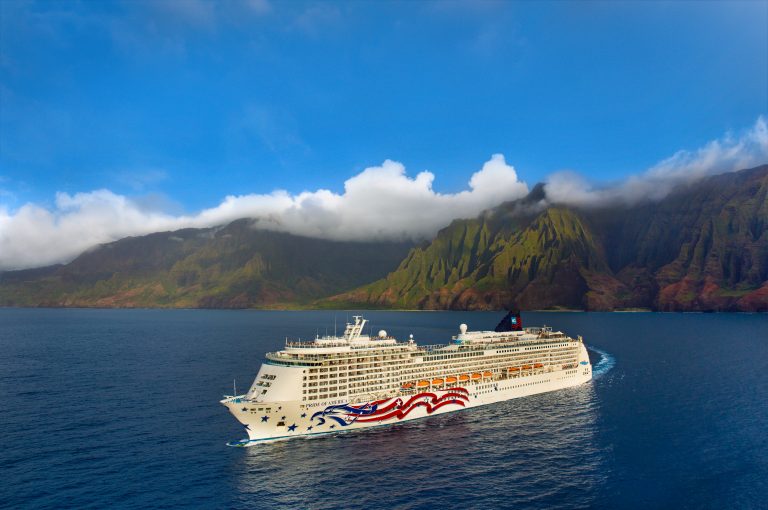 Pride of America is one of the few ships that hop through the idyllic islands of Hawaii.  These year round cruises around Hawaii are 7 night round trip departures from Honolulu every Saturday with stops at Maui (overnight), Hilo, Kona and Kauai (overnight).
Further across the Pacific Ocean, Norwegian Cruises operates a comprehensive range of Norwegian Alaska cruises.  Departing from Vancouver, Seward or Seattle, these 7 night cruises are offered by 3 ships, Norwegian Pearl, Norwegian Jewel and the newest ship to the fleet, Norwegian Bliss.
From the West Coast of USA, there are more than 250 adventures in the Caribbean to choose from.  Departing from Miami, Port Canaveral, Tampa, New York, Boston, New Orleans and even San Juan in Puerto Rico, there are itineraries ranging from short four to six night island escapes, 7 night getaways all the way up to 14 night Caribbean explorations.  There are also 4 night cruises to Cuba from Florida for those interesting in exploring a country set back in time.
Central and South America
Enjoy Mexican Riviera cruises from Los Angeles of between 7 and 9 nights or tick that next item off your bucket list with a visit to the Panama Canal, offering both partial canal crossings of 11 nights and full trans canal crossings of 14 nights and more.
Norwegian Cruises also gives you the opportunity to tick another item off your bucket list:  the icy fjords of Chile and Argentina.  Norwegian Cruises South America itineraries operate one way from San Antonio (Chile) or Buenos Aires (Argentina) which loop south offering opportunities to visit Ushuaia, the Falkland Islands and Puerto Montt.
Europe
Norwegian's cruises through Europe operate year round, giving customers the opportunity to experience the region in the height of summer as well as the magical depths of winter.  Mediterranean voyages have a range of departure ports including Barcelona, Rome and Venice.  Make sure to have a look at Norwegian's Greek Islands cruises for an escape to a tropical paradise, or itineraries to the Canary Islands, for a different kind of island holiday.  To explore Northern Europe, cruise from Copenhagen, Southampton or Stockholm and discover Russia and the Baltics and even Iceland and the Arctic.  If it's a UK discovery cruise you're looking for, Norwegian Cruises do have a very small number of British Isles cruises from Southampton.
Best Cruise Deals
FREE AT SEA
Pick one perk when you book a Norwegian Hawaii itinerary on the Free at Sea Sale*.  Choose from included dining*, gratuities* or shore excursion credit*.  View Hawaii Free at Sea Sale.
Or, book a Norwegian International itinerary on the Free at Sea sale and pick one perk for inside cabins, two for oceanview and balcony and receive all perks if you book in a suite*.  Choose from included drinks*, dining*, wifi* or shore excursion credit*.  View International Free at Sea Sale.
Not interested in all the extras?  Book on the Sailaway Sale for a fantastic discounted rate which does not include any onboard extras*.
$10pp deposits* when you book a cruise departing after 13 March 19 by 1 Nov. View $10pp deposit cruises.
Enjoy exclusive discounts* when you book with Cruise Guru.
Check out our handpicked Norwegian cruise deals or, with such a huge range of Norwegian Cruise Line options, use the Guru's Cruise Finder tool to locate your cruise of choice or contact us.
View photos of the new Norwegian Breakaway or photos of Pride of America from a Cruise Guru team member's cruise.
*Terms and conditions apply.
FREE 3RD/4TH GUEST ON HAWAII CRUISES
Third and fourth guests travel free when sharing a stateroom with two full paying guests*